Brad Pitt Rocks a Linen Skirt on the Red Carpet For "the Breeze"
07/20/2022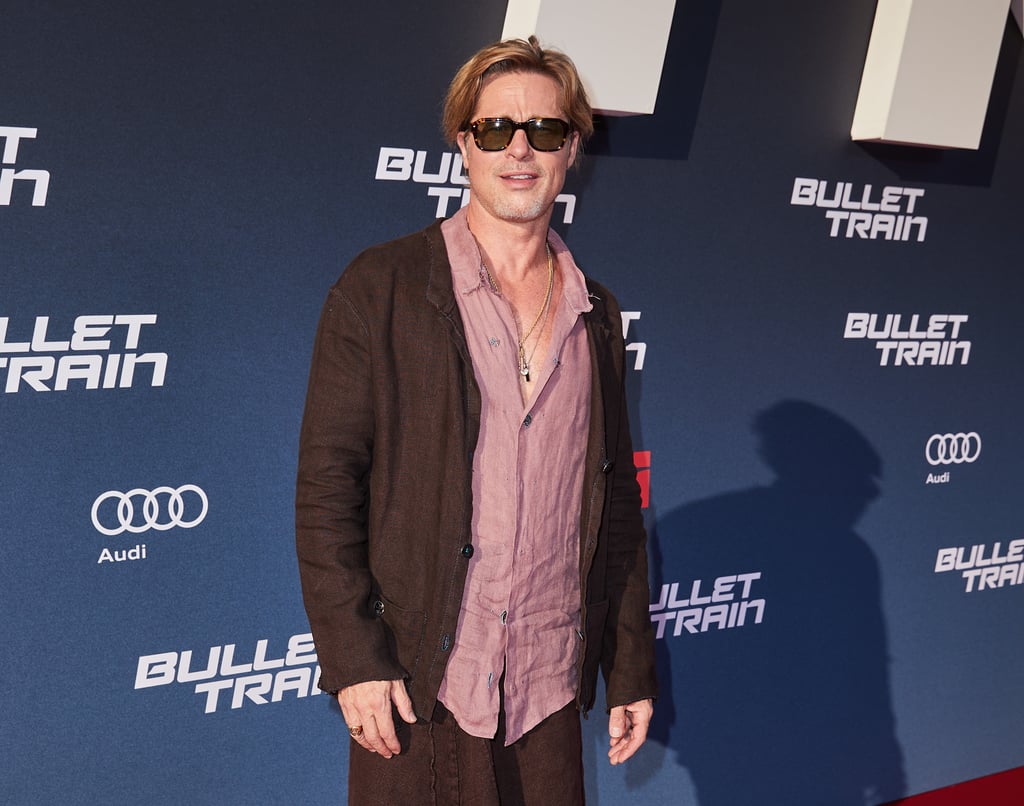 Brad Pitt Rocks a Linen Skirt on the Red Carpet For "the Breeze"

Brad Pitt is showing some leg. The actor caused quite the stir when he arrived to the "Bullet Train" premiere in Berlin wearing a calf-baring linen skirt. Featuring a raw, asymmetrical hemline that was slightly shorter in the front, the brown skirt coordinated with his matching linen jacket and dusty-rose button-down, which he wore untucked, slightly unbuttoned, and visibly wrinkled. He styled the look with black Stylmartin boots, brown tortoiseshell sunglasses, gold and silver chain necklaces, and two chunky gold rings. The outfit revealed several never-before-seen leg tattoos, including a rhinoceros head and a skull design on Pitt's shin and calf, respectively.
Pitt's movie premiere get-up was a weather-appropriate choice, considering the heatwave that's been spreading across Europe this week. When asked by a red carpet reporter why he wore the skirt, he replied with a grin, "The breeze. The breeze." A top summer-fashion consideration indeed.
According to Just Jared, Pitt's skirt set and the rest of his "Bullet Train" press tour outfits hail from New York-based fashion designer Haans Nicholas Mott. The referral-only label is quite secretive, with no website or social media presence. All of the clothing is reportedly hand stitched. Other looks he's designed for Pitt to wear across Europe include a creamsicle-colored suit, a light-pink zip-up jacket with a teal zipper, and a navy suit with red stitching.
Source: Read Full Article