Breaking Up with Harry Styles Has Been "Difficult" for Olivia Wilde and She's "Disappointed"
11/23/2022
Olivia Wilde isn't having the easiest time amid her recent breakup with Harry Styles. A source tells People (who first reported that Olivia and Harry were "on a break") that the split has been "difficult for Olivia," adding that "They have had some issues, but Olivia thought they were gonna work through it all. She is disappointed. It's just a tricky situation, though."
An insider previously told the outlet that Harry and Olivia's decision to take a "break" was "amicable," and mostly the result of Harry still touring and "going abroad" while Olivia focuses "on her kids and her work in L.A." Oh, and a friend noted that they have "different priorities that are keeping them apart."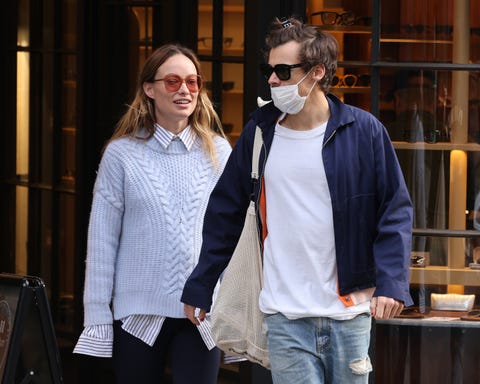 Because apparently there's simply no shortage of expert sources who are willing to talk about Harry and Olivia in this world, Page Six dusted off another insider who gave more details about why they split.
Per Page Six, Harry is about to embark on his South American tour, while Olivia is heading to London to work on a documentary. And again, a source emphasizes that "Things have been challenging for them as a couple because of Harry's tour, while Olivia needs to spend time with her kids in London, where they are with Jason."
TBD on if Harry and Olivia get back together but…what do you think?
Source: Read Full Article