Chip Gaines Says He and Joanna Will Never Split: 'We're in It Forever'
07/14/2021
Chip Gaines and Joanna Gaines are in it for the long haul. The stars of the hit TV show, Fixer Upper, have no intention of ever splitting up. In a July 2021 interview Chip, the author of Capital Gaines and lover of demo day, explained why divorce "isn't really an option" for him and Joanna.
The 'Fixer Upper' couple has been married for 18 years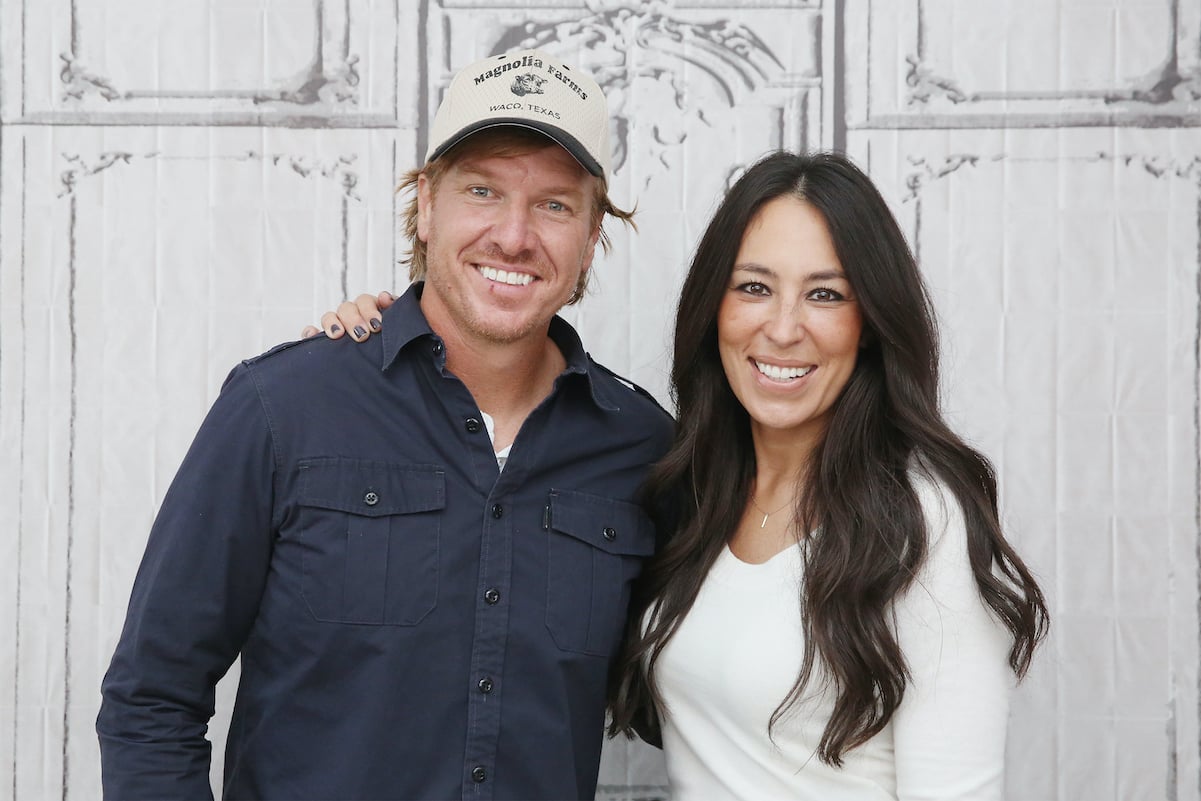 Chip and Joanna are nearing two decades of marriage. May 31, 2021, marked 18 years of marriage. They met in Waco, Texas, after both attending Baylor University.
Chip and Joanna met in 2001 at the auto shop owned by Joanna's father. The two went on a date but Chip waited months to call to win a $50 bet with his roommate at the time. Joanna later said it wasn't love at first sight. She actually thought Chip was a "bit crazy."
They, of course, eventually went on a second date and hit it off. Two years later they'd be married and living in the city of Fixer Upper fame. Chip and Joanna still reside in Waco. They live in a farmhouse with their five Gaines children; Drake, Ella, Duke, Emmie, and Crew.
Chip Gaines says 'divorce or leaving one another' isn't 'really an option' for him and Joanna Gaines
Chip and Joanna revealed whether or not they've ever considered ending their relationship during a July 2021 Access Hollywood interview. For many, they are couple goals. As far as the Fixer Upper stars are concerned, they'll stay a couple and continue to be a team. Chip explained that the idea of splitting up is "not really an option" for them. 
"Divorce or leaving one another is not really an option for us," he said. "And so somehow that little foundation has definitely served us well because things have definitely been challenging."
He continued, saying "We're not perfect and we have issues and trials and errors just like anybody … We're in it forever."
So don't expect the Fixer Upper stars to ever divorce because they don't consider it an "option."
The Magnolia Network stars made their marriage stronger through counseling
Chip and Joanna are the first to admit their marriage takes work. While they might seem like the perfect couple on TV when they're joking around and renovating homes the duo has had ups and downs. Joanna once threatened to leave Chip. Now their marriage is stronger than ever and that's, in part, thanks to marriage counseling.
During a sit-down interview with Oprah Winfrey on Super Soul, they explained the reason they don't own a TV is because of a marriage counselor. 
"They left it to us to say how long we would do it. Everybody said a couple of weeks, a couple of months; we just came back instinctively and said we wanna be without television for one year," Chip said. "We thought it would be romantic. And at the end of that one year, we said, what about another year? After that second year, we've never looked back."
How do they watch Fixer Upper? Chip and Joanna catch up on episodes at a friend's house. Next up for them is launching the Magnolia Network.
Source: Read Full Article