Did Paris Jackson's Family Accept Her Coming Out?
06/17/2021
Paris Jackson stays out of the spotlight, but she's beginning to share more of her personal life with the public.
She opened up to Willow Smith during an episode of "Red Table Talk," where she discussed her new and improved relationship with her mom, Debbie Rowe. "It's cool," Jackson said. "Getting to know her, seeing how similar we are, getting into what kind of music she likes. … We look a lot alike. … It's just cool having her as a friend. It's very chill, which I love. That's the perfect word to describe it."
Jackson dropped her debut album in 2021 (via Today), adding that music is another area where she found common ground with her mom. "She really likes country and folk, so I sent her some of the stuff I'm working on," she added. Jackson is also opening up about her sexuality, especially how her family feels about it. Keep reading for more details.
Paris Jackson gets vulnerable on her sexuality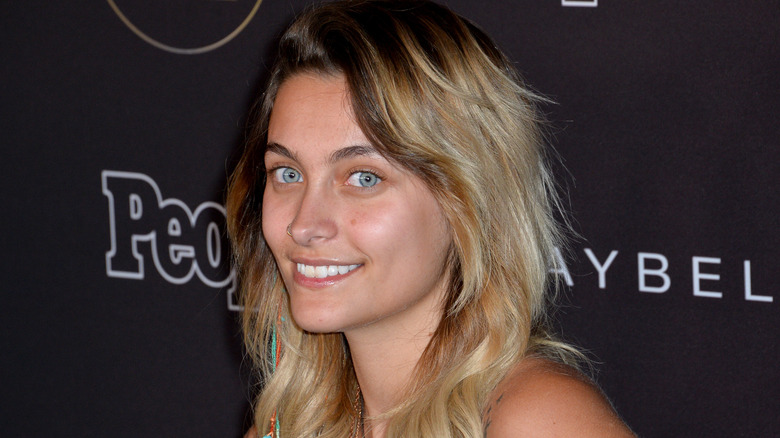 Paris Jackson let it all out in an interview with Willow Smith on "Red Table Talk" where she candidly discussed coming out and what her family had to say about it. Jackson said her "very religious" family seemed to ignore the topic, and it appears she has come to terms with their views (via People).
"I'm still kind of figuring it out," she said. "My family is very religious and a lot of, like homosexuality, is very taboo, so we don't talk about it, and it's not really accepted. I've gotten to a point where I respect them and I have love for them. I respect their beliefs. I respect their religion." She went on to say that "expectations lead to resentments. What people think about me isn't my business."
Although Jackson once felt "alone" and "excluded," she credited her brothers Prince Michael and Bigi for their support. Jackson said she was "sheltered" when she was younger, but can now "dress however and act however, it doesn't change how I feel on the inside. As long as I'm me, I can be more feminine, I can be more tomboy; I can do whatever as long as it feels like me."
Source: Read Full Article