George Strait Quit Giving Interviews After Tragedy — ' I Just Didn't Feel Like Talking About It'
04/25/2022
Country music legend George Strait experienced a devastating loss as his career took off in the late '80s. And despite the risks, Strait decided the only way he could get through was to stop talking. He said it "just kind of turned out" to be the way he did it, and it wasn't intentional, but he quit giving interviews after a tragedy that caused him to "shut down."
George Strait gave interviews until his daughter died
Impressively, Strait and his wife, Norma, eloped in Mexico in 1971 and have been together ever since. They welcomed their first child, their daughter Jenifer, in 1972. Her little brother, George Jr., followed in 1981.
But as Strait's career skyrocketed, tragedy hit home when Jenifer died at 13 in 1986. She was a passenger in a car that rolled over while making a turn close to her home in Texas (per AP).
The 18-year-old driver was not under the influence of alcohol. But he was going too fast when he tried to make the turn. Jenifer was not wearing a seatbelt and was the only fatality out of the four people in the car. According to AP, the driver was charged with criminally negligent homicide, but prosecutors eventually dropped the charge against him.
George Strait quit giving interviews after his daughter's death
Following the car accident, Strait said he didn't want to share his pain with the public as other country stars had. For instance, when Reba McEntire's band died in a plane crash in 1991, she detailed the night from her perspective in her autobiography.
Strait didn't want to let everyone in on his grief. "I just kind of shut down," Strait told The New Yorker. "I just didn't feel like talking about it, so I quit doing interviews."
He added, "I did want to keep singing, absolutely. But I was at the point where I'm [like], 'Alright, if this is going to cost me my career, then so be it, but it's the only way I'm going to be able to cope with it.' It just kind of turned out the way it did. It wasn't an intentional thing."
Strait said he didn't think his decision to refuse interviews after Jenifer's death made a big difference in his album sales. "Everything just kept going," he noted.
Fans think George Strait's ballad, 'Baby Blue,' is a dedication to his daughter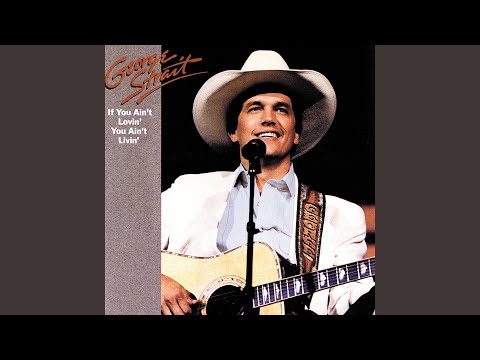 Though Strait chose to keep his pain private, some fans speculate he chose to sing the song "Baby Blue," released in 1988, as a tribute to Jenifer. There is a lot of compelling evidence, including the expressions Strait makes while singing the song live.
For the curious, the song's lyrics include: "She brought colors to my life that my eyes had never touched / And when she taught me how to care, I never cared so much / I try not to think of her, but I fall asleep and do / And drift off where the grass is green and the sky is baby blue."
Source: Read Full Article