Hunter Schafer considered checking into a mental hospital, but they 'had terrible reviews'
01/26/2021

Hunter Schafer has been captivating me with her portrayal of Jules, a transgender teen, in HBO's Euphoria. Hunter, who is herself a trans woman, is very multifaceted. Not only does Hunter have a love for Basquiat and ice cold showers, she also loves pickup trucks. Hunter was recently on Jimmy Fallon where the two bonded over Hunter's newest purchase, a pick-up truck (she doesn't share the make and model), and Jimmy's Ford F-150. Hunter tells Jimmy that she loves the fantasy of dressing super femme and getting out of a big ass masculine pickup truck. Hunter also shares with Jimmy that she recently drove across country in her pickup truck. Hunter was promoting the special Jules episode of Euphoria for which Hunter has bragging rights for co-writing and producing the episode. She said that taking Shonda Rhimes' Masterclass and watching Grey's Anatomy helped her a lot.
Hunter also told Jimmy a cute but dark story about how she was in a bad place at the beginning of quarantine. She felt so isolated that she drove to North Carolina from Los Angeles and began researching reviews of mental hospitals there. Hunter said none of the hospitals had good reviews on Google Maps. She spoke with the series creator, Sam Levinson, and said that writing the Euphoria episode helped her to move past her depression. Here are some highlights:
Her description of Euphoria
It's a show that follows a group of high schoolers navigating addiction, sex, drugs, family dynamics, life.

On how she ended up writing an episode
Sam [Levinson] the writer/director/creator of the show were talking a lot over quarantine. I drove across the country [in a new truck I bought]. I will be honest, I was not doing super well mentally at that time [in] quarantine.

I had taken it upon myself to research mental hospitals in North Carolina. I was like 'it might be a good decision to do that' with where I was at. All of them had like terrible reviews on Google Maps. I fortunately haven't been to one before. Then Sam called me later that day [and I told him] 'I have been researching mental hospitals for two hours. Why do they all have terrible reviews?'

He was like, 'Hunter, no one likes being at mental hospitals. No one's going to leave a good review for a mental hospital.' He started tossing around ideas for the episode again and I wrote the episode instead of going to that kind of institution. Which isn't to say – I think mental hospitals are good if you need to go to them.

It was really nice to be able to put my energy into something. I did take Shonda Rhimes' Master Class earlier in quarantine. I got into Grey's Anatomy while I was stewing in LA. I [would watch] eight hours of Grey's Anatomy and then I would watch her Master Class.
[From The Tonight Show on Youtube]
How adorable is Hunter? The more I find out about her and watch her in interviews the more I love her and have hope for Gen Z. I was so digging her outfit and those dope gold finger caps she was wearing. Hunter continues to surprise me and I think it is amazing that at 21 she has not only starred in a very popular show but she now has co-writing and co-producing credits. I love how Hunter and Jimmy bonded over their love for pick-up trucks. I love pickups but I am more a cross-over sort of girl. Not quite a car, not quite an SUV. Androgynous if you will. I thought it was adorable when she talked about wanted to dress high-femme but drive a big truck.
I am glad she got so much joy out of taking Shonda Rhimes' Masterclass (I hope to take Shonda's Masterclass as well at some point along with Annie Leibovitz's photography Masterclass). However, my favorite part of Jimmy and Hunter's entire exchange was when she talked about Googling reviews for mental hospitals. I don't think it would have come to my mind to check reviews for a mental institution. I would assume they were all bad, but good for her for having the forethought to look into it. I am sure many of us are experiencing some form of trauma and depression due to the pandemic. Hunter's experience of isolation and depression is a very real thing.
I am glad Hunter was able to find an outlet that helped and I do look forward to seeing what she does next. Like I said in my previous article Hunter is someone whose career we should keep tabs on. I am going to go watch the new episodes of Euphoria and see if I can find those awesome gold finger caps she was wearing.
Here is the full interview:

https://www.instagram.com/p/CKUvzPxFeCm/
A post shared by Hunter (@hunterschafer)
Embed from Getty Images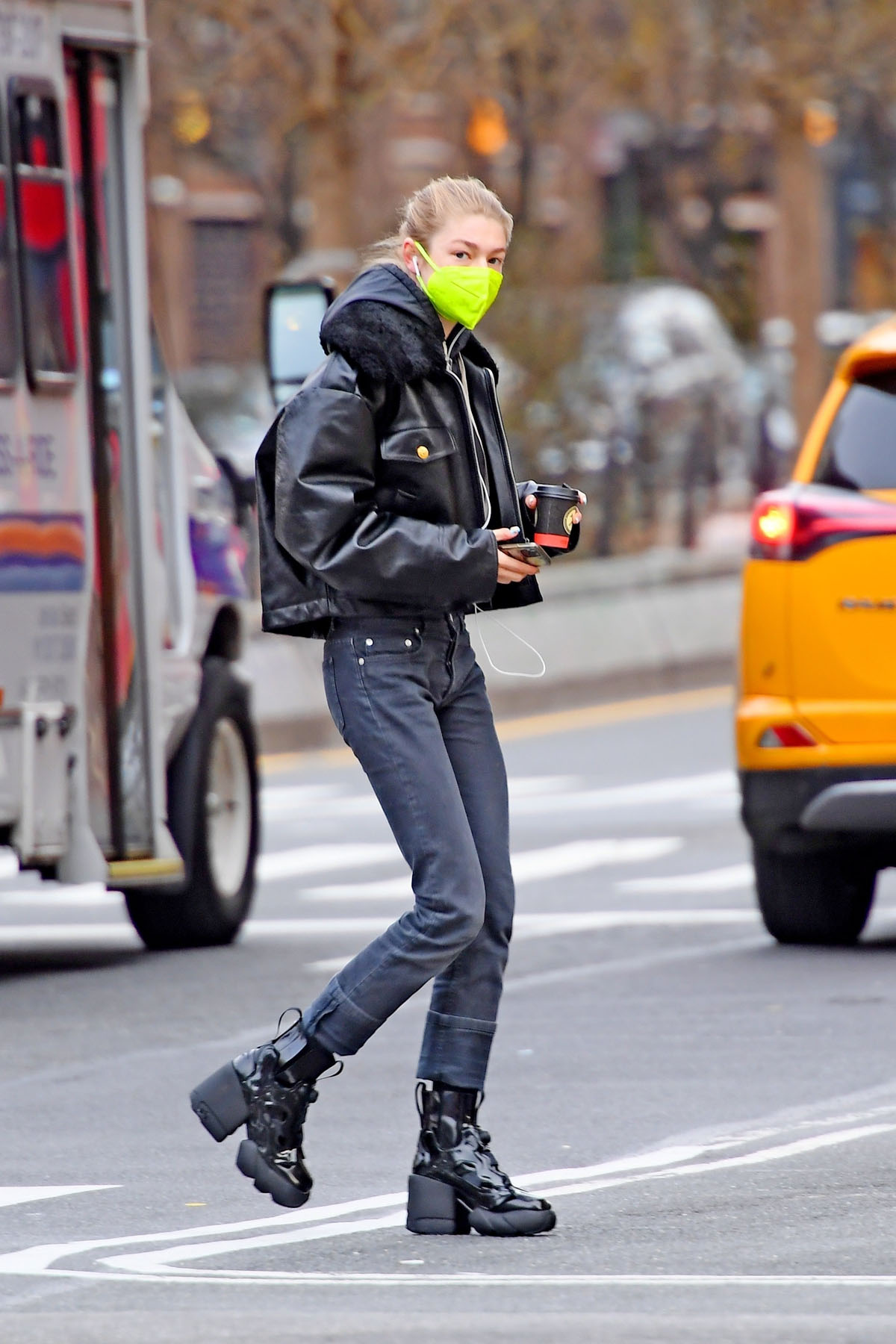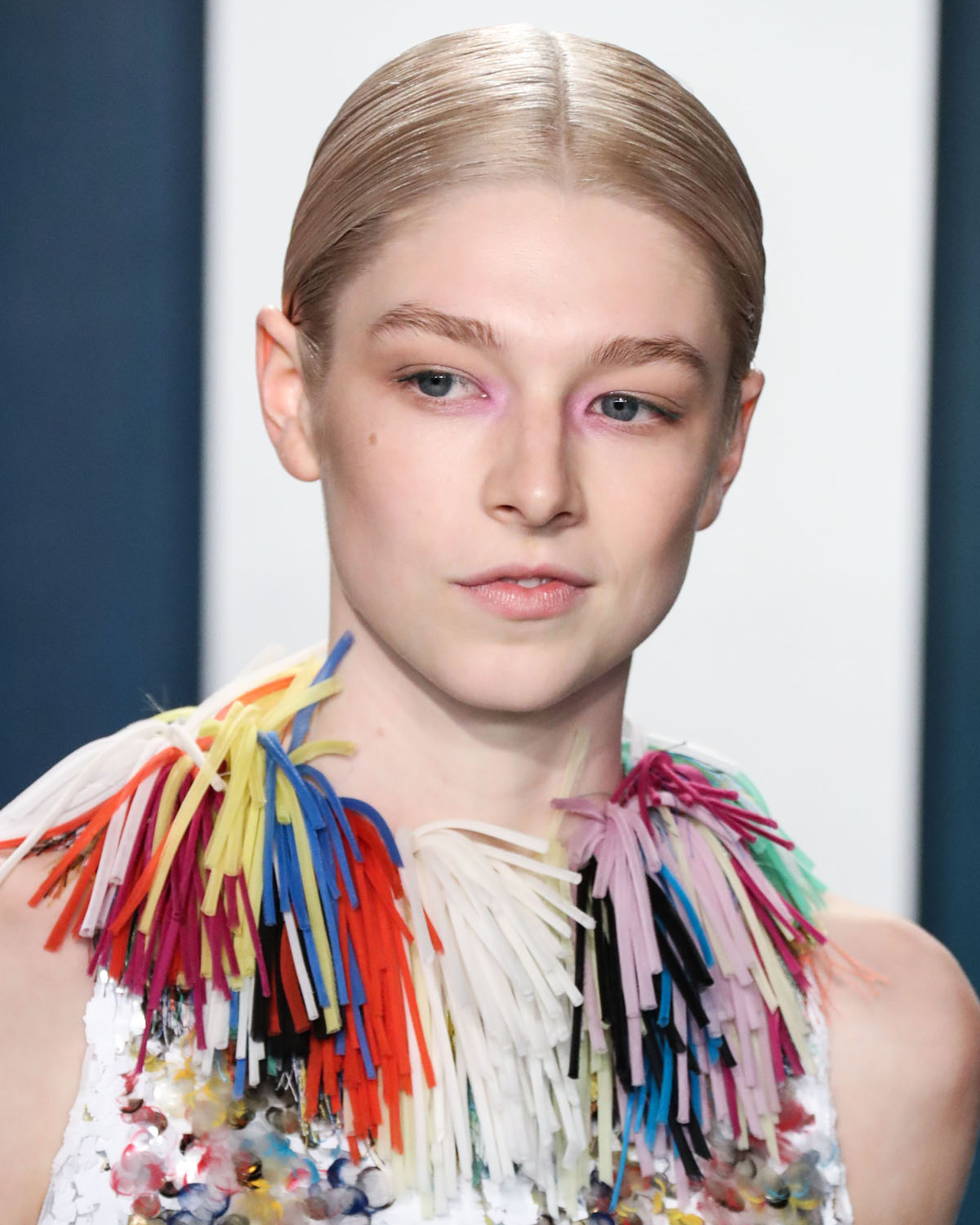 Photos credit: Avalon.red and via Backgrid
Source: Read Full Article