Jennifer Lopez: 'Ben wants me to understand my worth and know my value'
11/15/2023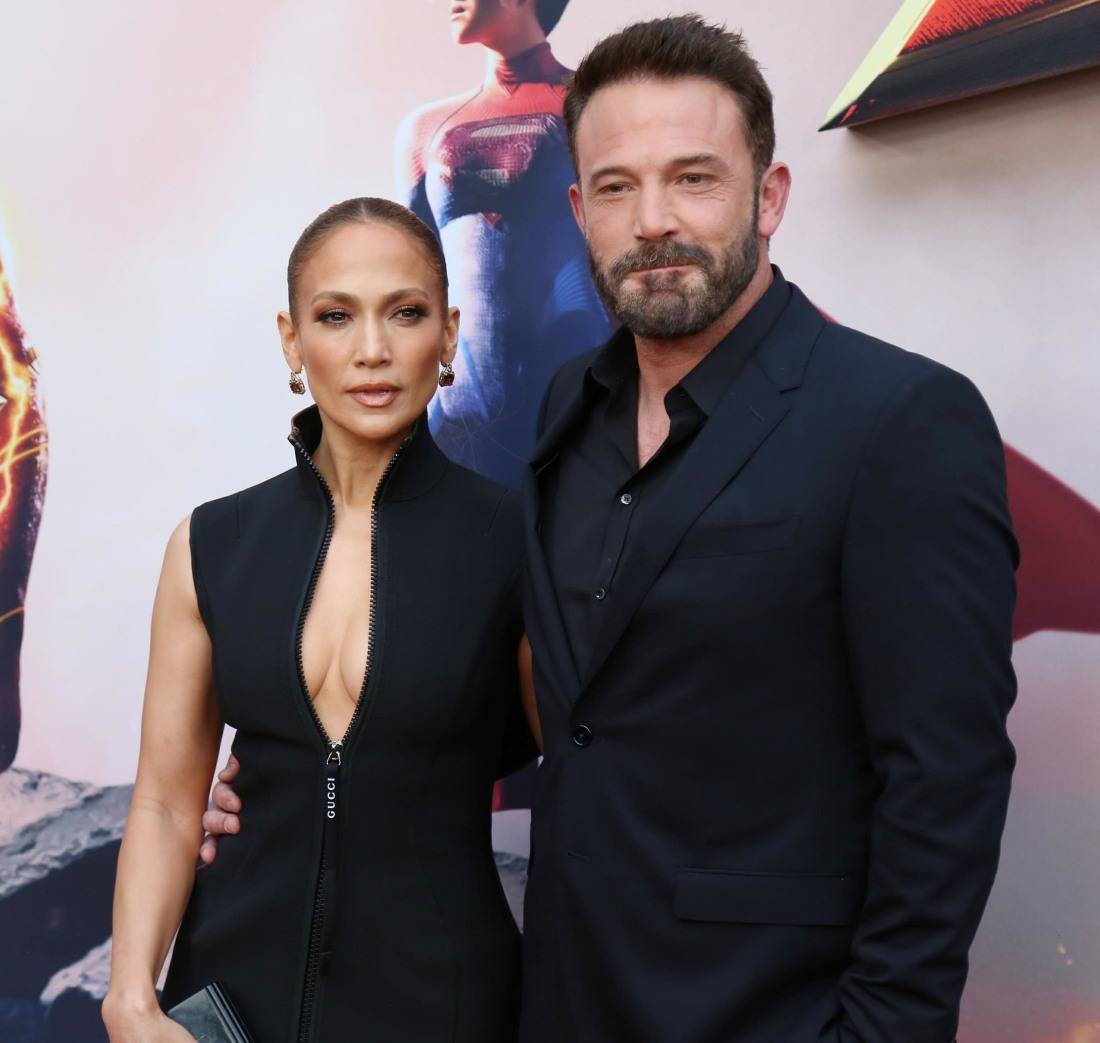 Over the past six months or so, there have been fewer photos of Jennifer Lopez and Ben Affleck together. They still get pap'd every so often, but it's nothing like the first flush of the Bennifer Revival. While this seems normal to me, especially during the SAG-AFTRA strike, various tabloids have been trying to make "Bennifer in trouble" into a thing for much of this year. My take is that Ben and J.Lo are flawed grown-ups who sometimes fight but they love each other fiercely. I think it's a sign of maturity that they don't feel it's necessary to perform their love for an audience all the time. Anyway, I'm including some pics of Bennifer on October 29th (she's wearing a white coat over a lime dress), when they went to a party in Beverly Hills. My guess is that they were just pissy about being pap'd. I'm also including some older photos too.
In any case, Jennifer gave an interview over the summer to Vogue. Vogue just published it recently, in concert with the launch of J.Lo Beauty's latest product, Beso Balm. Incidentally, this is how so many celebrities are getting around the strike's promotion rules – they're just giving interviews about their side-gigs. Some highlights from this Vogue piece:
Beso Balm: Beso Balm is her "dream balm:" buttery, plumping, and glossy, with the scent of "flan de vainilla, which smells like I'm back in my mom's kitchen." And yes, the name translates to "kiss," of course, because Lopez says the results are "kissable, PDA-ready lips."

Ben used JLo Glow serum: [Ben] hasn't totally reinvented his skincare routine since they reunited, but Jennifer said "I do put That JLo Glow Serum on him!"

How Ben helped her understand her worth: "I'm finally at the point in my life where I love every part of myself unapologetically. Every part of me, my body, my voice, my choices, even like my mistakes. All of it made me who I am and got me to where I am today. Ben wants me to understand my worth and know my value. I feel even more relaxed and comfortable, which makes me feel even more beautiful than I have ever felt with someone else."

She loves a '90s trend: "I'm really into the '90s throwback liner and gloss," she says, basically referencing beauty looks of her own from the era. "My modern twist is using a lip liner that's only slightly darker than my lip shade, instead of a dark brown. Line the lips, shade the corners to get some dimension, then top with the balm for a natural sexy look."
[From Vogue]
While I complain all the time about the youths trying to revive '90s and early '00s style, I am actually here for any and all '90s makeup revivals. I'm so tired of the 30-item makeup systems and the modern belief that every woman needs to be drag-queen-level makeup. Bring back simple, understated '90s makeup. As for what she says about Ben and feeling beautiful and all of that… she really means that. She adores him and this is probably the most relaxed and comfortable she's ever been with a man. I love that for her.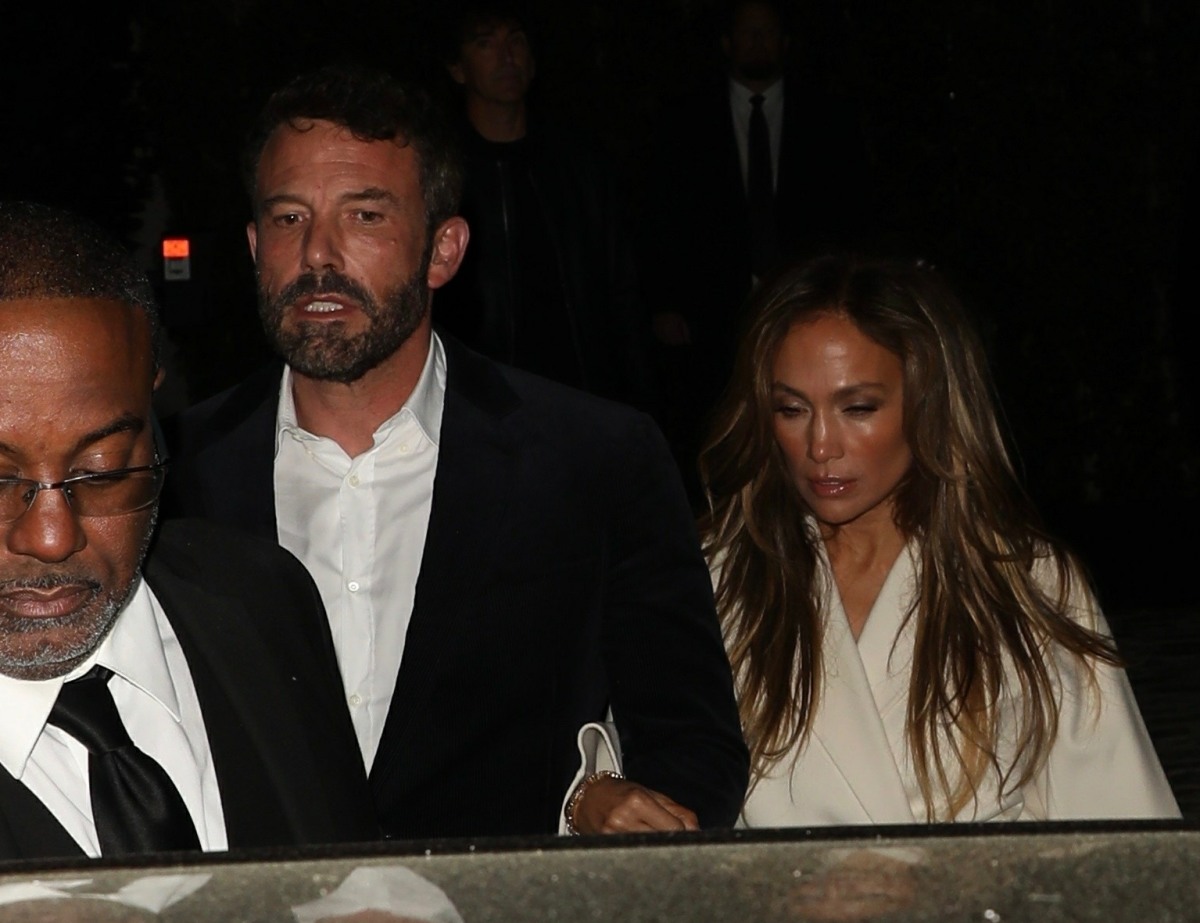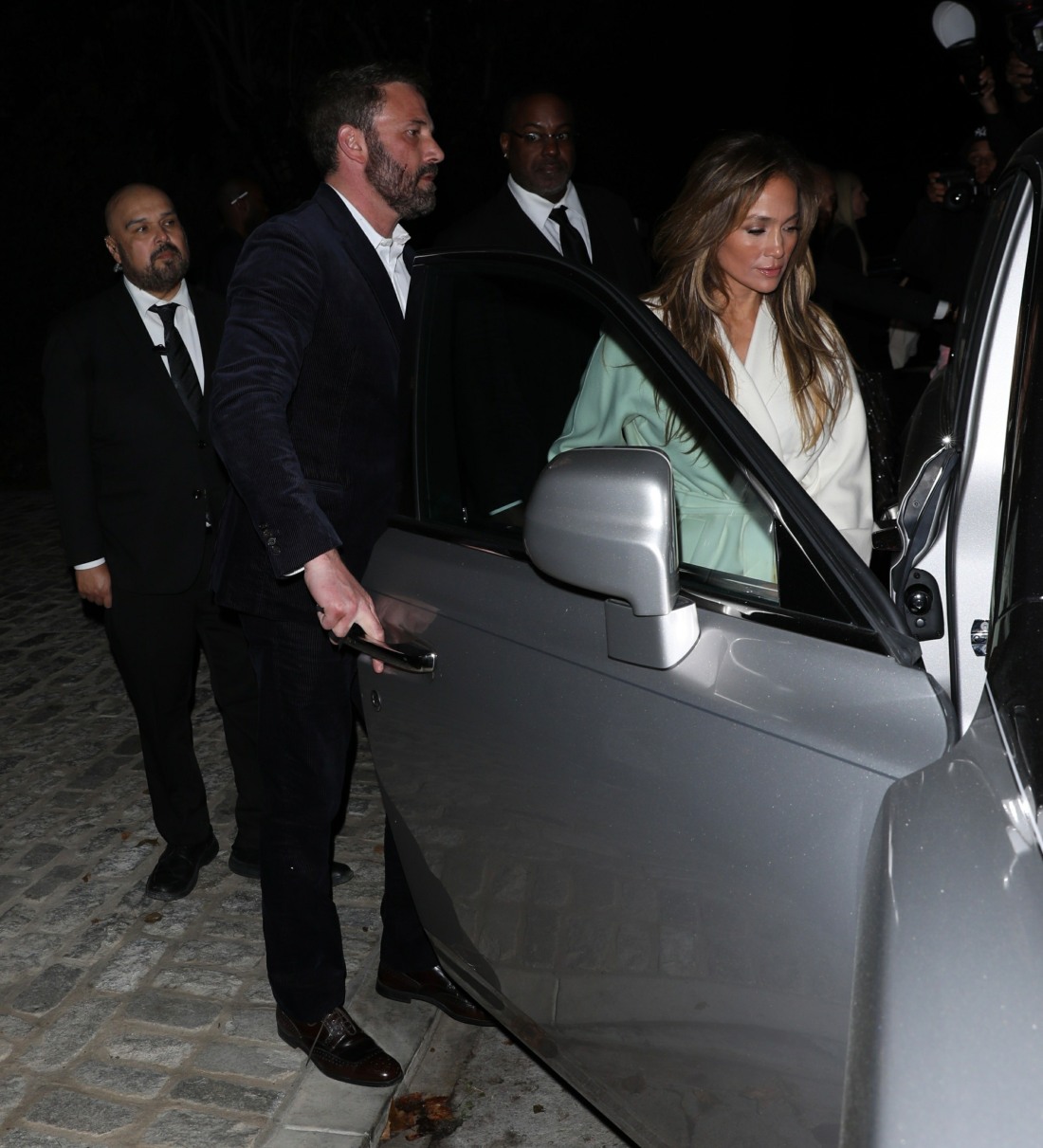 Photos courtesy of Backgrid.
Source: Read Full Article