Jennifer Lopez Says Her Mother Told Her to 'Toughen Up' After She Cried About Getting Rejected
01/21/2022
Jennifer Lopez continues to stay at the top of her game and is loved by fans all over the world. However, she's no stranger to rejection. She once spoke about the time she was passed over for an opportunity she really wanted. Here's what J.Lo shared about the way her mom responded when she cried.
The lesson Jennifer Lopez learned from her parents
Lopez says she's grateful to her parents for the lessons they taught her. One lesson she says she learned from her mother and father was how to "hustle" and keep working toward her dreams. In her book, True Love, Lopez says her parents taught her the importance of hard work. She says they hustled and worked hard so they could provide for their family and send Lopez and her sisters to good schools. She says they impressed upon her that it's important to work hard to earn a living but once you make enough money to live, you shouldn't stop working hard.
Although Lopez has more than enough money, she says she doesn't sit back and take it easy. She learned from her parents to continue working hard even after she reached her goals and obtained financial stability. She mentions that her mother worked two jobs and her father worked nights at an insurance company.
Jennifer Lopez says her mother told her to 'toughen up'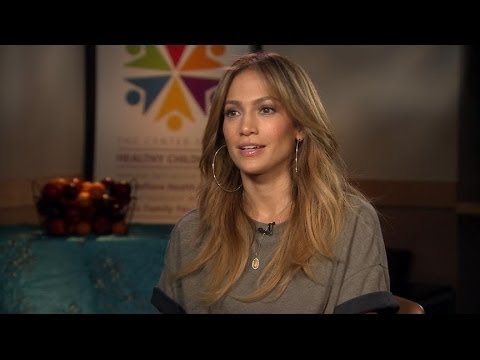 Lopez says her mother raised her to be strong and able to support herself. "She wanted us to be independent," says Lopez during a 2020 interview with Entertainment Tonight (via People). "She never wanted us to ever have to depend on a man for anything because that's what she was taught when she grew up."
She was reminded of this lesson one day when she was upset about work. During a 2013 interview with Cosmopolitan, Lopez says she was so upset about not getting a solo that she called her mother crying. However, her mother wouldn't let her wallow in her sorrow. She wanted her daughter to dust herself off and try again.
"My mom gave me some good career advice," says Lopez. "When I first started, I went to my first show in Europe. I called her crying because I didn't get a solo, and she was like, 'You're in a tough business. Don't ever call me crying again; toughen up.'"
Jennifer Lopez's mother is protective of her and her children
In her book, Lopez wrote about the time she went to the park with her mother and her children, Max and Emme. She says she was enjoying the time with her family. Her children saw a booth selling toys and candy, so they walked over to see what was there. Lopez told them they could each have one toy, so they picked water guns and began playing.
Unfortunately, the paparazzi interrupted Lopez's family time. She says they were getting too close to her children, and it made her very uncomfortable. After Lopez dared her mother, Guadalupe Rodriguez, to spray water at the photographers with a water gun, she took her up on the challenge. She took one of the water guns and began chasing the paparazzi.
"She snatched a water pistol out of my hand, charging those photographers like a mama bear on a rampage," says Lopez in her book. The photographers began running and Lopez was finally able to finish enjoying the day with her family.
RELATED: Why Jennifer Lopez Avoids Recording 'Depressing' or 'Negative' Songs
Follow Sheiresa Ngo on Twitter.
Source: Read Full Article