Jim Parsons And Todd Spiewaks Complete Relationship Timeline
07/07/2021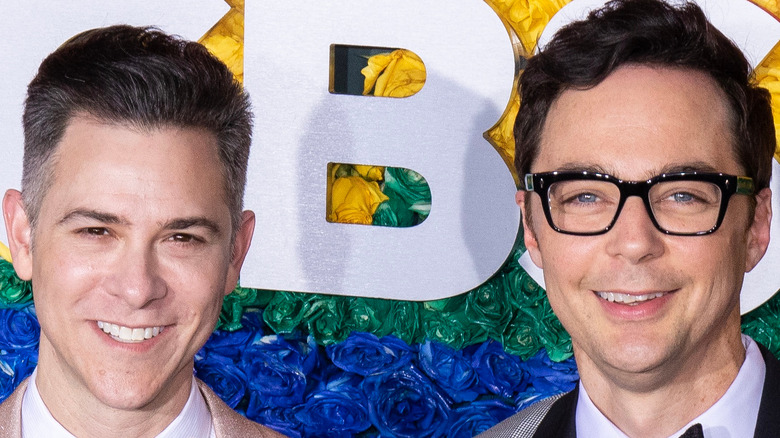 The love story of "Boys in the Band" actor Jim Parsons and longtime boyfriendturned-husband Todd Spiewak began several years before the actor became a household name. Their love story reminds us that sometimes blind dates actually can lead to healthy, thriving, and loving relationships. And yes, sometimes we should trust our friends to set us up on dates. Sometimes, not always. 
Being set up by friends definitely worked for these two. Spiewak and Parsons, best known for his portrayal as Sheldon Cooper on The Big Bang Theory, and a Golden Globe winner have a long, romantic history that started in early 2000, per You Can Be Anything. The graphic designed turned executive producer for the show "Young Sheldon" has been by Parsons' side for more than 20 years (via Popsugar). And the couple continue to make us say #couplegoals! 
So how did these two meet? Let's take a look at the couple's complete relationship timeline.
Jim and Todd were matched by friends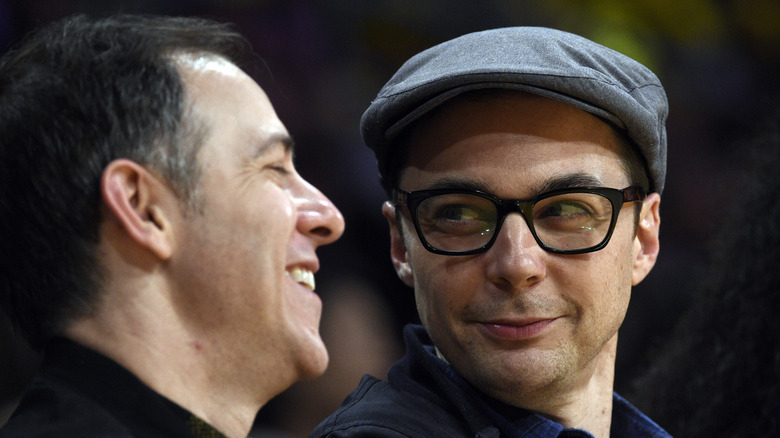 November 15, 2002, was the day everything changed for Jim Parsons who agreed to have his friend set him up on a blind date with Todd Spiewak, according to an Instagram post written by Parsons.
The night was the first of many dates for the pair who spent the night bar hopping before meeting up a few days later for a real date that included watching the movie "Bowling for Columbine" and grabbing a slice of pizza. "My life changed completely and completely for the better," the post read in part. Obviously the blind date started the lengthy, fun relationship between the low-key couple. 
The actor and graphic designer may have been together for several years as Parsons' star began to rise for his portrayal of Sheldon Cooper on "The Big Bang Theory." However, the relationship was kept out of the public eye. 
Jim and Todd kept their relationship private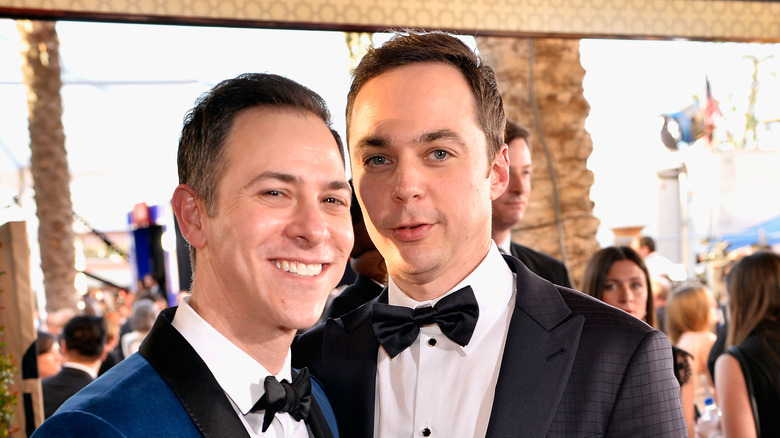 It was not until May 2012. Good Housekeeping reported tat Jim Parsons came out in a profile written by the New York Times, in which the writer described the actor as being in a relationship with an unnamed partner of 10 years. But when he took home his third Emmy Award in September 2013 for his portrayal of Sheldon Cooper, Parsons directed his acceptance speech to his "favorite person on Earth, Todd Spiewak," according to the outlet.
By October 2013 the actor was ready to share his personal life with the public. During a GLSESN event, Parsons and Spiewak posed together and talked openly about their relationship for the first time during interviews on the red carpet, according to E! News. Mayim Bialik presented the couple with The Inspiration Award at the event where Parsons noted that he never considered his relationship with then longtime boyfriend, Spiewak, "to be an act of activism." He said, "Rather simply, it's an act of love, coffee in the morning, going to work, washing the clothes, taking the dogs [out]—a regular life, boring love," the outlet reported.
From that point on "The Normal Heart" actor was constantly asked if he was planning to marry Spiewak.
The couple proved soulmates exist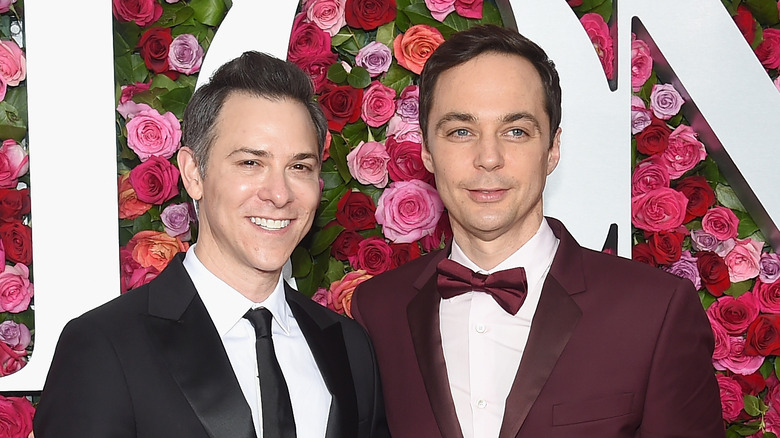 Like any couple that has been together for several years, questions surrounding when the couple was planning to get married began to circulate. E! News reports that although the National Enquirer shared the couple was engaged after Parsons proposed to Spiewak in 2014, that was not the case.
Finally, after years of being asked if or when they will get married, Jim Parsons and Todd Spiewak gave everyone their answer by saying, "I do" in May 2017. Page Six reported the couple made their 14-year relationship official at the Rainbow Room in New York.
And the couple continues to thrive as Parsons is known to shout his love for Spiewak on his Instagram page where he gushes about his husband.
"To say I am grateful you were born would be a ridiculous understatement. Happy birthday, Todd – I love you and hope you always feel free to sing along to all the birthday wishes coming your way!" he wrote in an Instagram post celebrating Spiewak's birthday.
Source: Read Full Article