Stunning Transformation Of Jessica Alba
05/28/2021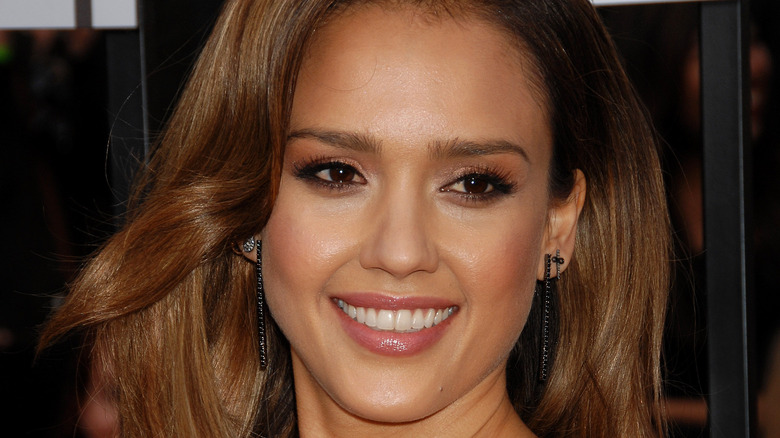 Jessica Alba is largely known for her roles in television and movies, but the 40-year-old actress is also a successful businesswoman, having founded The Honest Company — the natural baby and beauty products company. She's been in the public eye a lot since the early 2000s, but she actually began acting at 13, landing small parts in family-oriented projects until finally earning her breakout role in the short-lived TV series "Dark Angel," which was helmed by director James Cameron, per IMDb. 
Born in Pomona, California, Alba inherited her dark looks from her diverse family, which includes Mexican, Danish, and French ancestry, according to Biography. As a child and as a result of severe allergies and chronic asthma, she experienced numerous illnesses including pneumonia and a partially collapsed lung that often required her to stay in the hospital, according to Forbes. "She was the most sensitive child," said her mother, Cathy Alba. 
Alba grew up moving around the country, thanks to her father's career in the military, but her family eventually settled in California, where she landed a talent agent when she was 12 years of age. Her transformation from preteen cutie to one of Hollywood's sexiest stars can be traced through her numerous high-profile roles.
Jessica's been acting since she was 13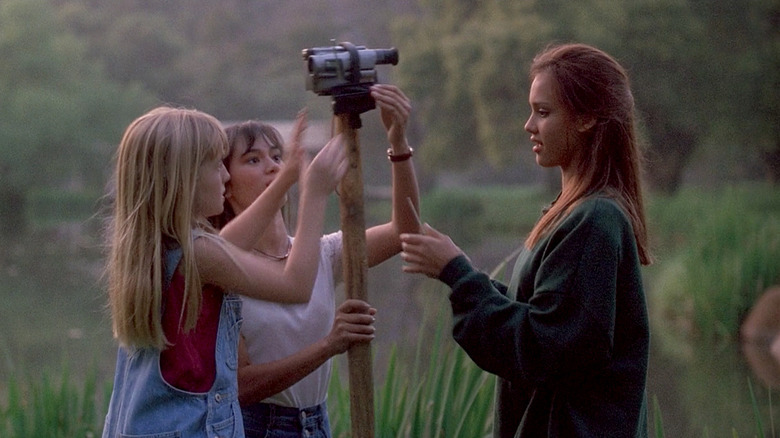 According to IMDb, Jessica Alba's first role was a small part as a camper in the comedy film "Camp Nowhere," which starred Christopher Lloyd as an out-of-work actor hired by a group of pre-teens to stage a summer camp so they could have fun without attending the real camps their parents preferred. 
Soon after, she landed a small recurring role on the Nickelodeon TV series "The Secret World of Alex Mack," playing Alex's school rival. Additional small roles followed until she was cast as one of the lead characters in the 1995 revival of "Flipper," which aired for four seasons in syndication. 
Alba was only 14 years ago, but looked more mature than her age, which helped her play a free-spirited teen who became bonded to Flipper and the ocean for the show's first three seasons. She left the series when she was 17 in order to accept supporting roles in a handful of movies that would help propel her closer to stardom. Alba was cast in the Drew Barrymore-led blockbuster "Never Been Kissed" and horror film "Idle Hands" before landing the biggest role of her career.
Her breakout role was on Dark Angel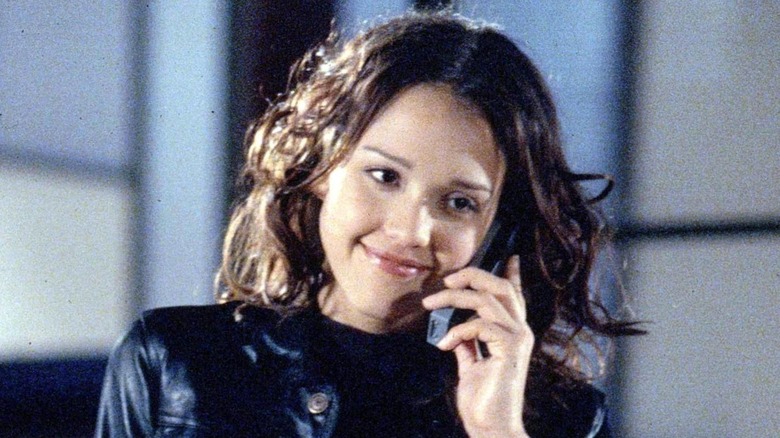 In 1999, James Cameron — creator of "The Terminator" franchise and Oscar-winning director of "Titanic" — decided to throw his talents into creating a sci-fi television show. 
For the lead role of Max Guevera on the show "Dark Angel," a genetically engineered supersoldier in a dystopian future, Cameron considered more than 1,000 actresses, eventually choosing then 19-year-old Jessica Alba for the part, according to Tribune Media Services. Alba told the outlet she underwent intensive training for the role, which required her to perform martial arts, gymnastics, and ride motorcycles. 
The show's pilot cost $10 million to produce — one of the highest budgets for any television series in history — and aired on Fox in 2000, drawing huge ratings for the network. The show was such a hit, it propelled Alba to the A-list in Hollywood and earned her both critical and audience praise as well as a Golden Globe Award nomination for best television actress, according to the award show website. Alba donned black leather and tousled hair for the show's first season, changing her look to a sleeker appearance in its second season, which also starred Jensen Ackles of "Supernatural" fame.
With muscled abs and the ability to do her own stunts, gone was the child Alba had once been. However, the hit series faltered in its second season, thanks partly to its enormous budget, and was canceled by Fox after only two seasons, allowing Alba to once again pursue movie projects.
Jessica starred in big-budget films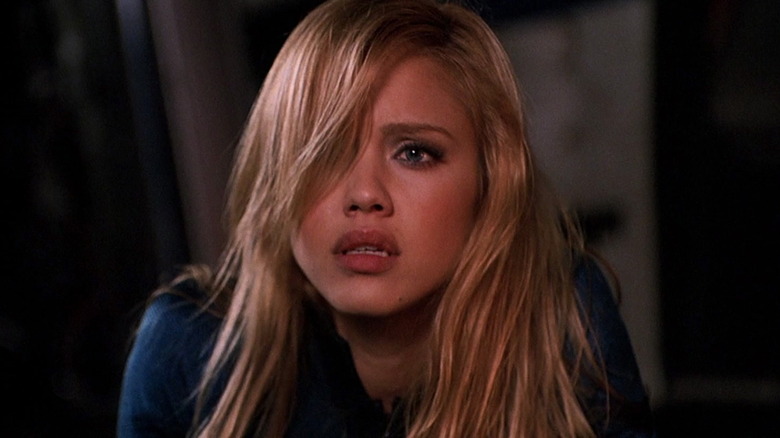 After "Dark Angel" was canceled, Jessica Alba moved onto starring roles in movies such as "Honey" and "Sin City." In 2005, she was cast as Sue Storm in "The Fantastic Four" alongside Chris Evans, debuting blonde hair for the first time in her career as one-fourth of the superhero team from Marvel Comics. 
She continued to act regularly, appearing in movies such as "Machete" and "Valentine's Day" and guest-starring roles in series such as "The Office," but a more important role soon took precedence for Alba — that of wife and mother. 
Alba married Cash Warren in 2008 after meeting him on the set of "Fantastic Four." Warren, who'd served as a production assistant on the movie, has since built a career for himself as a successful producer and internet entrepreneur, according to Showbiz Cheatsheet. Together, the couple shares three children. Alba told Forbes it was her first pregnancy that led her to founding The Honest Company.
Jessica puts her family first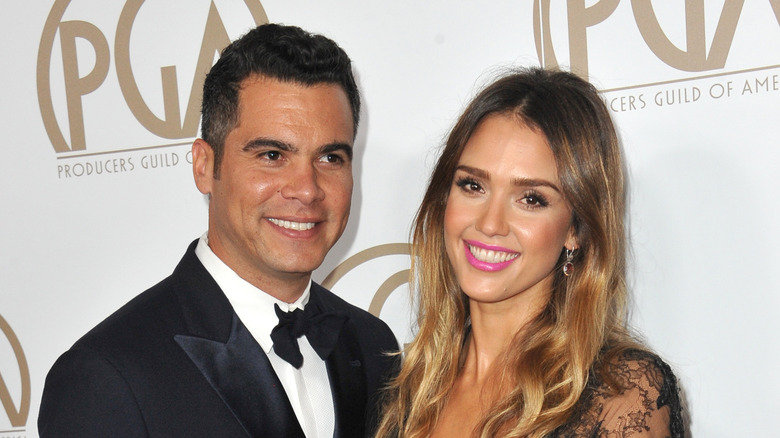 Jessica Alba has transitioned from child actress to sex symbol to wife and mother in a timeline that spans a little over 25 years, but she now makes it clear in interviews no other role means more to her than being a mom. Her love and concern for her children led her to find eco-friendly and safe products for her family, she told Forbes, recalling the allergic reaction she had to laundry detergent while pregnant. She recalled, "I was like, 'How can this be safe for babies if I'm having this type of reaction?'"
She contacted Christopher Gavigan, former director of the nonprofit called Healthy Child Healthy World, to research the safest products on the market for babies. With Gavigan's help, she lobbied Congress to reform the 1976 Toxic Substances Control Act, and the two decided to form a company — The Honest Company — devoted to producing products without toxic ingredients. While the company faced some growing pains, it now specializes in selling beauty products and other household goods for environmentally-conscious consumers.
Alba still manages to act in shows such as "L.A.'s Finest," and she recently made a big move by taking The Honest Company public, according to The Hollywood Reporter. The actress's stake in the company is valued at $130 million, making her one of the richest stars in Hollywood. Not bad for a military kid. 
Source: Read Full Article