The Most Dramatic Hometown Dates In Bachelor Franchise History
06/10/2021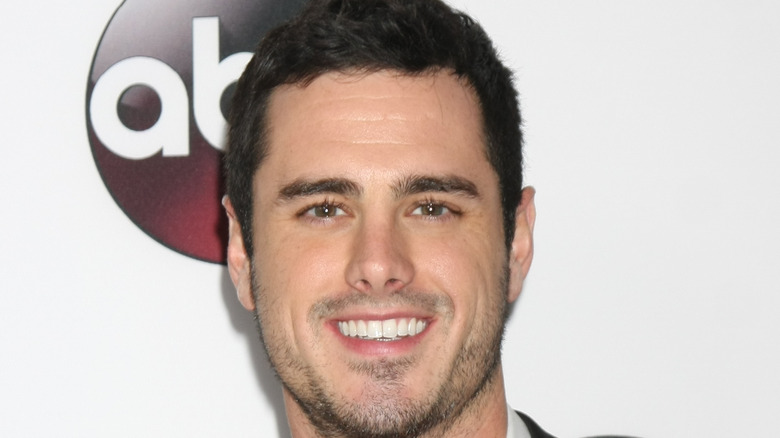 If two words are synonymous, it's "The Bachelor" and "dramatic." Both terms have been sandwiched together during the franchise more times than any of us can count, and while some seasons are certainly more scandalous than others, there are many moments that are really just that — dramatic. When things get down to the wire, the leading man or woman is taken to their final four contestants' hometowns (COVID-19 permitting, of course). The hometowns help the Bachelor or Bachelorette really get into the personal lives of their final picks, and it's usually around the hometown dates that a frontrunner begins to emerge.
It's safe to say that some hometowns go way better than others. By the time the families get involved, it's easy to tell which contestants are really in it for the long haul, and which ones are there just for some Instagram followers and career boosts (we're looking at you, Jed Wyatt). The franchise, by nature, is over the top and outlandish, but some hometown dates really are that bad. Ever wonder which ones really take the cake? Here are the most dramatic hometown dates in the franchise's history
Hannah Brown's hometown with Jed Wyatt was dramatic and uncomfortable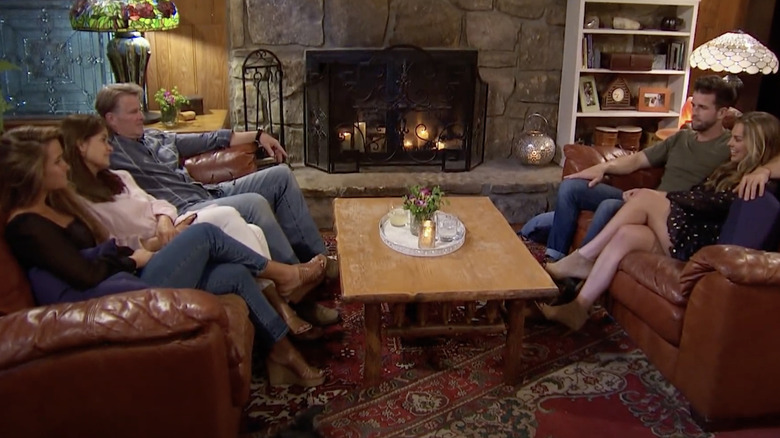 When Hannah Brown's season of "The Bachelorette" was airing, some shocking information really came out of the woodwork. Frontrunner Jed Wyatt was accused of having a girlfriend when he went on the show, by none other than the girlfriend herself, Haley Stevens (via ET). Jed admitted to Hannah during filming that he initially went on the show for a career boost, but was taken by her — that should've been our cue, red flags everywhere. But Jed made it to hometowns, and the date was beyond dramatic. 
As noted by Cosmopolitan, Jed's family couldn't have made their distaste for Hannah more obvious. Let's start with his sister, Lily. Hannah asked her what her thoughts were on the situation at hand, and Lily flat out said, "Him falling in love with you … I'm not sure that it's a good thing." Cool. Moving on to Jed's mom, Gina, who told her son that getting engaged, "Doesn't all feel very realistic to me but you're the one living it." Of course, we can only assume that Jed's family knew he was romantically attached to Haley, which could explain why his hometown was really so dramatic and uneasy. Jed and Hannah did get engaged, but it was short lived.
Peter Weber's hometown with Victoria Fuller was full of finger pointing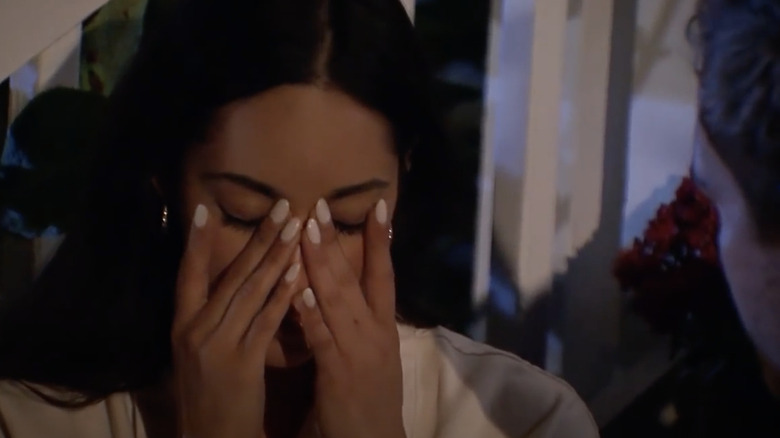 Bachelor contestant Victoria Fuller made headlines before Peter Weber's season of the show began airing. Victoria was, without question, accused of pursuing relationships with married men in her hometown of Virginia Beach — as you probably can guess (or remember), the news traveled quickly (per Refinery 29). When Victoria took Peter to her hometown for their special date, things only went from bad to worse. 
As noted by Us Weekly, Peter's ex-girlfriend, Merissa Pence, made an appearance during the date and told Peter that Victoria had "ended" relationships for married couples. It was just a yikes situation on every level, and eventually led to Peter and Victoria fighting while standing outside her parents' home. Peter never ended up meeting Victoria's family, and she went home a week later. Even after Victoria sort of cleared up the rumors surrounding her at the "Women Tell All" episode, Merissa stood by her comments, writing on Instagram that Victoria "knows what she's done," via Us Weekly.
Ben Higgins' hometown date with JoJo Fletcher was pretty disastrous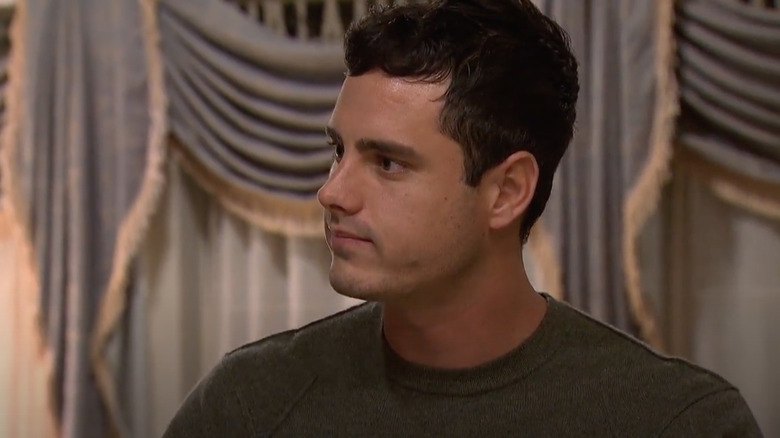 The world fell in love with JoJo Fletcher while she was a contestant on Ben Higgins' season of "The Bachelor," but her hometown date while on the show was dramatic, sad, and a bit heartbreaking. Ben shared with JoJo's family that he cared for her "a lot," but JoJo's brother immediately asked if he had been "coached on [his] answer." The hometown date with JoJo's family, which you can watch here, had a very confrontational tone, and ultimately, things did not work out for the couple. JoJo reflected on her hometown date with Ben after the fact, and shared during a press call that it was a "nightmare." 
"I think everyone felt my pain," JoJo said, as noted by International Business Times. "You saw my mom chug straight from a bottle, that's how stressed she was. It definitely wasn't the easiest hometown date." JoJo went on to share that her brothers, while they definitely confronted Ben in a dramatic way, "saw heartbreak in [her] future at that point," and were stepping in to protect her. "It was the hardest for them just having that gut feeling that maybe Ben's feelings weren't as strong as mine," she said. Ben went on to propose to Lauren Bushnell, but the two called it quits.
Dean Unglert's hometown with Bachelorette Rachel Lindsay was so uncomfortable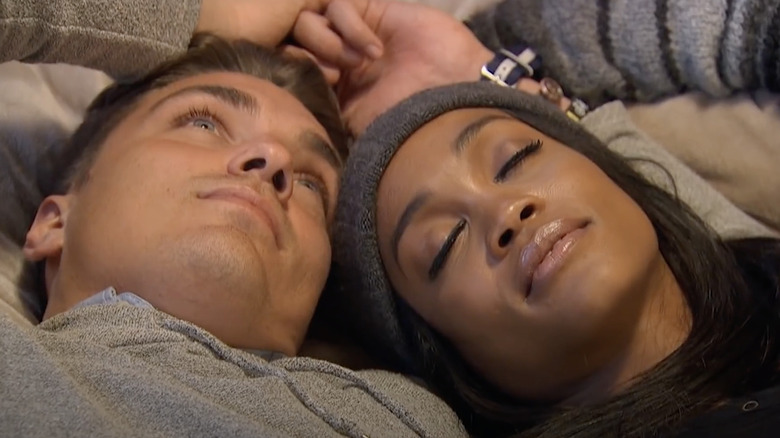 It pretty much always seems like the producers have an influential hand when it comes to how well hometown dates go, but no one could've saved Dean Unglert's hometown from disaster. As noted by The Hollywood Reporter, Dean took bachelorette Rachel Lindsay home to meet his father, but Dean and his dad (at that point in time) hadn't been reunited with their entire family in eight years. The hometown date was very dramatic, beyond uncomfortable, and ended with Dean and his father getting into an extremely heated argument (which you can watch here). 
To top things off, Rachel ended up sending Dean home at the end of all her four hometown dates. Rachel spoke to Ryan Seacrest on his show, "On Air With Ryan," shortly thereafter to discuss the hometown date, and she said that Dean was clearly still figuring a lot of things out. "I felt like he was still learning so much about himself and he wasn't ready for the same things I was," she said. Either way, the hometown date goes down in franchise history as one of the most dramatic.
Source: Read Full Article