The Most Shocking 90 Day Fiance Couples Who Are Still Together
05/28/2021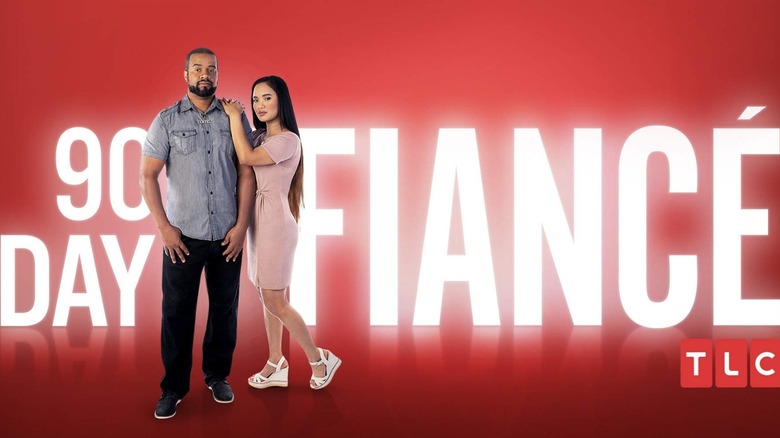 Ten years ago, who would have thought that TLC fans would have taken so kindly to the "90 Day Fiancé" franchise? The series centers around couples who found love abroad and applied for the K-1 Visa. The duo only has 90 days to wed, according to the United States law. Relationships have challenges at the best of times but add in an extremely long-distance relationship and the lack of family support and the couple can often find themselves in a heap of trouble with no one to turn to for help. More often than not, the 90 day period is not long enough to work out all their kinks, and many either are forced down the aisle or call it quits, sending the foreigner packing.
To the fan's surprise, some couples that viewers truly believed would fail have remained together through thick and thin. It turns out; distance can make the heart grow fonder. The men and women have changed over the decade, but the premise still remains; can an American find love abroad and be truly happy?
The model and the engineer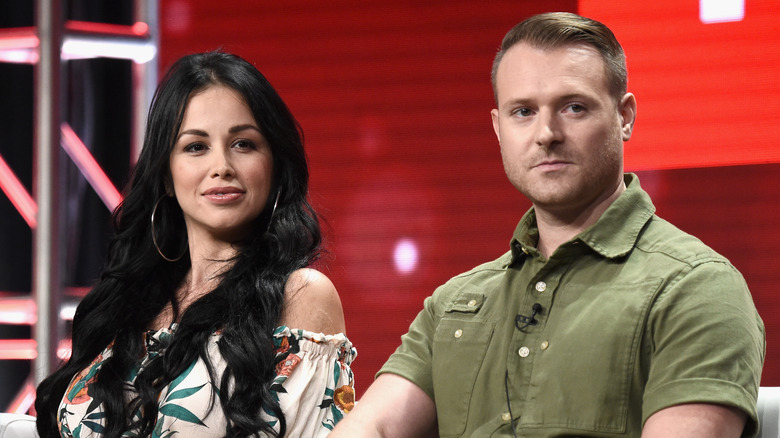 Russ and Paola Mayfield caught fan's attention when they were first introduced to the couple back on season one of the franchise (per In Touch). Fiery Paola was from Columbia and fell in love with her quiet midwestern husband. They met while the Oklahoma native was working in her home country, and the model soon moved to the United States to be with her true love. Fans watched as Paola slowly started to lose herself and become depressed while living in Tulsa. Paola decided to leave her husband behind and move to Miami to follow her modeling dreams.
The reality TV couple hit a rough patch when Russ made it clear he was not comfortable with her sexy posing and skimpy outfits. It was clear to fans that Paola was much happier in a community that felt like home and eventually Russ did join her in Florida. But not before TLC fans truly believed that the couple were going to call it quits due to their personality differences. Though the couple has faced immense obstacles over the years, Russ and Paola have managed to stick it out and now have a little boy together (via TLCMe.)
This Georgia peach loves her Nigerian prince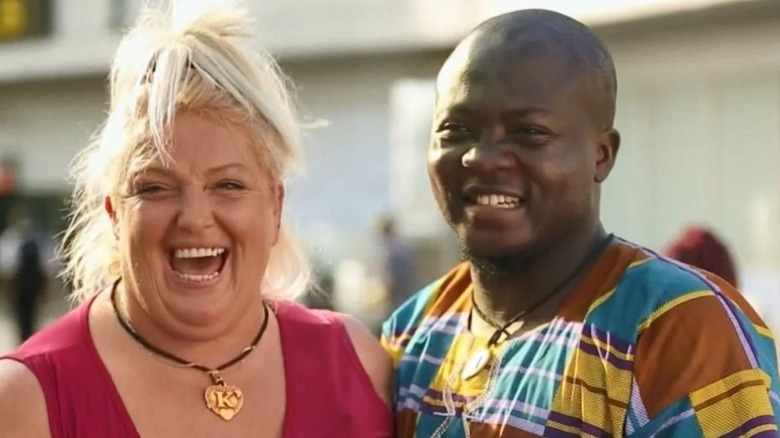 Angela Deem and Michael Ilesanmi were first introduced in season 2 of "90 Day Fiancé: Before The 90 Days" (via Cosmopolitan). The cast members said "I do" in January of 2020 in a Nigerian ceremony. Still, now the Hazlehurst native is patiently waiting to throw her American wedding, but the lack of an approved visa for her husband and a pandemic put a halt to her plans.
The couple's relationship did not always smell of roses since the grandmother often let her green-eyed monster get the better of her. Ilesanmi did reveal he cheated on her when they had first met (per In Touch). Even though the Nigerian finally came clean, it cost him years of tantrums thrown by Deem. The fights became more and more explosive, which often caused numerous breakups. One incident occurred after he called Deem his "elder." The trust issues piled up, but eventually, the two got to a better place and now are living in wedded bliss even though they are six thousand miles apart.
A Jamaican love affair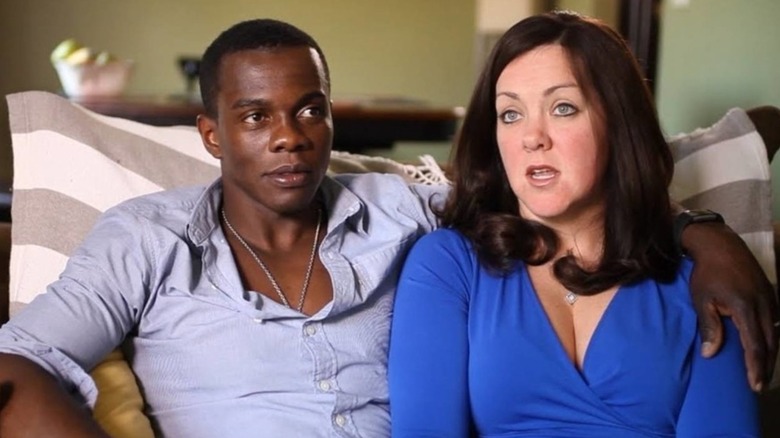 The couple have kept a low public profile, but they made their debut on season 3 and quickly became fan favorites. Like many American women on the show, Melanie Bowers met Devar Walters while on vacation to Jamaica as she stayed as a guest at the hotel he worked at. TLC fans will recall that Walters proposed at the end of her trip (via Cheat Sheet).
When the nurse was back stateside, she started to worry about her fiancé's devotion. The Jamaican had been very clear about wanting to send money back to the island for his family once he started working. This raised concern for the mother of one since she felt the two should concentrate on their own finances. Bowers also has to deal with her overprotective sister, who believed she was just being used. Even with the worries, the couple married, and Walters was granted a visa. Since then, Walters has begun working as an underwater welder and the pair now has a three-year-old daughter. It looks like their love for one another kept them on track.
The Family Chantel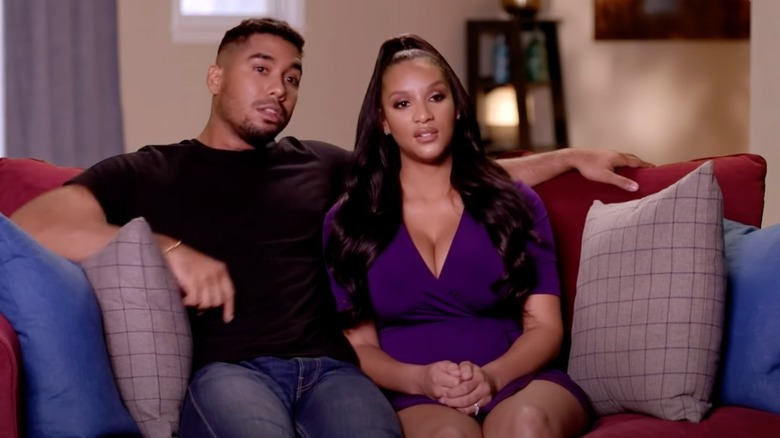 Chantel and Pedro Jimeno are among the most well-known couples in the "90 Day Fiancé" franchise. The Atlanta-based nurse first fell in love with Pedro while vacationing in the Dominican Republic, where he lived (per ET). Their love story didn't come easy as it was often surrounded by family drama and messy accusations. Chantel's entire family felt their daughter was being used (via InTouch). Somehow above all the toxic fights, the couple has made it through and now have their own spin-off called "The Family Chantel."
While there are a ton more crazy couples who fans believed would never make it, these seemed like the top choices for our list. But just because they are currently living in marital bliss doesn't mean it will remain so. TLC fans will have to keep up to date with the newest seasons to determine if their favorite crazy couples are in their marriage for the long haul.
Source: Read Full Article