The Trailer For Meghan And Harry's Lifetime Movie Has The Internet In Stitches
06/24/2021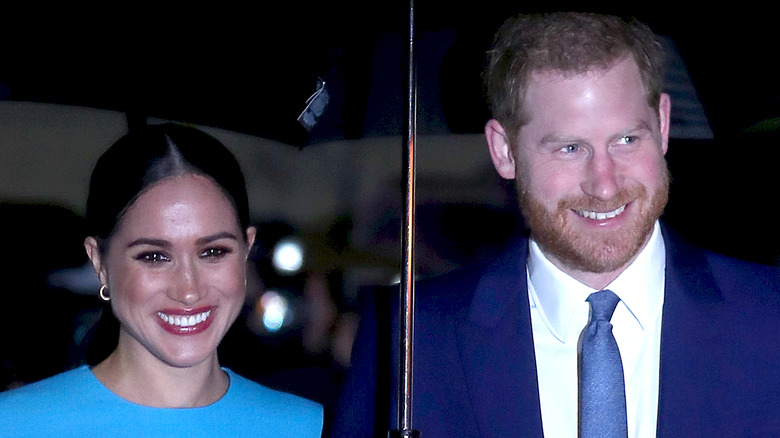 Since Prince Harry and Meghan Markle decided to step down from their roles in Great Britain's royal family, the world has been obsessed with their every move. Their interview with Oprah Winfrey attracted 17.1 million viewers in the United States back in March (per CNN), and the couple is regularly featured on magazine covers and tabloid sites. Now, Lifetime is looking to cash in on the saga with its third movie about the of the Duke and Duchess of Sussex: "Harry & Meghan: Escaping the Palace."
The television movie features Jordan Dean as Prince Harry and Sydney Morton playing Meghan Markle. Dean is best known for roles in "The Punisher" and "Z: The Beginning of Everything," (per IMDb) while Morton has appeared in "She's Gotta Have It" and "Manifest" (per IMDb). The rest of the cast features Jordan Whalen as Prince William, Laura Mitchell as Kate Middleton, Steve Coulter as Prince Charles, Maggie Sullivun as Queen Elizabeth, Bonnie Soper as Princess Diana, and Melanie Nicholls-King as Meghan's mother Doria Ragland (per People).
Lifetime has revealed that this latest film "will explore what really happened inside the palace that drove Harry and Meghan to leave everything behind in order to make a future for themselves and their son Archie," according to Independent.
Fans are not impressed with the trailer for the next Harry & Meghan film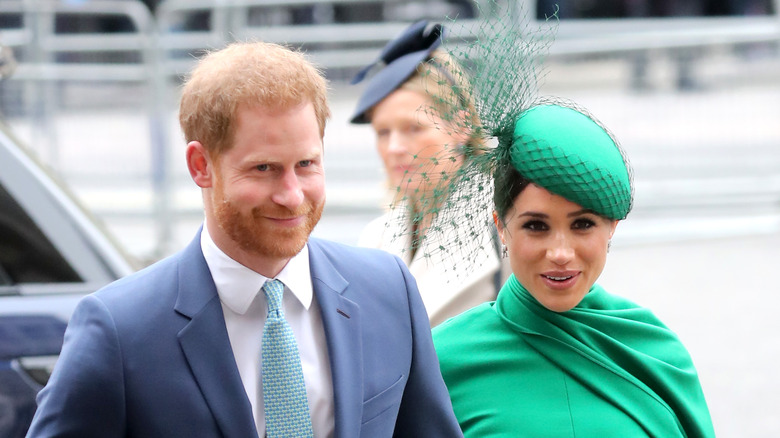 Lifetime is getting set to release its latest movie, "Harry & Meghan: Escaping the Palace," which "will examine the dynamics between Will and Harry, Kate and Meghan, and Harry with Will and Charles, that lead to the ultimate break from the royal ties." (per People). But as the network revealed its first trailer, people were less than impressed, with some calling the film "exploitative," while others complained about the actors cast as Harry and Meghan. "Well, they got the hair color right. So there's that," one person said about actor Jordan Dean, who is portraying the prince (per Independent).
Others on social media took offense at the "cringeworthy" dialogue, which includes faux Meghan and Harry declaring to one another, "I can't lose you." "I have to congratulate Lifetime," wrote one Twitter user. "You have perfected the overall CRINGEY tone of the Sussexes' themselves FLAWLESSLY!! The ridiculous script, over-dramatic emoting voices, awkward & fake facial expressions." And another person tweeted, "Oh my goodness … I can't stop laughing. I thought this was a joke, then realized it is actually a movie … which made me laugh even more … How awful is this movie just from the trailer." 
Source: Read Full Article