The Truth About Angelina Jolie's Sexuality
06/18/2021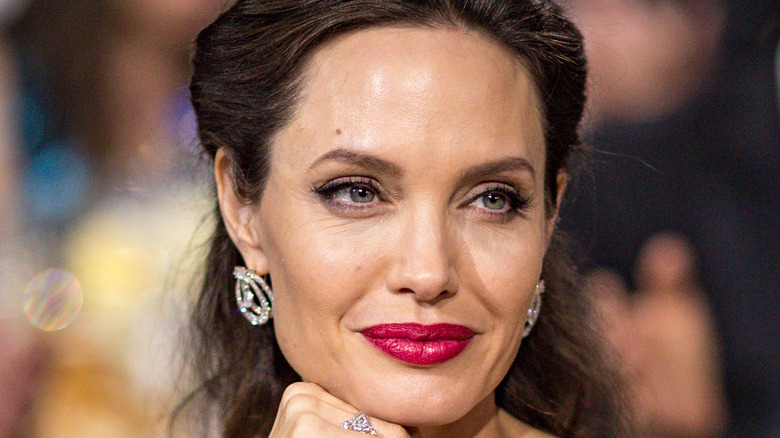 Angelina Jolie has enjoyed a wildly varied relationship history. Most well-known for her long marriage, especially by Hollywood standards, to Brad Pitt – whom she allegedly had an infamous affair with on the set of action-comedy "Mr. and Mrs. Smith," as per Glamour – the stunning star boasts an eclectic taste in romantic partners. 
She was briefly married to "Hackers" co-star Jonny Lee Miller (via InStyle), as well as Billy Bob Thornton, with whom Jolie frequently caused tabloid outrage (via InStyle). 
There was also the unfortunate incident involving the Oscar winner full-on making out with her brother on the red carpet before confessing to being "in love" with him onstage while accepting her Best Supporting Actress award for "Girl, Interrupted" (via Us Weekly). 
It's worth noting that although Jolie has been predominantly linked with famous men, the stunning actress doesn't actually identify as straight. Jolie's been open about her sexuality, proudly sharing her experiences with characteristic frankness. 
Angelina is proud to share her truth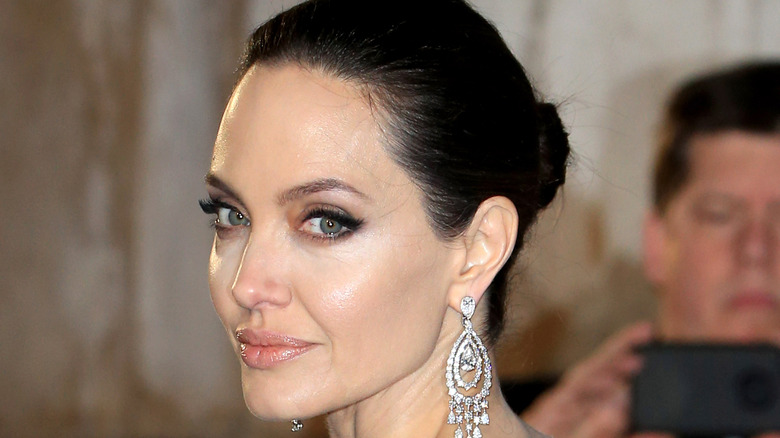 In an interview with Elle, per Meaww, Angelina Jolie noted being attracted to men and women, explaining, "Honestly, I like everything. Boyish girls, girlish boys, the heavy and the skinny. Which is a problem when I'm walking down the street."
In fact, while married to Jonny Lee Miller, the Oscar-winner admitted to figuring out her sexuality on the set of "Foxfire," after falling in love with co-star Jenny Shimizu the moment she saw her. Jolie admitted she would've married Shimizu if not for Miller, who was fully supportive of her attraction to Shimzu. "When I realized that somebody like Jenny could be a deep love for me, he realized it" Jolie recalled in a 1997 interview with Girlfriends magazine, "and he took it very seriously. If anything, he didn't treat it just like some sexy thing."
According to W magazine, in a 2003 interview with Barbara Walters, the "Tomb Raider" star described herself as a "very sexual person who loves who she loves, whatever sex they may be," and admitted to initially being confused by her romantic feelings towards women. However, she also acknowledged having a relationship with a woman as a teenager. In her teen years, Jolie admitted to having a serious crush on Michelle Pfeiffer, with whom she later co-starred in "Maleficent: Mistress of Evil," quipping during a joint interview for Access Hollywood that she really fancied Pfeiffer in "Grease 2," and "Scarface," arguing, "You were very hot." 
Source: Read Full Article