The Truth About Taylor Swift And Lorde's Friendship
07/01/2021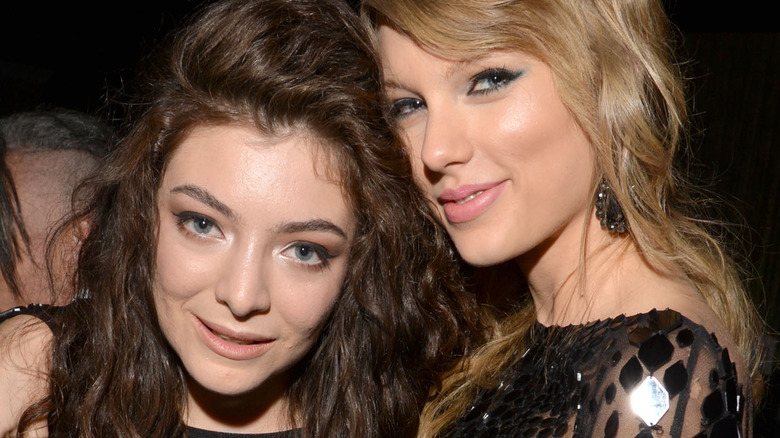 It was considered a major accomplishment to be included in Taylor Swift's Squad in the mid-2010s (via The Things). The chart-conquering hitmaker had plenty of acquaintances, but being welcomed into her inner circle was noteworthy. Of course, it was cool to be friends with the "Style" singer. Her friendship also opened all sorts of doors.
That was thanks in part to how eager Swift was to collaborate with her closest pals. Many of them shared stages, walked red carpets together, and co-starred in Swift's action-packed "Bad Blood" music video (via YouTube). As a result, her inner circle was a who's who of the most successful women from a variety of industries. That included the likes of Selena Gomez, Cara Delevingne, Gigi Hadid, Karlie Kloss, and Lorde (via Insider).
However, we all know friendships don't necessarily last forever. Over the years, Swift has become more private. This in turn led to speculation about how close she is with some of her famous companions. One relationship that has been called into question is the one she shares with Lorde. 
The duo linked up back in 2014. How did it all begin? Lorde told Jimmy Fallon that Swift sent her flowers before they later met and bonded at a Shake Shack (via YouTube).  The New Zealand-born singer was one of the first people to listen to "1989," according to PopCrush, and performed onstage with Swift during the album's accompanying tour (via YouTube). 
They haven't spoken publicly as much in recent years. 
Are Taylor Swift and Lorde still close?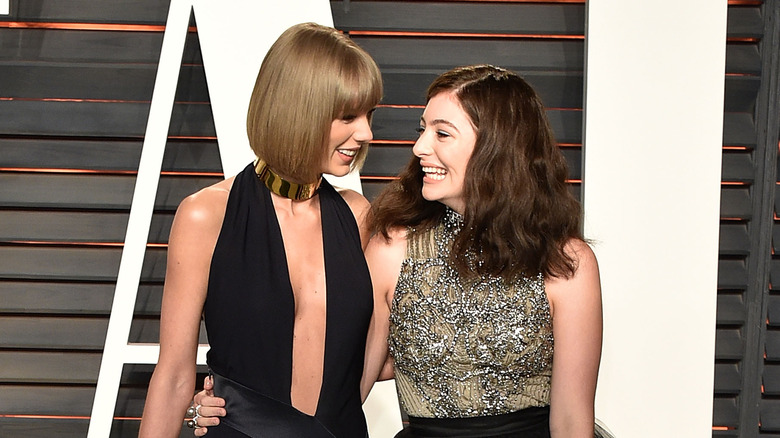 Taylor Swift and Lorde brushed off rumors about cracks in their relationship several times in 2017. "Media, when you say 'Lorde & Taylor are fighting' – by fighting do you mean 'FaceTiming constantly from US to NZ and LOLing at you,'" Taylor tweeted in response to an alleged squabble (via Idolator).
Their relationship was called into question again when Lorde appeared to distance herself from famous friends during an interview with Australian media. "I don't hang out with these people at all," she said (via People). Fans were unsure what that meant about Swift, so the "Royals" singer took to social media to clarify.
"Taylor is a dear friend," she tweeted before adding that she loved her "very much." The message continued. "I want to say one more time that Taylor has been there for me in all my dark and light moments these past five years. All of them" (via People). After better explaining her stance, the musician questioned the concept of a "squad."
"I've always found people's perception of this 'squad' idea frustrating in the past," Lorde explained. "It was never some exclusive club or secret society, but a wide circle of people, some of whom I know, and some who I've never met, like most wide groups of friends. Forgive me for the mild eyeroll I popped when it was brought up as if we're all blood members of a secret cult."
That settles it, right? Not fully.
Is there more to the story?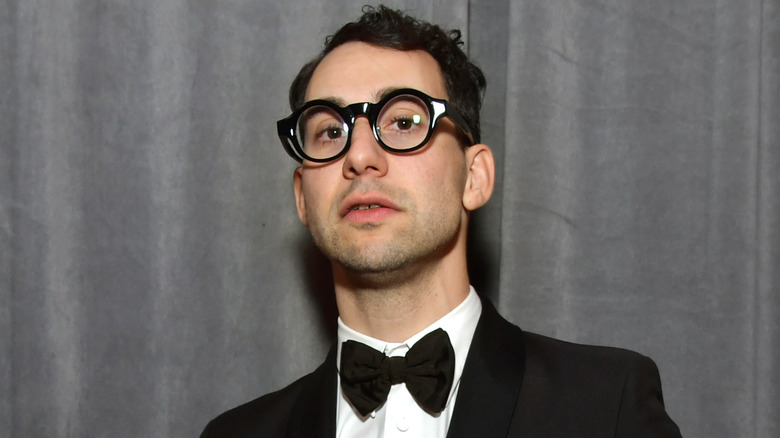 Despite the women disputing rumors, some fans continued to question if Taylor Swift and Lorde remained close. A certain subset pointed to Lorde's relationship with Jack Antonoff as an explanation for the perceived rift (via The Things).
Antonoff is a producer and fellow musician who has worked with both women. His production features on the bulk of Lorde's sophomore album "Melodrama." Meanwhile, he collaborated with Swift as far back as 2013's "Sweeter Than Fiction" (via Spotify). His work has made him one of the industry's most in-demand producers and netted him credits on the albums of everyone from Lana Del Rey to St. Vincent (via Rolling Stone).
The Bleachers frontman was also romantically involved with Lena Dunham (another friend of Swift). Unfortunately, the internet lit up with rumors about Lorde and Antonoff being romantically linked as his relationship with Dunham ended (via Refinery29). Antonoff dismissed the talk as "dumb heteronormative gossip," and Dunham told The Cut that she didn't believe Antonoff cheated. However, she referred to the situation as "so embarrassing." 
Thus, there was speculation Swift cut Lorde out of her life in order to support her other grieving friend. In 2020, Dunham told Cosmopolitan UK that she and Antonoff mended their friendship over the years. For those who buy into these rumors, it's possible Swift and Lorde did, too.
Fans still want Taylor Swift and Lorde to be friends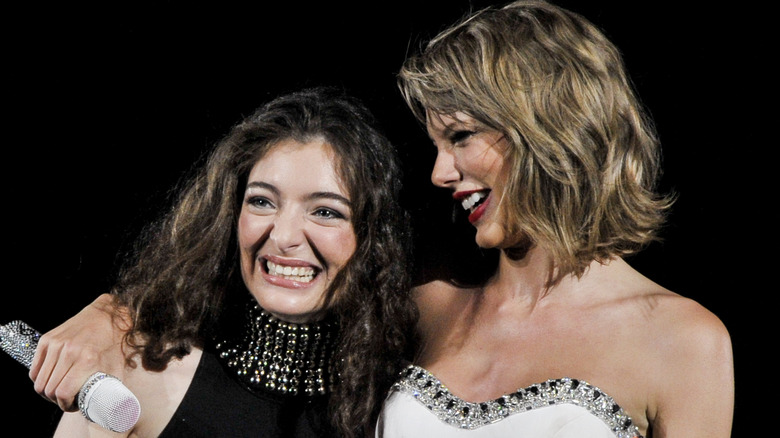 Despite gossip about their alleged feuds, it seems like a good deal of fans hold out hope for Taylor Swift and Lorde's friendship. Their relationship continues to make headlines even if they haven't been clearly photographed together in quite some time. In 2019, the internet went ablaze over alleged photos of their pair getting off a plane (via Stuff).
The rumors continued. In 2020, Lorde's mom caused a stir on social media when she appeared to reference a potential duet. Sharing a photo of a classic car on Twitter, she included the hashtag #betty. This in turn led to speculation Swift and Lorde recorded a new version of a song on Swift's album "folklore" (via Refinery29).
Unfortunately, the updated song never surfaced. However, the media furor proves Taylor Swift and Lorde's friendship remains a topic of extreme interest. And there is always hope the dynamic pair will hit the recording studio together at some point in the future. Lorde is due to drop her third album in August of 2021 (via Pitchfork), while Swift continues to roll out updated versions of her back catalogue.
Source: Read Full Article