'Vanderpump Rules': Lala Kent Reveals Whether She and Randall Emmett Communicate After Their Breakup
12/27/2021
Lala Kent, who is best known for appearing on Vanderpump Rules, has broken up with her fiancé, Randall Emmett. The two of them had a relationship full of ups and downs that came to an end in October. Kent recently shared whether she and Emmett still communicate, especially because they have a child together.
Lala Kent and Randall Emmett went through a public breakup
In October 2021, social media went into a frenzy after Emmett was spotted with two women in Nashville. According to Us Weekly, Kent liked a post that alluded to Emmett cheating on her. She also removed photos of Emmett from her Instagram page, leading many onlookers to believe the couple had broken up.
Kent later acknowledged the scandal during an episode of her podcast, Give Them Lala, apparently confirming that she and Emmett had, indeed, parted ways.
"I obviously want to acknowledge that I'm sure everyone knows what is going on between Randall and myself and just in my personal life," Kent said. "There will be a time where I feel comfortable enough to open up and share. Today is definitely not that day. It's been a lot, I'm going through a lot and at this point in time, I just want to protect my child."
Lala Kent reveals whether she still communicates with Randall Emmett
In March 2021, Kent gave birth to their daughter, Ocean. She shared with People recently that she and Emmett are co-parenting with a "little bit of a schedule." However, the former couple does not talk very often.
"Nothing is set in stone," she said of their co-parenting setup. "I have her the majority of the time and there's very little communication between the two of us."
Lala Kent is enjoying 'freedom' as a single mom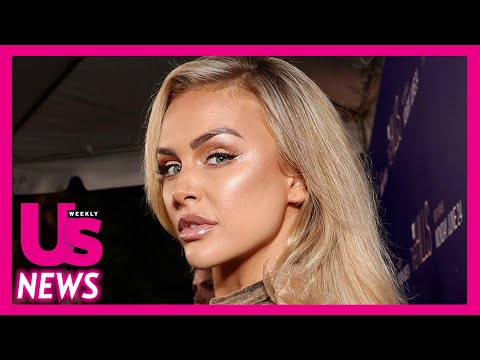 Kent is now a single mom, and she is seeing the positives of her situation.
"Of course, I have my moments, but they don't take me out," she told People. "It's moments of confusion and trying to understand things. But all in all, I feel like the most powerful, independent, and most beautiful that I have ever felt in my entire life."
She also told People that she felt very "free" after leaving Emmett for the last time.
"It brought me to tears because I was like, 'Oh my God, it's over, it's done,'" Kent recalled. "I had lost myself a lot in that relationship. I met him at a very young age. It was a huge whirlwind. My independence was somewhat taken."
During a recent appearance on the Not Skinny But Not Fat podcast, Kent explained more about the "freedom' she gained from the breakup: "Freedom is a really amazing thing. I don't think people realize you fall into a pattern of just life, and you get comfortable, and you don't even realize that like things aren't working until you decide or you're forced to switch things up and you're like, 'Holy s***, this life is just absolutely amazing.'"
Source: Read Full Article