'Doctor Strange 2' Writer Says 1 Question Will Determine Wanda's Fate
05/14/2022
Doctor Strange in the Multiverse of Madness is dividing Marvel fans, and much of that has to do with Wanda Maximoff's (Elizabeth Olsen) storyline. Wanda has become a fan-favorite character in the Marvel Cinematic Universe, and Doctor Strange 2 leaves her fate in question. Following the film's release, writer Michael Waldron addressed whether viewers could see Wanda again. And although he didn't give a definite answer, he raised an interesting question.
[Warning: Major spoilers ahead for Doctor Strange in the Multiverse of Madness.]
'Doctor Strange 2' leaves Wanda Maximoff's fate in question
Doctor Strange in the Multiverse of Madness sees Wanda Maximoff corrupted by the Darkhold, using her immense power to wreak havoc on the people around her. The film very much turns Elizabeth Olsen's character into its villain. And only at the very end does Wanda realize the mistakes she's made.
After her revelation, Wanda attempts to redeem herself. She destroys the Darkhold in every universe, bringing a mountain tumbling down in the process. With that development, Doctor Strange 2 wants us to think Wanda's fate is sealed. However, fans never see a body — begging the question of whether Wanda will return in future MCU projects.
Michael Waldron says 1 question will determine Wanda's fate
Doctor Strange 2 writer Michael Waldron addressed Wanda Maximoff's fate during a recent conversation with Collider. And although Waldron didn't reveal if the Scarlet Witch would return, he questioned whether a mountain would really kill her:
"Look, a mountain falls on her, but she's pretty powerful. I don't know. Who do you think would win between Wanda and a mountain? That's ultimately what we're asking the audience to consider. I love the character of Wanda and I would love to see her again, and I guess we'll see what happens."
Depending on how you answer it, Waldron's question could offer hope for Wanda's future in the MCU. And when Collider suggested Wanda might win that fight, Waldron called it "a sound bet."
That doesn't confirm Elizabeth Olsen will be back, but it suggests there's an opening. So, where could the Scarlet Witch make an appearance after Doctor Strange in the Multiverse of Madness?
Where could Elizabeth Olsen show up after 'Doctor Strange 2'?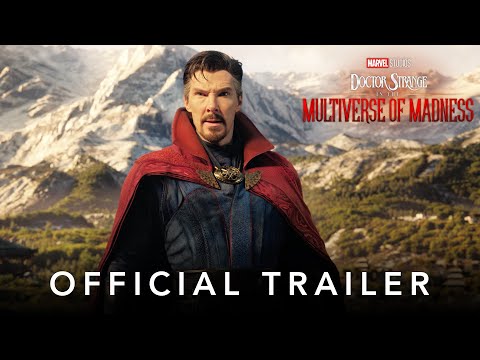 If Wanda Maximoff doesn't meet a grim fate in Doctor Strange 2, where could her character pop up next? Elizabeth Olsen could show up anywhere — but some Marvel projects make more sense than others.
The first one that comes to mind is Agatha: House of Harkness. The WandaVision spinoff will follow Kathryn Hahn's Agatha Harkness. Her connection to Wanda through the Disney+ series provides a compelling reason for a comeback.
Of course, other Marvel movies could bring in Wanda Maximoff — and Olsen even suggested she'd be game for a Scarlet Witch solo film. Only time will tell if that's in the cards. It would certainly make fans happy after the end of Doctor Strange 2.
Source: Read Full Article