Hayden Panettiere Pays Emotional Tribute to Brother Jansen In First TV Interview Since His Death
03/06/2023
In addition to appearing on GMA, the Scream 6 star also opened up about her battle with opiate addiction, alcoholism and postpartum depression with Women's Health.
Hayden Panettiere is back in the spotlight thanks to her starring role in "Scream VI" and, on Monday, made her first TV appearance since the death of her younger brother Jansen.
The former "Heroes" star was a guest on "Good Morning America" today, where host Michael Strahan took a moment during their interview to address her brother, who died at the age of 28 last month due to — according to family — an enlarged heart "coupled with aortic valve complications."
"We're sorry to hear about the passing of your brother Jansen, we send our love and condolences to you and your family," said Strahan, as Panettiere appeared to tear up, before looking to her shoulder and saying, "He's right here with me."
Speaking with Strahan, she also opened up about taking a break from acting to focus on herself amid battles with opioid abuse, alcoholism and postpartum depression — and why she felt it was time to return with the sixth "Scream" movie
"I didn't know what I wanted to do next. I did have to take those four years off, and thank god I did," she said. "I had to take care of myself, my physical health, my mental health, spiritual health and then when it popped up and it came back around, I was like, 'I want to be part of that again.'"
She added that she approached the filmmakers about her return as Kirby Reed — who seemingly died in "Scream 4" — joking that she "willed her back to existence"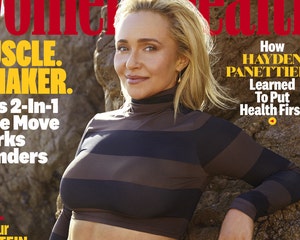 Hayden Panettiere Reveals Breast Reduction Results In Women's Health
In addition to the GMA appearance, Hayden also opened up about her journey in a cover story with Women's Health.
In it, she explained that her drinking really started to get out of control due to stress after she moved to Nashville for the show of the same name.
"Some people work out. I wish that was my coping mechanism," she said. "Alcohol might make you feel better in that moment, but it makes you feel so much worse the next day, and then you do it all over again."
After giving birth to daughter Kaya with ex Wladimir Klitschko in 2014, she also began to experience postpartum depression — which she described as feeling "extreme hopelessness." She also began taking opioids to deal with a neck injury at the same time, telling the mag her "tolerance got so high so fast that it became a problem."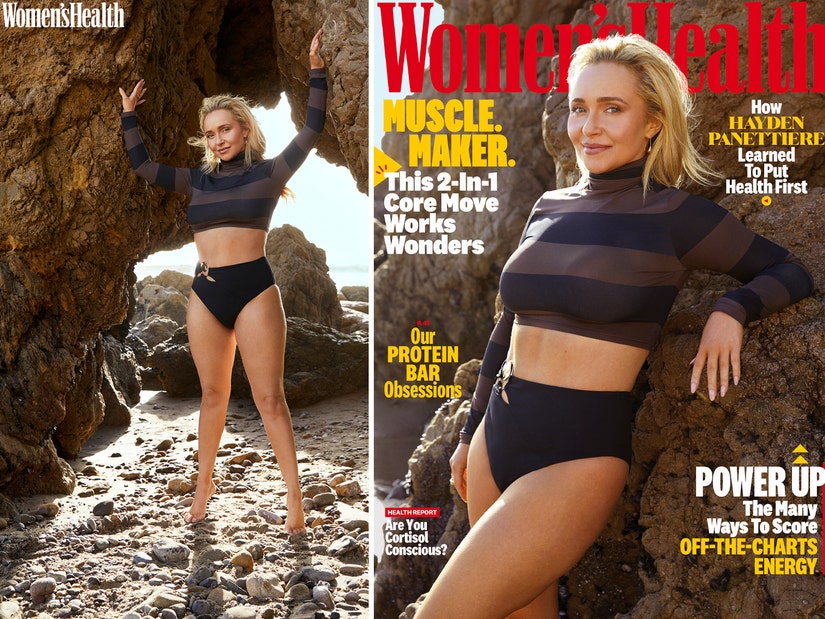 She tried rehab, but relapsed, before eventually Hayden said her body "was like, 'enough.'"
"I hit 30. My face was swollen. I had jaundice. My eyes were yellow. I had to go to a liver specialist. I was holding on to weight that wasn't normally there. My hair was thin and coming out in clumps," said Panettiere, who then entered treatment again in 2021, as well as trauma therapy and a 12-step program.
"A big part of my therapy has been living in forgiveness," said Panettiere. "A step in the 12-step program is making amends. If somebody wants to be a good person and to be the best version of themselves, they can choose to do that."
Read the full interview with Panettiere here. "Scream VI" hits theaters Friday.
Source: Read Full Article