Her Daughter Died In A School Shooting. She's Furious FedEx And AmEx Let The Shooter Buy Ammunition Online
03/10/2020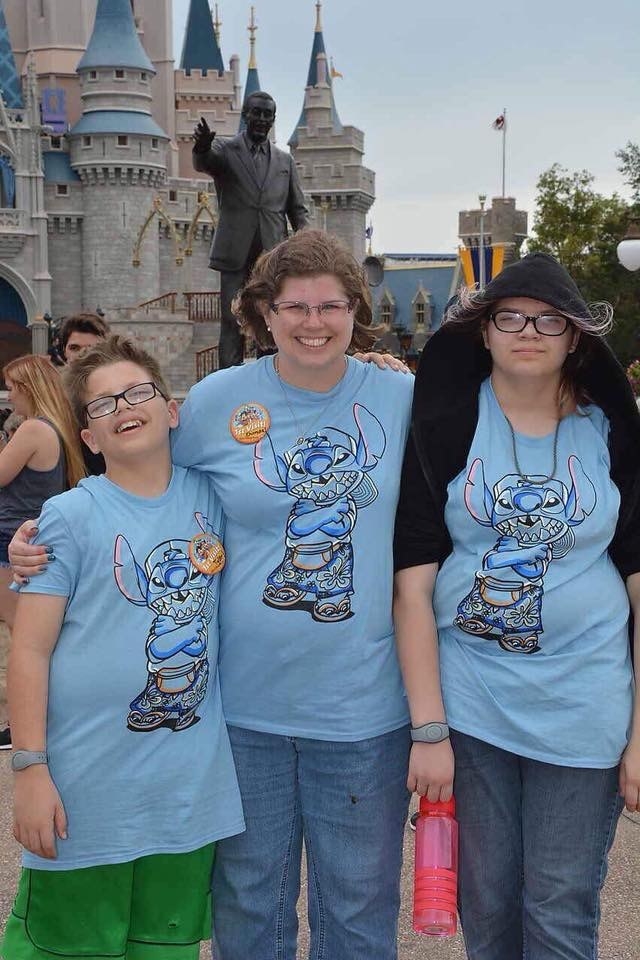 Rhonda Hart, center, with her son, Tyler, and daughter, Kimberly.
The mother of a Santa Fe school shooting victim is demanding FedEx and American Express change their policies after the suspected 17-year-old shooter used the companies to purchase ammunition online.
Rhonda Hart's daughter, Kimberly Vaughan, 14, was among 10 killed in the May 2018 shooting at Santa Fe High School in Texas.
Hart is one of the plaintiffs in a civil lawsuit against alleged shooter Dimitrios Pagourtzis, his parents, and online ammunition store Lucky Gunner. (Pagourtzis' trial has been delayed as he undergoes further mental health evaluation).
A new filing in the lawsuit reveals that just two weeks after the shooting at Marjory Stoneman Douglas High School in Parkland, Pagourtzis purchased ammunition online from Lucky Gunner using a prepaid American Express gift card, despite being underage. FedEx then delivered the ammunition and did not require a signature.
"He found every single loophole that he could and just exploited everything," Hart told BuzzFeed News. "It's so crazy."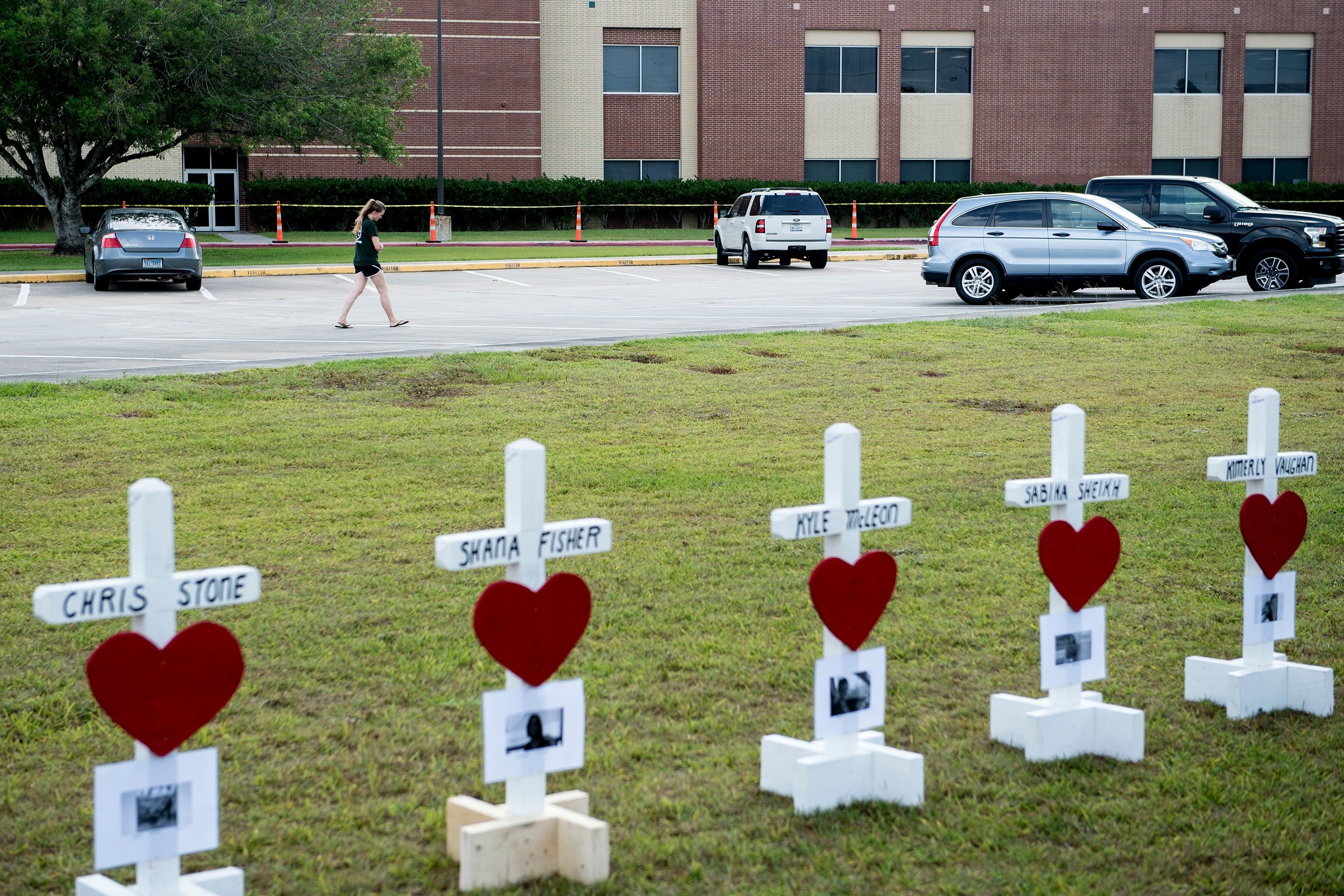 A memorial for the victims of the Santa Fe High School shooting.
The suspected shooter ordered 50 rounds of handgun ammunition and 105 rounds of shotgun ammunition March 2, 2018. At the time, Pagourtzis was only 17 years old.
Less than two weeks later, on March 13, he ordered 35 more rounds of shotgun ammunition from Lucky Gunner.
According to the lawsuit, he did not have to show ID or verify his age on the Lucky Gunner site, despite it being a federal offense for people under 18 to purchase handgun ammunition.
He also used a prepaid American Express gift card to complete the purchase, using his own name and address.
"Why wasn't there an age verification for ammunition?" asked Hart.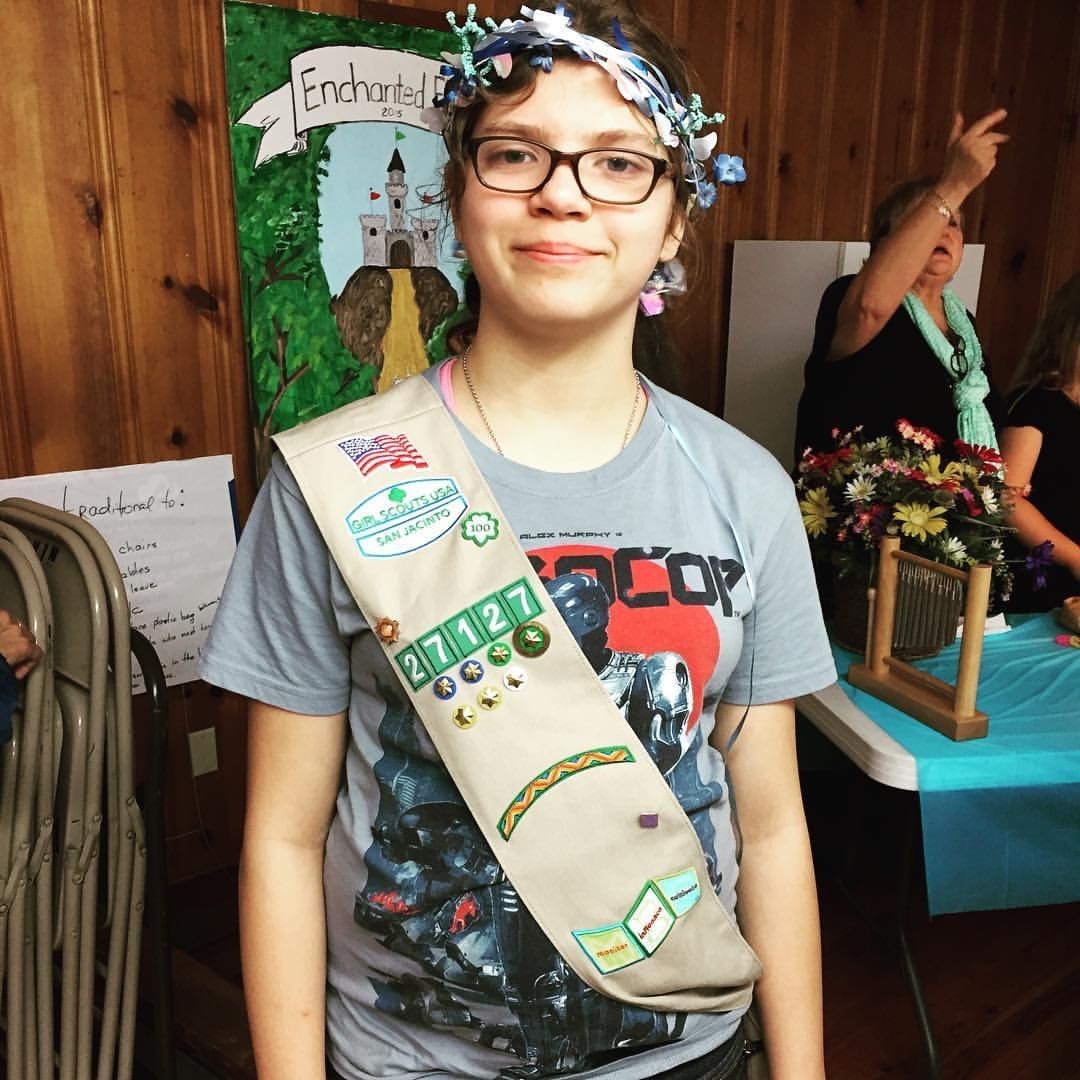 Kimberly Vaughan was working towards earning her Gold Award, the highest ranking in Girl Scouts, when she was shot and killed at school.
Federal law does not require ammunition sellers to verify if a buyer is of legal age to purchase ammunition.
In a statement, a spokesperson for Lucky Gunner said, "Contrary to the claims, our company complied with all laws in making the subject sale; the suspect committed many crimes to include deliberately misrepresenting himself."
The suspect had marked a box on the website stating that he was over 21.
Less than two months later, he allegedly walked into an art class at school and opened fire using his father's guns and the ammunition purchased from Lucky Gunner. Eight students and two teachers were killed.
"This mass shooting was enabled by the illegal and negligent actions of the Lucky Gunner defendants," reads the lawsuit filing filed last week in Galveston County Court, "who conspired to profit from and aid the sale of ammunition to juveniles, who are legally prohibited from purchasing or possessing handgun ammunition, by establishing and maintaining a web store platform designed to avoid actually verifying the single most important characteristic of an ammunition customer under federal law — the customer's age."
The ammunition order was sent by Red Stag Fulfillment and delivered by FedEx.
Lucky Gunner and Red Stag are mentioned in the lawsuit, but Hart also thinks FedEx and American Express should explain why a juvenile could use their services to purchase ammunition.
"FedEx shipped the ammo to a guy's house, without a signature. Why doesn't FedEx have a policy that we have to verify signatures and ages for deliveries of ammunition?" asked Hart.
FedEx did not respond to a request for comment.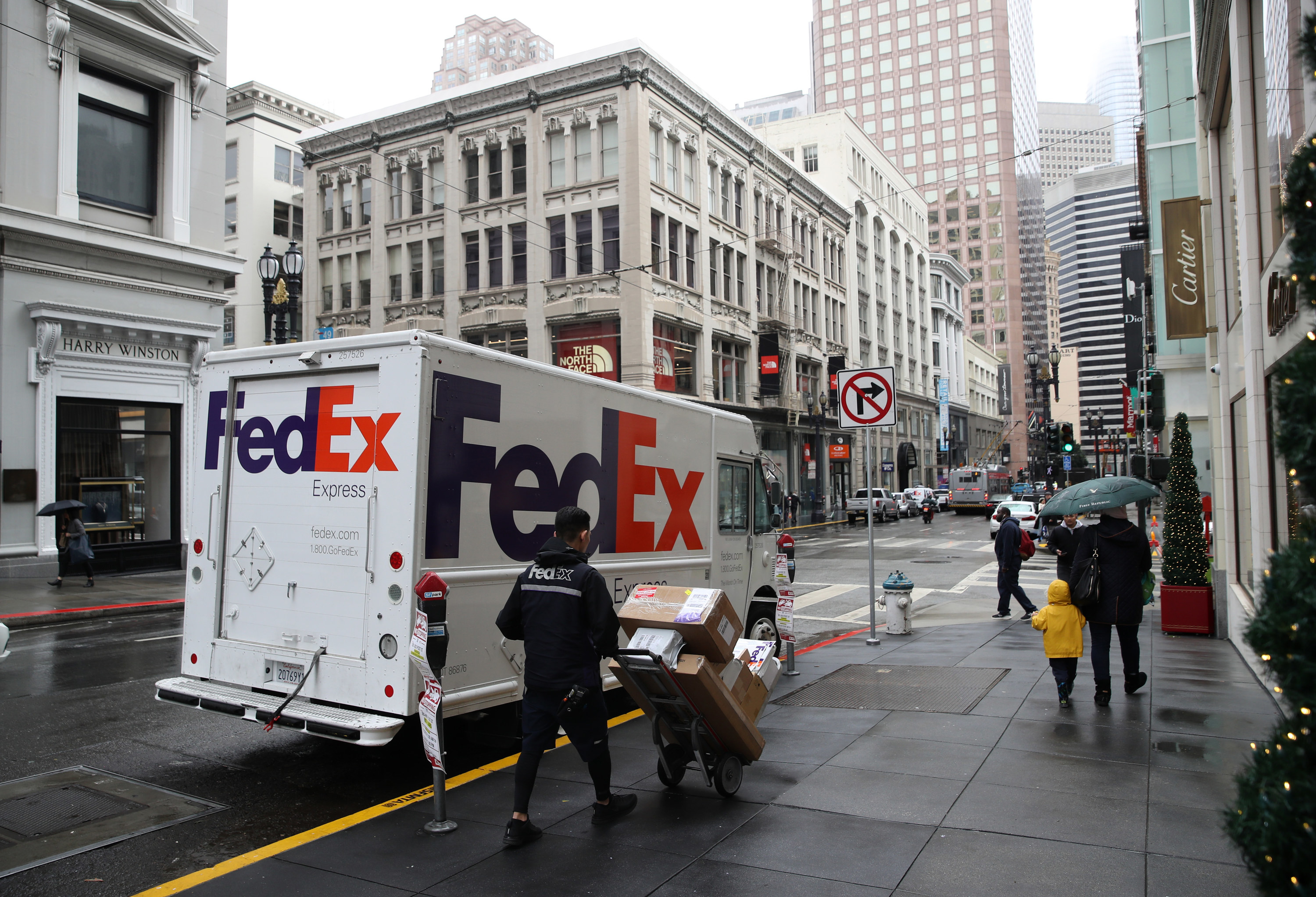 A FedEx employee sorts boxes on the sidewalk in New York City.
Hart also thinks gift cards such as those used from American Express should not be able to be used to purchase ammunition.
"Why can you buy so much ammunition online with a burner credit card?" she said. "Why didn't that trigger a red flag?"
American Express also did not respond to a request for comment for this story.
"Your policies are bad," said Hart, addressing the companies involved. "Your profit seems more important than human lives."
This is not the first time that ammunition from Lucky Gunner has been used in a mass shooting. In 2012, a 24-year-old mentally unstable man purchased 4,000 rounds of ammunition from the site. He then went into a movie theater in Aurora, Colorado, in July of that year and shot and killed 12 people.
"The same companies from eight years ago are still doing the same thing," Sandy Phillips, whose daughter Jessi died in the Aurora shooting, told BuzzFeed News.
Since her daughter's death, Phillips and husband Lonnie have fought to help survivors' families, including filing a lawsuit against Lucky Gunner.
"When [Hart] called me and told me [Pagourtzis] had bought the ammo from the same online seller I was just like, We tried to warn society and they just don't listen, and now her daughter is dead," said Phillips. "It's beyond upsetting."
The Phillips lost their lawsuit in 2015, and a judge ordered them to pay $203,000 in costs to Lucky Gunner. The couple had to declare bankruptcy to avoid selling their home.
They warned other survivor families looking to file lawsuits to ensure that they have financial indemnity in the suits so they won't be personally responsible.
"It's becoming more and more the case where the survivor ends up paying the price, both emotionally and financially," said Phillips.
Santa Fe Shooting
Her Daughter Was Killed In The Santa Fe School Shooting. Now She Feels Like The Outcast.

Amber Jamieson

·

Aug. 19, 2018
These Are The Victims Of The Texas High School Shooting

Jim Dalrymple II

·

May 19, 2018
Amber Jamieson is a reporter for BuzzFeed News and is based in New York.

Contact Amber Jamieson at amber.jamieson@buzzfeed.com.

Got a confidential tip? Submit it here.
Source: Read Full Article