Is the Dixie Chicks' New Single 'Gaslighter' About Natalie Maines and Adrian Pasdar's Divorce?
03/05/2020
The Dixie Chicks released the new single "Gaslighter" on March 4. It will be the title track of their upcoming album also titled Gaslighter. This is the first new song the country band has released since 2006. Taking the Long Way followed their 2002 controversy after lead singer Natalie Maines made anti-George W. Bush comments at a concert. The 2006 album still opened at #1 on the Billboard charts and won Grammys, but the band took a break after that.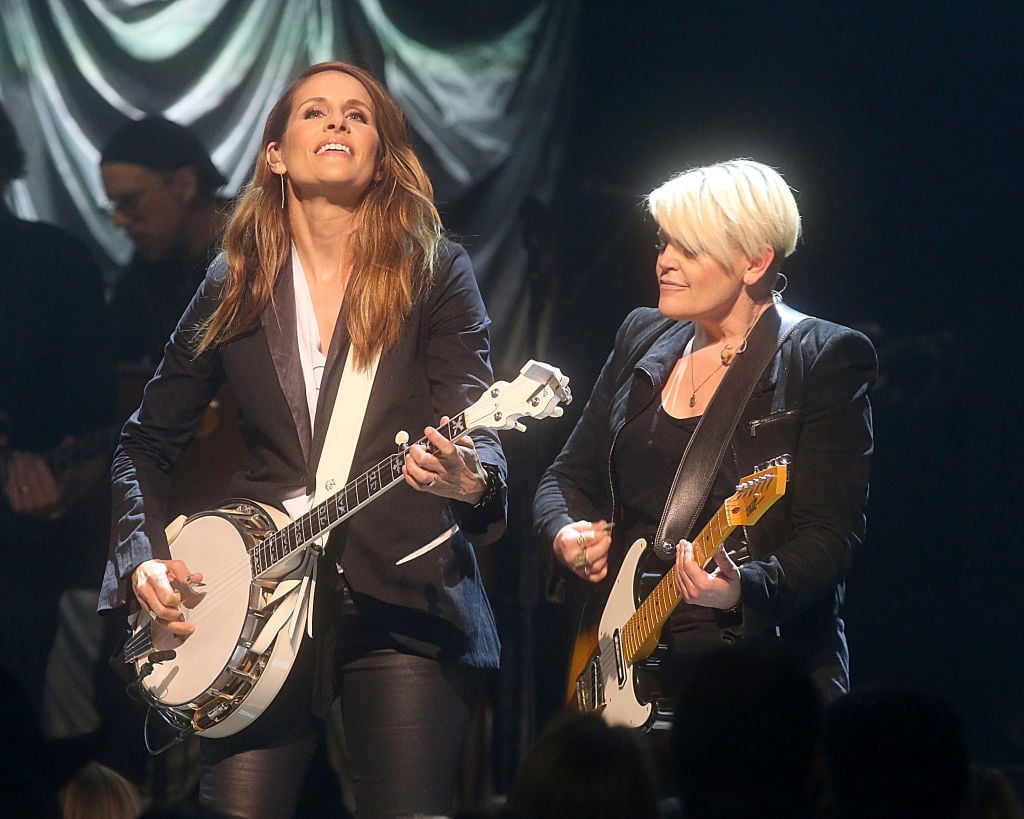 Maines recorded some solo music and singers Martie Maguire and Emily Stryer formed the duo The Court Yard Hounds. They began performing again as The Dixie Chicks in 2016. Then Maines and her husband Adrian Pasdar filed for divorce. Details of their separation remain scant, but the lyrics to "Gaslighter" sure do sound pointed. The Gaslighter album is due May 1, 2020.
The Dixie Chicks sing 'Gaslighter'
"Gaslighter" opens up with the chorus that will reprise throughout the song. "Gaslighter, denier, doing anything to get your ass farther," Dixie Chicks lead vocalist Maines sings. "Gaslighter, big timer, repeating all of the mistakes of your father."
The term gaslighting comes from the classic movie Gaslight in which a manipulative husband tries to convince his wife she's been forgetting things, misplacing items and hearing things. Today, the term has often been applied to abusive men who try to invalidate womens' experiences.
Natalie Maines calls out Hollywood in 'Gaslighter'
Pasdar is an actor. Perhaps best known as Nathan Petrelli on NBC's Heroes, Pasdar also starred in the cult classic Near Dark and another superhero show Marvel's Agents of S.H.I.E.L.D. Surely there are lots of disreputable Hollywood types, but it might not be a coincidence that the first verse of the Dixie Chicks' "Gaslighter" goes like this.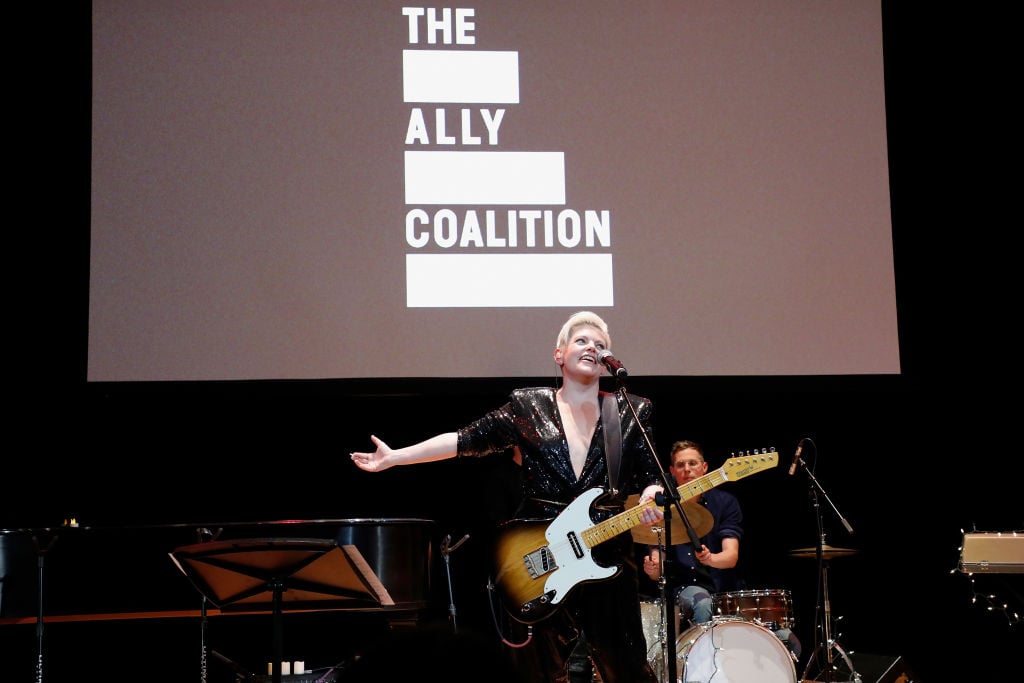 "We moved to California and we followed your dreams," Maines sings. "I believed in the promises you made to me. Swore that night 'til death do us part but you lie lie lie lie lied. Hollywood welcomed you with open doors. No matter what they gave you, you still wanted more. Acting all above it when our friends divorced. What a lie lie lie lie lie."
The Dixie Chicks repeat the chorus with an added line, "Gaslighter, you broke me. You're sorry but where's my apology? Gaslighter, you liar."
Did Natalie Maines just call out Adrian Pasdar's spousal and child support demands?
In the divorce, Pasdar requested $16,427 per month in child support and $44,076 in spousal support. Maybe it's just a coincidence that the second verse of "Gaslighter" mentions the Dixie Chicks giving someone money.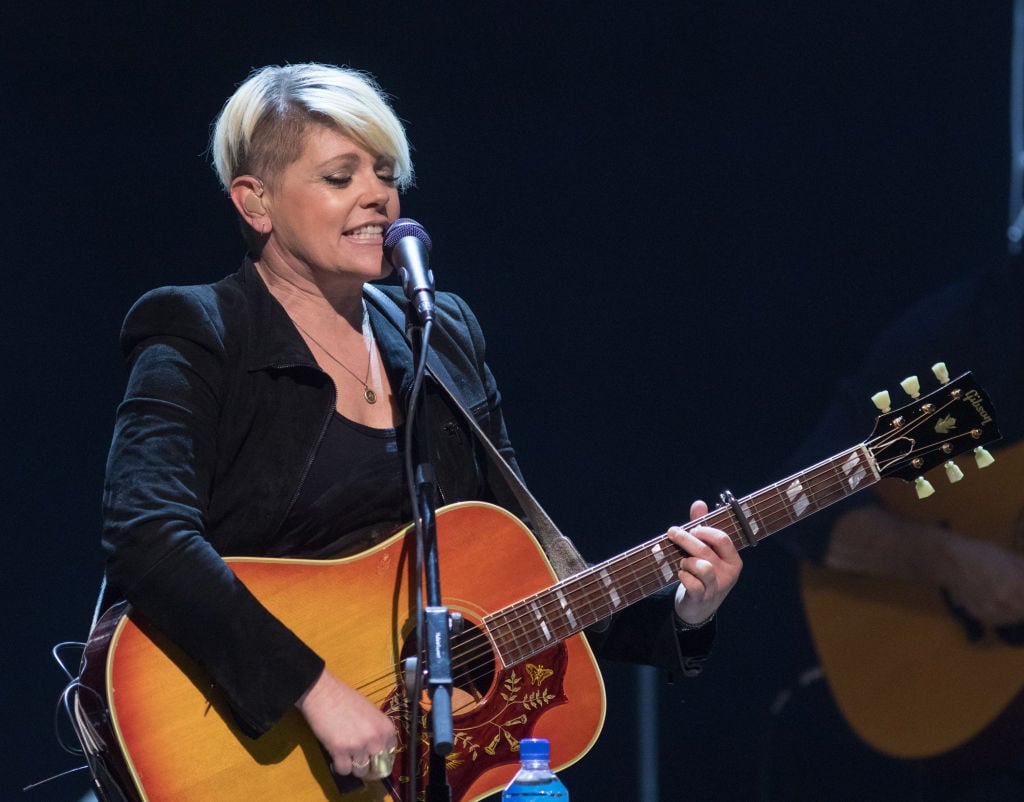 "You thought I wouldn't see it if you put it in my face," Maines sings. "Give you all my money, you gladly walk away. You think it's justifiable. I think it's pretty cruel and you know you lie best when you lie to you 'cause boy, you know exactly what you did on my boat and boy that's exactly why you ain't coming home. Save your tired stories for your new someone else because they're lie lie lie lie lies."
The Dixie Chicks have the last word in 'Gaslighter'
In the final bridge, the Dixie Chicks call out the gaslighter one last time.
"You tried to start a fight, just had to start a fight, couldn't take yourself on a road a little higher," Maines sings. "Had to burn it out, had to tear it down. Tried to say I'm crazy. Babe, you know I'm not crazy. That's you, gaslighting, you're a lie lie lie liar. Oh honey, gaslighting, you made your bed and then your bed caught fire."
One last line before the final chorus goes, "Gaslighter, I'm your mirror, standing right here until you can see how you broke me. Yeah, I'm broken. Still sorry and there's still no apology."
Source: Read Full Article