Jenna Ortega Edited Wednesday Scripts Without Telling Writers
03/08/2023
The actress called herself "almost unprofessional" with her changes on the Netflix Addams Family spinoff series
Jenna Ortega wasn't afraid to make big changes when it came to her titular character in Netflix's "Wednesday."
During an appearance on Dax Shepard's "Armchair Expert" podcast, the 20-year-old actress shared how the original script and direction for the streamer's second biggest English-language series of all time required her to put her foot down after they made "no sense" in terms of character perspective.
"When I read the entire series, I realized, 'Oh, this is for younger audiences,'" Ortega admitted. "When I first signed onto the show, I didn't have all the scripts. I thought it was going to be a lot darker. It wasn't… I didn't know what the tone was, or what the score would sound like."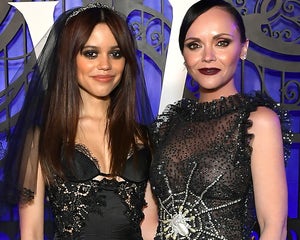 Why Jenna Ortega Didn't Ask Her Wednesday Co-Star Christina Ricci for Any Advice
The "Scream VI" star called her behavior "almost unprofessional" as she would change lines without consulting the writers responsible for the script. Ortega claimed Wednesday's original dialogue was far from the original "Addams Family" character's trademark morbid and deadpan personality traits.
"I don't think I've ever had to put my foot down more on a set in a way that I had to on 'Wednesday,'" she continued. "Everything that Wednesday does, everything I had to play, did not make sense for her character at all."
Ortega gave examples of plot points and lines she didn't feel worked for the titular character.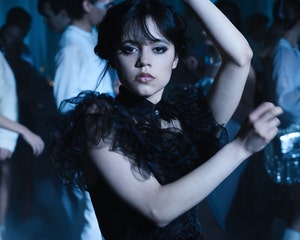 Netflix's 'Wednesday' Slammed After Jenna Ortega Reveals She Shot Dance Scene While Sick with COVID
"Her being in a love triangle? It made no sense," she explained. "There was a line about a dress she has to wear for a school dance and she says, 'Oh my god I love it. Ugh, I can't believe I said that. I literally hate myself.' I had to go, 'No.' There were times on that set where I even became almost unprofessional in a sense where I just started changing lines."
According to the "Scream VI" actress, there were times the script supervisor believed she was working with her given script until she sat down with writers and they questioned her edits.
"They'd be like, 'Wait, what happened to the scene?' And I'd have to go and explain why I couldn't go do certain things," Ortega continued.
"I grew very, very protective of her," she said, explaining she wanted to play a more three dimensional Wednesday. "You can't lead a story and have no emotional arc because then it's boring and nobody likes you. When you are little and say very morbid, offensive stuff, it's funny and endearing. But then you become a teenager and it's nasty and you know it. There's less of an excuse."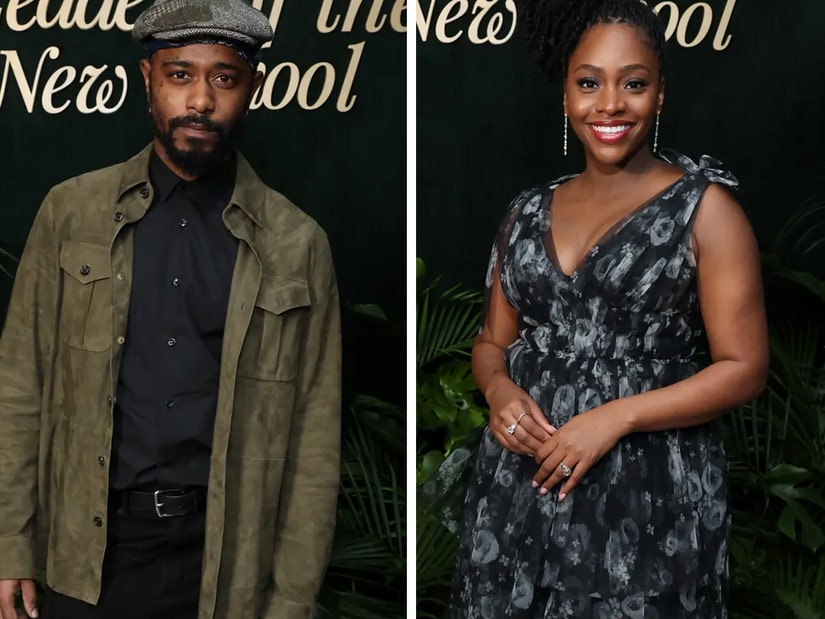 Source: Read Full Article