Jenny Han on the Representation Legacy of To All the Boys: "It's Emotional"
02/09/2021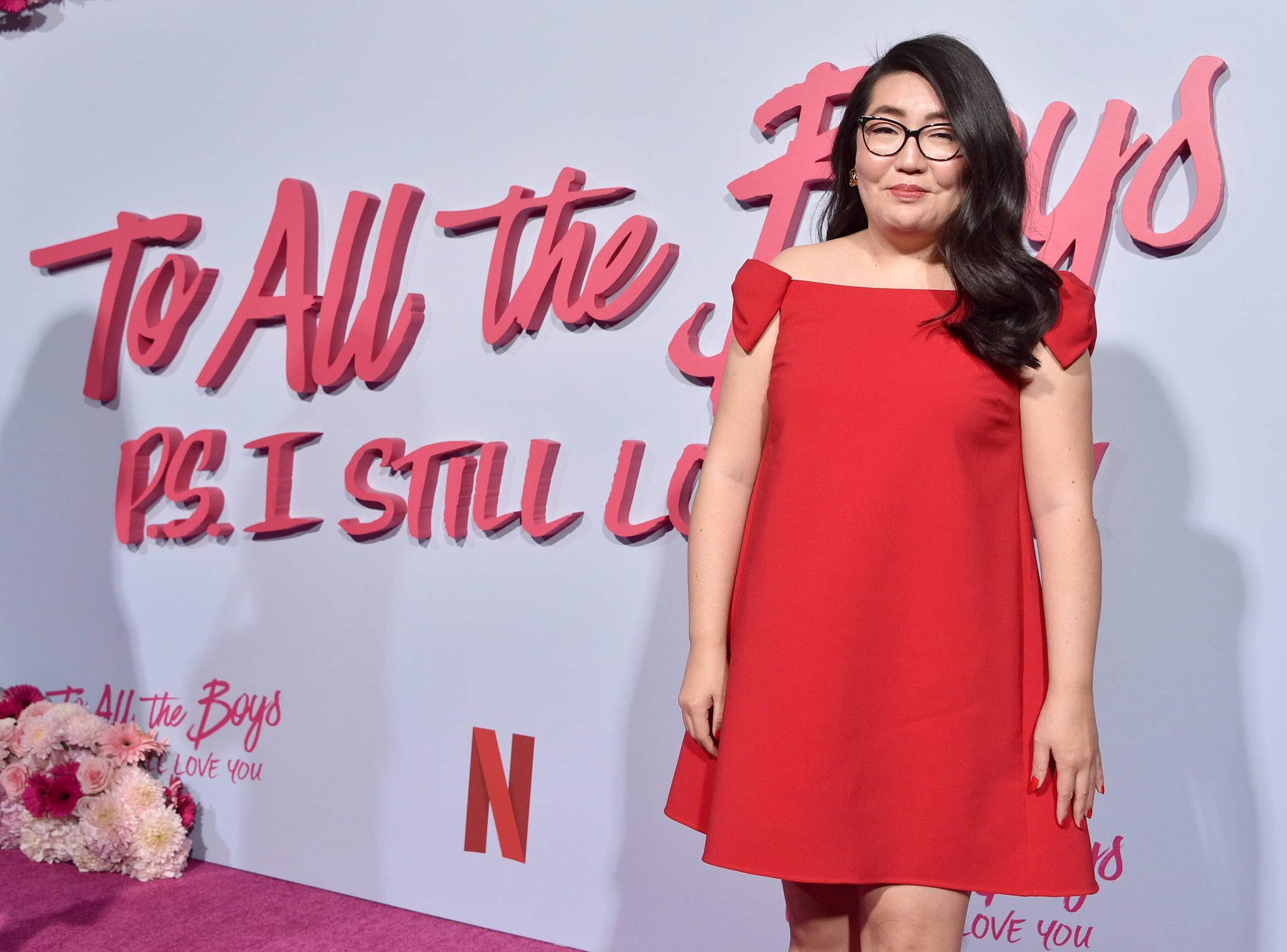 Image Source: Getty / Gregg DeGuire
Lara Jean and Peter's love story is officially coming to an end with Netflix's Always and Forever. The end of the To All the Boys franchise has been emotional for longtime fans, but it's been especially emotional for Jenny Han. The author penned the first book back in 2014, and what has followed since is a romantic comedy phenomenon.
When she originally sat down to write the book series, Han was inspired by other romantic novels. "I definitely was inspired by Little Women and the coziness of the March house and the sisters and how they really truly loved each other," she told POPSUGAR. "But mainly, I was thinking about Beth, in the way that no one really wants to see themselves as a Beth because she's the boring one who just plays the piano and stays at home, and then she dies. So I thought, well, for the Beths out there, what is their story? And if you're an introvert, if you're someone who likes to stay at home, what really moves you, and what makes you tick, and what's your inner life like?"
And from that came Lara Jean, the sweet but quirky middle Covey sister who has a passion for baking, vintage clothing, and of course, writing love letters. Han admits she sees a lot of herself in Lara Jean's character, with a mix of Kitty and Margot. "[Lara Jean and I] have a lot in common and she is very personal to me because we both like to write and bake, and we both love our sisters," she explained. "But Margot, I think is very much a big sister type, and I am that way. And then Kitty can be really . . . I don't know what the word is. Kitty is kind of her own thing, and she kind of just likes to do things her own way, and sometimes I'm like that too."
Since Lara Jean is so close to Han's heart, she was very invested in the casting for the film adaptation. In fact, she actually had Lana Condor in mind before the actress officially booked the role. "I'd even put her on my social media because I was wanting to pump her up a little bit, and for people to see her and be like, 'Oh, she could be a cute Lara Jean.'" As for the role of Peter, Han knew Noah Centineo was perfect for the role when she saw his chemistry read with Condor. "Everything clicked into place because I think the two of them just have amazing onscreen chemistry. You just really believe it, and they just really come alive on screen together."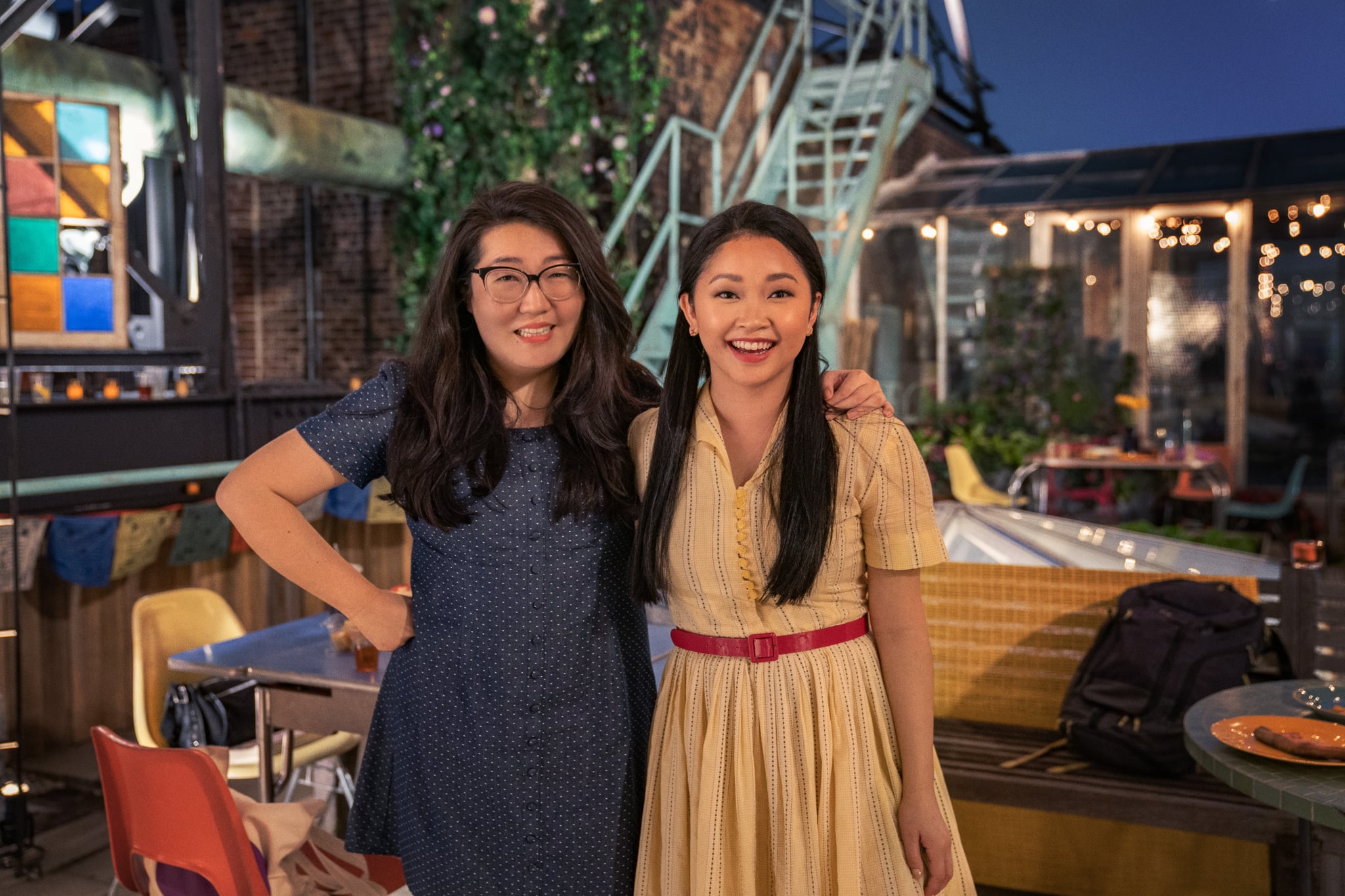 Image Source: Netflix
While Lara Jean and Peter's love story has captivated our hearts over the years, the films have also offered some much-needed representation in Hollywood, which is what Han considers one of the most rewarding parts of the franchise. "That's been, honestly, the best part of the whole thing," she said. "It makes it all worth it when people reach out and they say they feel really represented by Lara Jean. It's emotional."
Han adds that she's already seeing the impact the franchise has made on made on other creators. "It's already happening," she said. "I've had friends of mine come up to me and say, 'We had a meeting in our pitch and people were bringing up To All the Boys.' I think it's a lot easier when you can point to something that's been successful, to say, 'We should make more of this.' So that is also really gratifying to think that this could be opening more doors for people. To me, that's always the goal, to have more options and a bigger, wider spectrum so that we're not pinning our hopes on one story being the story that could be this monolithic story that tells everybody's representation, because it's just not possible. It shouldn't be all down to one film to answer all those needs. What I would love to see more of is just the variety and the diversity of experience."
As Lara Jean and Peter's story comes to a close, Han hopes "people feel really satisfied" with the final film. "I hope people feel a sense of closure to Lara Jean's story, and I hope they feel happy with the time that they spent with her," she said. While she is closing the chapter on this story, she isn't officially closing the door on To All the Boys just yet. "I think there's so many fun characters in the To All the Boys universe, and so, who knows?" she said about possibly of revisiting the franchise down the road. "But for now, I'm very busy working on so many projects at once. It would just have to be the right thing that I felt really excited to do."
On the list of exciting new projects is the adaptation of her book trilogy The Summer I Turned Pretty, which was recently picked up for an Amazon series. While Han certainly has an affinity for book trilogies, she admitted that for her next book she'd love to do a standalone "just to be able to tell it all in one go." "Although I'm sure, because I'm known for writing trilogies, people will be like, 'Give us another one,'" she joked. "But I would like to try that. I have a couple of ideas, a couple of things I've been working on for many years. I think of it like the main thing I'm working on is my husband, and then the other thing is my little side piece that I'm really excited to go sneak off to."
Source: Read Full Article