Kate Middleton 'Doesn't Like' Negative Stories About Her and Meghan Markle And Is Hoping to Stop Them, Royal Source Claims
03/08/2020
Kate Middleton and Meghan Markle have been at the center of a supposed feud since Meghan joined the family back in 2018. However, none of the reports about the so-called feud have ever been confirmed. These days, Meghan is starting a brand new life halfway around the world with Prince Harry, and Kate has seemingly had enough of the negative stories about her and the Duchess of Sussex.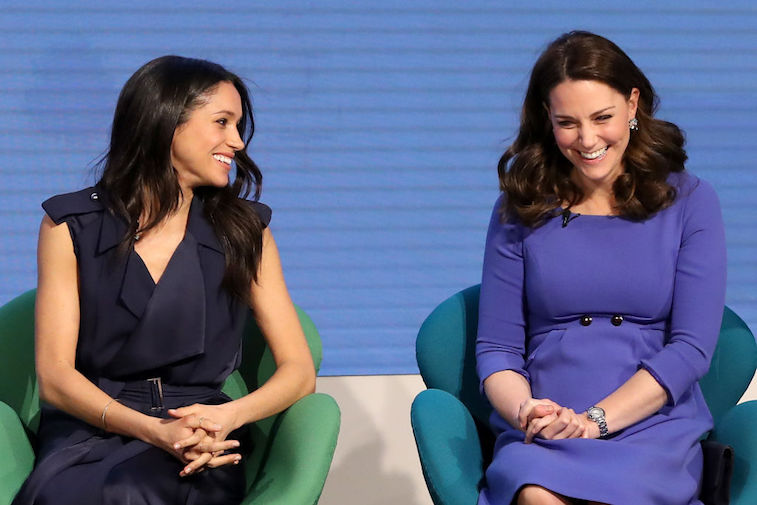 Kate and Meghan have reportedly been feuding for almost two years
Ever since Meghan married into the royal family, she's been atthe center of negative rumors. And as soon as she and Kate becamerelatives, the stories started. Tabloids shared reports that the two womendidn't get along.
There were rumors that Meghan had made Kate cry at Princess Charlotte's dress fitting and that Meghan was rude to Kate's staff. Interestingly, almost all of the negativity was reportedly coming from Meghan, which made the stories even harder to believe (since the press, as we know, has always adored Kate — the same can't be said for Meghan).
It's hard to know what's true and what's not within the royal family
The hardest thing about the royals is that they're not easy to understand. For years, royal sources and experts have been giving their best input into situations going on within the royal family. But for the most part, nothing is ever actually confirmed by any family members. That doesn't mean everything the tabloids reports is inaccurate, though — there were rumors of a rift between Prince Harry and Prince William and, sure enough, Harry admitted they were true.
As far as the rumors about Kate and Meghan go, it's nearly impossible to tell how well the women get along. They're always cordial at events, but that doesn't necessarily clarify where they stand.
Kate 'doesn't like' the negative stories and plans to welcome Meghan next time they meet
Royal sources have most recently reported that Kate "doesn't like" the negative stories about her and Meghan. This is believable, since neither woman seems to be ill-willed. According to Express, Kate plans to "embrace" Meghan when the two women meet for the Commonwealth Day celebration on March 9.
Kate reportedly wants the duchess' reunion to go "as smoothly as possible" to end the rift rumors once and for all. Regardless of whether Kate and Meghan are best friends, Kate has always been close with Harry, and her relationship with him likely still means a lot to her.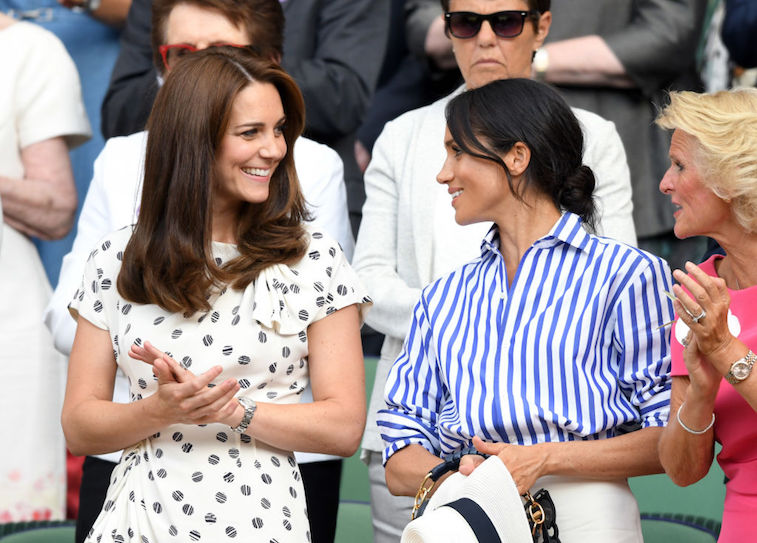 It's unclear whether the royals' relationship will improve or not after Meghan and Harry leave
Once Harry and Meghan officially depart for their new lives,things could either improve or get worse between the four most famous royals.Distance often makes the heart grow fonder, and, if there is drama between thefour of them, some separation could be just what they need to patch things up.
It's also possible that they could grow apart due to thedistance and never truly have a strong relationship. But Harry and William willalways be brothers, so Harry and Meghan will certainly keep visiting the royalsfor years to come.
Source: Read Full Article