LeBron James doubles down on push to fire Wizards broadcaster over shot call
01/07/2022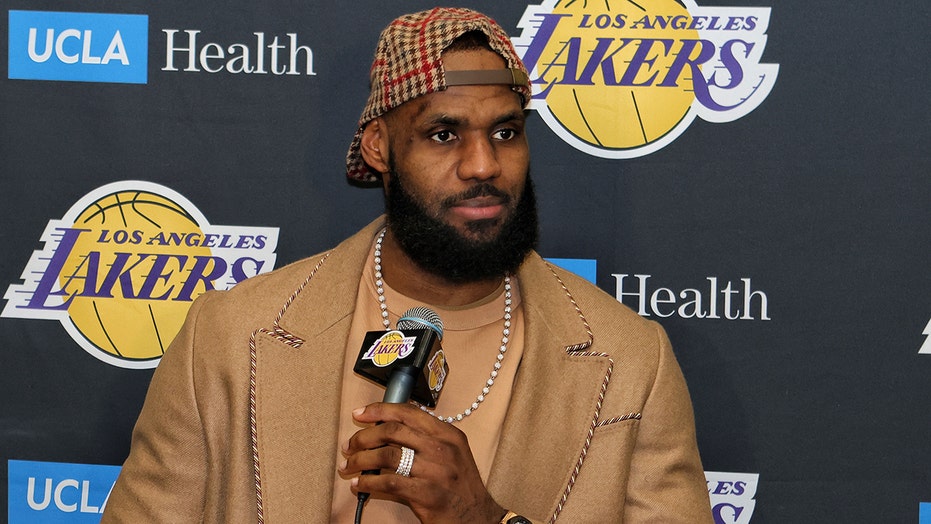 Fox News Flash top headlines for January 7
Fox News Flash top headlines are here. Check out what's clicking on Foxnews.com.
LeBron James pushed further on his call for a Washington Wizards broadcaster to be fired over his "trigger" comment when describing Houston Rockets guard Kevin Porter Jr.'s game-winning shot on Wednesday.
James called for Glenn Consor's job on Twitter a day after the broadcaster made the remark. Consor apologized, but for the Los Angeles Lakers superstar it wasn't enough, and he added there was no excuse for the remark given the amount of information announcers receive before tipoff.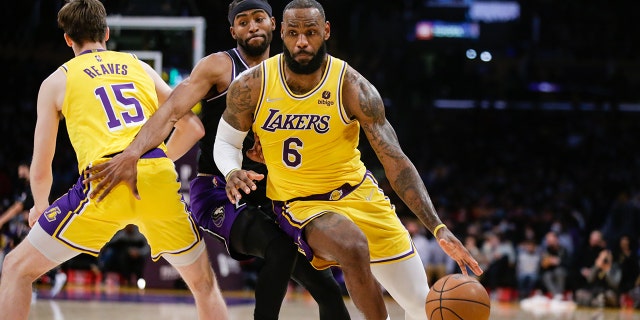 Los Angeles Lakers forward LeBron James (6) drives on the Sacramento Kings on Tuesday, Jan. 4, 2022 in Los Angeles, California.
(Jason Armond / Los Angeles Times via Getty Images)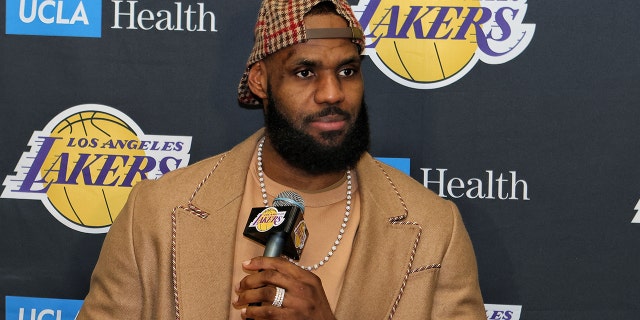 LeBron James of the Los Angeles Lakers talks to the press after the game against the Sacramento Kings on Jan. 4, 2022, at Staples Center in Los Angeles, California.
(Jim Poorten/NBAE via Getty Images)
After Porter hit the game-winner, Consor said: "What a well-designed play. You gotta give him credit. … Kevin Porter Jr., like his dad, pulled that trigger right at the right time."
Porter's father, Bryan Kevin Porter Sr., spent more than four years in prison when he pleaded guilty to first-degree manslaughter in the 1993 shooting death of a teenage girl, according to USA Today. In 2004, Porter's father was shot and killed after trying to help a woman who was being attacked at a bar.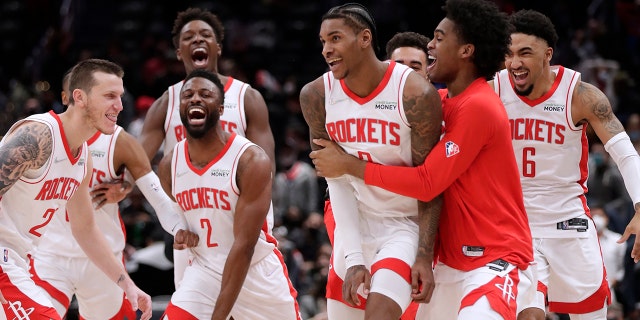 Houston Rockets Kevin Porter Jr., front second from right in front, celebrates with his teammates after making the game-winning 3-point shot in the team's NBA basketball game against the Washington Wizards, Wednesday, Jan. 5, 2022, in Washington.
(AP Photo/Luis M. Alvarez)
James hit Consor with a disparaging tweet the morning after the shot.
"Oh he thought this was cool huh!!?? Nah we ain't going for this! Sorry but this ain't going to fly! How insensitive can you be to say something like this. Beat it man! I pray for you but there's no place in our beautiful game for you!" he wrote.
Consor apologized in a tweet, saying he thought the Rockets player was the son of former Washington Bullets player Kevin Porter, who was with the organization for six seasons.
"Please allow me to take this opportunity to sincerely apologize to Kevin Porter Jr., his family and the Rockets organization for the comments I made during last night's game," Consor said.
"I mistakenly thought that Kevin was the son of former Washington player Kevin Porter and was unaware that the words I chose to describe his game-winning shot would be in any way hurtful or insensitive. I have reached out to Kevin personally apologize and hope to be able to talk with him soon."
Source: Read Full Article