Mary J. Blige's Iconic Debut Album Was Inspired By a Job She Once Had
06/30/2021
Mary J. Blige has risen to become a queen of hip-hop and soul music over the past three decades. But before the Grammy-winning singer became a worldwide sensation, she struggled to support herself and her family and worked hard to eventually make her dreams come true.
Mary J. Blige's difficult upbringing
Mary J. Blige grew up primarily in the Schlobohm housing projects in Yonkers, New York. She witnessed abuse and addiction firsthand from an early age, and she had to grow up fast.
Blige reflected on growing up in the projects in her 2021 documentary Mary J. Blige's My Life. She admired her mother not just for her resilience but for her love of singing and dancing — so much so that Blige developed a love for singing herself. But she had to keep it a secret from those around her.
"It wasn't like I was running around telling everybody I was going to be a singer," she admitted. "I didn't dream big or think for a moment that it was like, 'OK, I'm going to be this big star,' because our environment didn't tell us that. Our environment told us that this was it."
"If I was ever dreaming, I didn't dream anymore, especially when we became teenagers," she continued. "It just got worse, so I said, 'I'm not going to let these people see me smiling too much. As a matter of fact, they're never going to see me smiling.' I never smiled when I was a teenager."
Mary J. Blige's debut album
In the late 1980s, Blige had a passion for music but no path forward to make it into her career. Instead, she worked different jobs, including as a 411 phone operator to give information to callers.
One day in 1988, Blige was at the Galleria Mall outside of New York City and recorded a cover of Anita Baker's classic ballad "Caught Up in the Rapture" in a recording booth. Her stepfather passed along the tape to a friend in the music industry, and practically overnight, she was signed to Uptown Records.
Her first album was released in 1992, aptly titled What's the 411? The album name references her past occupation and showed that she was the real deal.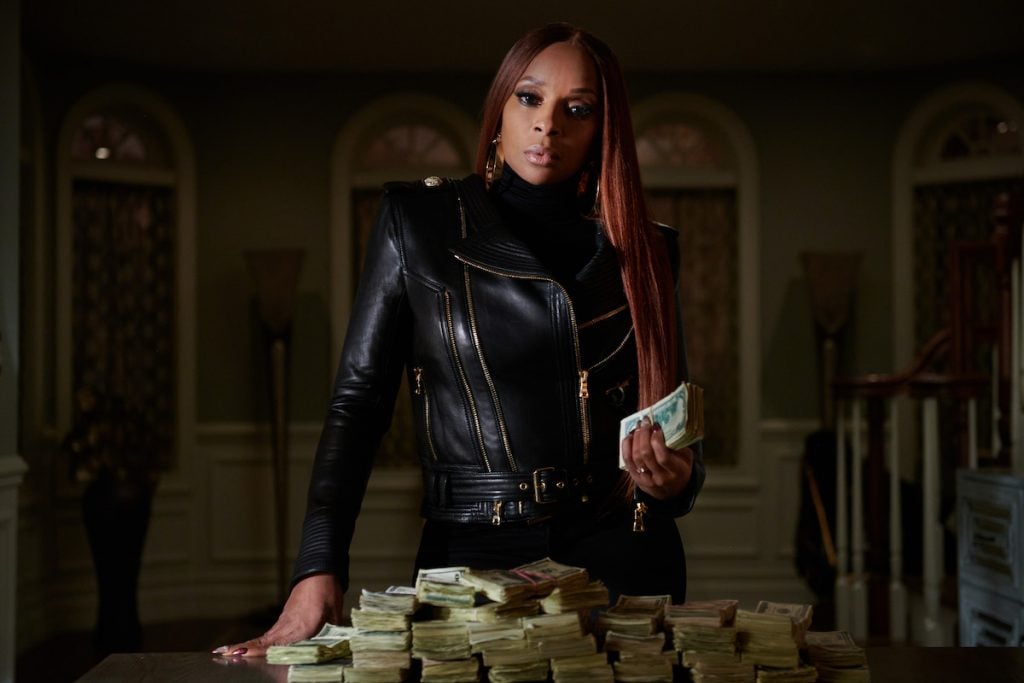 Mary J. Blige's career blew up
What's the 411? put the entire music industry on notice. Blige became R&B's newest it-girl with a sort of brutal honesty that women in hip-hop had never expressed before.
Her 1994 follow-up album, My Life, remains Blige's most iconic album. The LP explores deep themes of abuse, addiction, and much more — all things that Blige had dealt with in her youth as well as in her present, as she was in an abusive relationship with Jodeci singer K-Ci at the time.
Blige continued to conquer the entertainment industry in the following decades. In 2001, she performed at the Super Bowl halftime show alongside Aerosmith, Britney Spears, and *NSYNC. She's also made a name for herself as an actor with roles in popular shows such as Power Book II: Ghost and The Umbrella Academy. And if you aren't into her music, you can try some of her Sun Goddess brand of wine from northern Italy.
Source: Read Full Article