Miley Cyrus and Cody Simpson Just Made Their Love Permanent by Getting Matching Tattoos
03/05/2020
Miley Cyrus and Cody Simpson may have only been dating for five months, but they've since proven that their relationship is pretty solid.
From posting sultry photos of each other on Instagram to packing on the PDA whenever they're in public, it appears that these two have no intention of ending their romance anytime soon.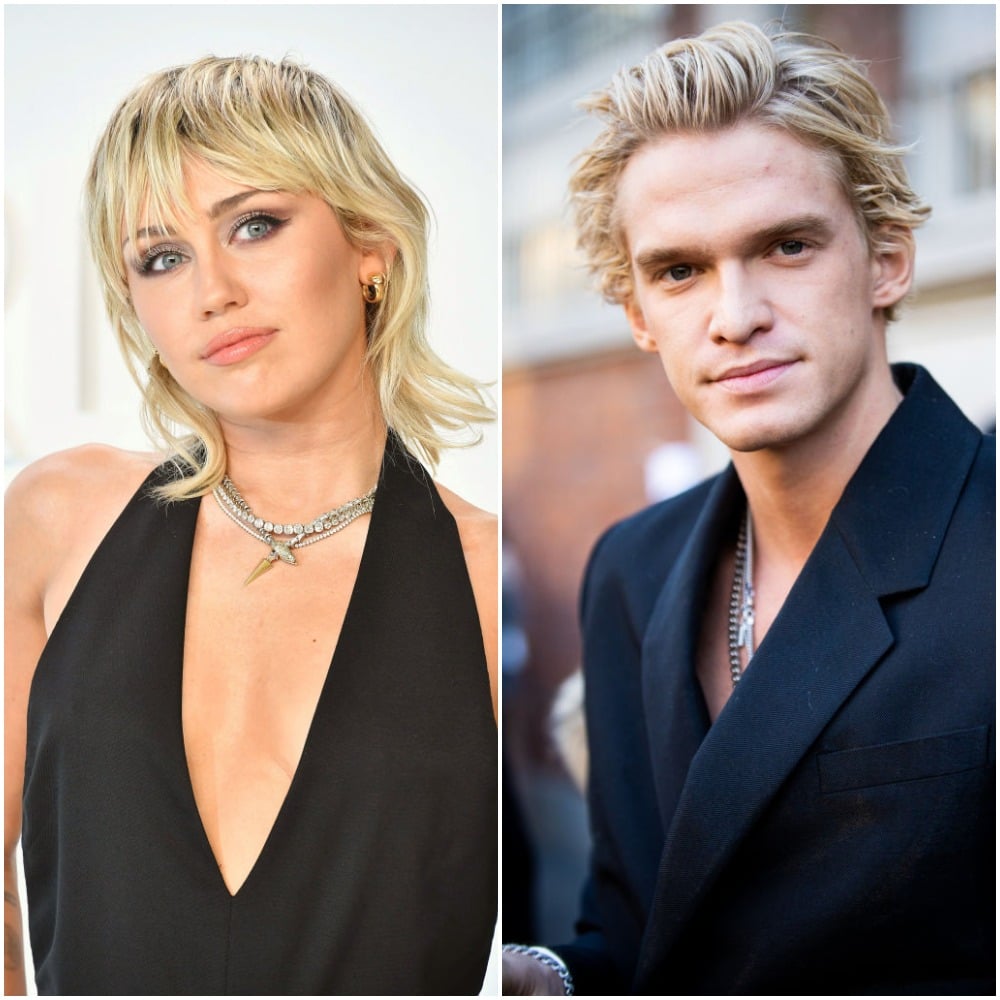 While their lingerie/shirtless photos on social media are enough to demonstrate their undeniable affection for each other, the couple now has new matching ink, which goes to show that their love is a lot deeper than most people thought.
The couple showcase their love for each other frequently
A little over a month after Cyrus' split from Liam Hemsworth made headlines, she began dating Simpson — and the pair's relationship seems to be getting stronger each day.
The duo was first romantically linked in early October 2018 after they were spotted kissing inside a Los Angeles grocery store.
After being seen on several dates around L.A., the pair became Instagram official after Simpson posted a snapshot of him planting a kiss on the "Slide Away" singer's head with the caption, "Pre swim breakfast courtesy of baby."
A few days later, he confirmed their romance while attending an event in Los Angeles, saying, "I'm very happy. We are very, very happy. … We just have a ball, yeah, and that's the most important part of a relationship, you know?"
After that, the couple's romance quickly progressed. From meeting each other's families to moving in together, it was evident that Cyrus and Simpson were in a serious relationship, despite some people thinking otherwise.
But from their PDA-heavy photos on Instagram, it's clear that the friends-turned-lovers' relationship is pretty strong, even though it's only been five months.
They just took their relationship to the next level
Since their relationship is so unique, it was only a matter of time before Cyrus and Simpson solidified their love permanently.
It turns out that the pair decided to take their relationship to the next level by getting some new ink together and now have matching couples tattoos.
Yes, you read it right — Cyrus and Simpson will now have permanent reminders of their relationship on their bodies.
The duo has added a teeny little trident on their left arms to their growing tattoo collections.
The ink was done by Los Angeles tattoo artist Nico Bassill, who shared the pair's permanant markings on his Instagram page.
While getting matching tattoos with your significant other after only a few months of dating doesn't sound like the best idea, it seems as though the singers are confident in their relationship.
As for why Cyrus and Simpson decided to get trident tattoos, the ink was likely a nod to the "On My Way to You" singer's soon-to-be-released poetry book, Prince Neptune.
Although it's still too early to tell if the couple sees a future together, it appears that they plan on keeping their relationship going for as long as they possibly can.
And let's hope they actually do because having a permanent reminder of an ex on your body just sounds it'd be a nightmare.
Source: Read Full Article