Paris Hilton Says She Took Quaaludes, Was 'Hammered' to Get Through Sex Tape in New Memoir
03/07/2023
"I felt weird and uncomfortable about it," the hotel heiress recalled in an excerpt from her upcoming book, "Paris: The Memoir."
Paris Hilton is opening up about her infamous 2003 sex tape.
In an excerpt from her upcoming book, "Paris: The Memoir," per The Times, the hotel heiress recalled alleged details behind the recording of the tape, claiming that she was pressured into making it in the first place.
Hilton wrote that she met the man — whom she referred to by his apparent "nickname "of "Scum" — in 1999 when she was only 18 years old. Although she didn't mention him by name, the TV personality dated Rick Salomon at the time, and filmed a sex tape with him.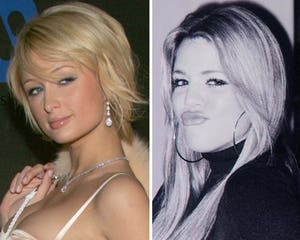 Paris Hilton Tried Sneaking Khloe Kardashian Into a Club as a Teenager
"We started dating, and I have to give credit where credit is due — it was all very thrilling and naught," Hilton, now 42, recalled. "A whole new brand of adrenaline. I was 18 and obsessed."
"I don't remember that much about the night he wanted to make a videotape while we made love," she continued. "He had often said it was something he did with other women, but I felt weird and uncomfortable about it. I always told him, 'I can't. It's too embarrassing.'"
The DJ claimed that Salomon "kept pushing" her to record a sex tape, and she "kept making excuses."
"I was tipsy and tired from a long night of partying. The lighting wasn't good. My hair and make-up were beyond," she wrote. "He told me I always looked gorgeous no matter what and that it shouldn't matter anyway, because this wasn't a performance. It was just for us. No one else would ever see it."
Hilton alleged that Salomon then gave her an ultimatum. "He told me if I wouldn't do it, he could easily find someone who would, and that was the worst thing I could think of — to be dumped by this grown man because I was a stupid kid who didn't know how to play grown-up games."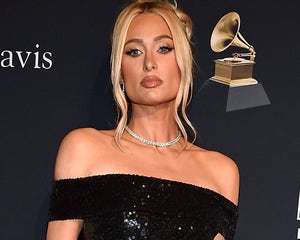 Paris Hilton Reveals She Was Drugged and Raped at 15: 'I Have Visions of Him on Top of Me'
The reality star noted that while people call her a "sex symbol," she "feared" and "hated the idea of sex," writing that she "avoided sex until it was absolutely unavoidable." Hilton added that although there was a "narrative" in the media about her "sleeping around," that was "not the truth at all!"
Noting that she "wasn't capable of the level of trust required" to record a sex tape, the entrepreneur wrote that she "had to drink myself silly," and turned to Quaaludes to "help" her get through it.
"But I did it. I have to own that. I knew what he wanted, and I went with it," she wrote. "I needed to prove something to him and to myself, so I got hammered, and I did it."
Hilton said years after the tape and her split from Salomon, she received a phone call from her manager, who told her "a 37-second video clip of [her] having sex was circulating on the internet." She said she reached out to her ex, and "begged" him not to leak the video. "'Please, please, please, don't do this,'" she wrote of her alleged conversation with her ex.
"He sounded distant and cool, saying it was too late, it was already out there," Hilton wrote.
"He said he had every right to sell something that belonged to him — something that had a lot of financial value."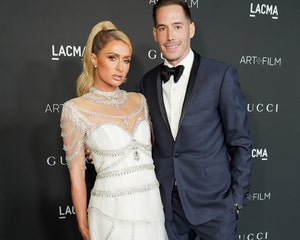 Paris Hilton Reveals Name of Her and Carter Reum's Baby Boy
"More value than my privacy, obviously. My dignity. My future," she added. "Shame, loss and stark terror swept over me."
The podcast host said she then calculated her next move, including having to tell the producers of "The Simple Life" the news as the show was about to premiere at the time.
"Worse than that, I'd have to tell my parents," she added. "I couldn't even wrap my head around it. At first, all I could do was cry. I felt like my life was over, and in many ways it was. Certainly, the career I had envisioned was no longer possible. Everything I wanted my brand to be, the trust and respect I was trying to rebuild with my parents, the sliver of self-worth I'd been able to recover — all that was instantly in ruins."
Read the full excerpt, here.
Following the release of Hilton and Salomon's sex tape in 2003, the latter sued the former for defamation, per multiple outlets at the time. Hilton then countersued Salomon, claiming the video was meant only for "personal use." The two settled their lawsuits out of court in 2004. Salomon and Red Light District Video reportedly paid Hilton over $400,000.
Various media outlets have reached out to Salomon's reps for comment regarding the new excerpt.
"Paris: The Memoir" will be released on March 14.

Source: Read Full Article