Prince Harry Once Gave Some Rare Insight Into Queen Elizabeth's Relationship With Prince Philip
03/07/2020
Prince Harry once offered a rare look into Queen Elizabeth's relationship with Prince Philip. Until recently, Harry has always enjoyed a close relationship with Her Majesty and was often considered one of her favorite grandchildren. That has slightly changed in light of his decision to leave the royal family, but a 2012 interview sheds some light on the inner workings of Queen Elizabeth's marriage.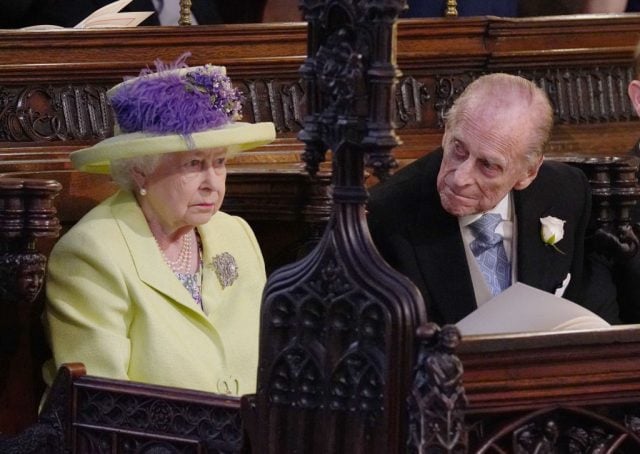 A look at The Queen and Prince Harry's relationship
Growing up, Harry maintained a close relationship with hisgrandmother. The bond they shared continued as Harry got older, though recentdevelopments have changed the dynamics of their relationship.
At the start of 2020, Prince Harry and his wife, Meghan Markle, announced their decision to step down as active members of the royal family. Starting on March 31, the pair will no longer use their royal titles and will spend most of their time in North America.
The announcement reportedly caught the rest of the royal familyoff guard, including Queen Elizabeth. Inside sources claim that Her Majesty wasnot happy about Megxit and she later prohibited Harry and Meghan, Duchess ofSussex, from using their royal titles.
Despite the drama, Prince Harry's connection to Queen Elizabeth offered him a behind-the-scenes look at her long-lasting marriage to Philip.
Inside Queen Elizabeth's marriage
Queen Elizabeth and Prince Philip first met she was a younggirl. Their relationship began slowly in the late 1930s and in 1947, the pairofficially tied the knot.
The couple did not waste any time having children. They had two kids under their belts — Prince Charles and Princess Anne — when King George VI passed away in 1952. King George's death immediately made Elizabeth the Queen of the United Kingdom.
Queen Elizabeth and Philip went on to have two more childrenover the years, including Prince Andrew and Prince Edward. They now have a slewof grandchildren and have always presented a united front in public.
This coming July, the couple will celebrate their 73rd wedding anniversary as Queen Elizabeth continues her streak as the longest-reigning monarch in British history. While the two have always been very supportive of each other on the public side of things, it sounds like their relationship is just as strong behind closed doors.
What did Prince Harry say about Prince Philip?
According to Express,Harry opened up about Queen Elizabeth's marriage when she was celebrating her60th anniversary with Philip in 2012.
Although Philip is well-known for his various blunders over theyears, he can be serious when he needs to be. He is also very supportive ofQueen Elizabeth and has been faithfully by her side for the past seven decades.
And as far as Prince Harry is concerned, there is no way QueenElizabeth would have survived all these years without Philip's help andsupport.
"Regardless of whether my grandfather seems to be doing hisown thing, sort of wandering off like a fish down the river, the fact that he'sthere – personally, I don't think she could do without him."
Prince Harry's comments came during a time when he was still very close to Queen Elizabeth. It was also long before he met Meghan and started a family of his own. Philip, of course, retired from his royal duties a few years ago and does not appear in public very often.
Queen Elizabeth opens up about her husband
Despite being married for over 72 years, Queen Elizabeth is still very fond of Philip. In an interview back in 2016, royal expert Katie Nicholl revealed that Her Majesty thinks of Philip as her "rock" and is grateful for his constant presence in her life.
"He is her rock. The words she uses are 'her constant strength and stay.' And he absolutely has been," Nicholl reported to The Sun.
Philip may be very supportive of Queen Elizabeth, but he also isnot afraid to tell her no from time-to-time. In fact, he may be one of the fewpeople in the world who has that kind of freedom with Her Majesty.
Nicholl added that the two are devoted to the monarchy but theyalso put their family above everything else. While Queen Elizabeth has areputation as being a somewhat distant parent, Nicholl assured fans that sheshares a very close connection to Charles.
Queen Elizabeth, of course, has not commented on the reports surrounding her relationship with Philip, who turns 99 years old this summer. But she has recently reunited with Prince Harry and Meghan Markle as they embark on their final engagements as senior royals.
Source: Read Full Article