Queen Elizabeth Requests Prince Harry and Meghan Markle Attend Commonwealth Day, But Not Prince Andrew
03/06/2020
Queen Elizabeth has requested that Prince Harry and Meghan Markle make an appearance at the upcoming Commonwealth Day service. The event will likely be the couple's last before their exit from the royal family becomes official at the end of the month. While fans are looking forward to seeing the Duke and Duchess of Sussex in action, Her Majesty did not invite Prince Andrew to the event.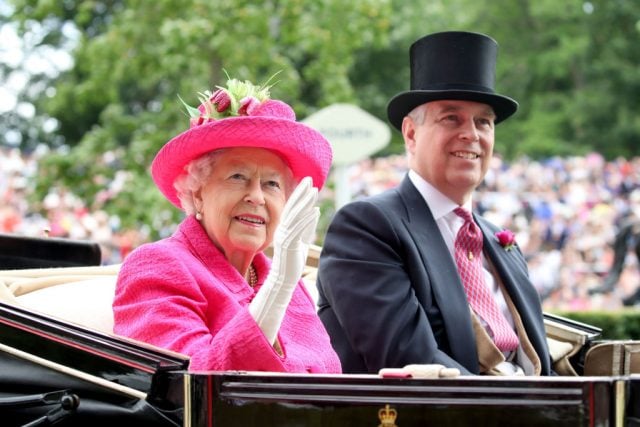 Queen Elizabeth requests Prince Harry and Meghan Markle return tothe UK
For the past few months, Harry and Meghan, Duchess of Sussex,have been laying low in their temporary home in Canada. The two have been busyworking behind the scenes, mainly to iron out an exit agreement with the restof the royals.
A few weeks ago, Queen Elizabeth released a statement confirming that the couple's departure will be official on March 31. After that, Harry and Meghan will continue their new lives in North America while working to become financially independent from the crown.
But before all of that happens, the two are scheduled to attend ahandful of events in the UK at the beginning of March. This includes beingpresent for the annual Commonwealth Day service, which his being held insideWestminster Abbey.
Queen Elizabeth reportedly requested their presence for the event. Other senior members of the royal family are also expected to make an appearance, including Prince Charles, Camilla Parker Bowles, Prince William, and Kate Middleton.
But there is one person missing from the exclusive guest list.
Queen Elizabeth allows Prince Andrew to skip the Commonwealth Day
According to HelloMagazine, Andrew has taken part in the Commonwealth Day service inthe past. Last year, for example, he showed up to the event with QueenElizabeth, arriving alongside her in the same car.
But this year, Prince Andrew was not invited to attend the event at all. Buckingham Palace has not issued a statement about why Andrew is skipping the event, though it likely has something to do with his recent decision to step down.
In 2019, Andrew faced backlash for his connections to the formerfinancier turned pedophile Jeffrey Epstein. One of Epstein's victims hasaccused Andrew of sleeping with her when she was underaged.
In an ill-fated attempt to clear his name, Andrew did aninterview last fall. The move backfired on the royals and led to Andrew'sresignation, but not has not appeared to damage his relationship with QueenElizabeth.
"I have asked Her Majesty if I may step back from publicduties for the foreseeable future, and she has given her permission. I continueto unequivocally regret my ill-judged association with Jeffrey Epstein. Hissuicide has left many unanswered questions, particularly for his victims, and Ideeply sympathize with everyone who has been affected and wants some form ofclosure," he stated.
Will Prince Andrew ever return to his royal duties?
In his official statement, Prince Andrew revealed that he is willing to cooperate with the authorities and help with their investigation as much as possible. Although he stepped away from the royal spotlight, Andrew is still expected to join the royals for major events.
This includes joining Queen Elizabeth and the rest of the royalfamily for engagements like Remembrance Sunday, Royal Ascot, and Trooping theColour. Andrew still holds many of his old military titles, so it makes sensethat he should take part in some of these events.
As time passes, it is possible that Andrew will slowly work hisway back and start doing engagements for his patronages. That said, he is stilldealing with the fallout from the sex scandal and might never recover from it.
Andrew may not have been invited to the upcoming Commonwealth Day service, but fans are looking forward to seeing Harry and Meghan return to action.
Queen Elizabeth reunites the royal family
In what is going to be one of their last public engagements on behalf of Queen Elizabeth and the royal family, Harry and Meghan are set to attend the Commonwealth Day service on March 9. A slew of royals will be at the event, but all eyes will be on Harry and Meghan's reunion with William and Kate, Duchess of Cambridge.
The Sussexes were at the event in 2019, and Meghan was actuallypregnant with her son, Archie Harrison, at the time. Sadly, Archie is notexpected to join Harry and Meghan during their stay.
Harry has already been in the U.K. for several weeks fulfilling a handful of events that were already on his schedule. This includes a stop in Scotland for a summit and recording a song with Jon Bon Jovi for his Invictus Games initiative.
Queen Elizabeth has not commented on the reports surrounding theupcoming service.
Source: Read Full Article