'RHOA': Nene Leakes Shades Co-Star, 'I Have a Crown, Kenya Moore Has a Tiara'
03/09/2020
It is no secret that Nene Leakes and Kenya Moore don't like each other on The Real Housewives of Atlanta. The Bravo stars have been at odds with each other all season long and they have not stopped feuding in the media. When Leakes appeared on Watch What Happens Live, she took the opportunity to throw shade at her co-star. There was one particular jab though that surely was meant to sting.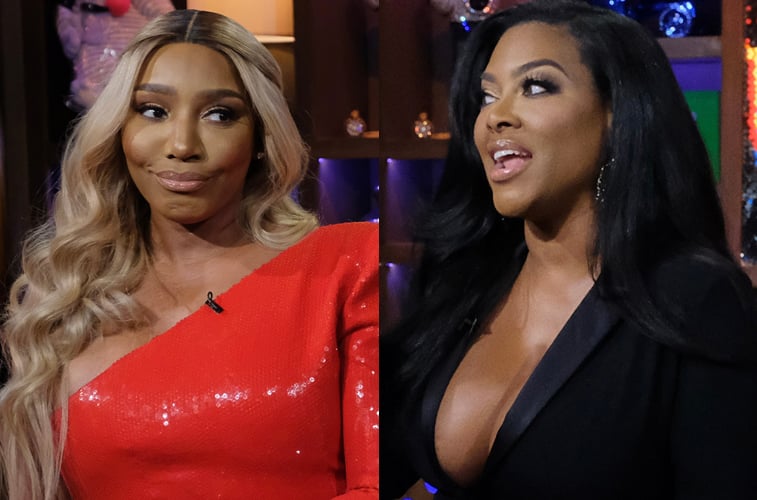 Kenya Moore thinks Nene Leakes is being phased out
Fans of RHOA know that both Leakes and Moore want to be perceived as the queens of the show. Moore hinted at this when she gave an interview saying that Leakes wanted to be the HBIC of the show. She then said she believed producers were phasing out the OG of the ATL.
"She tries so hard to tell people she's the HBIC," Moore said in an interview with Entertainment Tonight. "She's the this, she's the that. She's the originator. 'Oh, the real premiere just starts…' And in fact, her presence now is not impactful at all. She's missed out on at least four to five episodes this season, so that clearly means the network is sending you a message. You're not as important as you think you are."
Leakes denied that she was being cut out of episodes and that's just how she negotiated her contract.
Nene Leakes fires back
When it was Leakes to make the press rounds she started using the "queen" term in retaliation to Moore's previous remarks.
"I think that she would love for me to be gone, so she could be, in her mind, the head of the show, or the queen of the show, or the one that everyone is talking about," Leakes told Entertainment Tonight. "With me there, it's very difficult for her to have that kind of thing. So, I also think that, if I leave the show and Kenya stays on the show, she will be the demise of the show."
In a separate interview and discussing what she'll do at the season 12 reunion, Leakes said she was the queen.
"I'm going to be beat from head to toe while I do it, sitting there with a full face, wig, dress, high heels this tall, looking fabulous, and tearing the house down," Leakes told People. "I'm going to get these girls and do it very good and walk right on out and sleep just fine. Is my money in my account? Thank you. The queen is here, you can never wear the crown. They're all wearing tiaras."
Nene Leakes has a place in history
Love her or hate her, Leakes is an OG of RHOA and she paved the way for the rest of the girls. The Glee alum is an iconic Housewife that she is even featured at the Smithsonian National Museum of African American History & Culture.
On Bravo's late-night show, Andy Cohen references Leakes at the museum after receiving a text from Anderson Cooper who took a photo of the display. Leakes's photo is on display as being an example of Gestures of Dismissal for her shady looks.
"She's iconic honey, she's iconic. She's legendary," Leakes said with pride on WWHL. "I have a crown, Kenya has a tiara, two different things."
Leakes once again threw shade at Moore suggesting that she could never take her place as the queen.
The Real Housewives of Atlanta airs Sunday nights at 8 p.m. ET on Bravo.
Source: Read Full Article