Selena Gomez Says She's Over Instagram Amid Backlash, Then Deletes Message
11/03/2023
"I'm done. I do not support any of what's going on," the singer-actress wrote in the since-deleted message following backlash over her comments regarding her silence on the Israel-Hamas war.
It appears that Selena Gomez considered deleting her Instagram account after she received criticism over her comments regarding her silence on the Israel-Hamas war in the Middle East.
On Thursday, the singer-actress shared — and quickly removed — a message to her Instagram Stories, in which she said that she was going to take a social media hiatus and delete her account.
"I'm taking a break and deleting my Instagram. I'm done. I do not support any of what's going on," Gomez, 31, wrote, per screenshots shared on social media.
Shortly after, she reversed course and took down her Instagram Story post. Her Instagram remains active.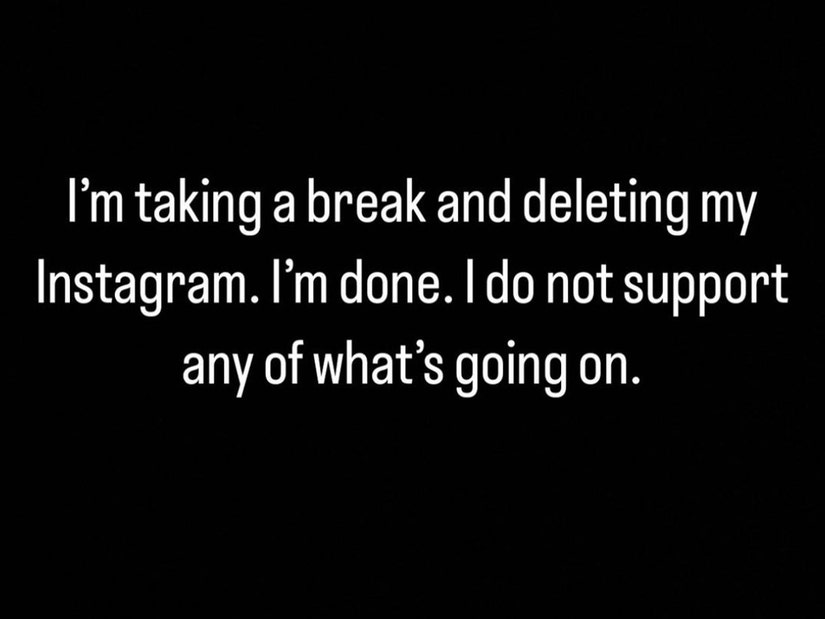 This came only a few days after the Only Murders in the Building took to her Instagram Stories to explain why she hadn't weighed in on the Israel-Hamas war, but her followers weren't at all satisfied with what she had to say. She also shared that she's been taking a break from social media.
According to Gomez, the break came about "because my heart breaks to see all of the horror, hate, violence and terror that's going on in the world."
"People being tortured and killed or any act of hate towards any one group is horrific," she continued. "We need to protect ALL people, especially children and stop the violence for good."
Perhaps anticipating the negative backlash that quickly ensued. "I'm sorry if my words will never be enough for everyone or a hashtag," Gomez wrote. "I just can't stand by innocent people getting hurt. That's what makes me sick."
Even though the "Calm Down" singer did condemn the violence and horrors happening in the Middle East, fans focused on her final words. Gomez concluded her message, "I wish I could change the world. But a post won't."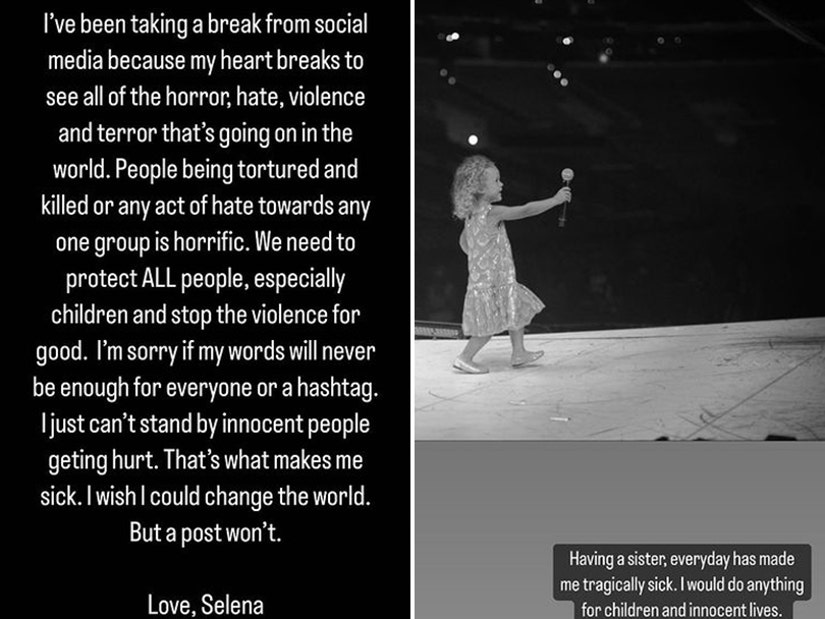 Currently sitting at 430 million followers as of this writing, fans on social media weren't buying that her voice is ineffective in the world. That's a pretty massive amplification, after all. Plus, as they noted, she's spoken out on other issues in the past like mental health, gender equality, and even the war in Ukraine.
Some took note of the fact that Gomez followed up her statement that a post can't change the world with another she captioned, "Having a sister, everyday has made me tragically sick. I would do anything for children and innocent lives."
At the same time, the Rare Beauty founder's original post did condemn the atrocities and violence happening and express a need to "protect ALL people." She also said, "I've been taking a break from social media," which could also be interpreted as meaning this post marked the end of said break.
Nevertheless, Gomez was met with criticism online, with the backlash becoming strong enough that her name became trending on X, formerly Twitter, on Monday.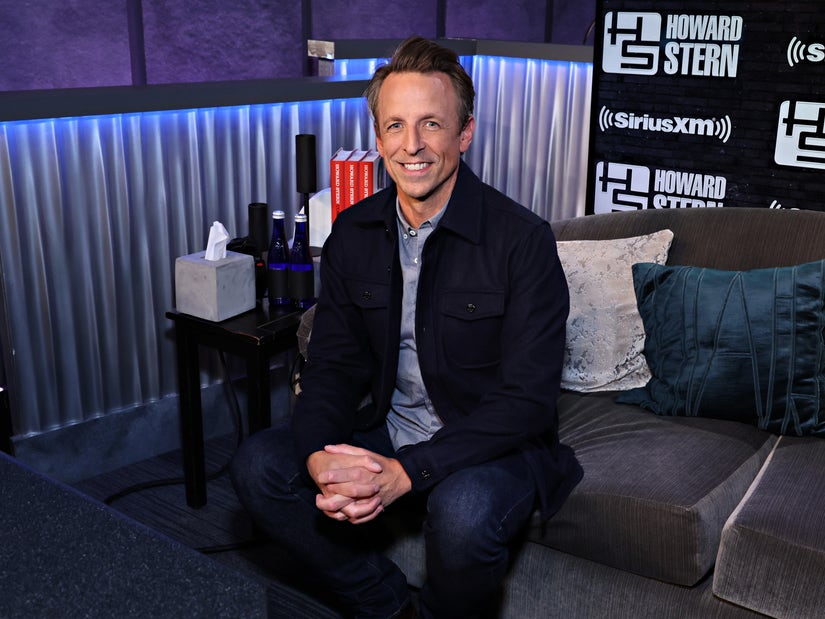 Source: Read Full Article