Sole Mates: Kevin Concepts and the Air Jordan 4
05/07/2022
After purchasing a pair of fresh Nike kicks, has the idea of ever flipping the shoebox into a lampshade ever sprung to your mind? It certainly has for Kevin Bui — also known as Kevin Concepts — who is a self-taught creative/maker based out of Portland, Oregon. For the Pacific Northwest native, sneakers have become an area of interest and avenue of expression, and along the way, it's led him to the cutting room floor. This affinity has afforded him the opportunity to put the world on notice as he has now amassed a sizable following for his unique upcycling methods of morphing sneakers and their various components into covetable and functional products.
When creating anything, curiosity and sustainability serve as his primary calling cards. If he stumbles across a beat-up sneaker from Goodwill, he doesn't mind dissecting it to explore all of its intricate panels, the cushioning technology and its material details, and conjuring up ways in which he can transform it into a piece that's whimsical and fashionably desirable. His projects have an expansive range. Thus far, he's produced paintings of his favorite Jordan silhouettes, wallets that are embellished with the iconic cement print, tissue boxes made from Nike Sportswear shoeboxes, customized Birkenstock Bostons with skeleton-inspired furnishings and even his own charging pad that makes use of the sole piece from an Air Force 1. And for more than innovation's sake, Bui feels responsible to shift the consumer purchasing paradigm by teaching us how we can be earth-conscious and repurpose our existing inventory, as well as inspire others to create.
For the next installment of Sole Mates, HYPEBEAST had the opportunity to catch up with the conceptual creative to talk about his deep-rooted love for the Air Jordan 4, his humble beginnings, the importance of curiosity and more.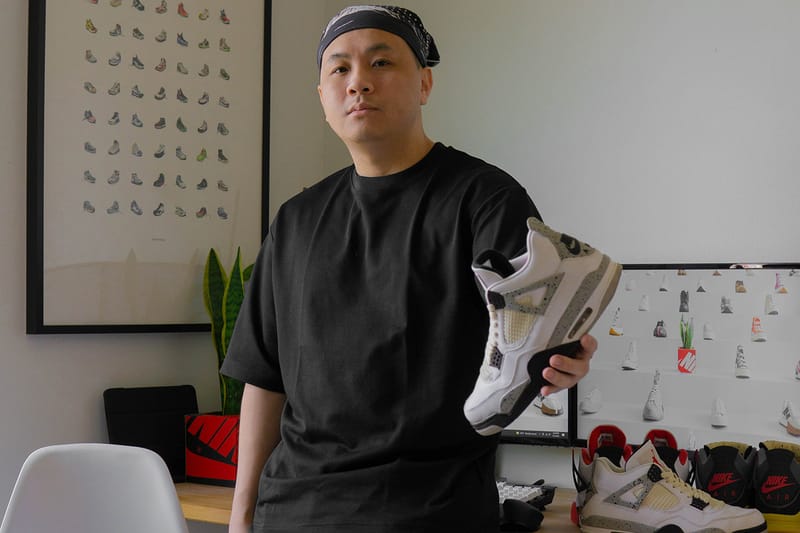 Kevin Concepts
HYPEBEAST: What got you into sneakers?
KC: It really all started for me in middle school when I was just browsing through the Internet and I came across pictures of the "Mars" Jordan 4s and the "Motorsport" Jordan 4s. I had never really seen anything like that shoe before and just thought they were so sick. From there I just kind of wanted to learn more about them and it lead me into the world of sneakers and finding other friends who were into sneakers.
Can you recall what the earliest pair of sneakers you laced up were?
I remember my mom taking me to the mall and the first pair she ever copped for me was the Nike Air Flight 89. I had to beg her to get them for me because they were around $80-$90 USD and at the time that was the most expensive shoe I had ever gotten and it was the perfect colorway for me. It was gray, teal, white and black which is basically my favorite color combo. Then funny enough, because I was only in middle school and I was growing so fast, they ended up being too small for me two months later and I had to just pass them off to a friend.
You decided to go with the Air Jordan 4 for your Sole Mates selection, what is it about this shoe that you love?
It's pretty much the sneaker that got me into shoes in the first place. Seeing the "Motorsport" and "Mars" 4 colorways for the first time was insane. I had never seen anything like that in terms of the shape, the mesh paneling and all of the color-blocking. I loved how the "Mars" pair had the face on the heel, it was just an awesome sneaker. And I really wanted a pair but I never could get it which is why the Air Flight 89 was like the next best thing. I believe they have the same outsole too.
I think what somewhat fueled my love for them even more was that I once tried to cop the "White Cement" pair in 2012 by lining up with high school friends for a local live raffle. Everyone that was with me won except me and I was so hurt because they were my grails. Then thankfully in 2016 Jordan Brand brought back the pair with the "Nike Air" heel branding and I've held onto them ever since.
Aside from the "White Cement" colorway, what are some of your other favorite colorways?
The UNDEFEATED x Air Jordan 4s are definitely a grail for me. Other ones that I love are Eminem's blue colorway, "Fire Red" 4s, and the "Lightning."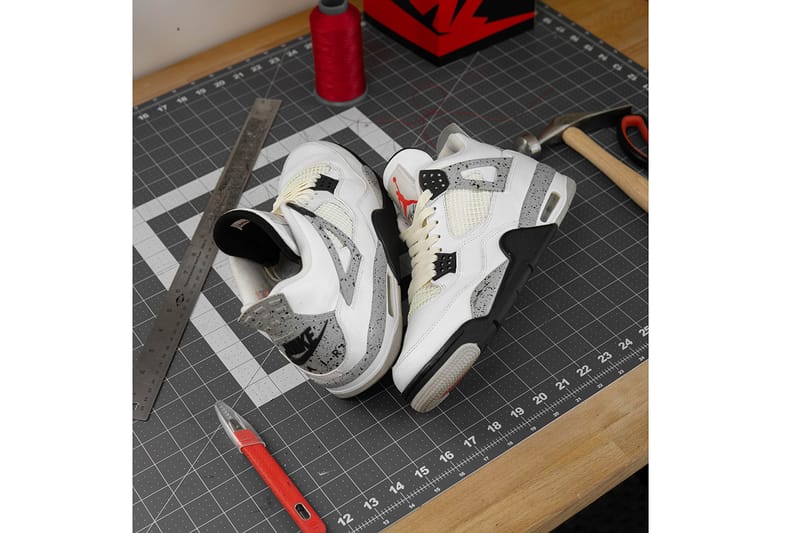 Kevin Concepts
I know that you were born and raised in Portland, Oregon, how would you describe the city's sneaker culture?
I'd say Portland is the center of the sneaker world because you have Nike and adidas' headquarters here, and even Under Armour has a facility out here. It really impacts the culture from my perspective, and I think just by being here you're exposed to someone that either works in the industry or is connected to someone in the industry.
Just the other day I was out hiking on a trail and a random girl riding her bike stopped and acknowledged a pair of Birkenstocks that I made. We talked for a little bit and she ended being an Under Armour employee.
There's not a ton of streetwear stores or boutiques out in Portland so how did you get access to sneakers growing up?
Yeah we definitely don't have as many places to shop out here in comparison to cities like LA or New York. Out here it's mainly Index, BAIT and we just got a The Darkside Initiative. Growing up I was definitely forced to shop in-store. Given that I wasn't generating much income back then, I would often end up just painting sneakers. If I couldn't acquire a shoe, I would do a painting of it and that would essentially be the next best thing. Early on I was painting shoes that I couldn't have such as the NERF x Nike KD 4s and the Air Foamposite One "Paranorman." Aside from that, I can recall my friend and I always hopping on buses to go around town and checking out our local Nike factory stores and just buying clearance two for $20 USD shirts because we couldn't afford the kicks and that was my extent of copying sneakers back then.
I used to work at a Nike outlet store too and definitely remember the joy of finding a pair of samples or an ACG jacket that was essentially 80% off and hiding them in the back. Let's switch gears here and talk about your creative journey. How did that all start for you?
So throughout high school I was doing paintings of sneakers, making coffee tables that looked like sneakers. I would then post them to our local Facebook sneakerhead group, and people started to really like it. So from there, I just painted sneakers and sold them to people in the community, and that was my first taste of being an artist and having the support of local sneakerheads.
"I think a lot of times people have ideas, but they don't act upon it, and that's a missed opportunity."
Was that the moment that you realized that you wanted to work in sneakers?
I'd say it definitely contributed to it. During my junior year of high school, one of my teachers connected me with a Jordan Brand footwear developer who showed me around campus about three or four times and they actually showed me how they created sneakers. I even met with Chris Paul's footwear designer and ever since then, it was my goal to land a job at Nike. After going through college I ended up working at the Nike community store, and after realizing that there was no more room for growth there, I basically up and quit and decided to try and continue to sell things online and build my portfolio.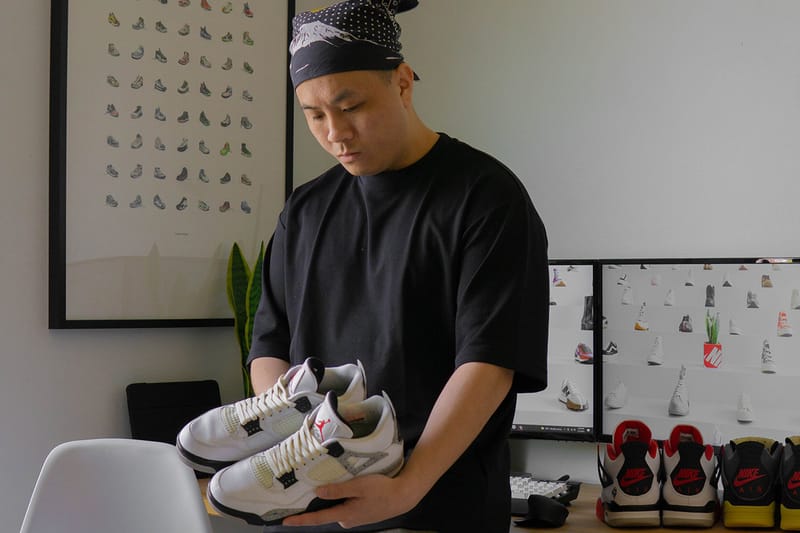 Kevin Concepts
Describe how starting that portfolio blossomed into your business today.
It wasn't too long after quitting Nike that the pandemic started, so from there I spent a lot of time at home just trying to pump out as many projects as I could. I knew that during COVID everyone was going to be spending time on their phones so I made it a priority to just make as many things as I could, and from there it blossomed into what it is today, and now I have the opportunity to inspire someone else to chase their dreams and believe in themselves, and I'm grateful for that.
You make everything from custom shoes to planters out of Nike boxes to wallets. How did you learn to make things in the first place?
Honestly, it was just by doing it. I think a lot of times people have ideas, but they don't act upon it, and that's a missed opportunity. But for me, if I want to do something, I'm going to do it. If I want to make a wallet, I'll go buy the leather and look up how to make a wallet on YouTube or on Reddit or Google. Pretty much everything that I've learned has been through online or through trial and error. I bought a new pair of Air Force 1s, took to the knife, took some scissors and I just started taking it apart and just learning all the pieces. And just from that I learned what to expect when I'm working on sneakers, where there's panels, where there's foam and all that. You can make anything that you want to if you have the curiosity and the determination to do it. People will tell me all the time that the things I'm doing are crazy and awesome but I know that they're not crazy special, it's just me being curious.
Would you say there was a turning point for your business that really garnered you more attention and customers?
During the pandemic for sure. I think the custom Nike Sock Darts that I made was a big turning point because they got re-posted by a few sneaker blogs so that I got super hyped for that and started to keep posting more projects. I think what I ultimately want people to know is that I'm so curious about making things in general and that my projects aren't really defined by one type of work.
Has your work ever opened any doors to working with brands on any major projects?
It's funny because it actually did happen with a local retailer and big brand. Everything from sample to the actual marketing went through, but the brand ended up shutting it down. It definitely sucked, but I was hyped that people were actually even interested in it.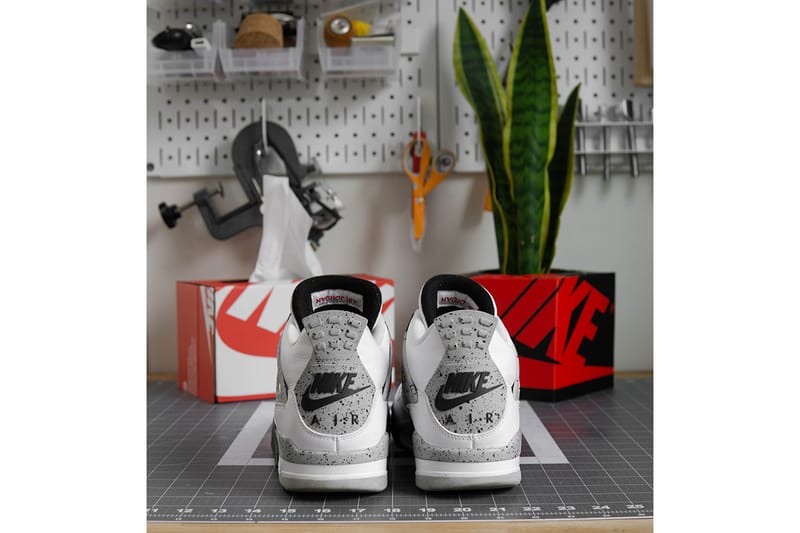 Kevin Concepts
It might seem very literal, but how did you come up with the name Kevin Concepts?
I realized that your name is extremely important when marketing yourself. You want to choose a name that piques people's interest when they stumble upon it so I wanted to have a name that included my name in it as well as what I do. Hopefully anyone that comes across my page understands that, and it also has a bit of inspiration from the artist Kevin Abstract from BROCKHAMPTON.
When I look at your page, I can definitely tell that you care about aesthetics, clean-cut videos and clear branding. Is this intentional and how did you find that language?
I'm super thankful to Ralph Romeo who was instrumental in helping me learn how to shoot and edit videos. Before I used to only post my finished products but now I can take people into my world and help them really see the process of how all of these projects come to life. They can see first-hand how I cut the leather, fold cardboard or whatever it is. I'm honestly still trying to figure out what Kevin Concepts really is by trying to evolve and try to even create original things from the ground up.
Do you have any goals in terms of where you want Kevin Concepts to go in the coming years?
I want to continue to inspire people to do whatever they want and to create. I personally just continue to plan making things whether it be sneaker-related or not. I'll eventually get into pottery and furniture making down the road.1 of 7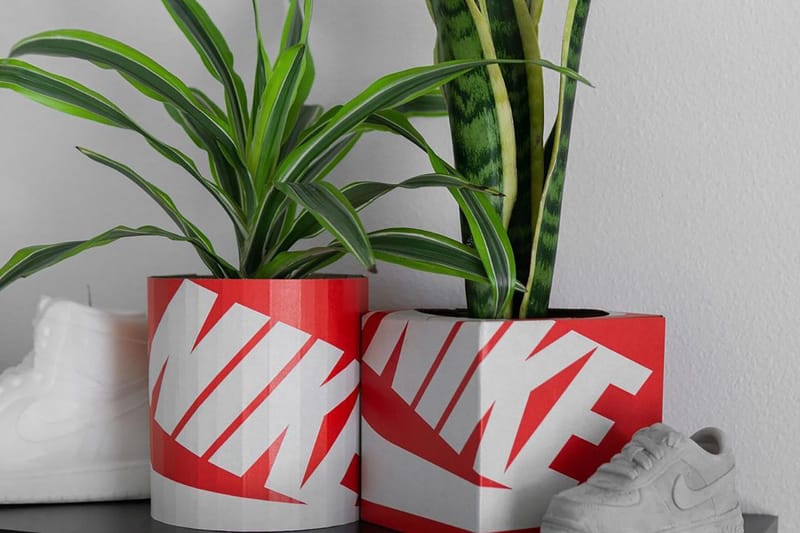 Kevin Concepts2 of 7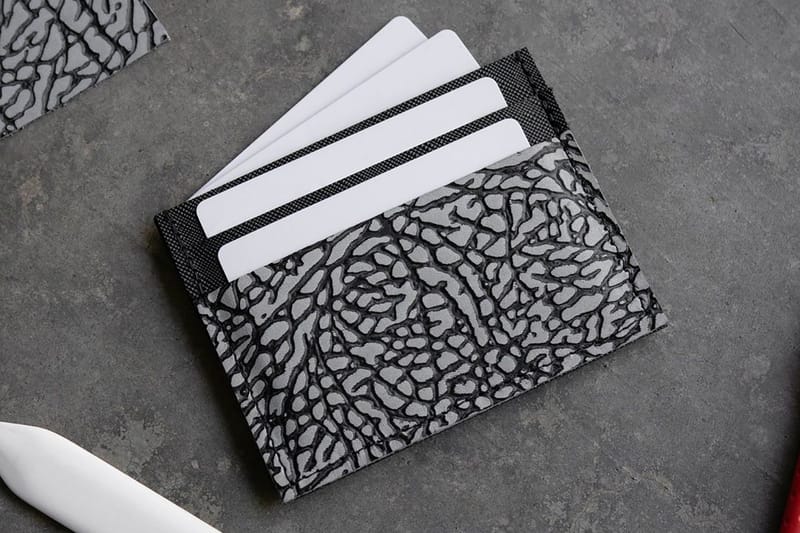 Kevin Concepts3 of 7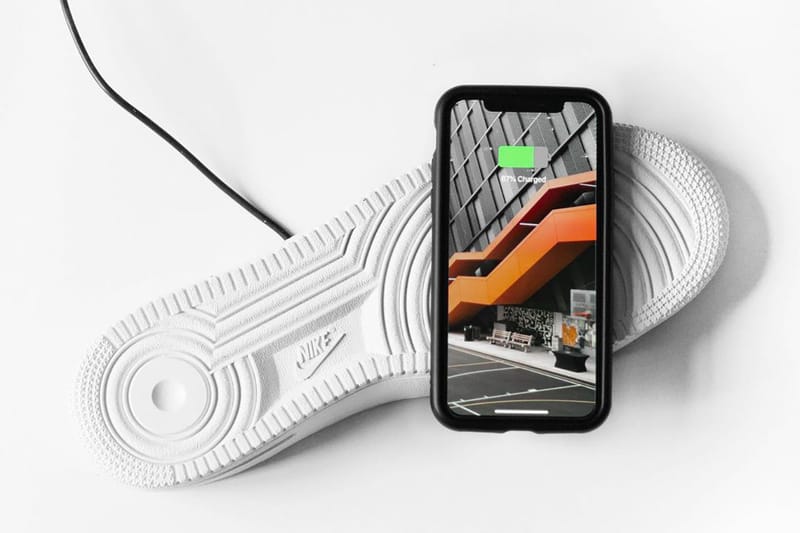 Kevin Concepts4 of 7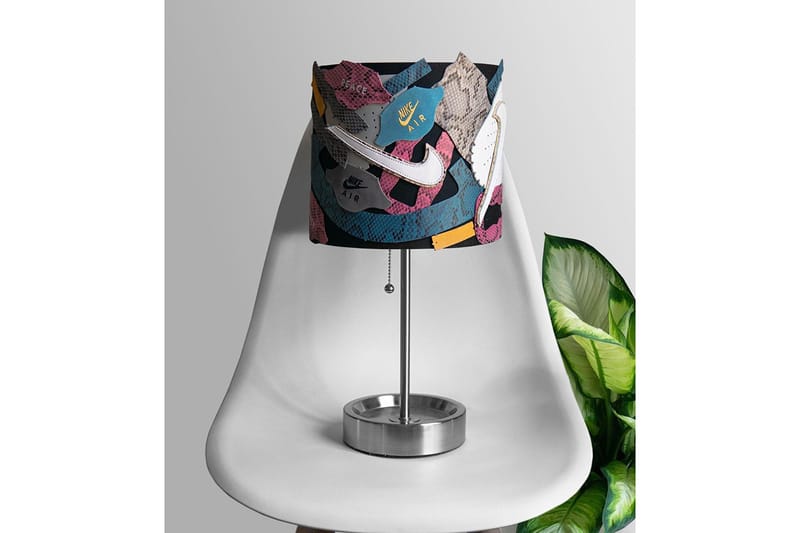 Kevin Concepts5 of 7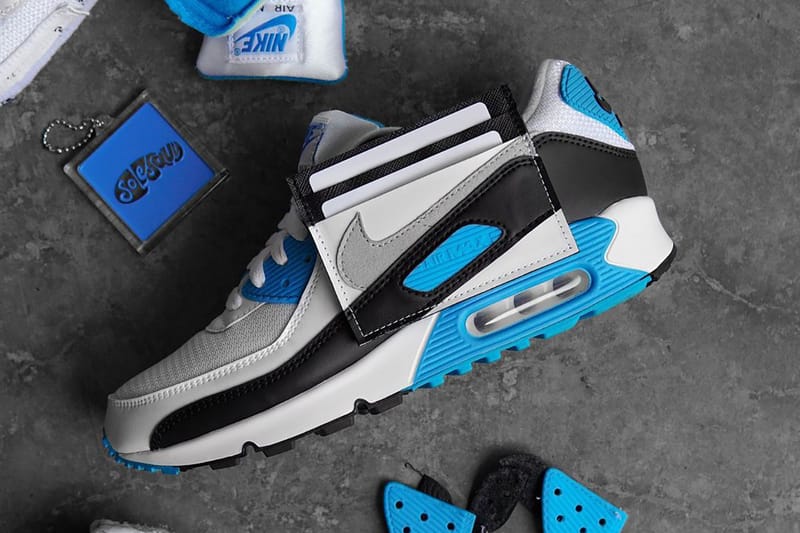 Kevin Concepts6 of 7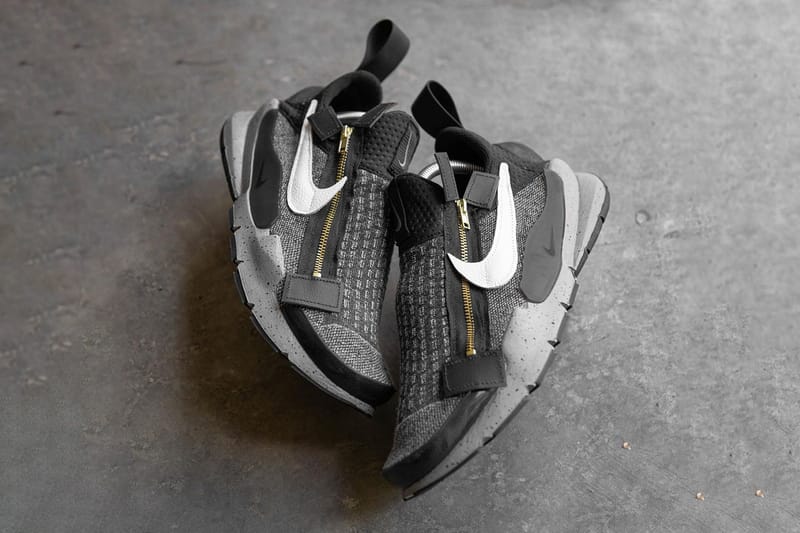 Kevin Concepts7 of 7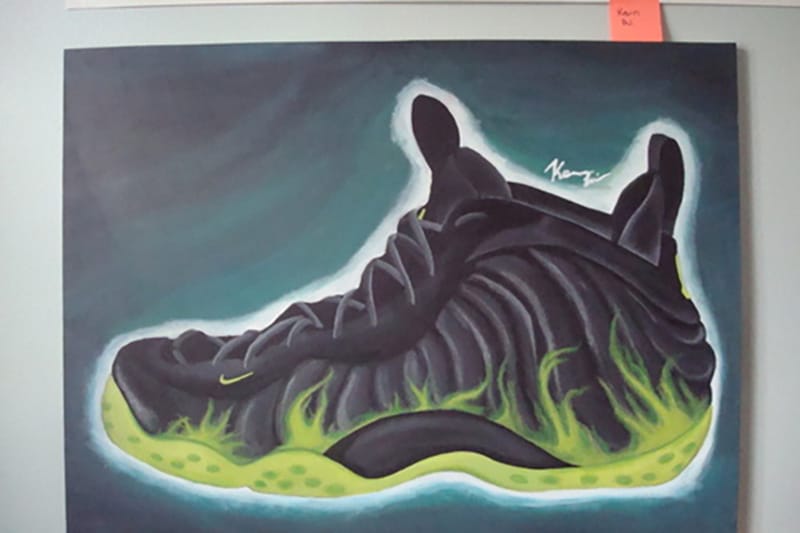 Kevin Concepts
Why are sneakers and the stories they hold important to you?
They mark certain parts of my life. The 4s remind me of my childhood. The Off-White x Air Jordan 1s take me back to the time where I was working retail at Nike and striving for something more career-wise. I just love how I can connect sneakers to my major life moments.
Source: Read Full Article