Teresa Giudice Slams Melissa Gorga As a 'Gaslighting B—-' in Explosive RHONJ Reunion Preview
06/10/2023
"Melissa, I don't want to talk to you anymore. I'm talking to my brother [so] shut the f— up!" Teresa fired at her sister-in-law in the sneak peek.
It's safe to say fans will see Teresa Giudice and Melissa Gorga's nasty feud continue to blow up on the final part of the "Real Housewives of New Jersey" reunion.
In a preview clip for part three of the "RHONJ" reunion, Teresa went off on her sister-in-law after she interrupted her when she was trying to talk to her brother, Joe Gorga.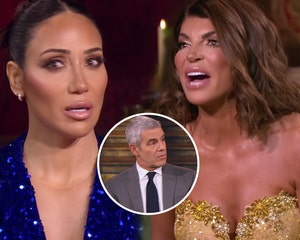 RHONJ Reunion Blows Up Over Allegation Louie 'Threatened' Margaret's Son, Cheating Rumors and Private Eye Claim
After Joe and Teresa began to argue, Melissa chimed in, asking her sister-in-law why "everything's negative" with her.
The conversation continued to get more heated as Teresa accused her brother and his wife of not inviting her to spend time with them after she came home from prison.
Both sides attempted to double down on their recollection of events, before Teresa then slammed her sister-in-law for being involved in the conversation.
"Melissa, I don't want to talk to you anymore," she spat. "I'm talking to my brother [so] shut the f— up!"
"No, because you're not going to lie about what we did for you," Melissa hit back. Teresa then called her sister-in-law "a liar," before reiterating, "I don't want to talk to you!"
The two women continued to go at it, before Teresa then declared that the reunion will be the "last time" she's going to speak to Joe, who replied, "That's terrible."
Since it will be the "last time" she speaks to Joe, Melissa told her husband to let Teresa "get it out."
Teresa didn't hesitate to do so, telling her brother, "You dragged me through the mud for 10 years … you and your wife."
"You allowed your wife to do that. You wanted this!" she continued, before adding to Melissa, "You came on the show behind my back!"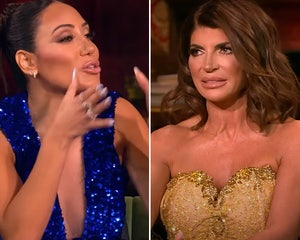 Melissa Gorga Reads Cruel Text About Teresa, Denies Claim She Sent Giudices to Prison
Joe interrupted, saying his sister was "ruining herself." Teresa's husband, Luis "Louie" Ruelas, calmy defended his wife, telling Joe, "No, she's not."
Host Andy Cohen seemingly had enough, and finally shut it down.
"Alright, you guys aren't getting anywhere," he said. "Okay, stop. Just stop."
"I want to speak to my brother, not her," Teresa replied, before throwing one final jab at Melissa. "Tell her to shut up, Andy. She's a gaslighting bitch."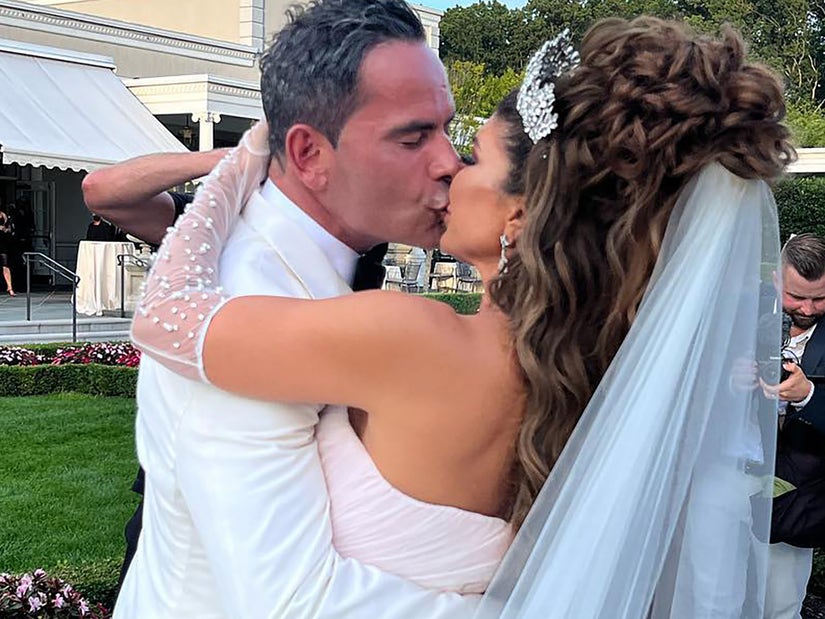 Source: Read Full Article