The HYPEBEAST Guide to Milan Design Week 2022
06/02/2022
This year, Milan Design Week is returning to full throttle. From June 6 to 12, the city will become a hotbed for experimentation and collaboration, while also providing a stage for the launch of new collections from the biggest brands in the design world. With hundreds of events taking place, it's impossible to see everything, but we've picked the ones you can't miss to make it easier.
Louis Vuitton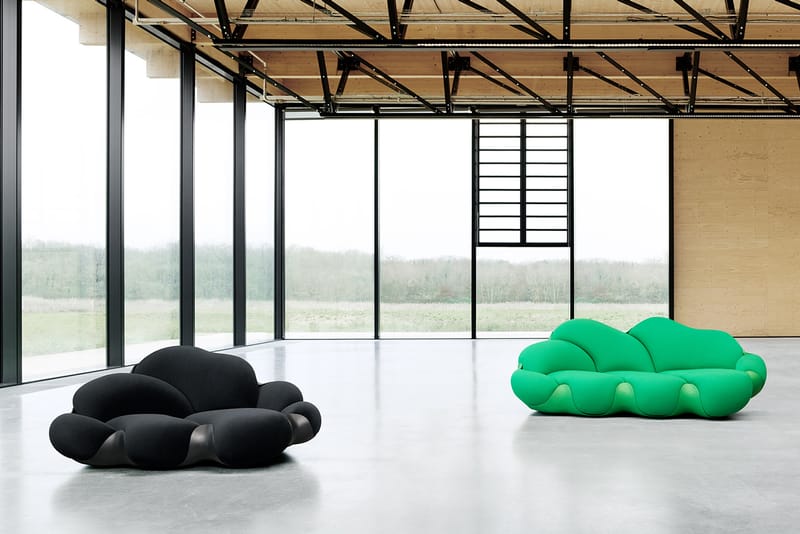 Louis Vuitton
During the Salone, Louis Vuitton will celebrate 10 years of its Objets Nomades collection, and will showcase a selection of pieces from the past decade in an exhibition at Garage Traversi. Five new Objets Nomades will be unveiled too: three new pieces by Swiss design studio Atelier Oï; a new four-seater version of the Campana Brothers' Bomboca modular sofa; and Raw Edges' Cosmic Table that features a carbon-fibre base.
Garage Traversi, Piazza S. Babila
Carhartt WIP x Toogood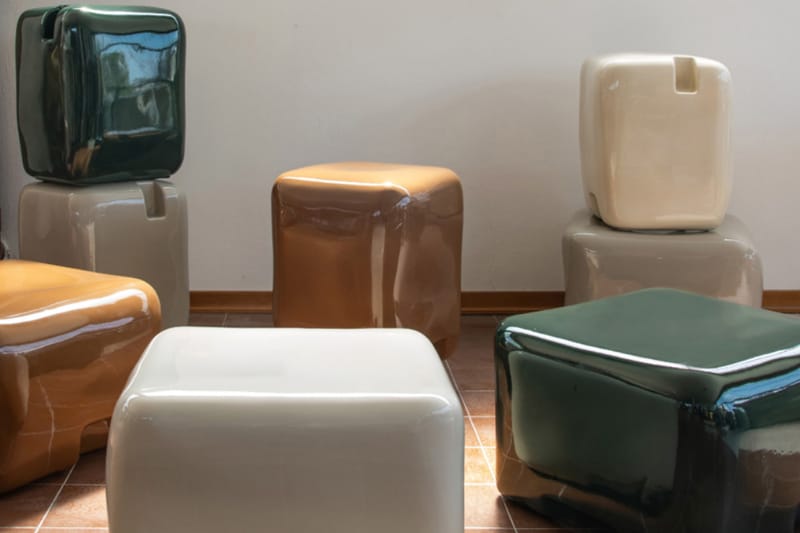 Toogood
London design studio Toogood (headed up by sisters Erica and Faye) will celebrate its upcoming collaboration with Carhartt WIP at an installation inside Spazio Maiocchi. Here, they will present elements of the collection through the use of three giant sculptural puppets, which will be wearing oversized versions of the new garments. Also on view in the space will be new furniture by Faye (pictured), as well as a preview of her new Phaidon book "Drawing, Material, Sculpture, Landscape".
Spazio Maiocchi, Via Teodosio 15
Nilufar Depot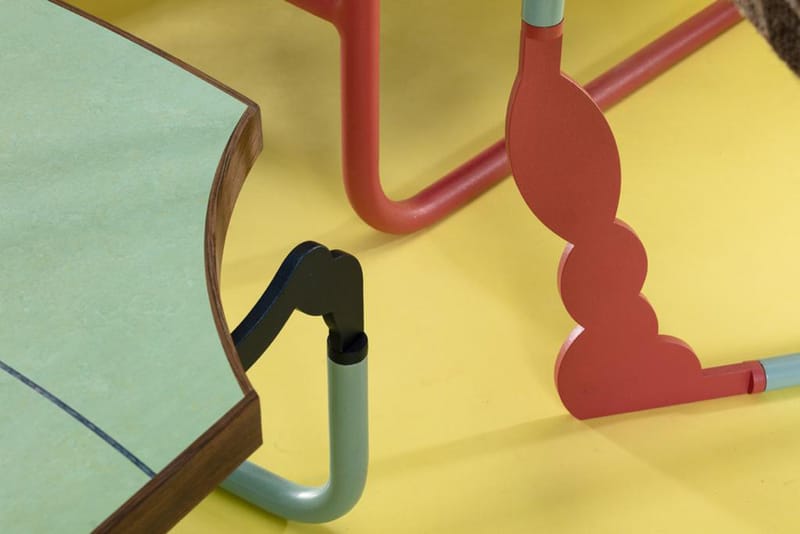 Nilufar Gallery
A firm favourite on everyone's Salone schedule, a visit to Nilufar's Depot and Gallery locations is essential. This year, the depot will play host to new projects and exhibitions by the likes of Audrey Large, Bethan Laura Wood, Martino Gamper, and Sophie Dries.
Viale Vincenzo Lancetti 34
Vero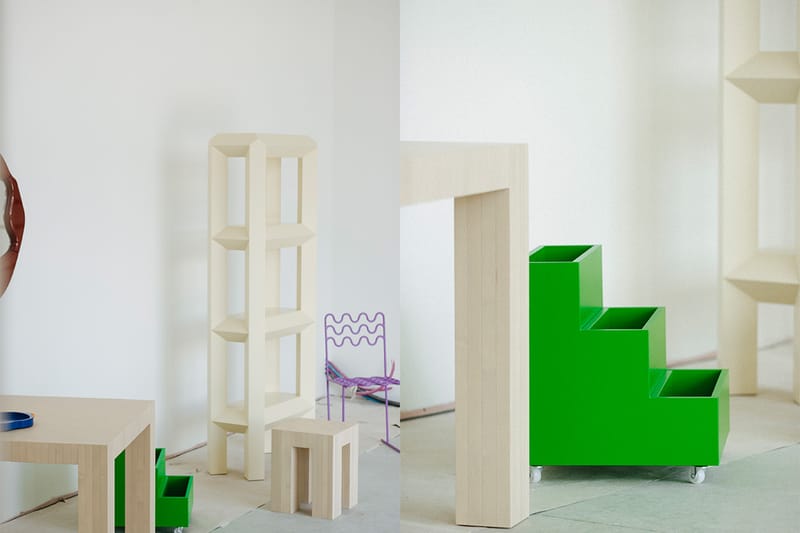 Matteo Bianchessi
New works by Zaven and Sam Stewart – collectively titled "Drop Two" – join the existing Vero collection, with the entire family of furniture going on show in the brand's new location in the heart of Porta Venezia.
Via Felice Casati 3
Prada x Formafantasma
Prada And Formafantasma
For three days, Prada will host a series of talks, discussions, interviews and roundtable talks alongside design studio Fomafantasma, titled "Prada Frames". Each will explore the relationship between the natural environment and design and is free to attend.
National Braidense Library, Via Brera 28
Timberland & Stefano Boeri
Timberland And Stefano Boeri
This collaborative installation between Timberland and Italian architect Stefano Boeri will take place on the city's Darsena waterway, and sees a lush green forest permeating the otherwise urban landscape. "Floating Forest" is a call to action for more urban greening. It has been designed as an independent ecosystem, where 610 plants provide environmental benefits to the surrounding area.
Milano Darsena, Viale Gabriele D'Annunzio 20
Stone Island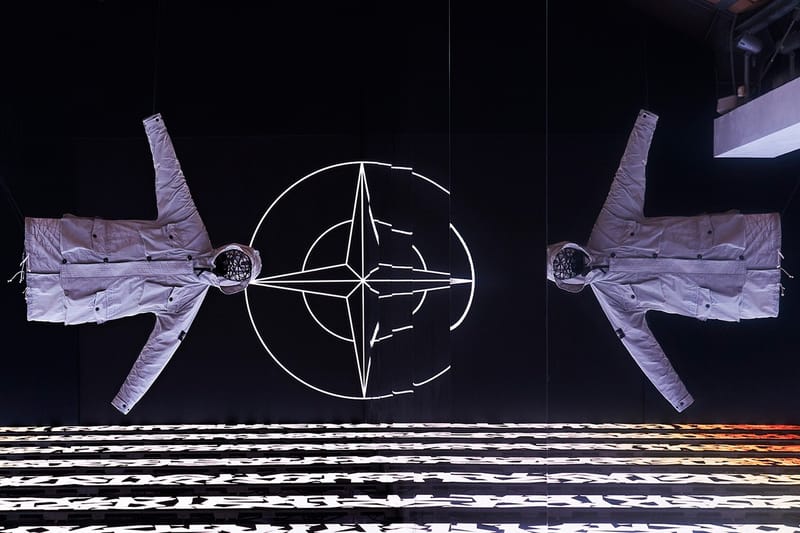 Stone Island
Stone Island presents the sixth iteration of its Prototype Research Series, which sees experimental limited editions displayed in an installation at its Tortona space. "Series 06" is the result of a collaboration between the research and development team of Kevlar and the research and the brand's experimentation department.
Via Savona 54
Memphis Again
Triennale Milano
Inside the city's Triennale museum, more than 200 pieces that were born out of the Memphis design movement are on show in a nightclub-like exhibition, which is dimly lit and set to a booming soundtrack. The show intends to track the enduring popularity of Memphis through a chronological "catwalk", an idea formulated by curator Christoph Radl – who was involved with the group from the beginning.
Triennale Milano
Issey Miyake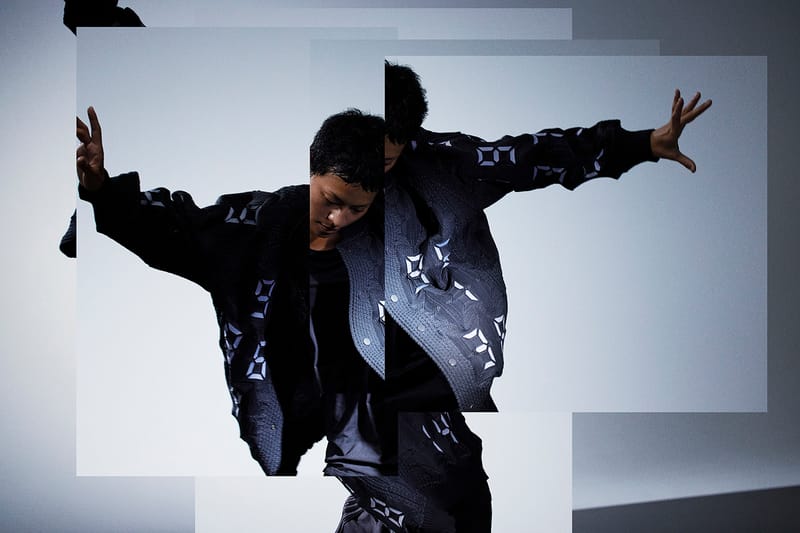 Issey Miyake
The "Thinking Design, Making Design" exhibition focuses on the A-POC ABLE ISSEY MIYAKE brand, which engineers much of the thinking and making behind the brand's design work. Artist Tatsuo Miyajima's work will be on display, alongside a collection of clothing inspired by his work.
Via Bagutta 12
Studiopepe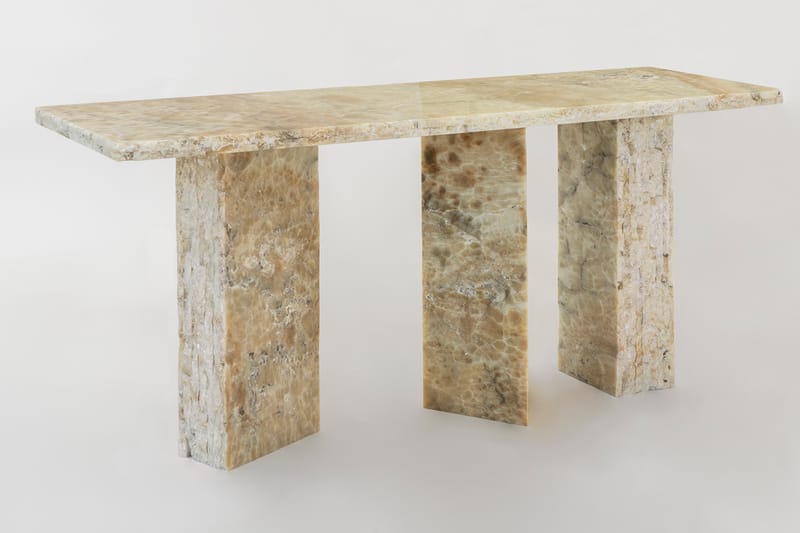 Flavio Pescatori
Studiopepe will launch its first collectable design pieces at the city's Baranzate Ateliers – a 1950s derelict factory. Created in collaboration with Galerie Philia, the pieces are a continuation of the studio's ongoing anthropologic research and are inspired by the artefacts housed by the Luigi Pigorini National Museum of Prehistory and Ethnography in Rome.
Baranzate Ateliers, Via Milano 251
Luca Guadagnino Studio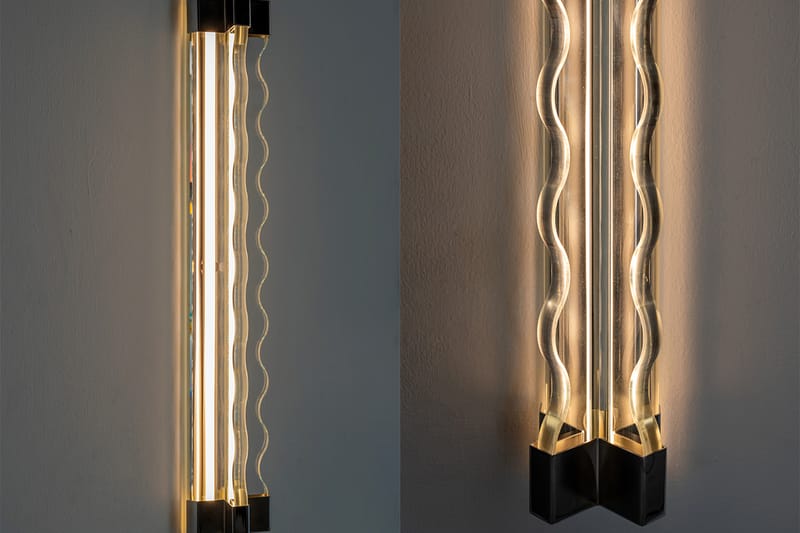 Giulio Ghirardi
For Salone del Mobile, Academy Award-nominated director Luca Guadagnino and his team of architects will create an installation of two living rooms inspired by the mid-century Italian architect Carlo Scarpa. There, Guadagnino will showcase self-designed coffee tables, fireplaces, wood panelling, lighting (pictured), and carpets.
Spazio RT, Via Fatebenefratelli 34
Alcova
This Is America
Alcova has become the Milan must-visit for independent design. It activates forgotten locations of historical significance to transform them into temporary exhibition spaces, and for 2022, will take place in Inganni – bringing with it projects that explore ecological, political and anthropological discourse. Expect to see emerging talents alongside industry titans, in an exciting and experimental array of presentations. Among the host of exhibitions inside will be "This Is America" (pictured), which offers a survey of America's diverse creative voices as a reflection on what the country's creative output stands for today.
Via Simone Saint Bon 1
Loewe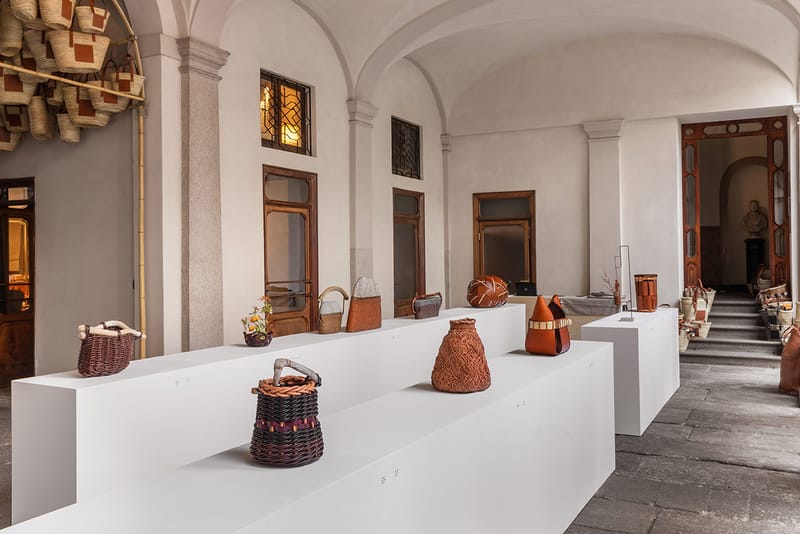 Loewe
For Loewe's seventh appearance at Milan Design Week, Jonathan Anderson has devised a project named "Weave, Restore, Renew", which is based on the idea of giving new life to things that could otherwise be discarded. Examining traditional crafts both from Spain and abroad, the exhibition will explore leather weaving, the Galician straw weaving tradition known as Coroza and the Korean technique of paper weaving known as Jiseung.
Palazzo Isimbardi, Corso Monforte 35
AHEC x Studio Swine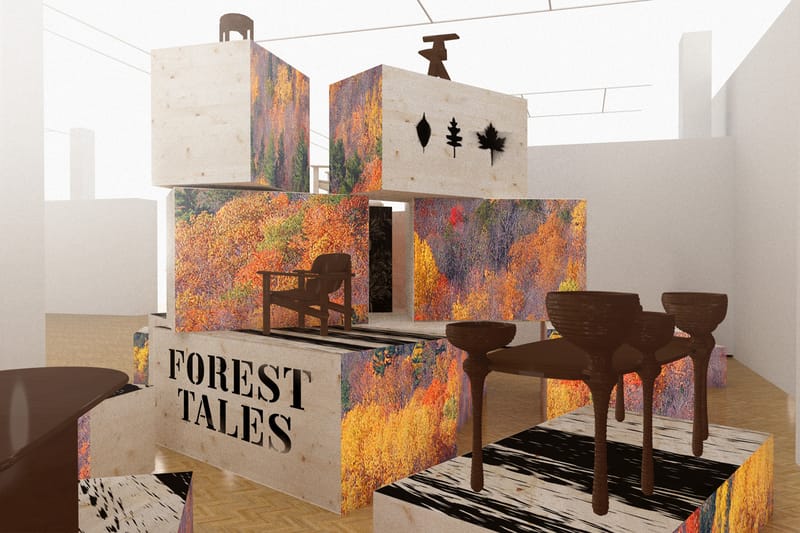 Ahec
In an exhibition at the Triennale Milano, Studio Swine will present "Forest Tales", which brings together 22 pieces of furniture from three American Hardwood Export Company projects alongside a brand new collection from Riva. Whatsmore, the exhibition will be built from the crates that transport the furniture to and from Milan and will feature a huge hand-painted mural.
Triennale Milano
Gufram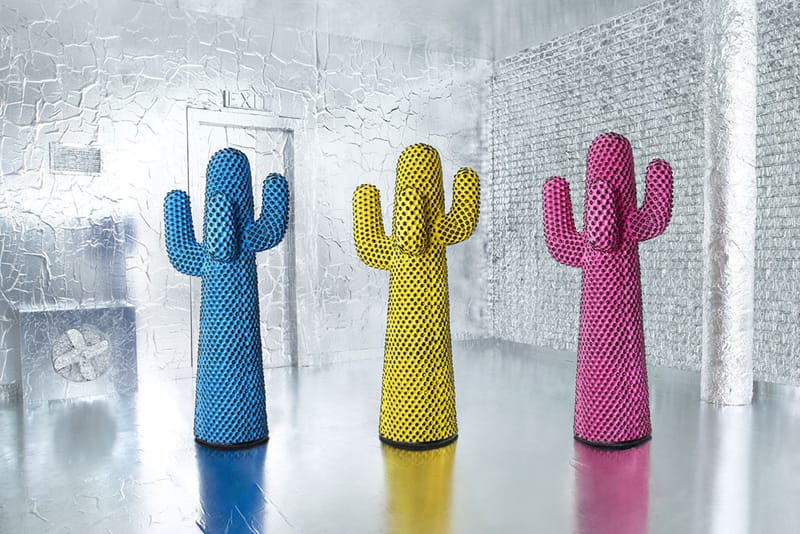 Gufram
Gufram is set to celebrate the 50th anniversary of its iconic Cactus at a multicoloured installation taking place at the Triennale Milano. Here, 12 past editions will be presented alongside the new collaboration with The Andy Warhol Foundation for Visual Arts.
Triennale Milano
Design Academy Eindhoven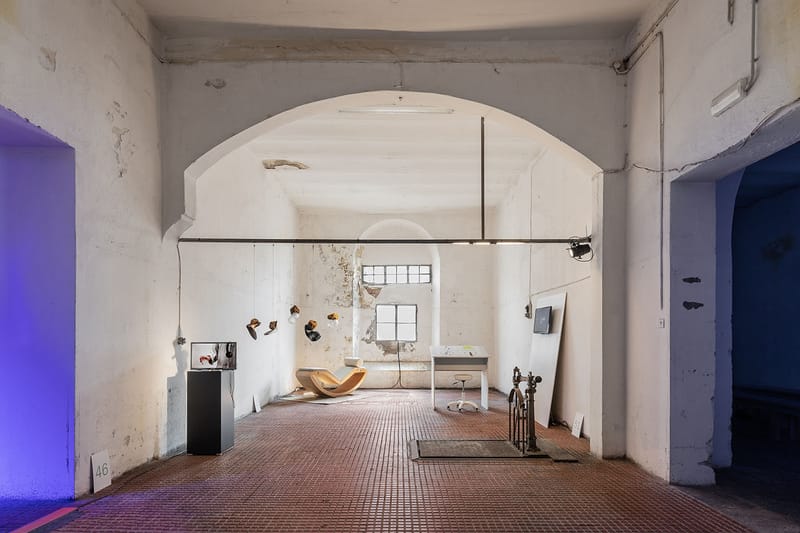 Design Academy Eindhoven
Design Academy Eindhoven, one of the world's leading design schools, will present an "Intergenerational Graduation Show", bringing together over 150 original graduation works from its 75 years of existence. Rather than creating a historical retrospective, the curatorial team will organise the exhibition into themes and materialities.
Via Vincenzo Monti 59
Atelier Biagetti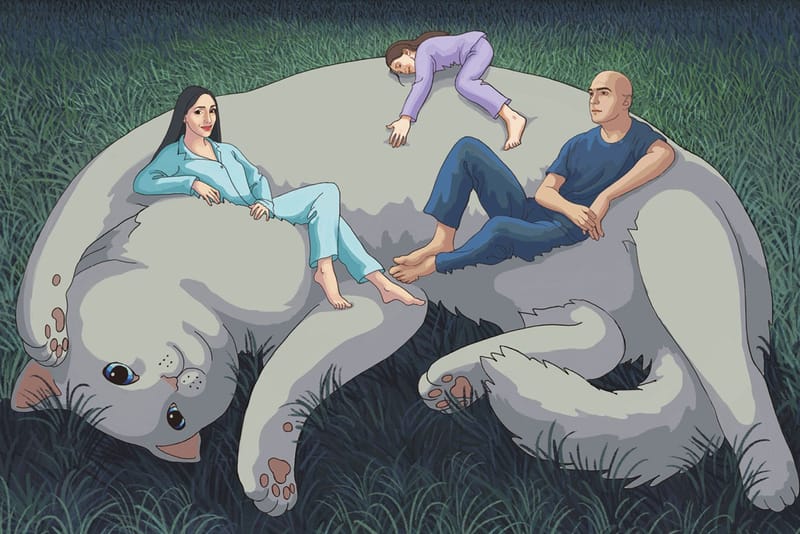 Atelier Biagetti
Our furry friends take centre stage at Atelier Biagetti's show. The studio, made up of Alberto Biagetti and Laura Baldassari, is aiming to tap into our childhood memories by creating a collection that brings playfulness to the home. Expect to see furniture suitable for both man and beast.
Piazza Arcole 4
SUNNEI x Bloc Studios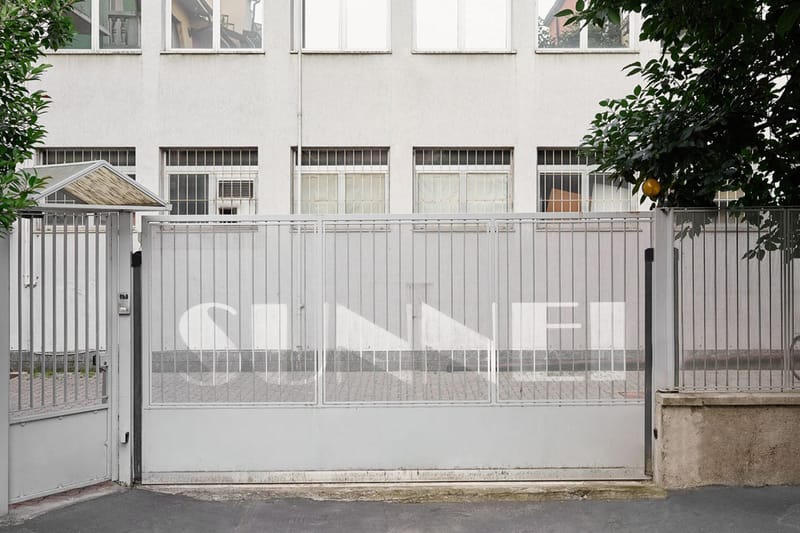 Sunnei
At its Milan HQ, SUNNEI will unveil a collaboration with design firm Bloc Studios, which has resulted in a series of marble pieces designed for the dining room. Three different-sized plates, a bowl, glasses, wine pots and a pitcher will be joined by cylindrical stools and a square table, into which shapes have been cut for crockery, cutlery and glassware placings.
Via Privata Pietro Cironi 15
Marsèll x Matylda Krzykowski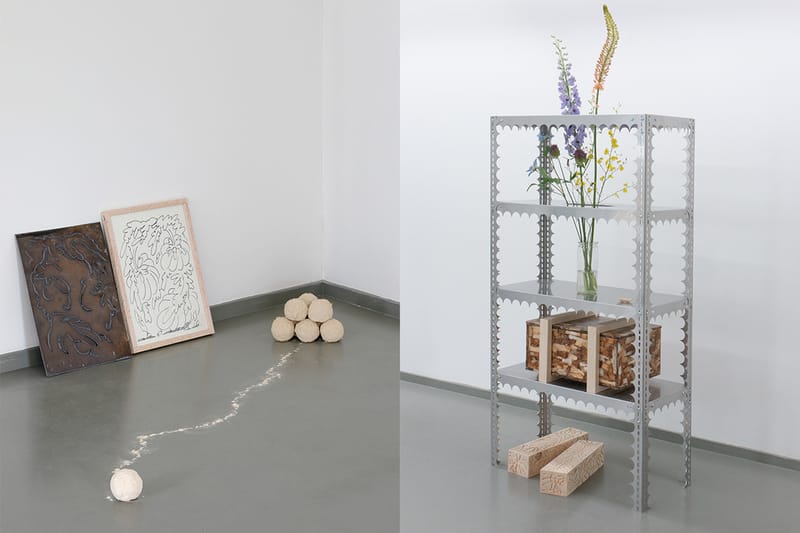 Marsèll
Working alongside curator, designer and artist Matylda Krzykowski, Marsèll presents a project that investigates the idea and perception of space in contemporary culture, named "You Don't Want Space, You Want To Fill It". The installation was designed by Krzykowski herself and features work by artists, designers and musicians alongside pieces from her own home in Berlin.
Via Privata Rezia 2
Salone Satellite
Ludovica Mangini
SaloneSatellite presents the collections and works of up-and-coming designers in the context of the main Salone del Mobile fair. Here, brands, visitors and journalists alike flock in hopes of finding the next big name, giving young designers the chance to show their work on an international platform.
Milan Fairgrounds, Rho
Source: Read Full Article