The Movers List: Why Lauren Gregory wants more people to Run Like a Girl
03/04/2020
For any new mum battling exhaustion, emotional unsteadiness and endless laundry, finding some 'me time' might sound as fanciful as Idris Elba turning up to babysit. But mum-of-two Lauren Gregory is adamant that carving out just 15 minutes to go for a jog can be the difference between a mother coping or falling apart.
"Running for me means getting much-needed headspace, it is a little break from the constant demands of motherhood," says Lauren, 40, a longterm endurance runner. "Thanks to running, I'm a better mum because I'm more equipped for the harder days, and I have more energy. It really helps me, and I really wanted other women to experience the benefits. I especially wanted to share with other women how important it is to have your own thing."
In 2015, Lauren used a local mums' Facebook group to post a tongue-in-cheek call-out titled Run Like a Girl, looking for women who might like to meet up in her hometown Leamington Spa and go for a run. "There was no plan, I just gave the details of a Tuesday night meet up and I was thrilled when 23 ladies turned up. I had no idea there were so many people out there who wanted to do it. I am just as thrilled and proud now when hundreds of ladies turn up at a session."
Download the new Independent Premium app
Sharing the full story, not just the headlines
Off the back of the success of that first meet up Lauren set up a Run Like a Girl Facebook group, and soon after she created a free eight-week plan for novice runners to follow. Her friend Rebecca Chumun came on board as co-founder to help develop the group. As the weekly meet-ups garnered more and more interest, Run Like a Girl helped to resurrect a vision of running not as a solo sport but as something that shows the power of community. As well as this – and crucial to Lauren's vision – it helped to teach women to invest in themselves.
"Women are often their own worst critics when it comes to body image and self-esteem, but I found running can be one of the best remedies," Lauren says. "It taught me what my body was capable of and I felt empowered to share this with others."

The Movers List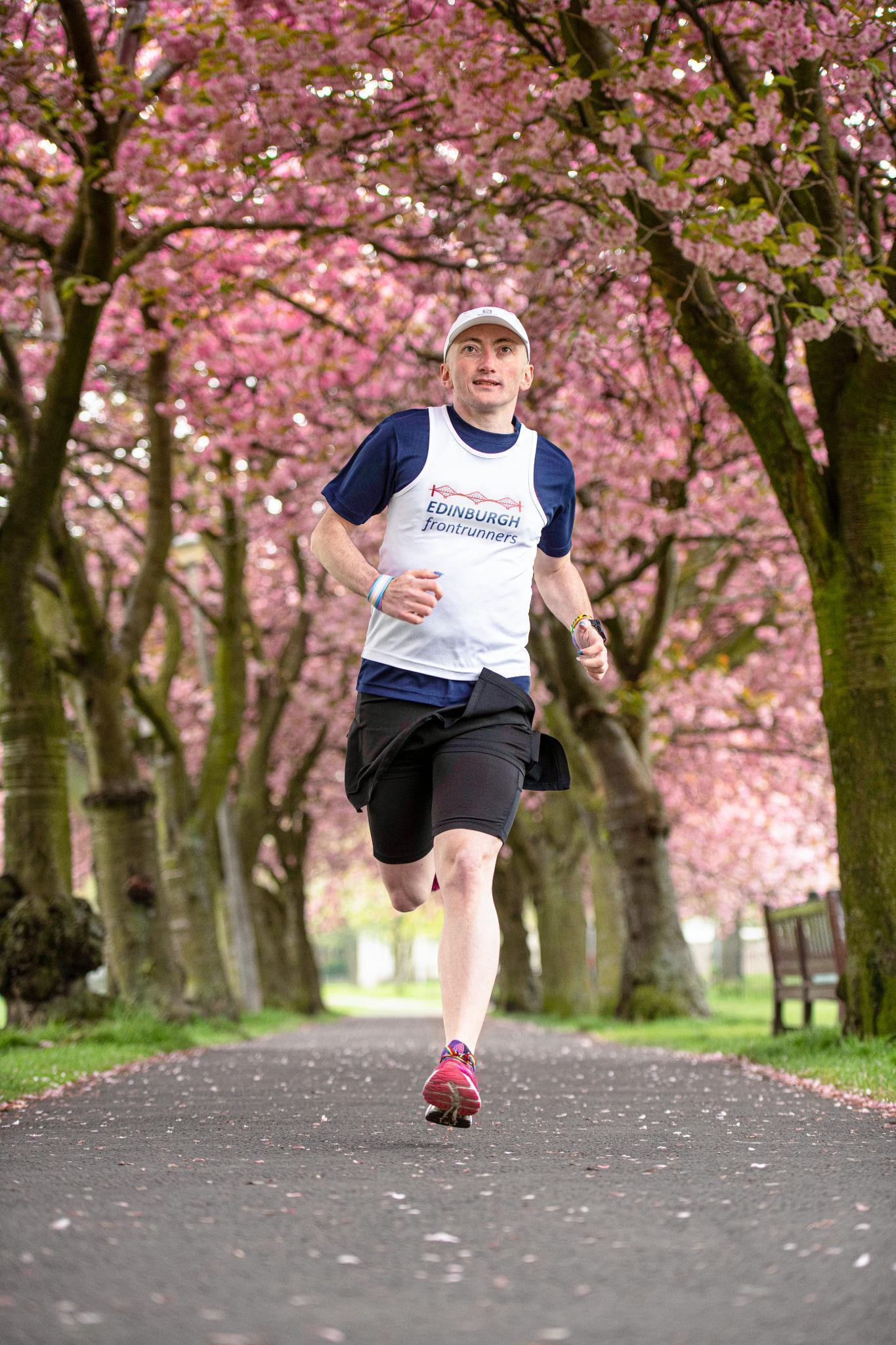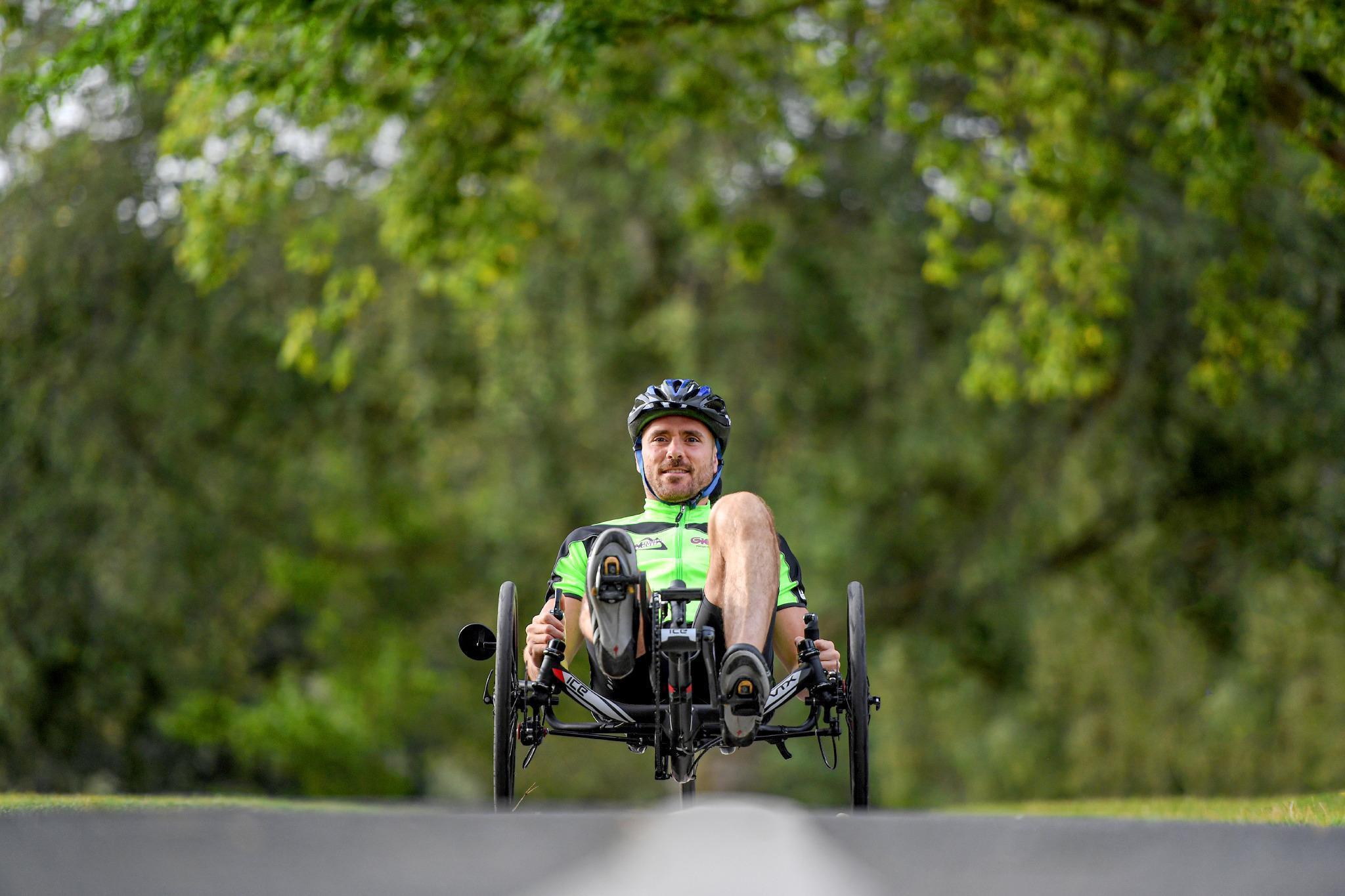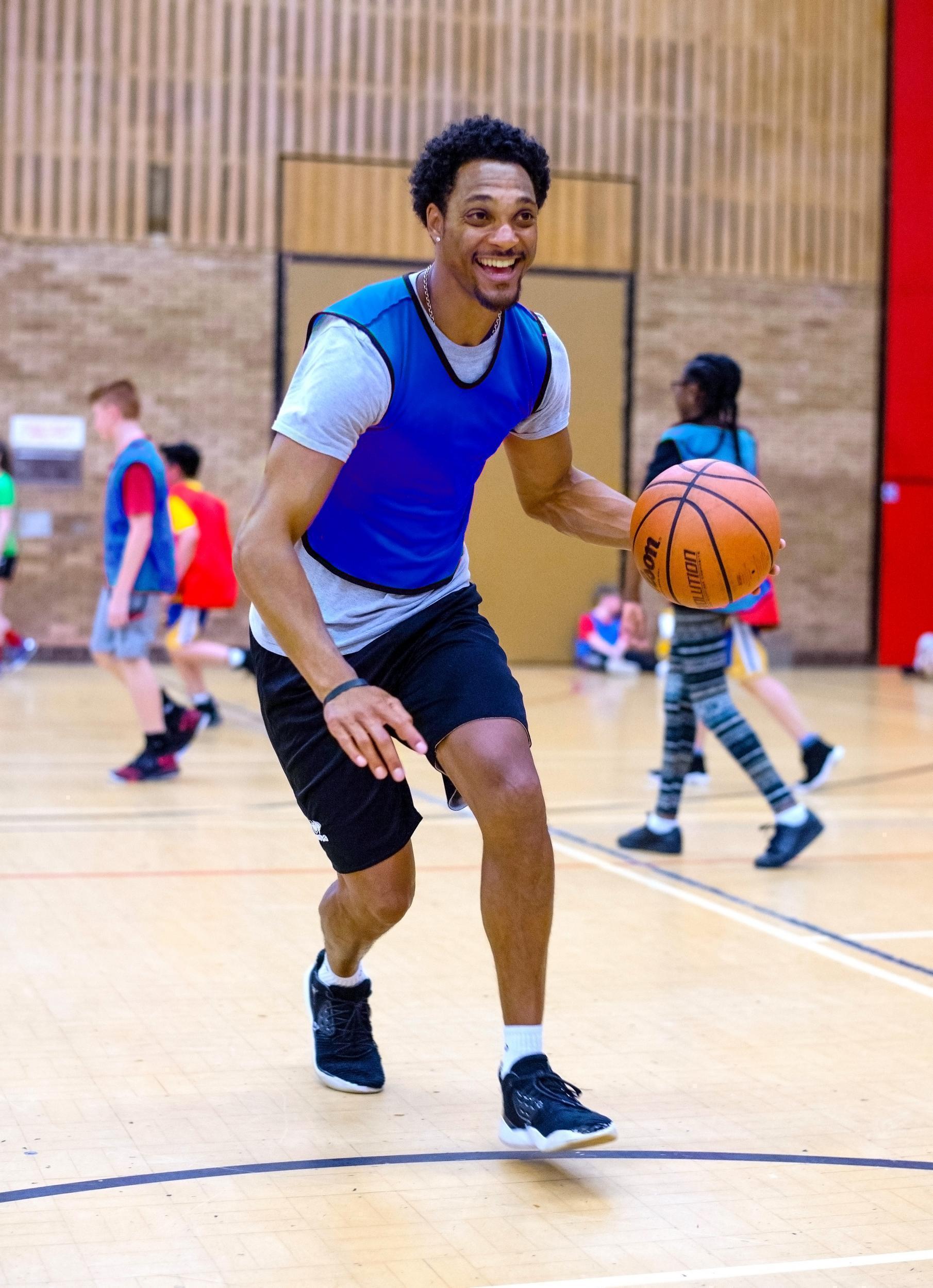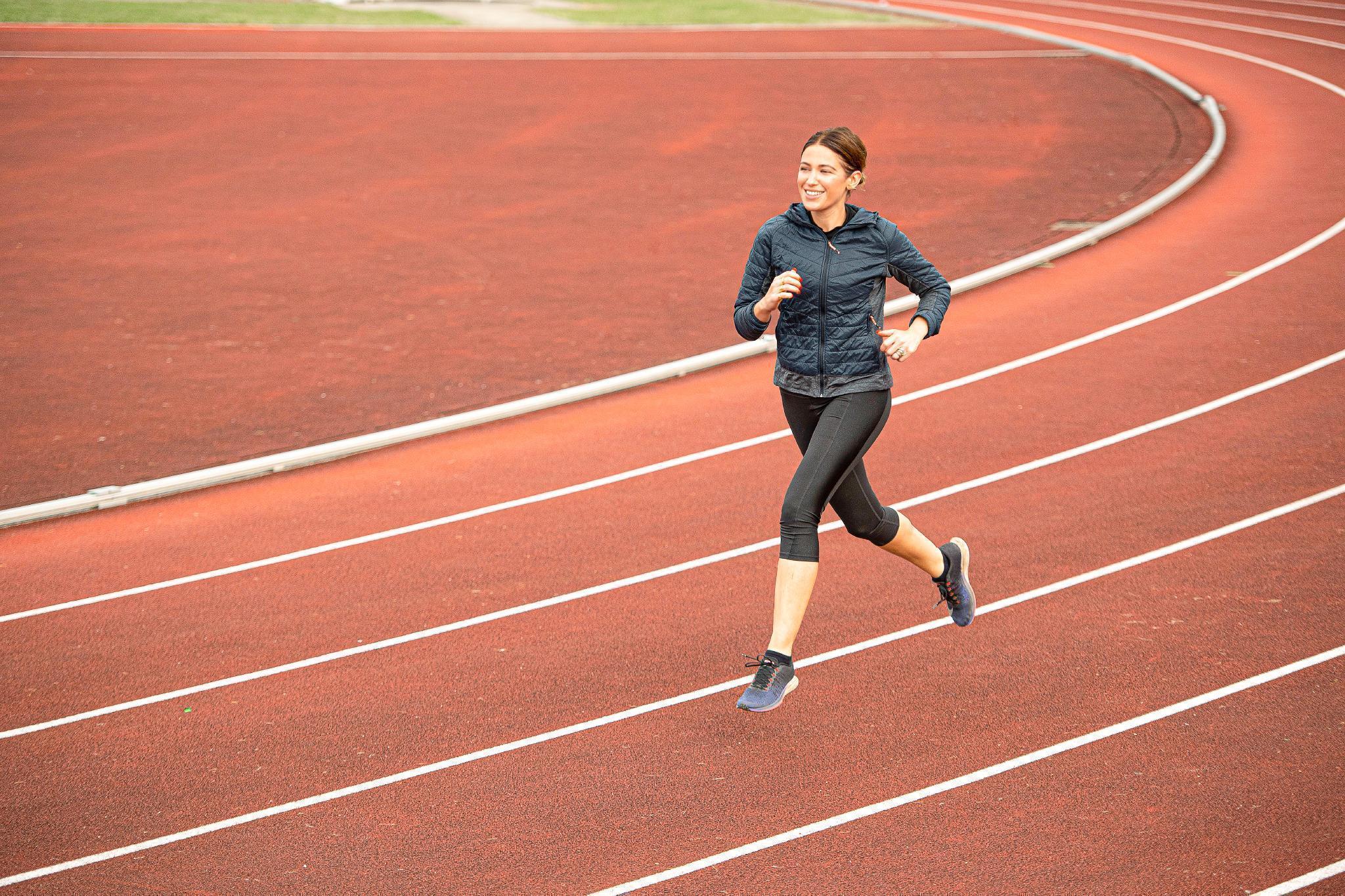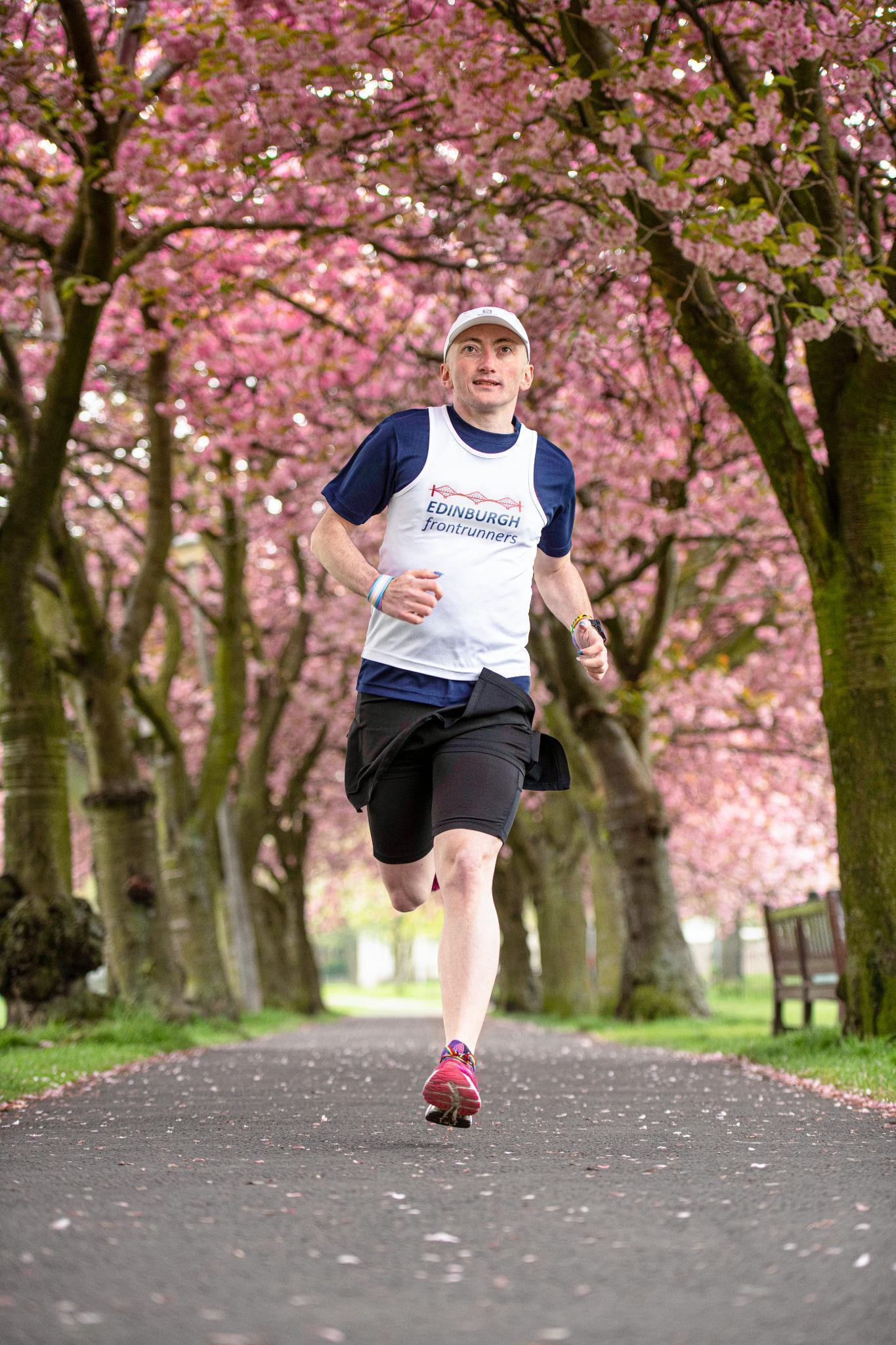 1/50

Al Hopkins, Running (Edinburgh)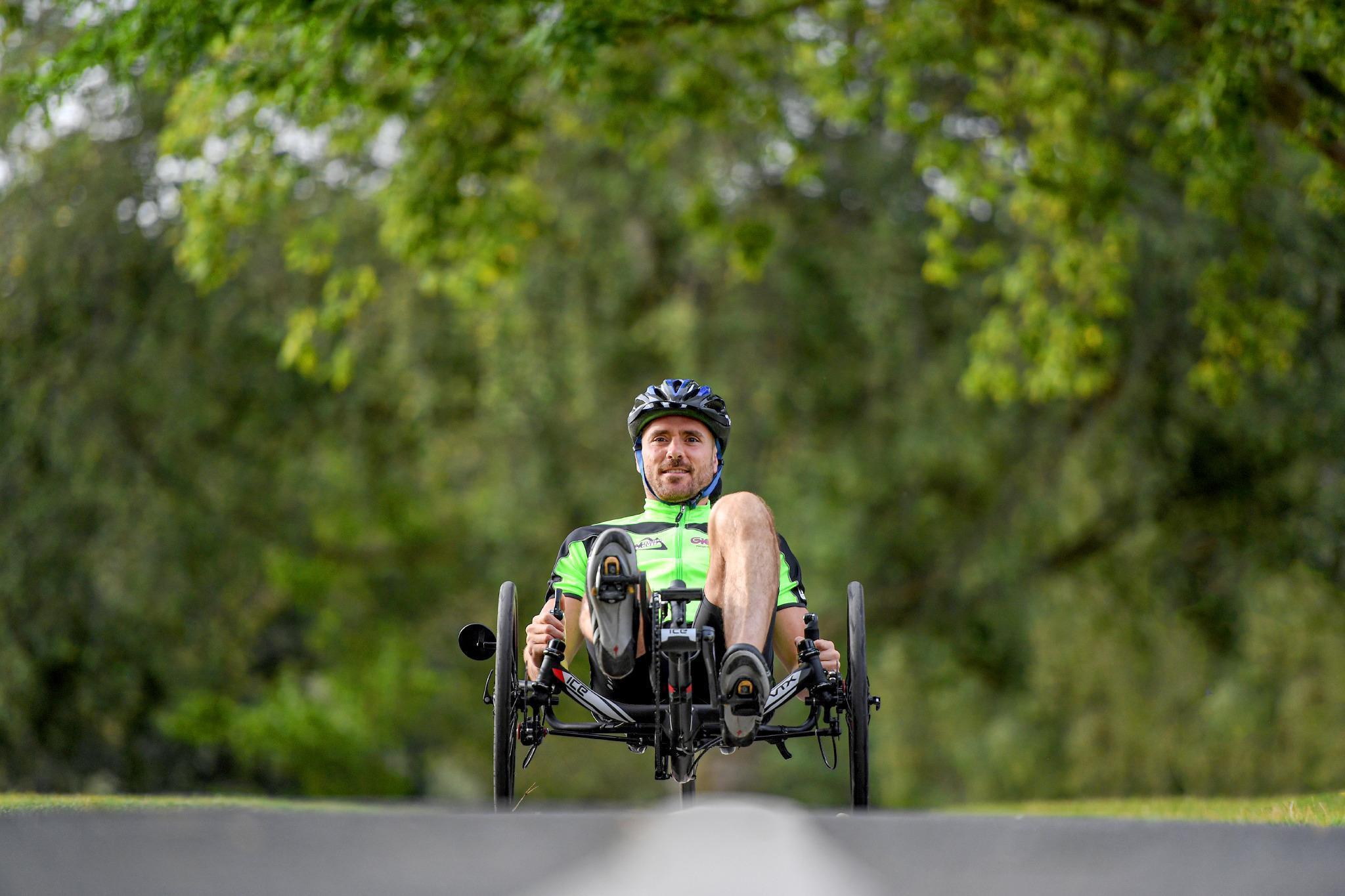 2/50

Alex Gibson, Disability Sports (Brentwood)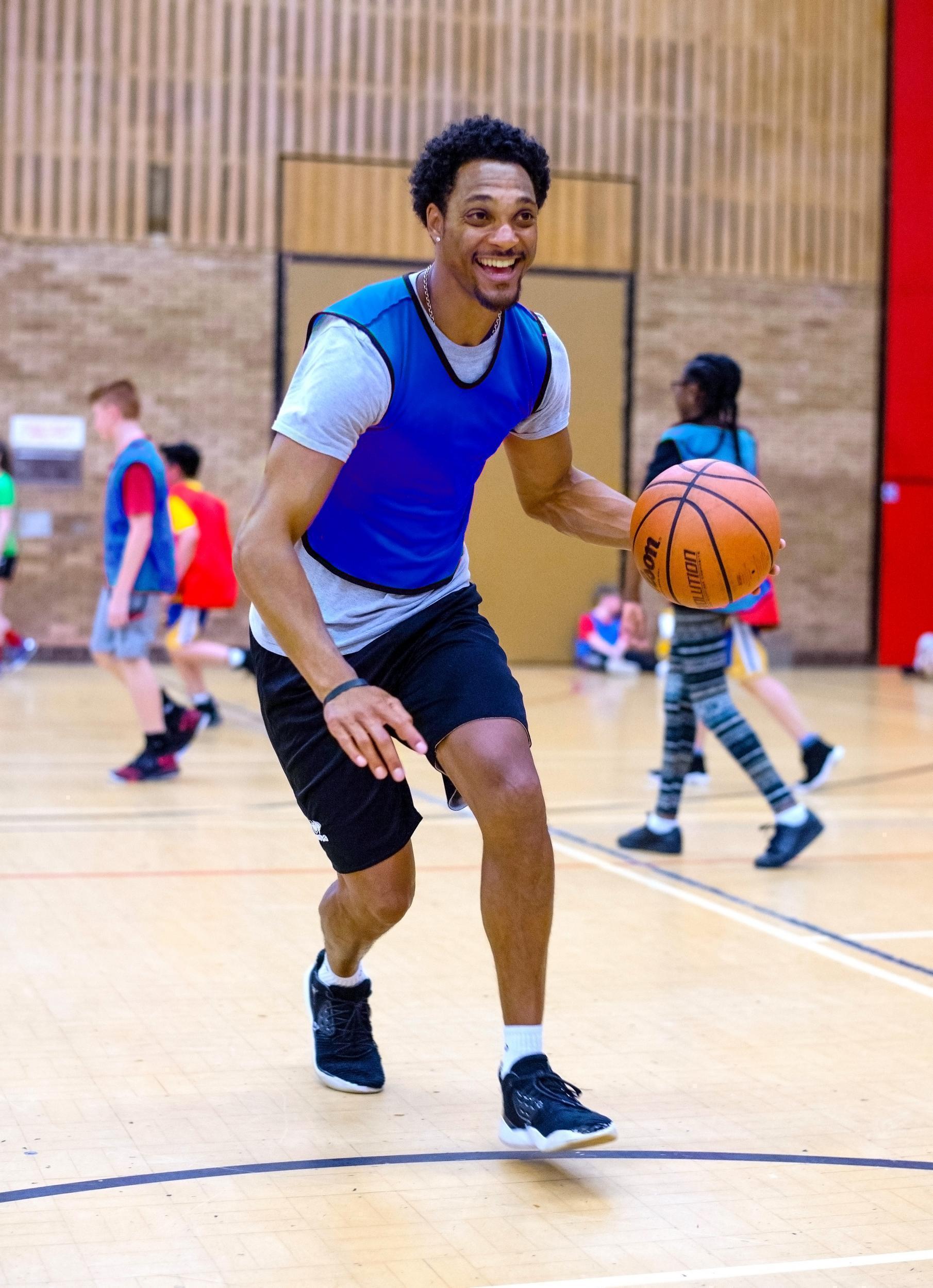 3/50

Asa Waite, Basketball (Newport)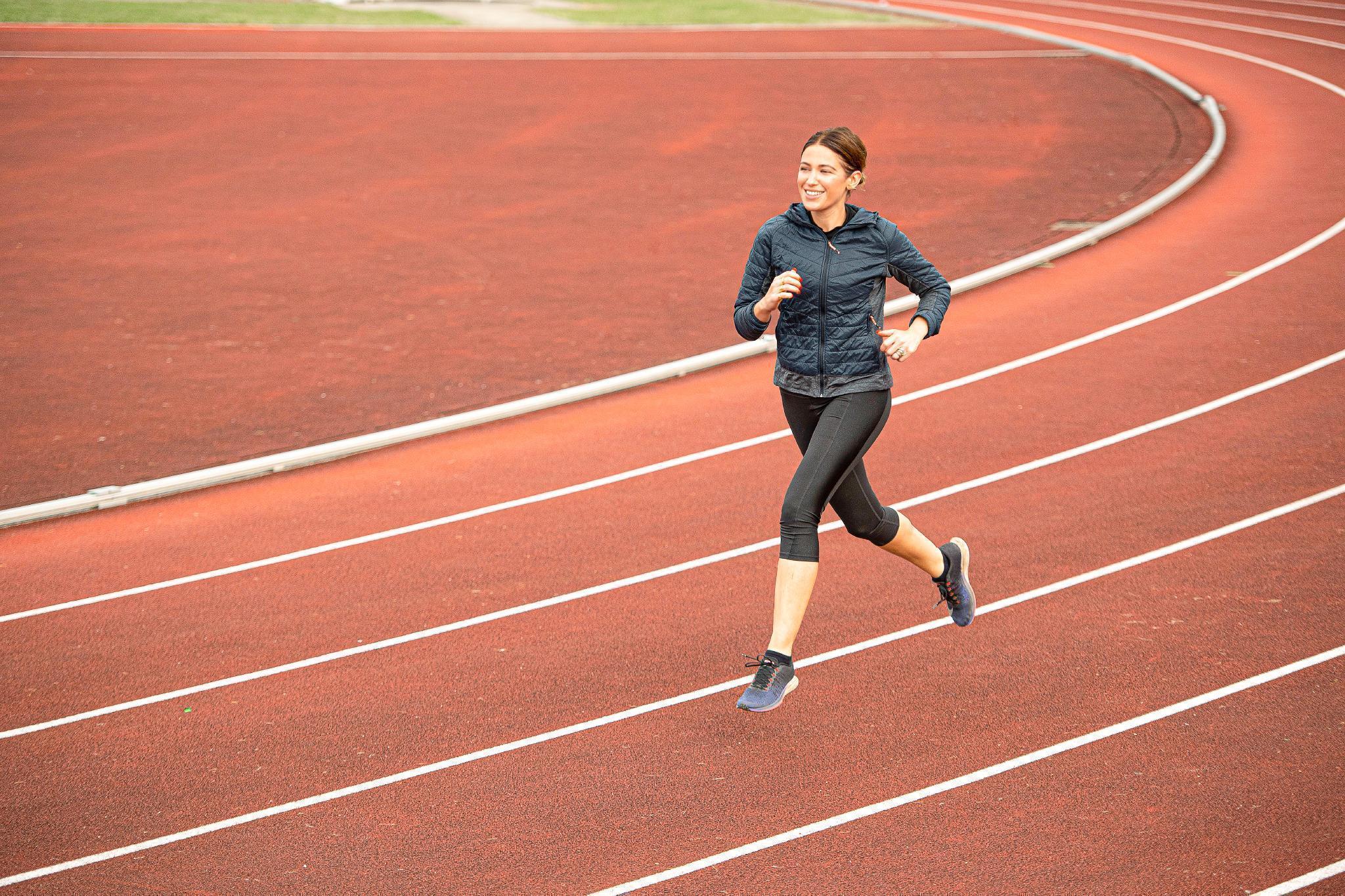 4/50

Bella Mackie, Running (London)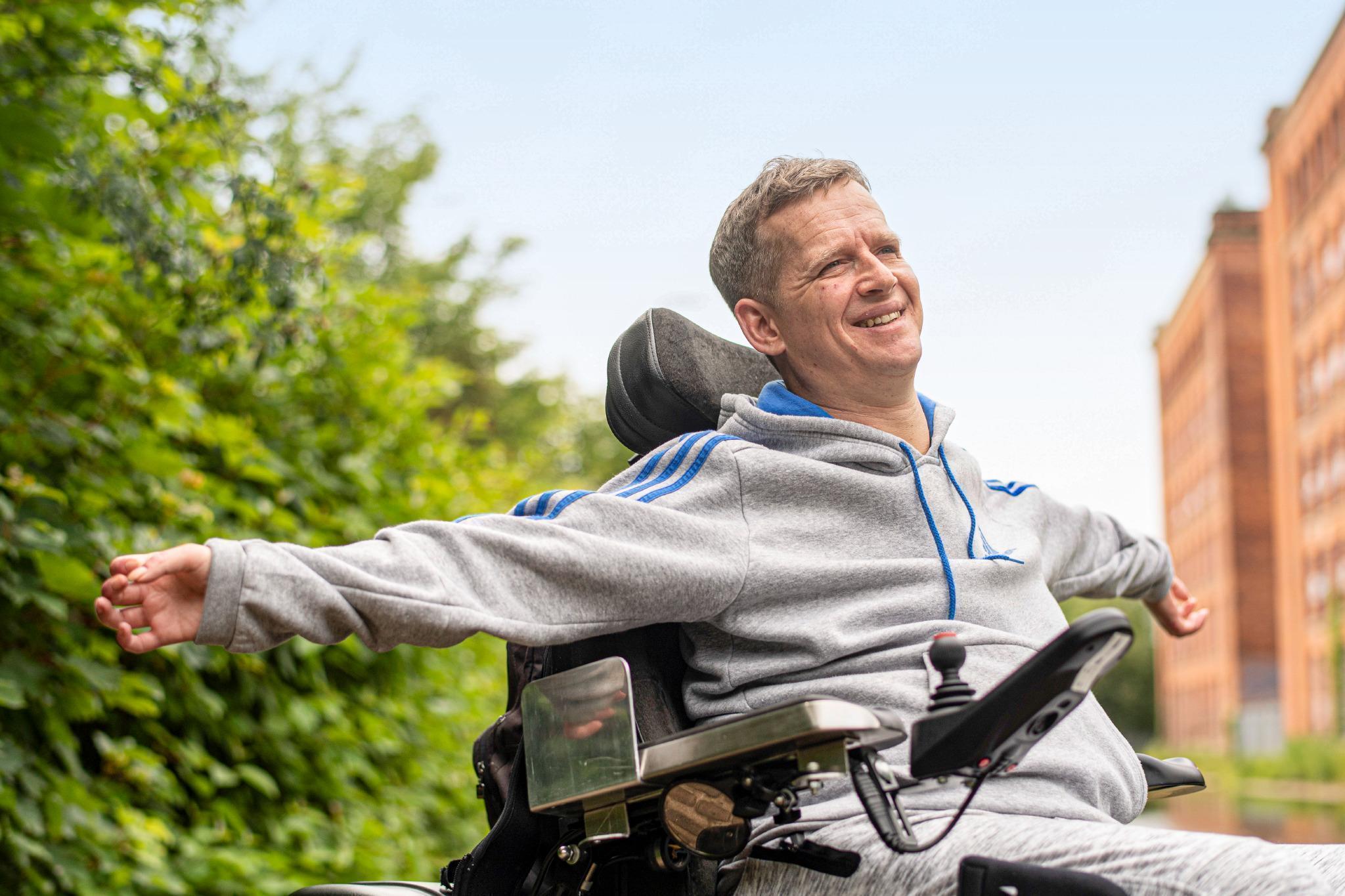 5/50

Benjamin Wimbush, Disability Sports (Manchester)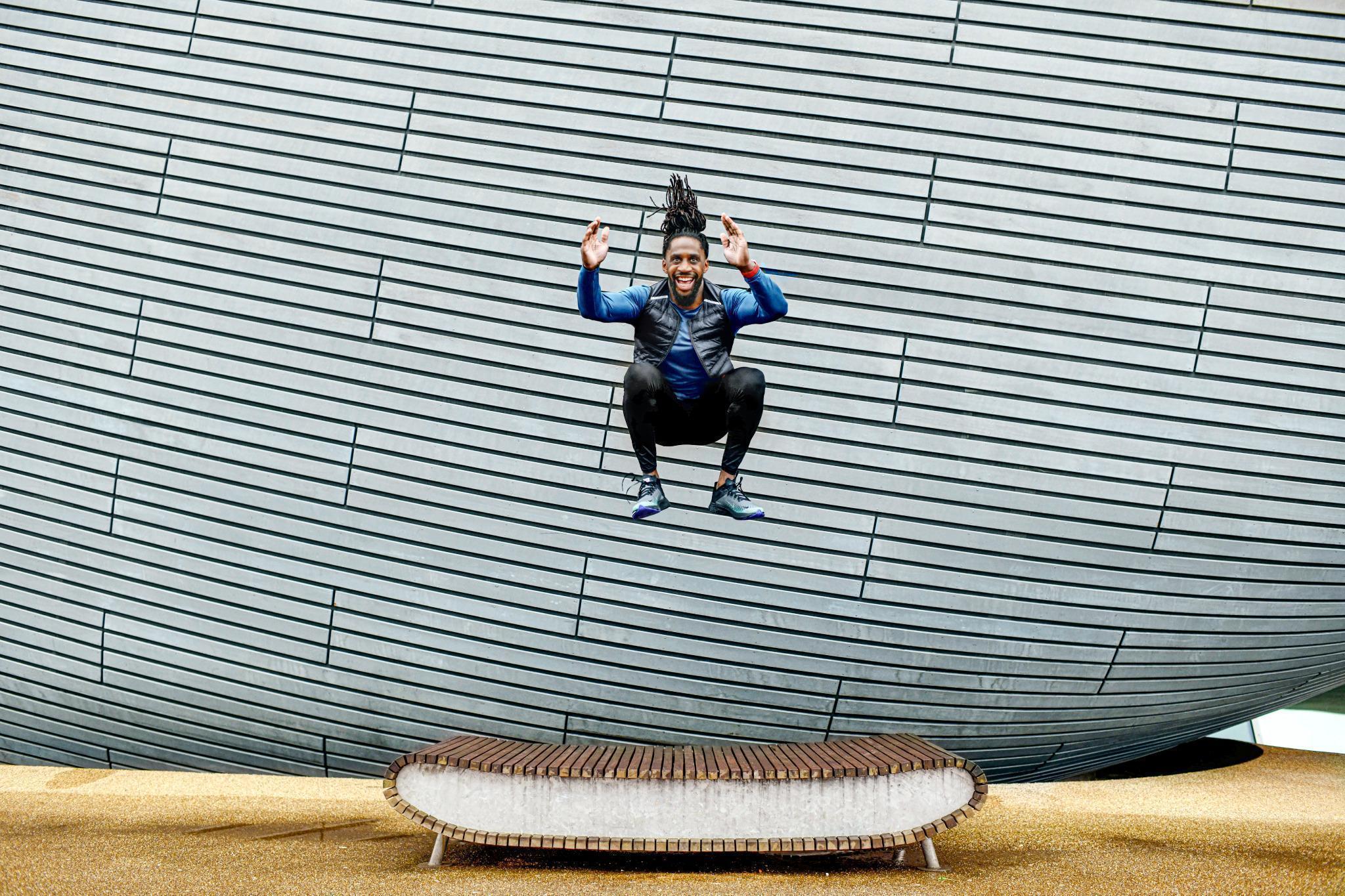 6/50

Born Barikor, HIIT (London)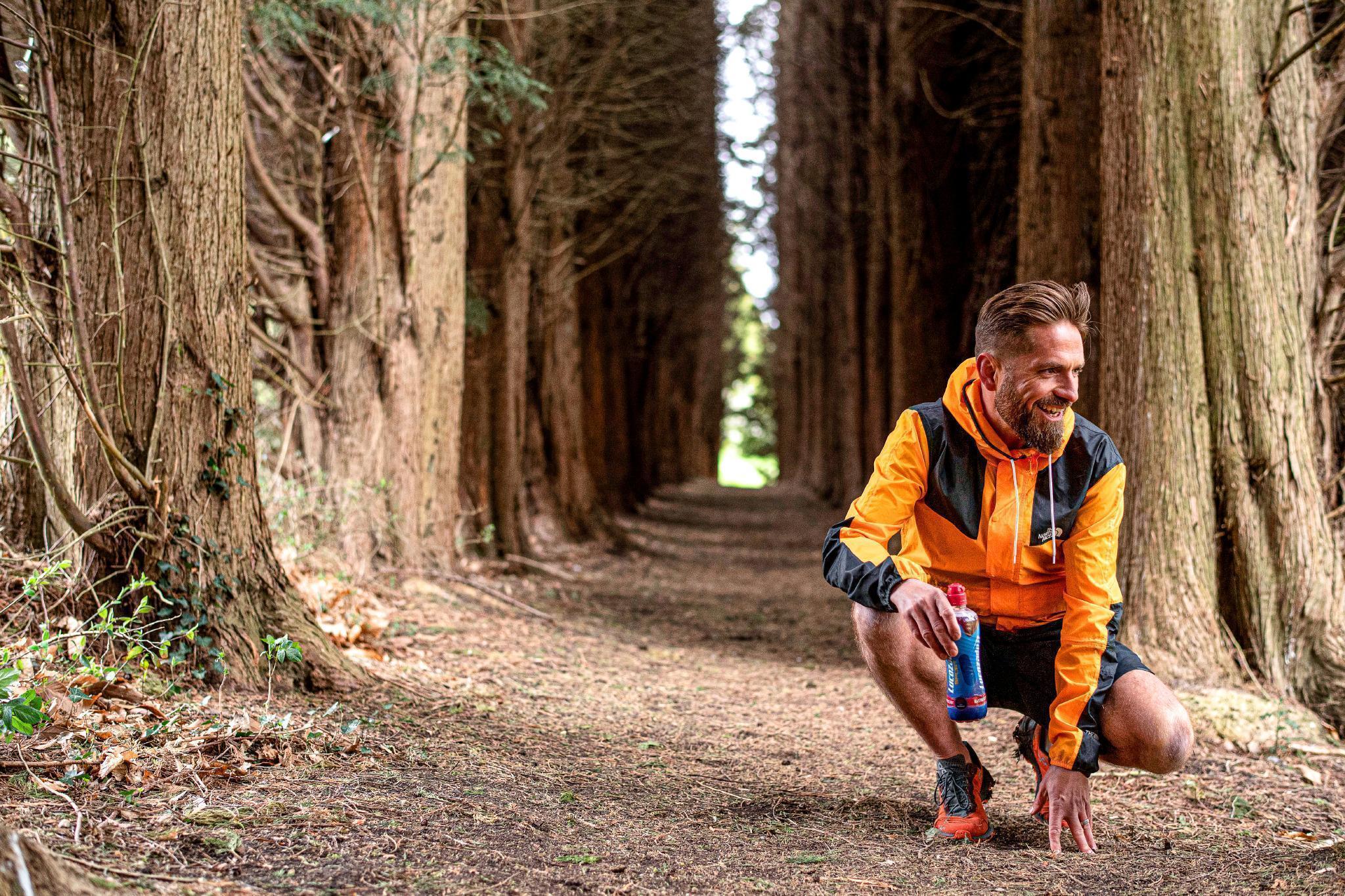 7/50

Carl Adams, Running Wild (Ashford)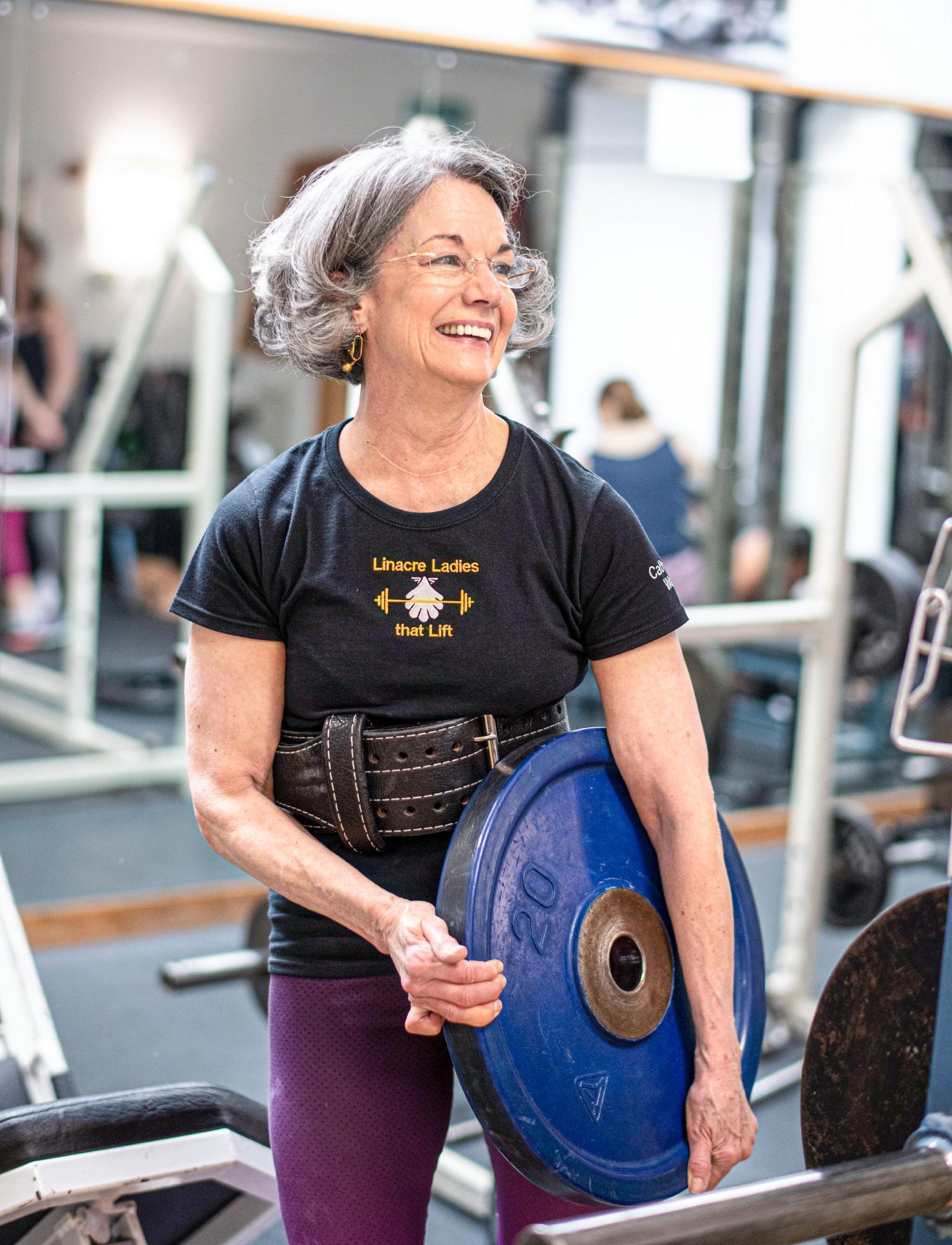 8/50

Dr. Catherine Walter, Powerlifting (Oxford)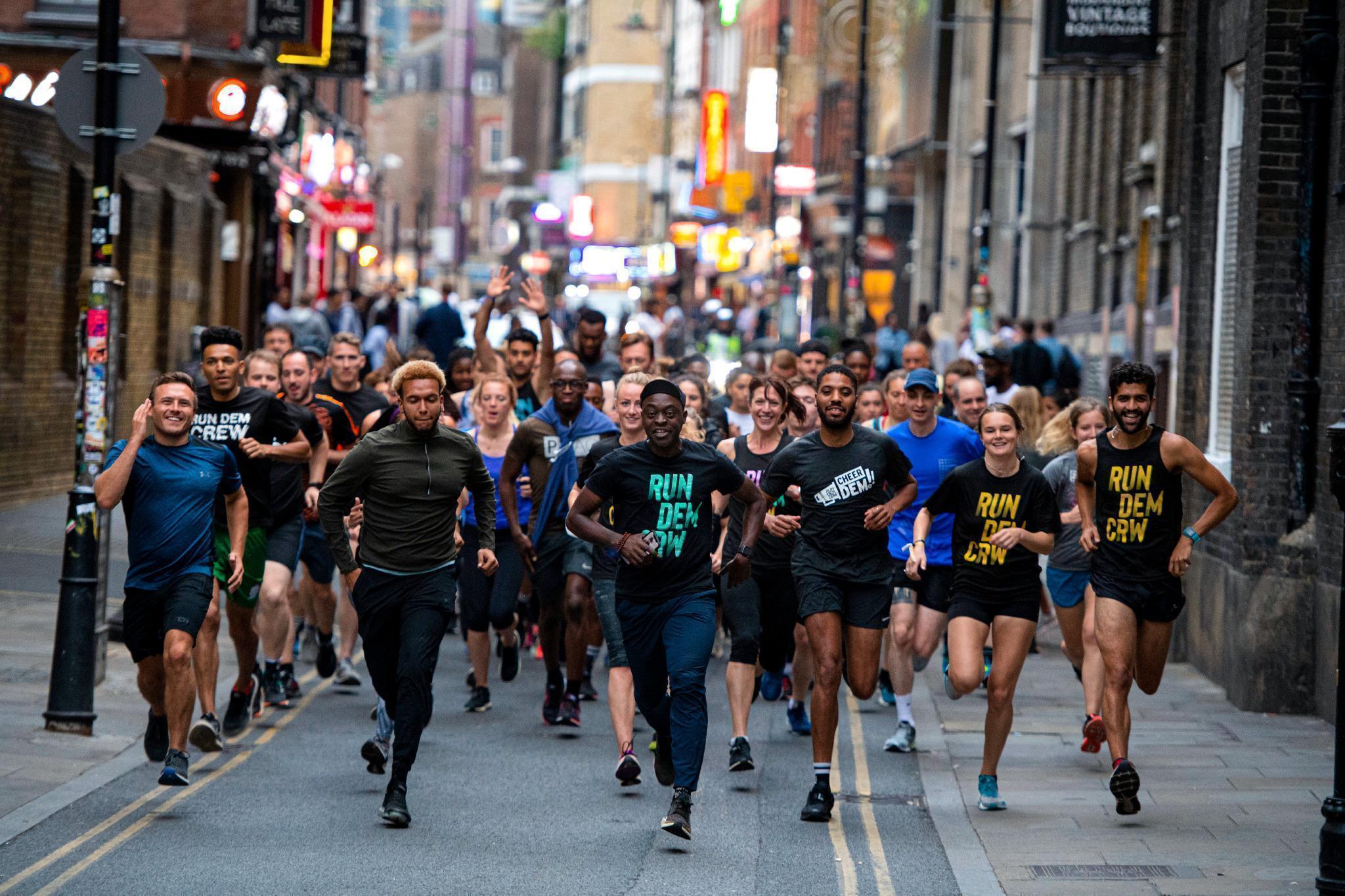 9/50

Charlie Dark, Running (London)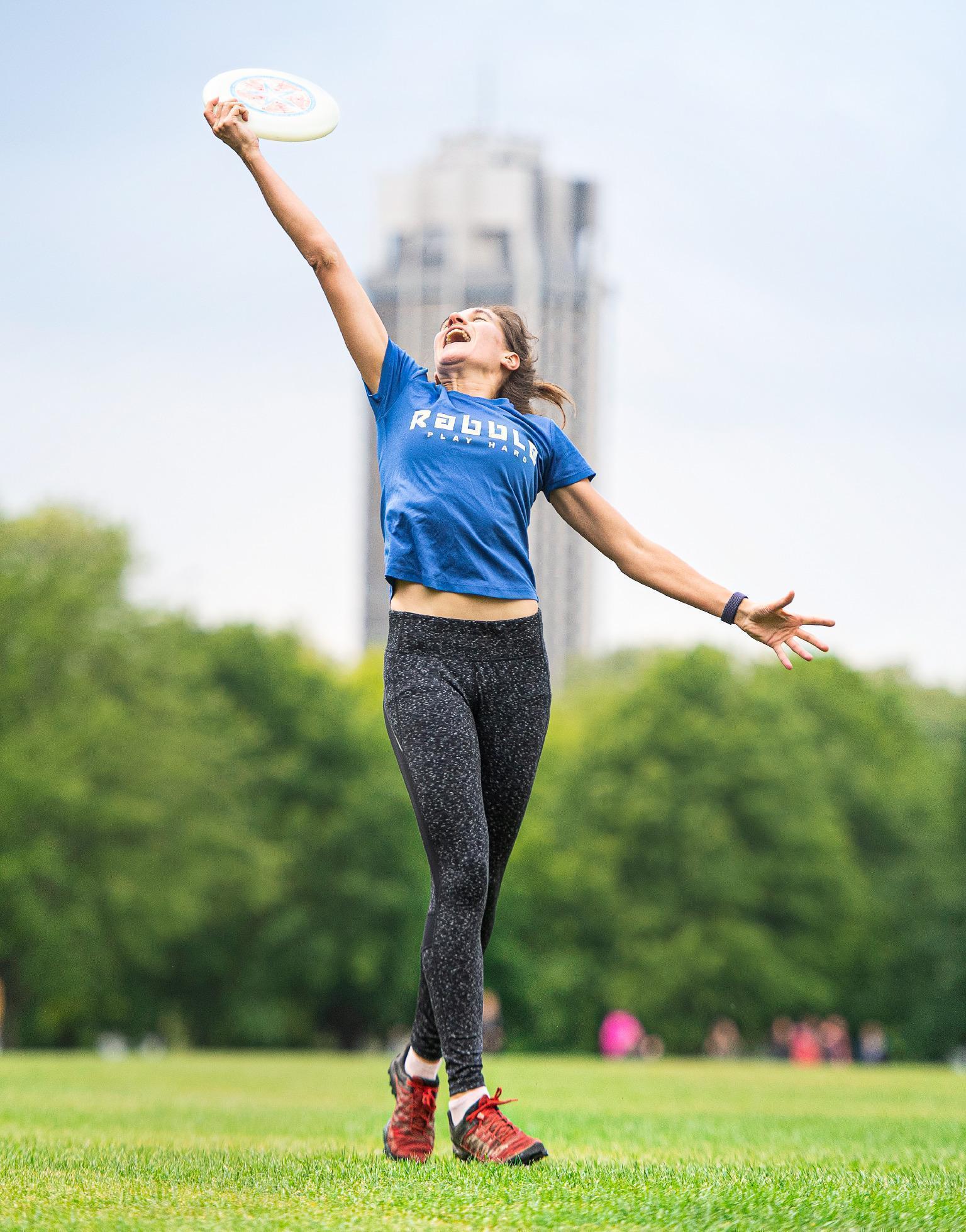 10/50

Charlotte Roach, HIIT (Chester)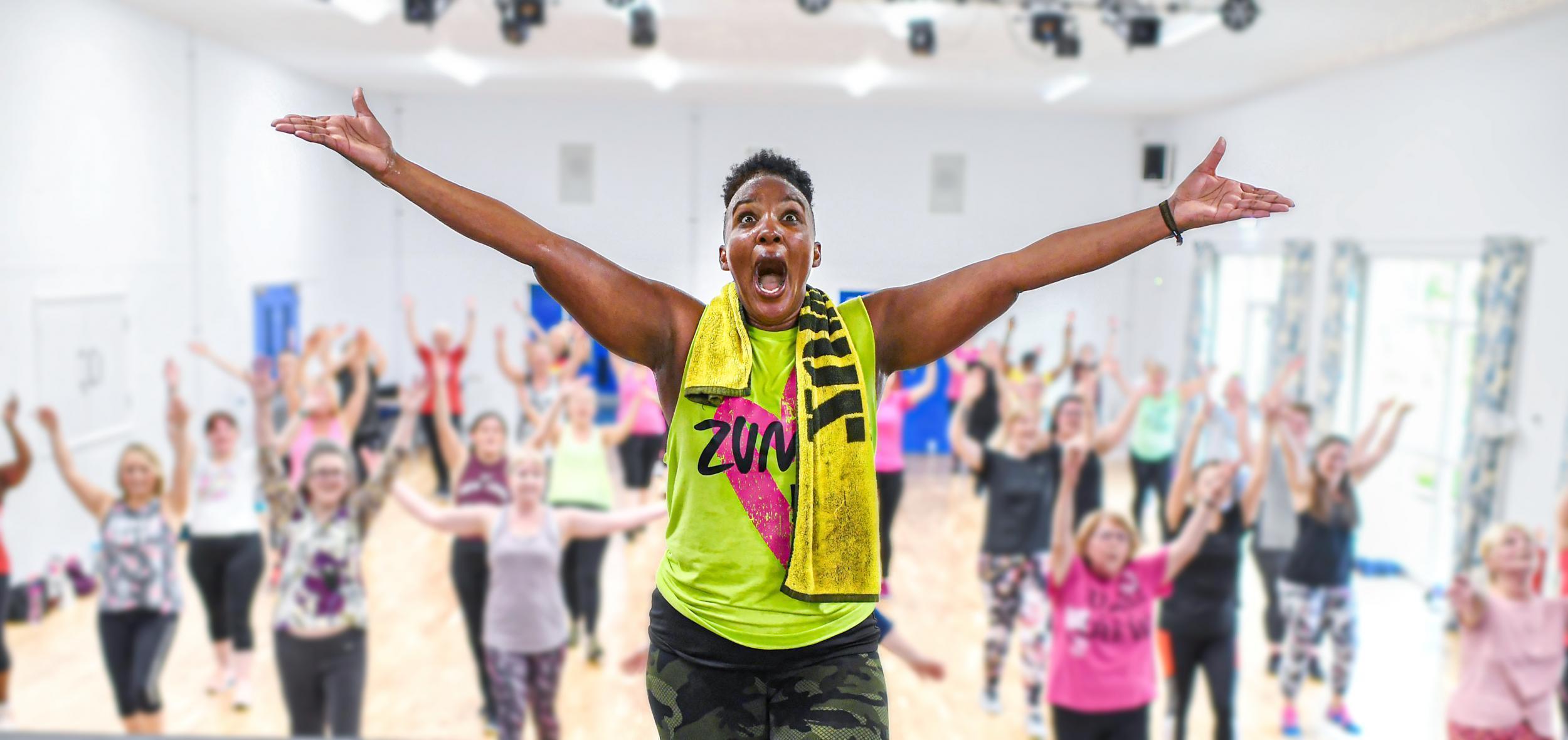 11/50

Charmaine Daley, Dance (Nottingham)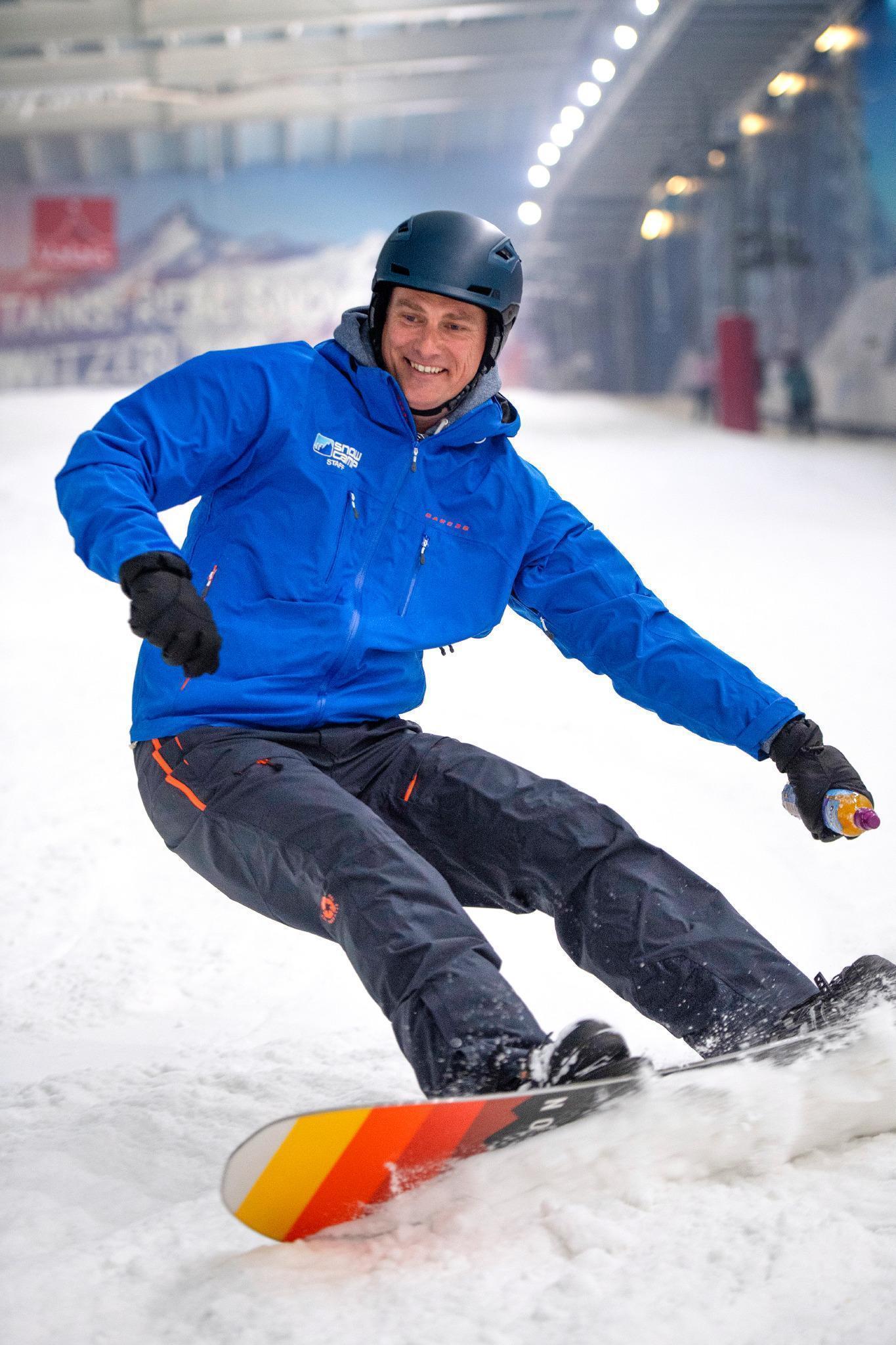 12/50

Dan Charlish, Snowsports (Hove)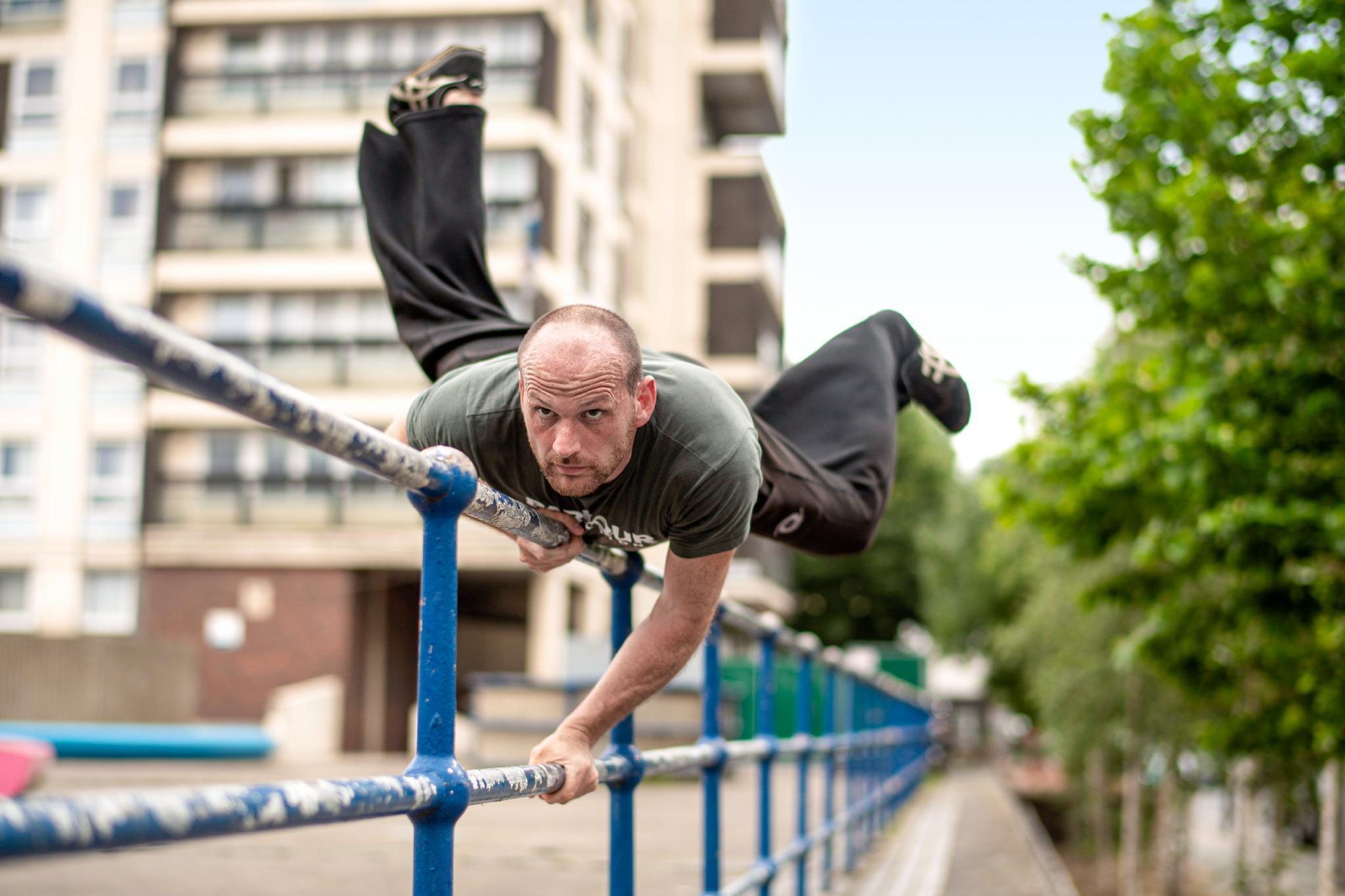 13/50

Dan Edwardes, Parkour (London)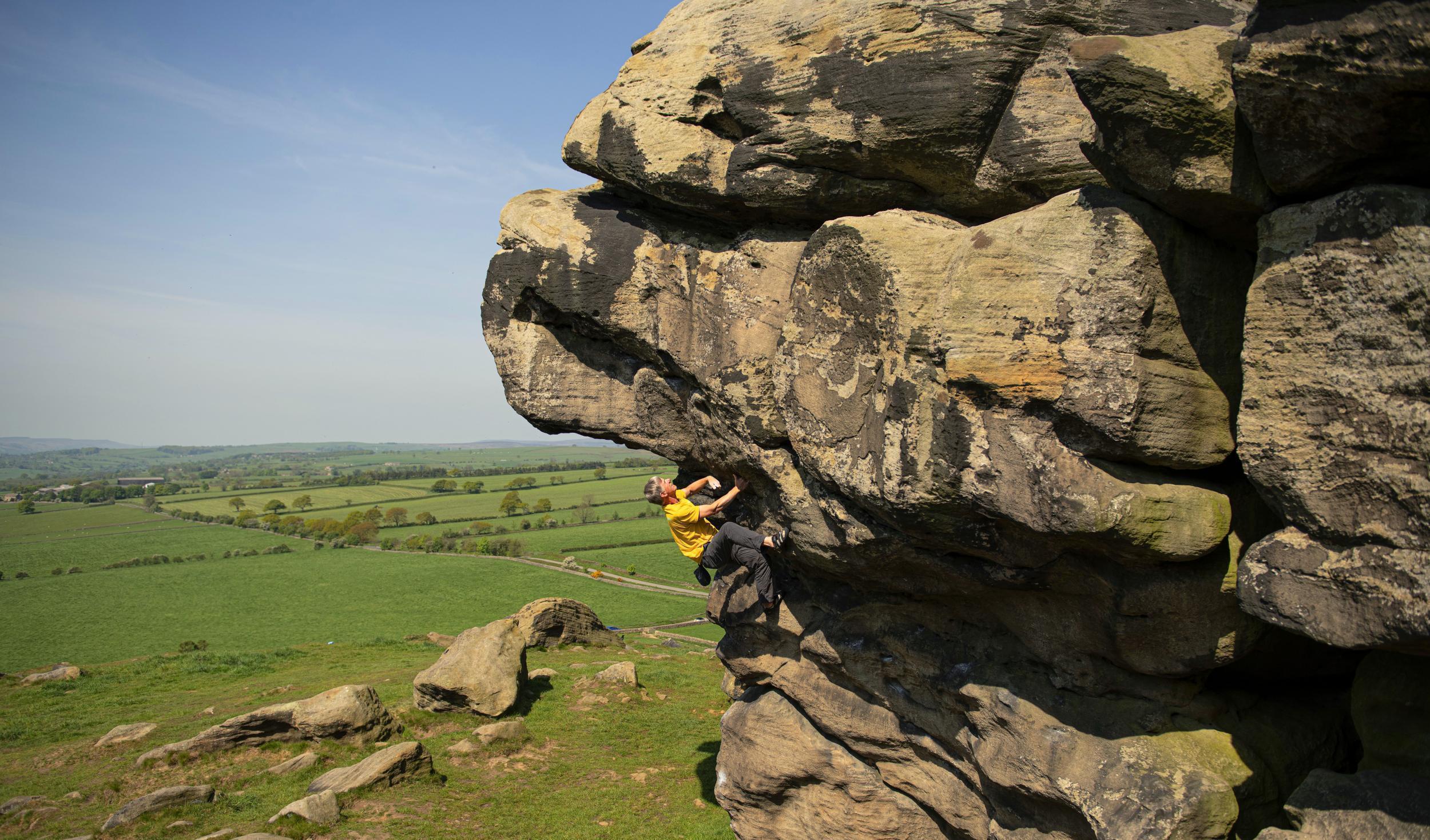 14/50

Dave Musgrove, Rock Climbing (Leeds)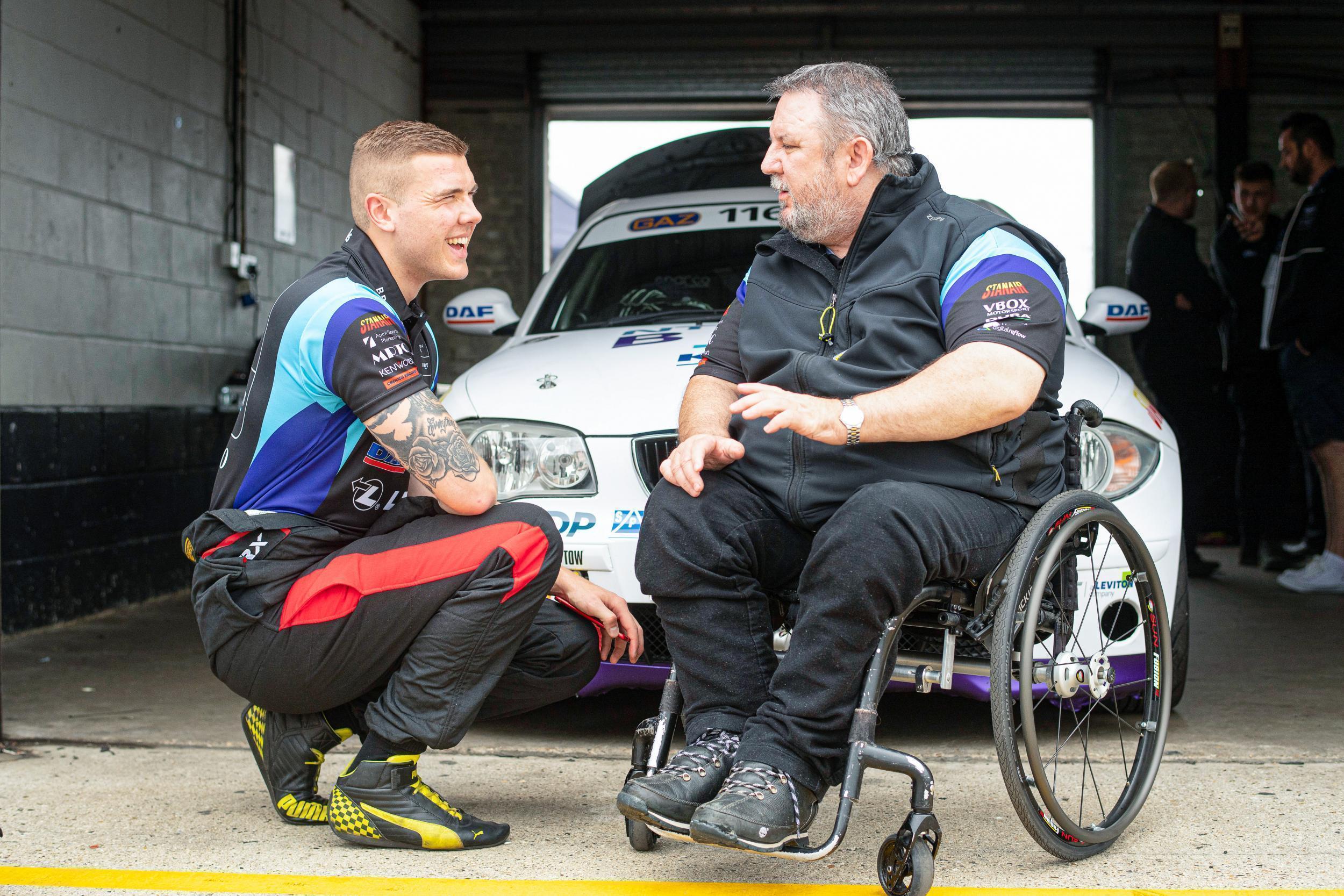 15/50

Dave Player, Motorsports (Newbury)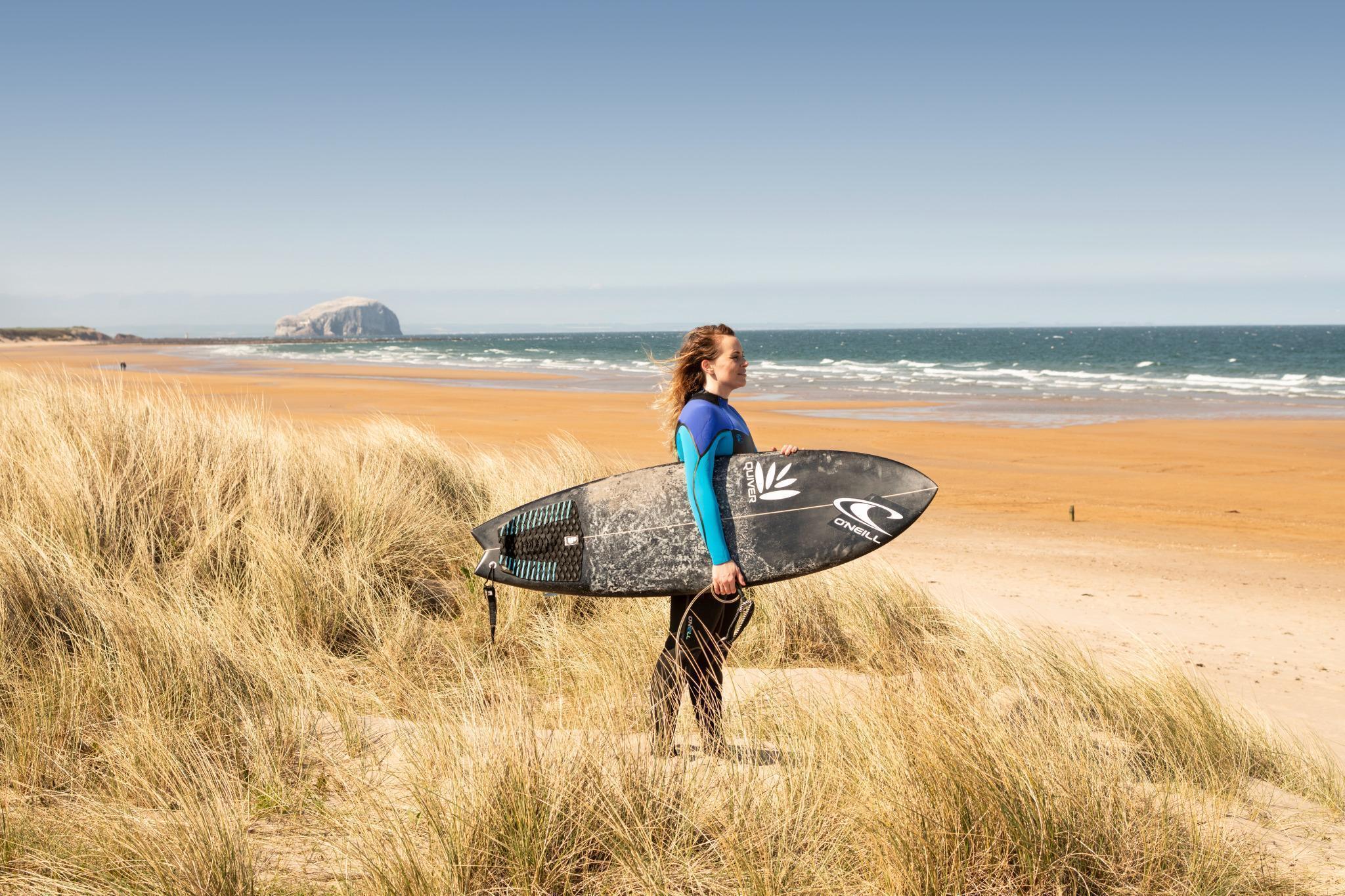 16/50

Dee Ripoll, Surfer (Edinburgh)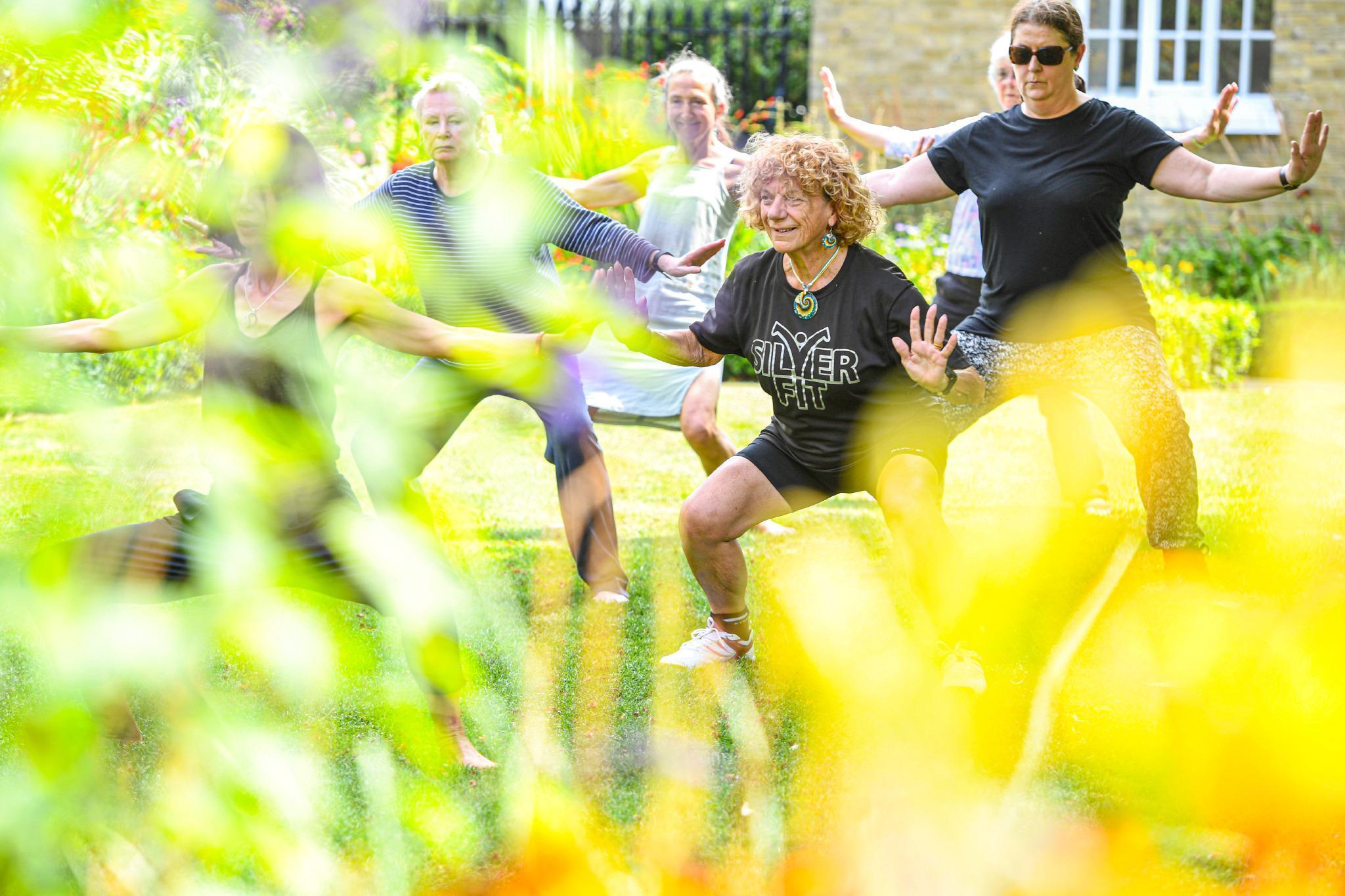 17/50

Edwina Brocklesby, Community Sports (London)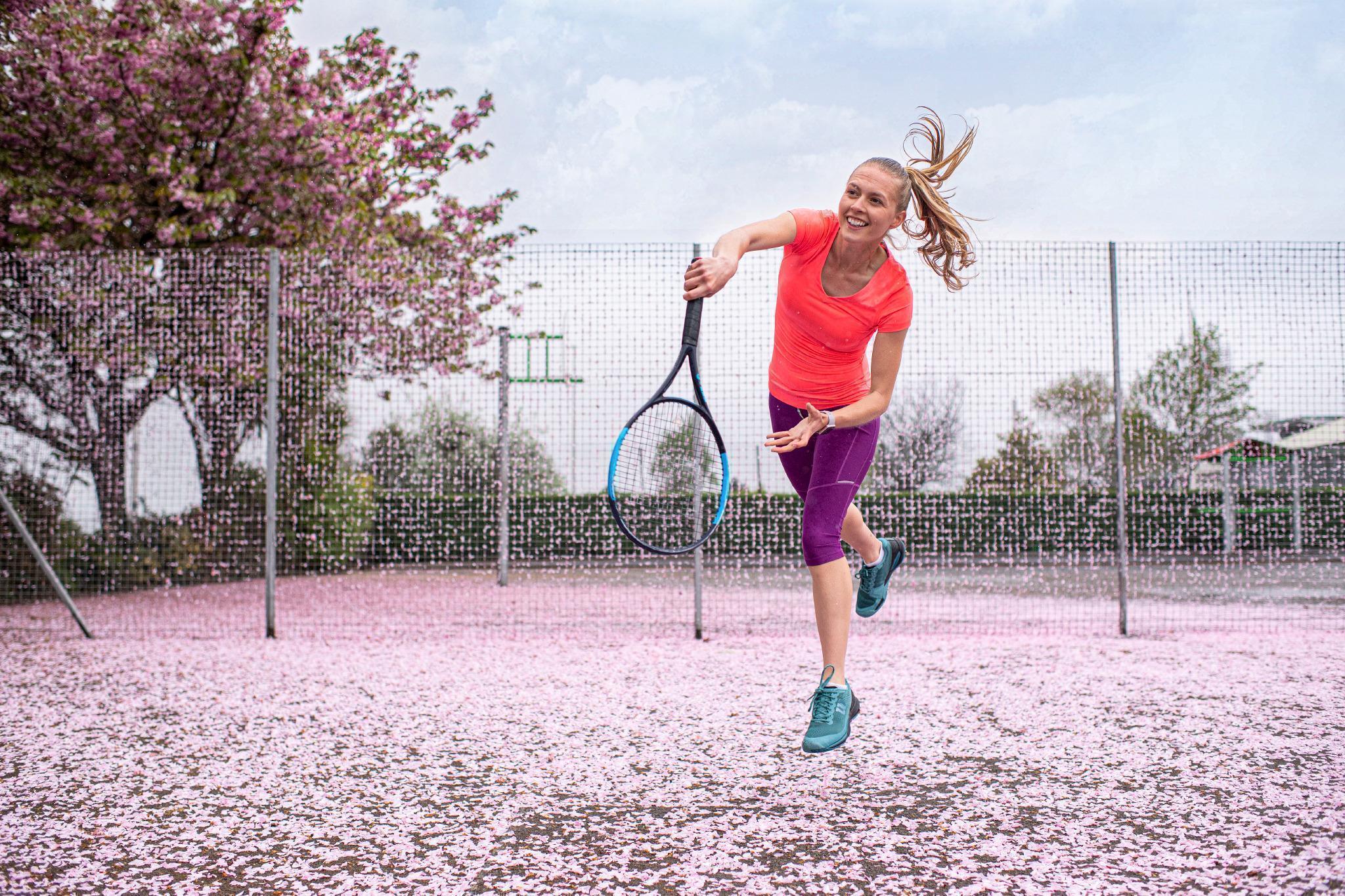 18/50

Francesca Lewis, Tennis (Swansea)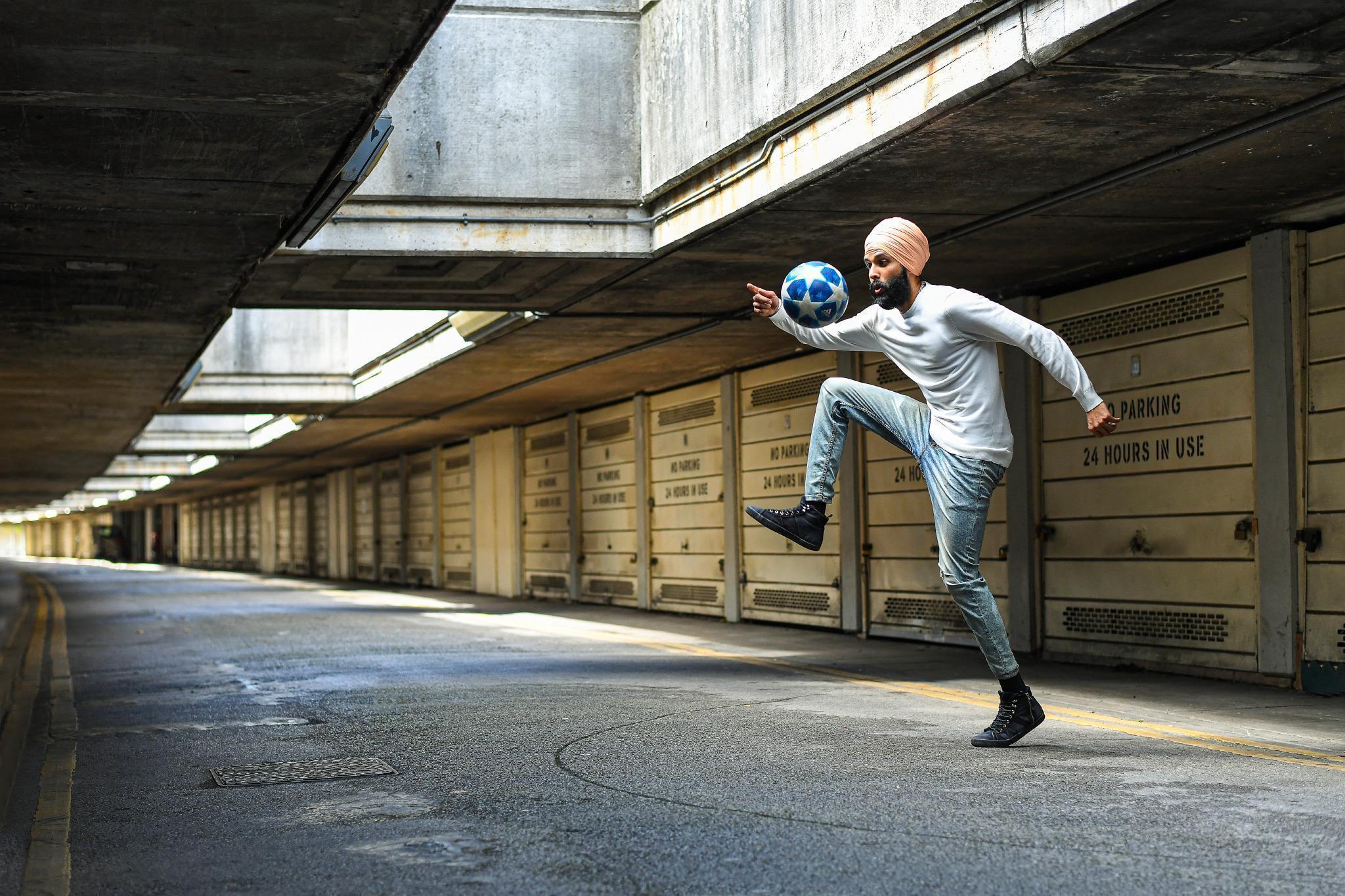 19/50

Gundeep Anand, Street Football (London)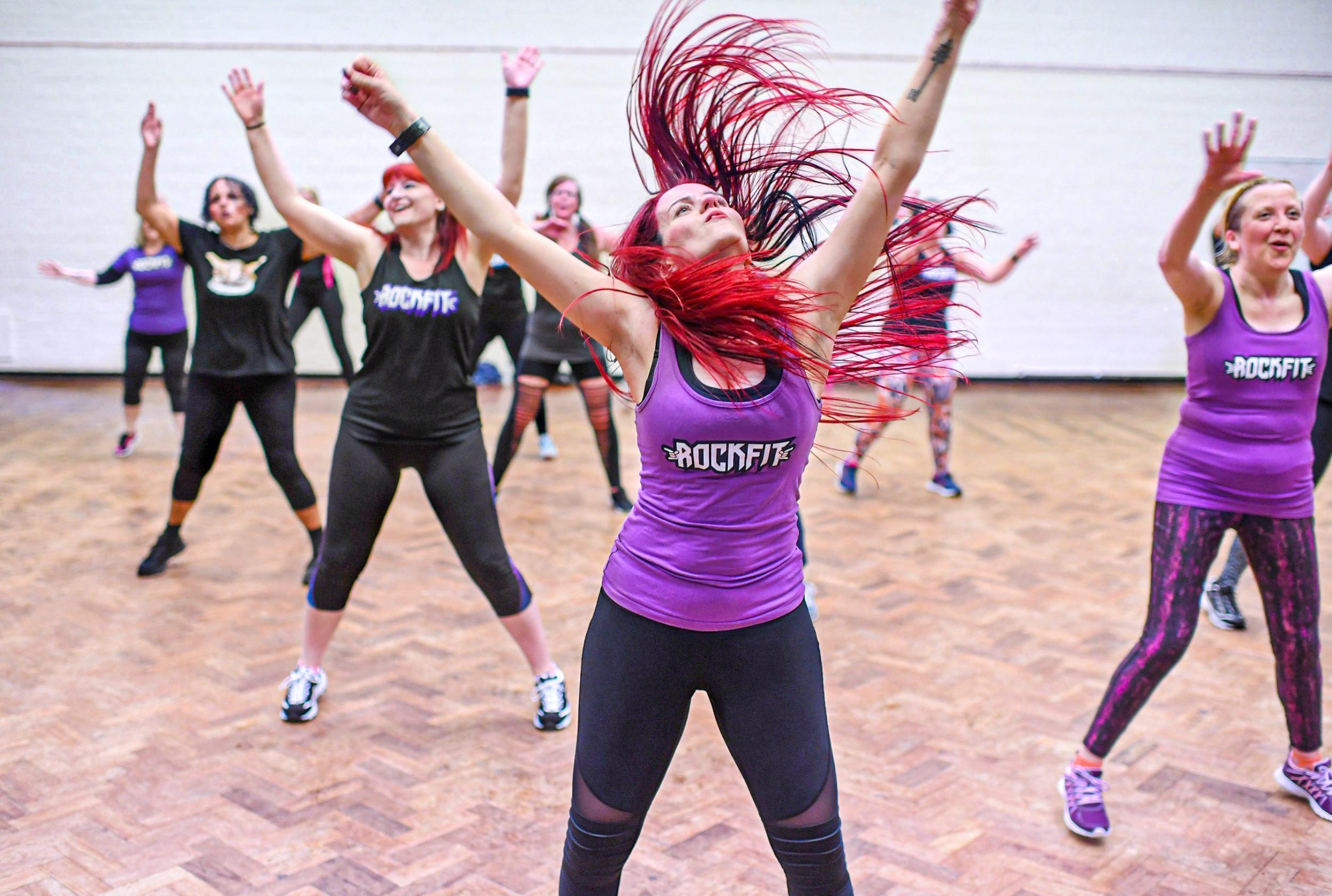 20/50

Hannah Hawkey, Dance (Plymouth)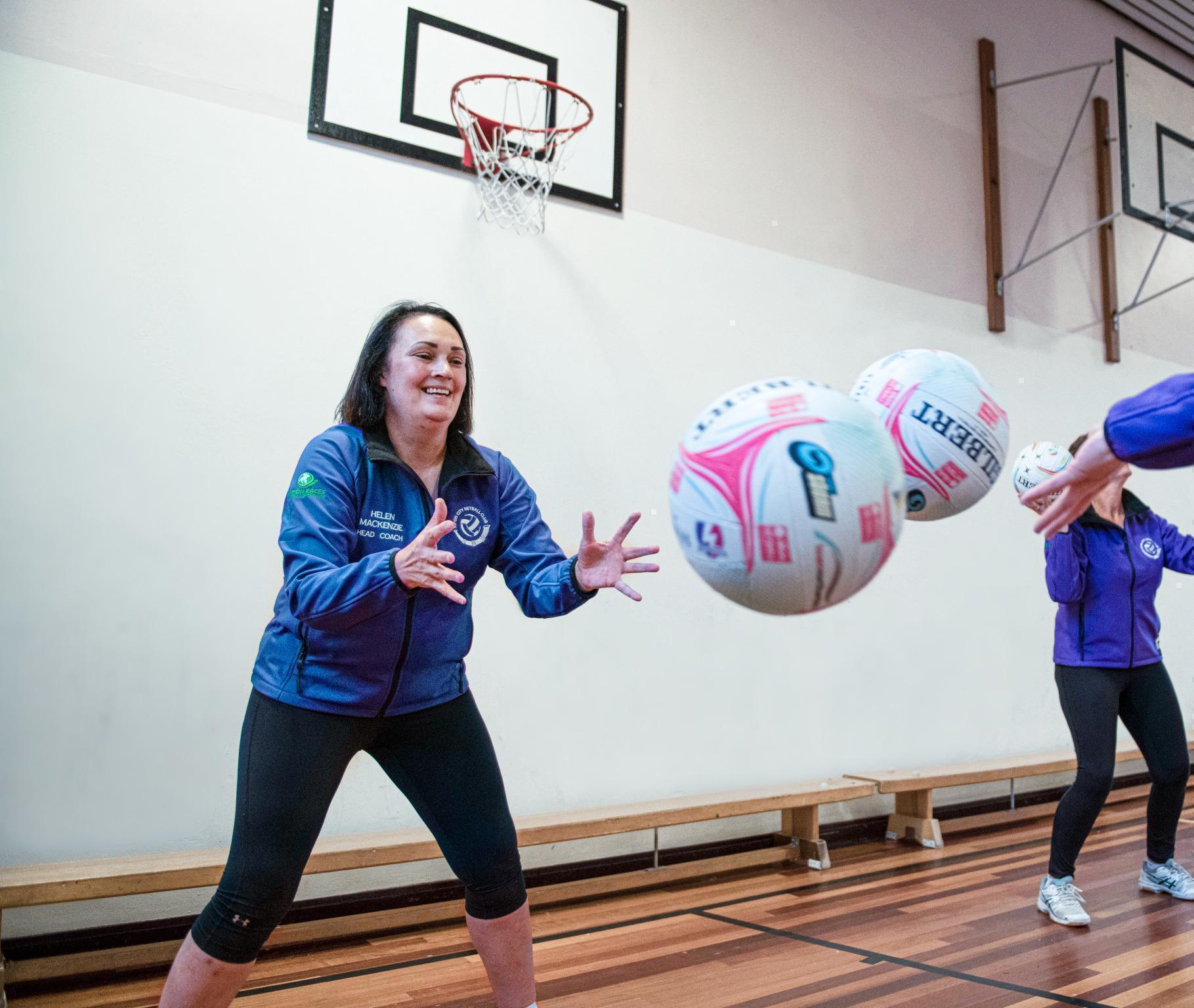 21/50

Helen Mackenzie, Netball (Ripon)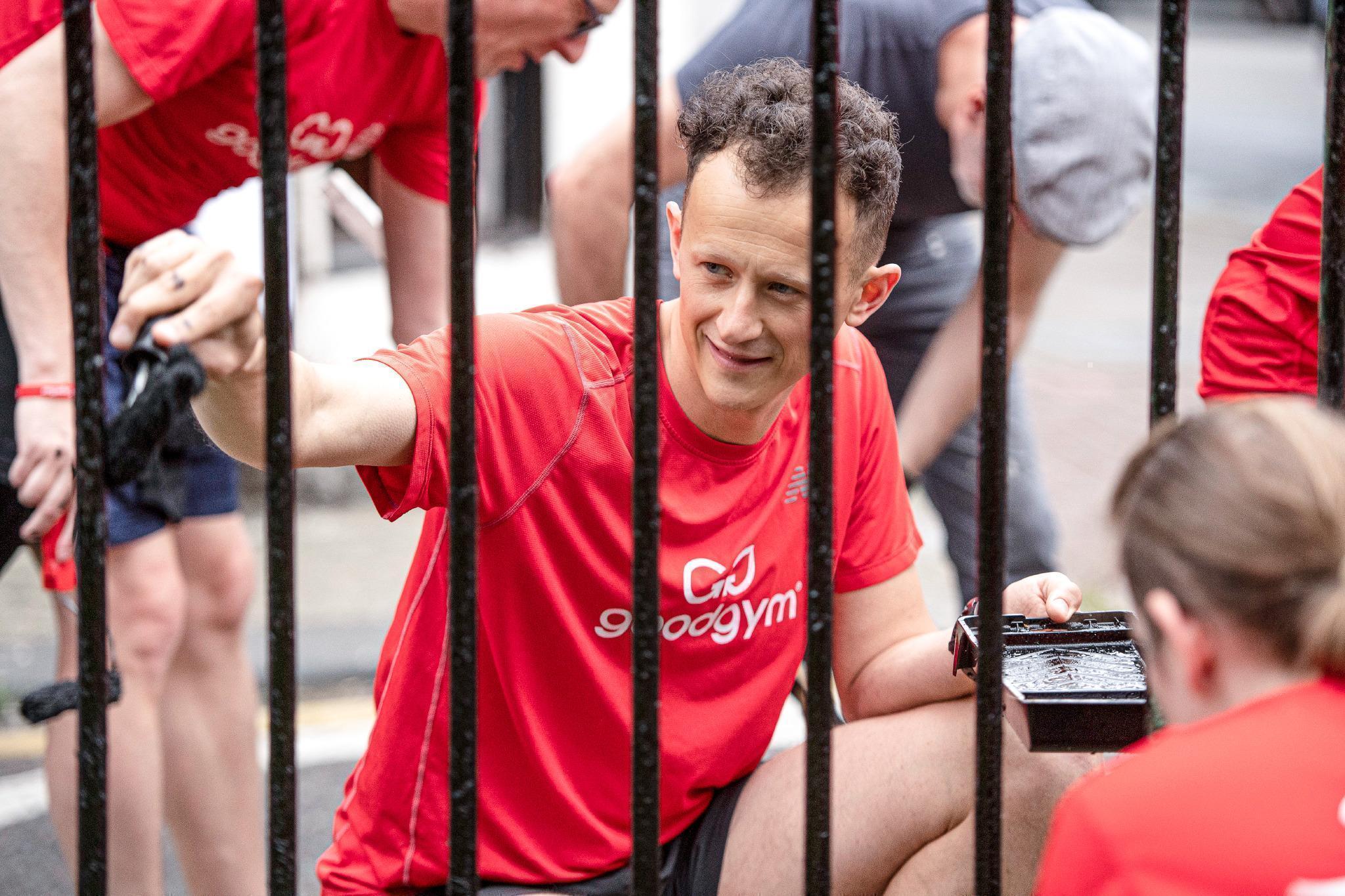 22/50

Ivo Gormley, Running (London)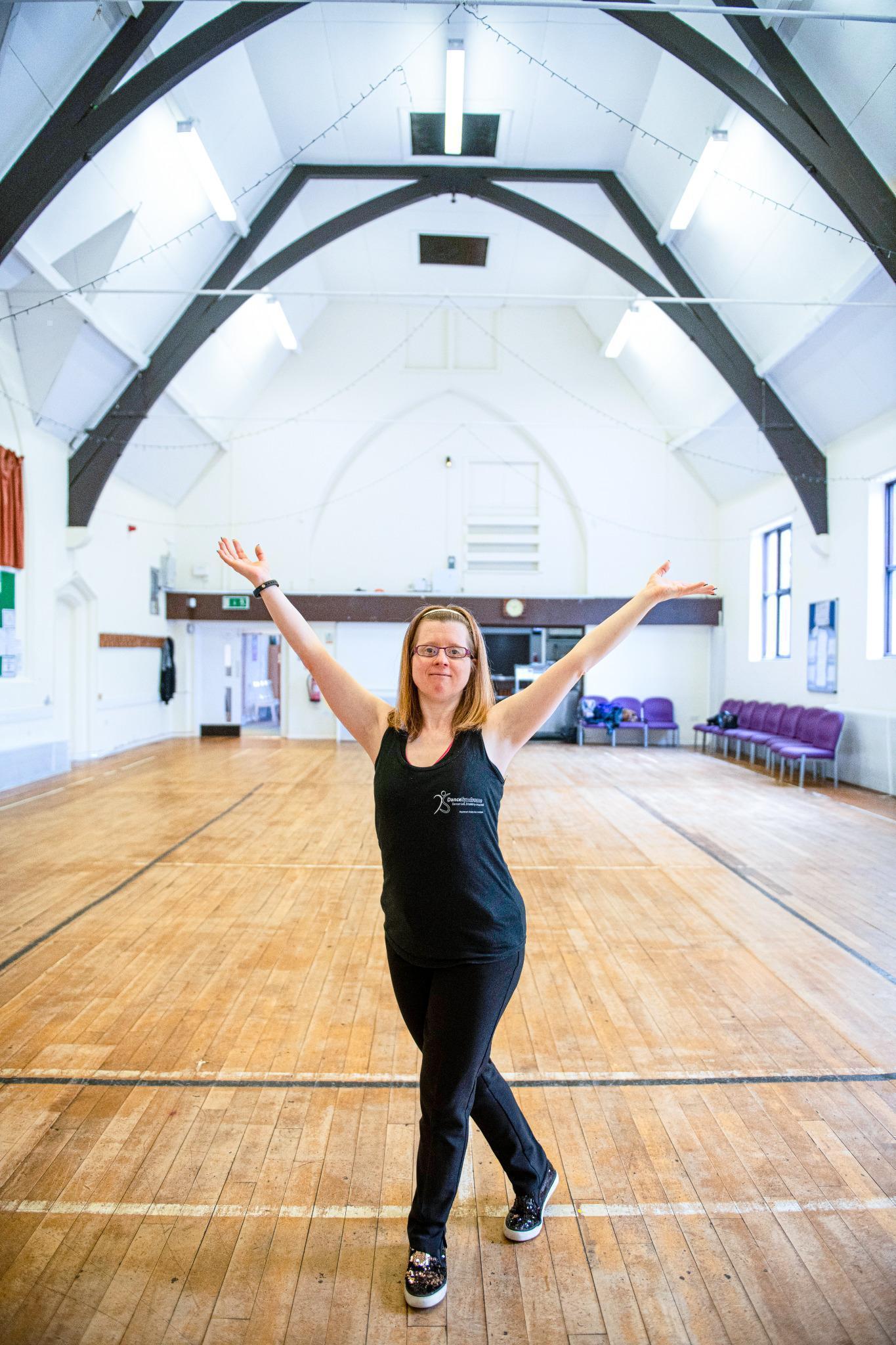 23/50

Jen Blackwell, Dance (Preston)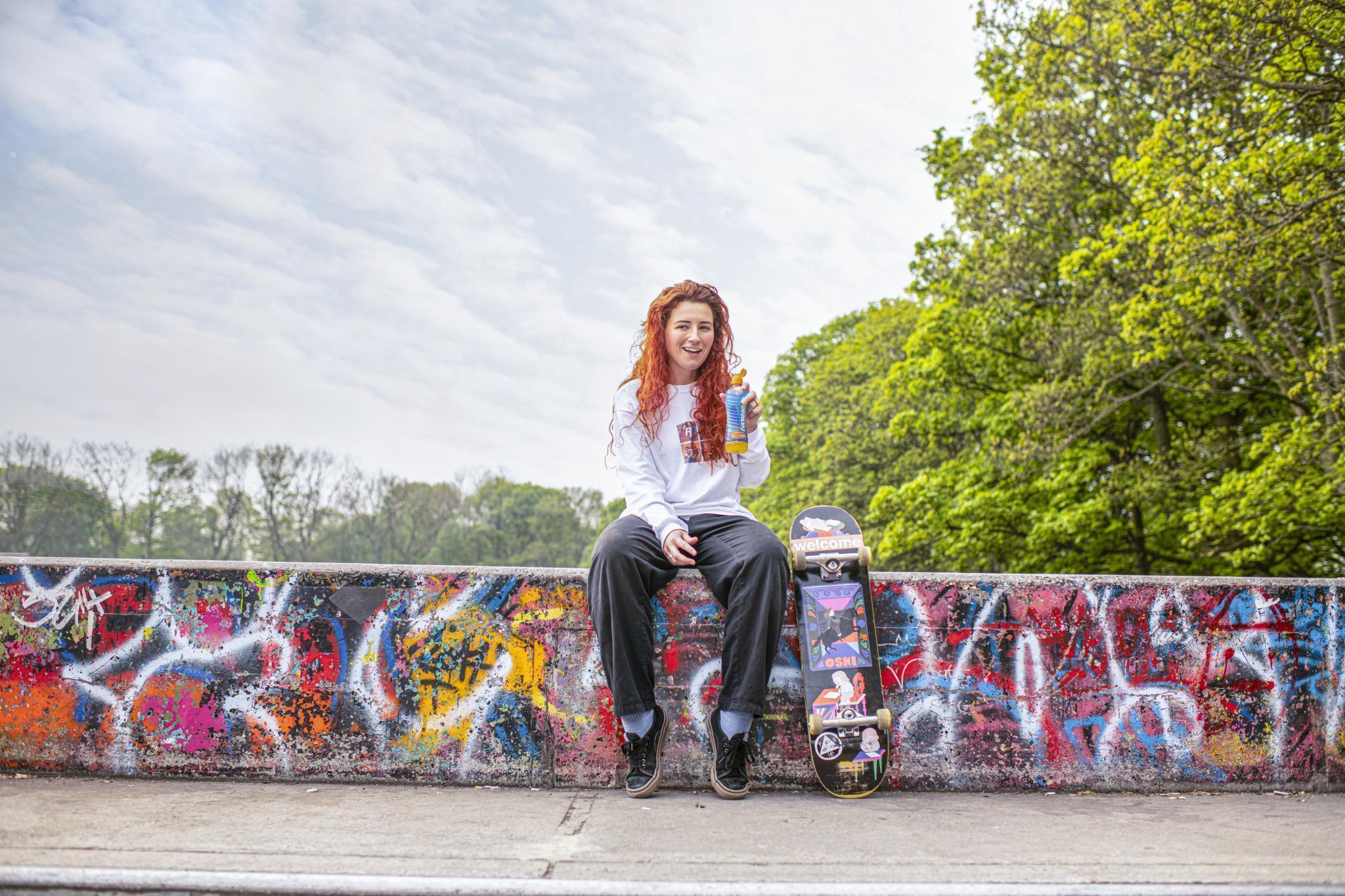 24/50

Jess Melia, Skateboarding (Leeds)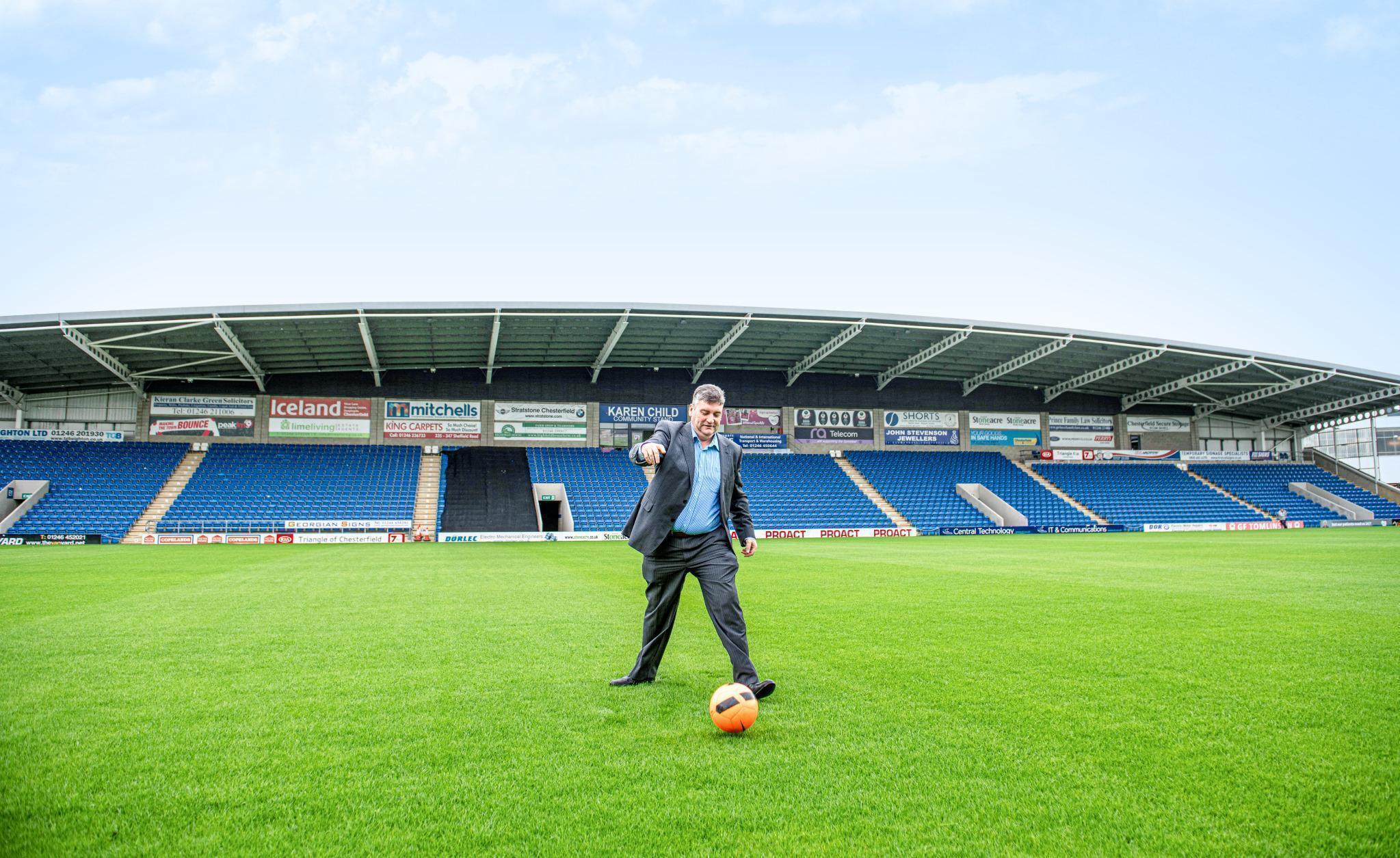 25/50

John Croot, Walking Football (Chesterfield)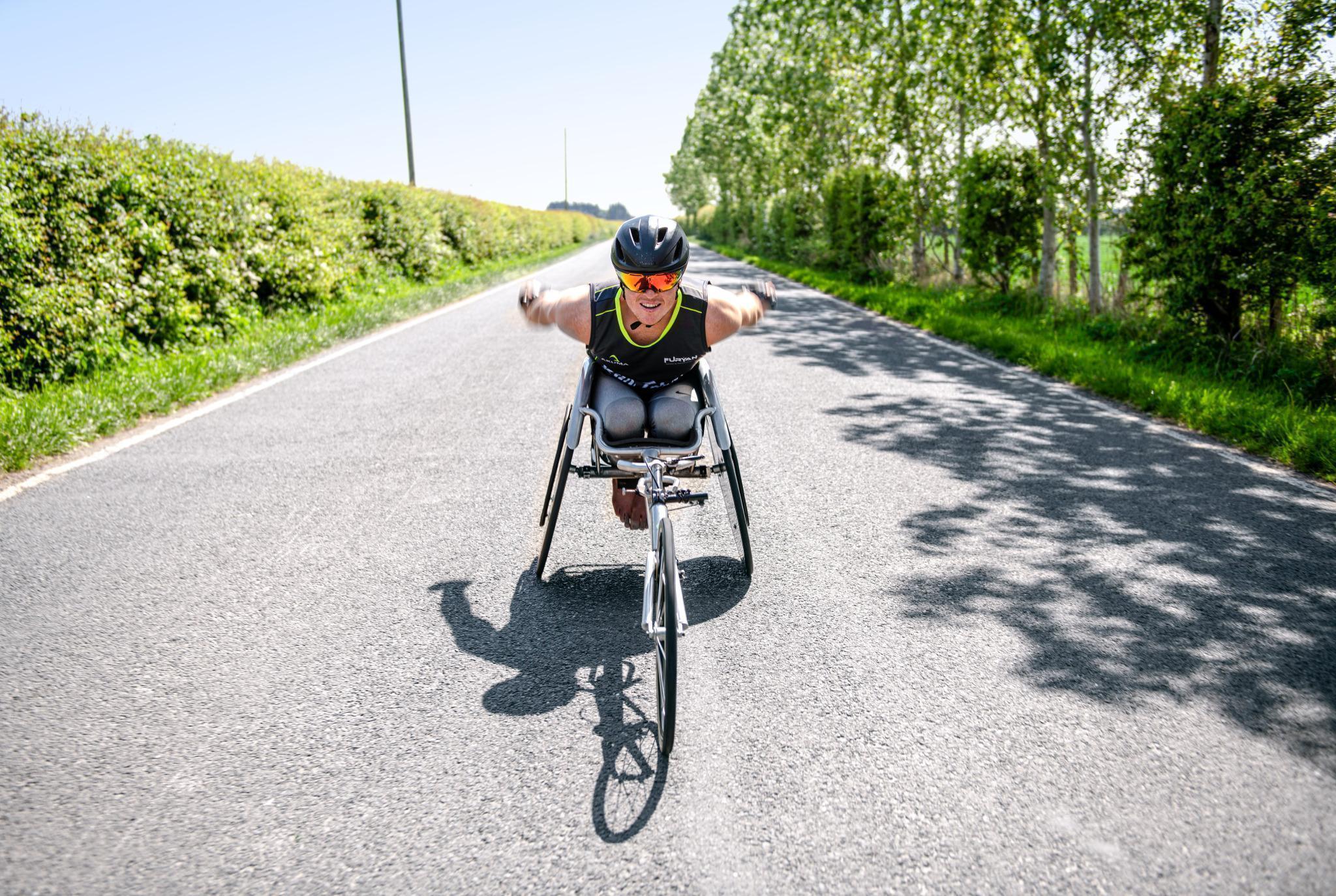 26/50

Josh Landmann, Para-athletics (Poulton-Le-Flyde)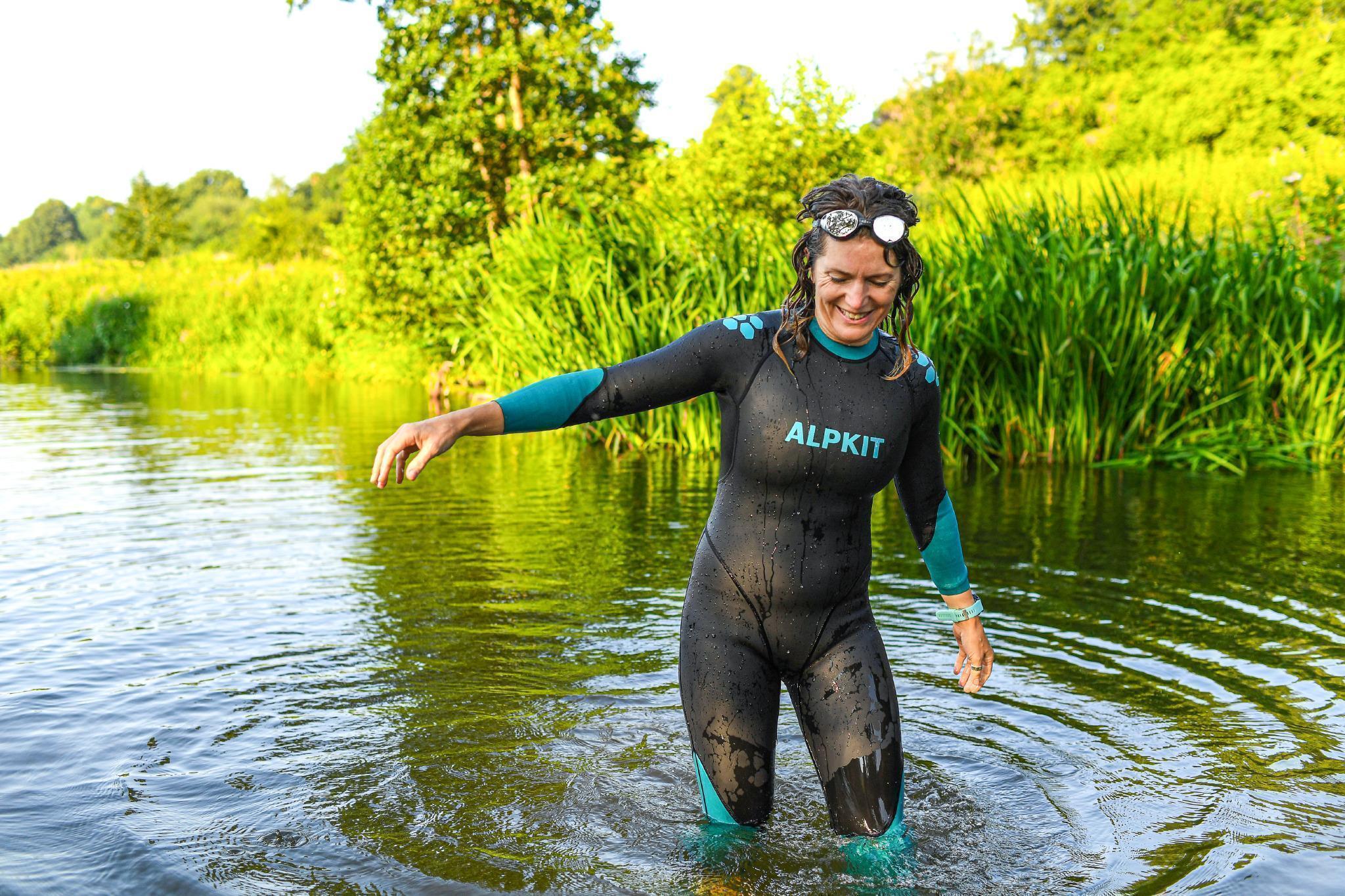 27/50

Kate Rew, Outdoor Swimming (Somerset)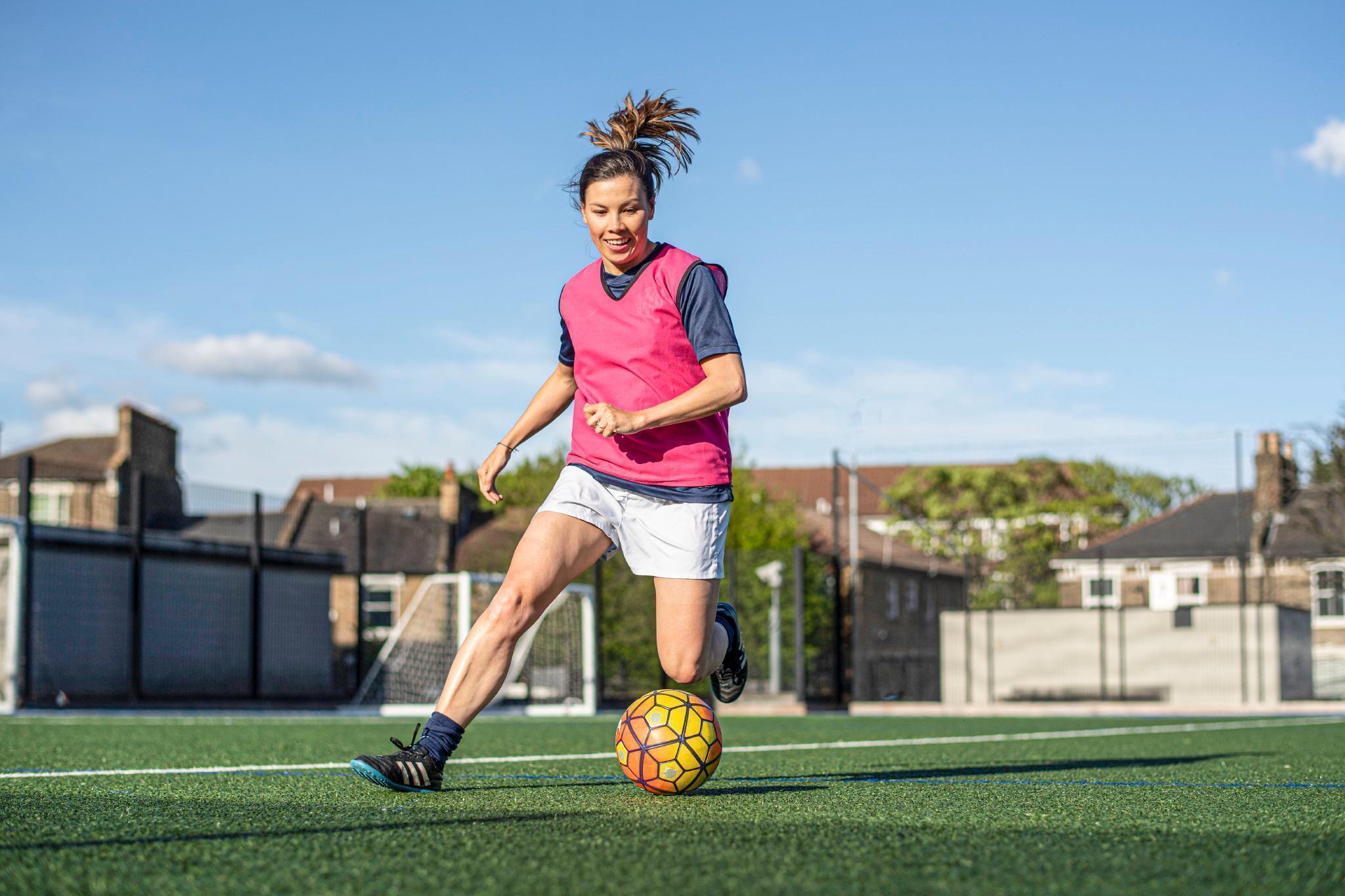 28/50

Katee Hui, Football (London)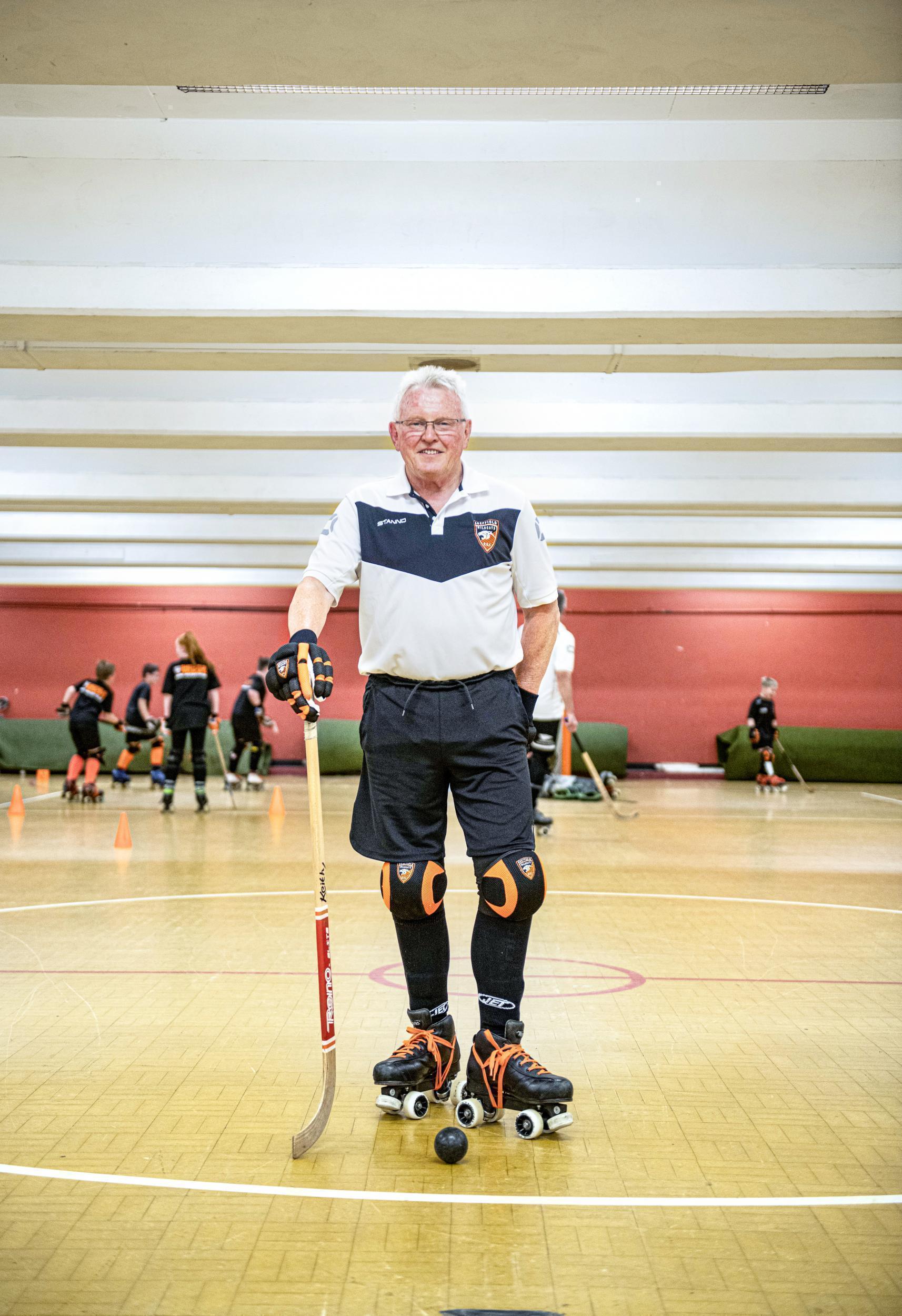 29/50

Keith Whitton, Rink Hockey (Doncaster)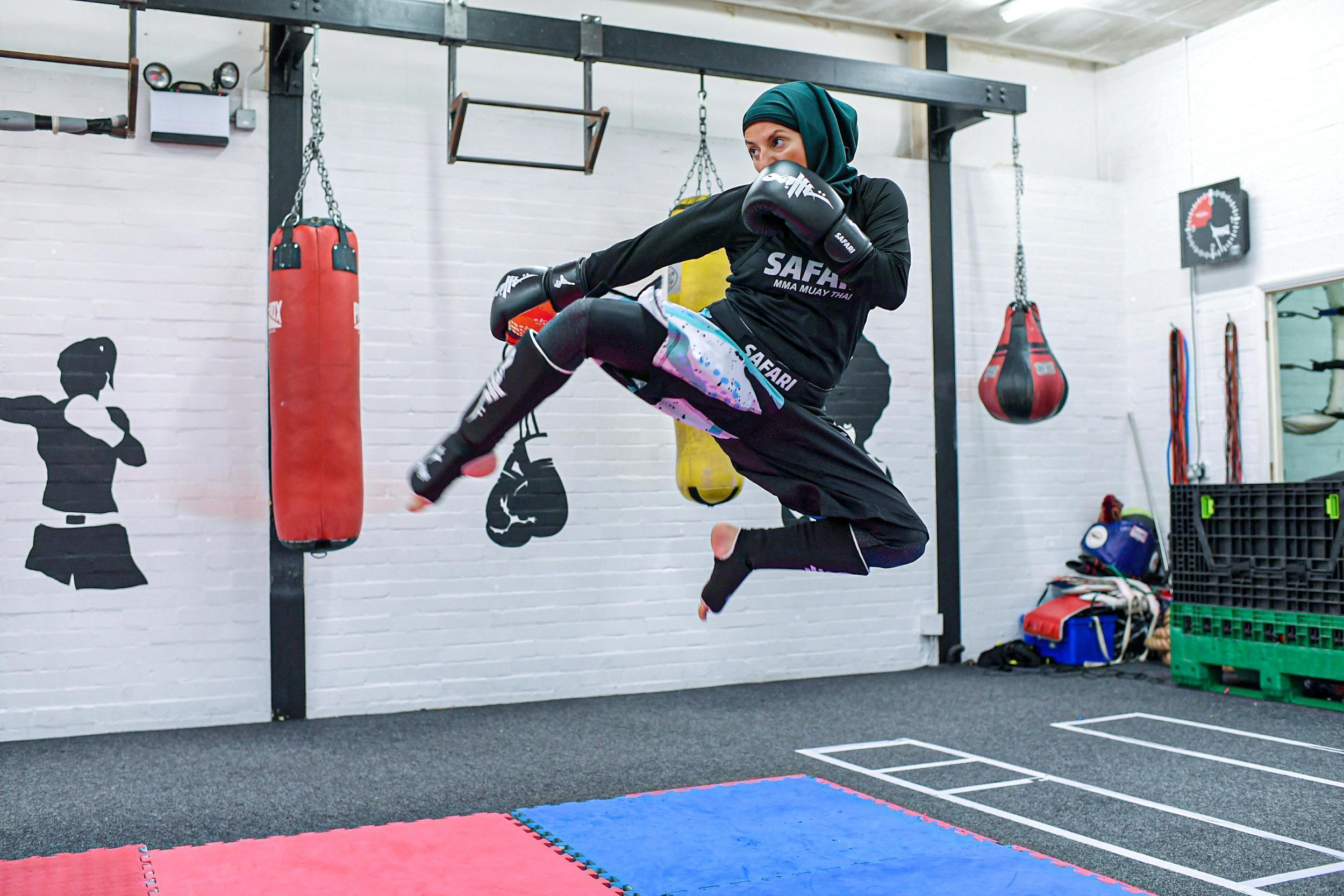 30/50

Khadijah Safari, Martial Arts (Milton Keynes)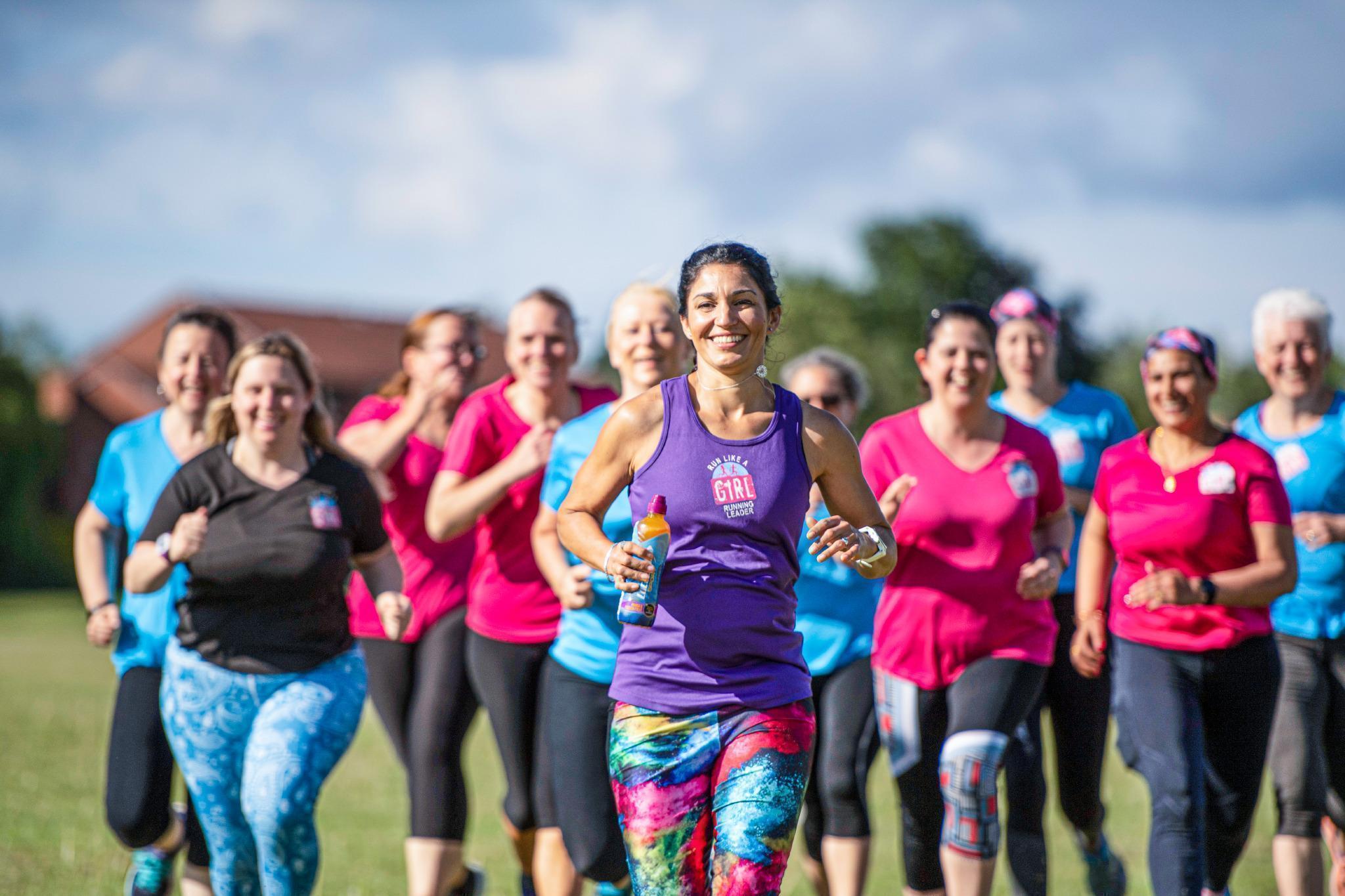 31/50

Lauren Gregory, Running (Leamington Spa)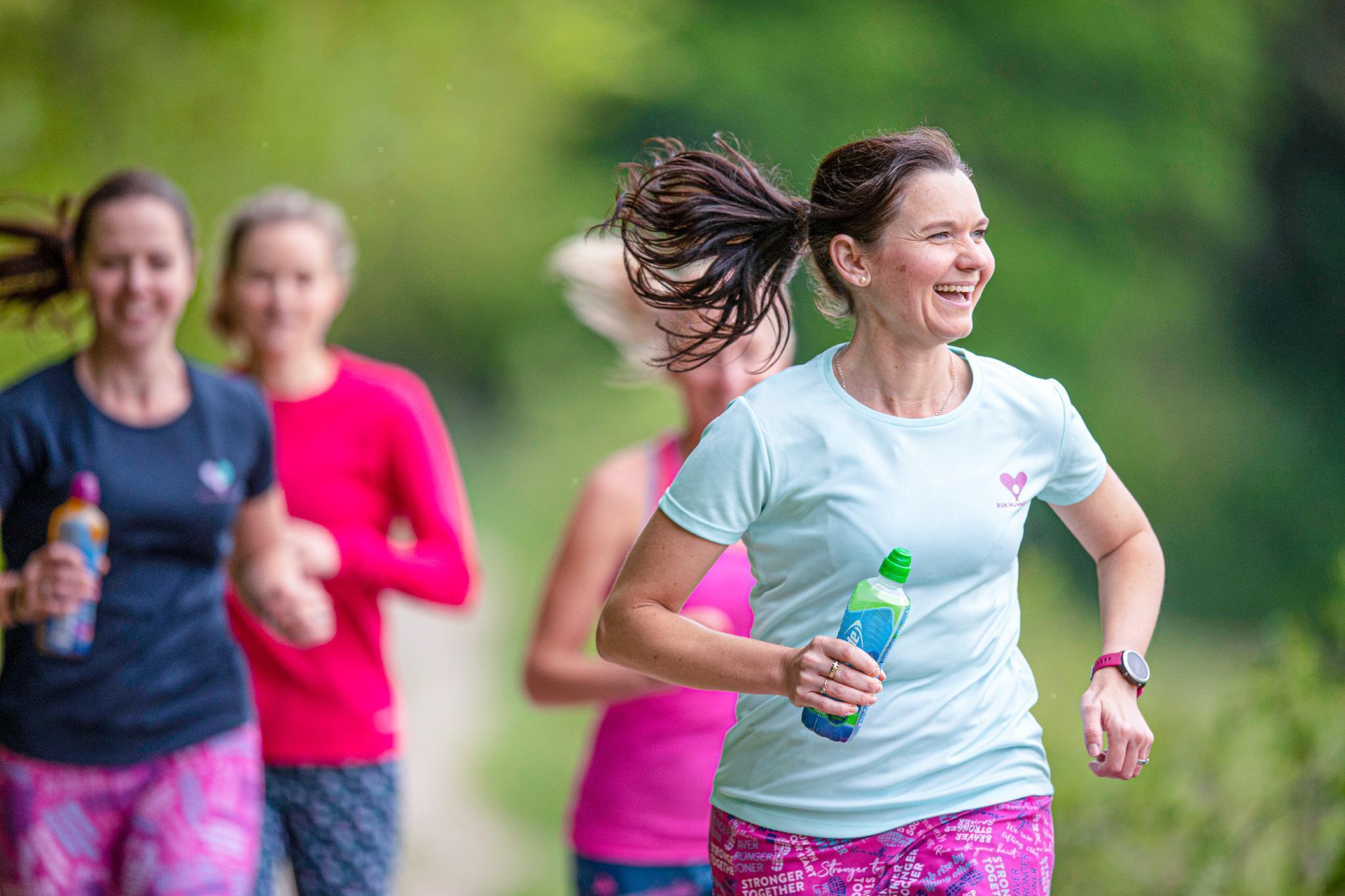 32/50

Leanne Davies, Running (Leatherhead)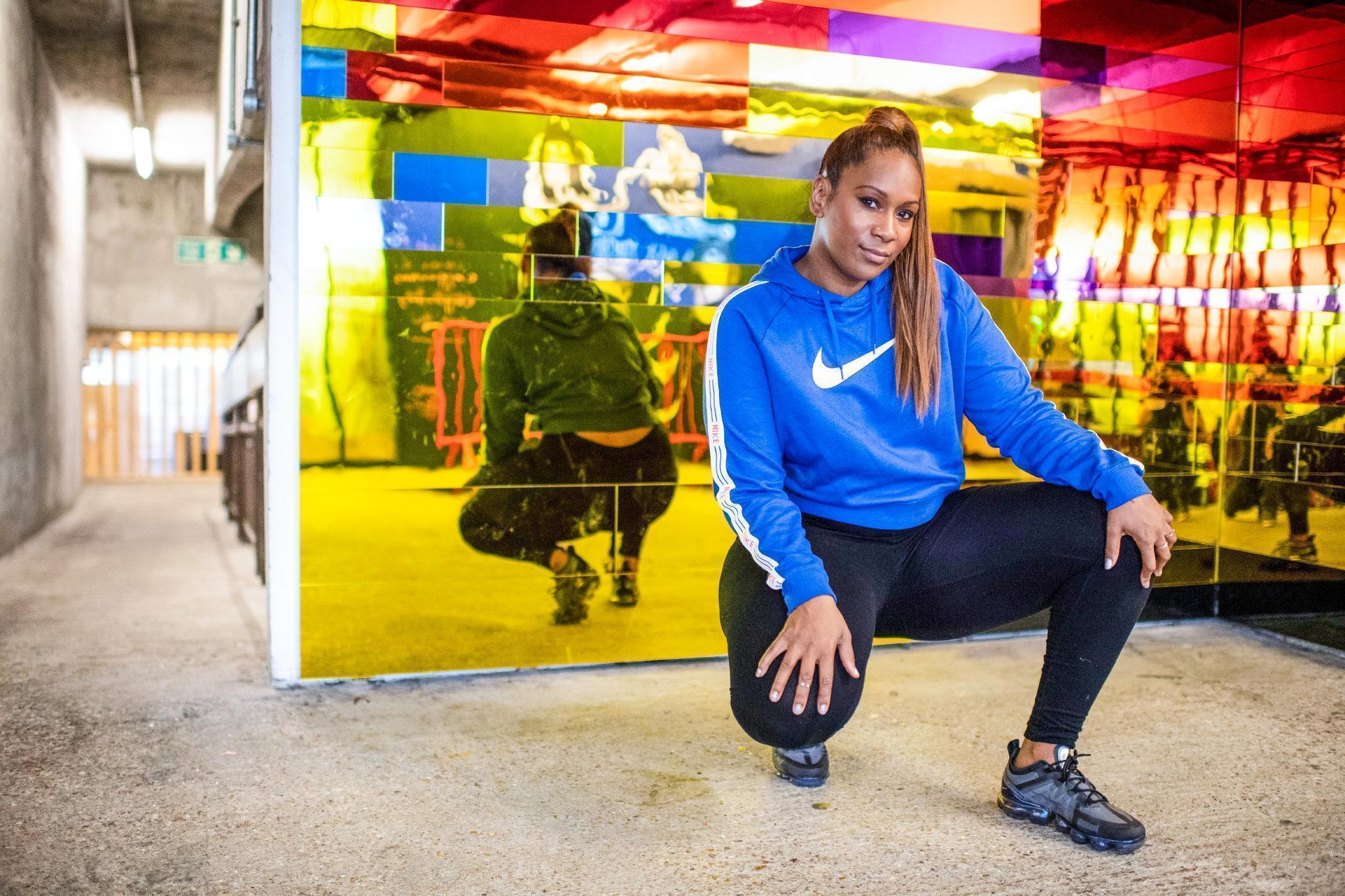 33/50

Leanne Pero, Dance (London)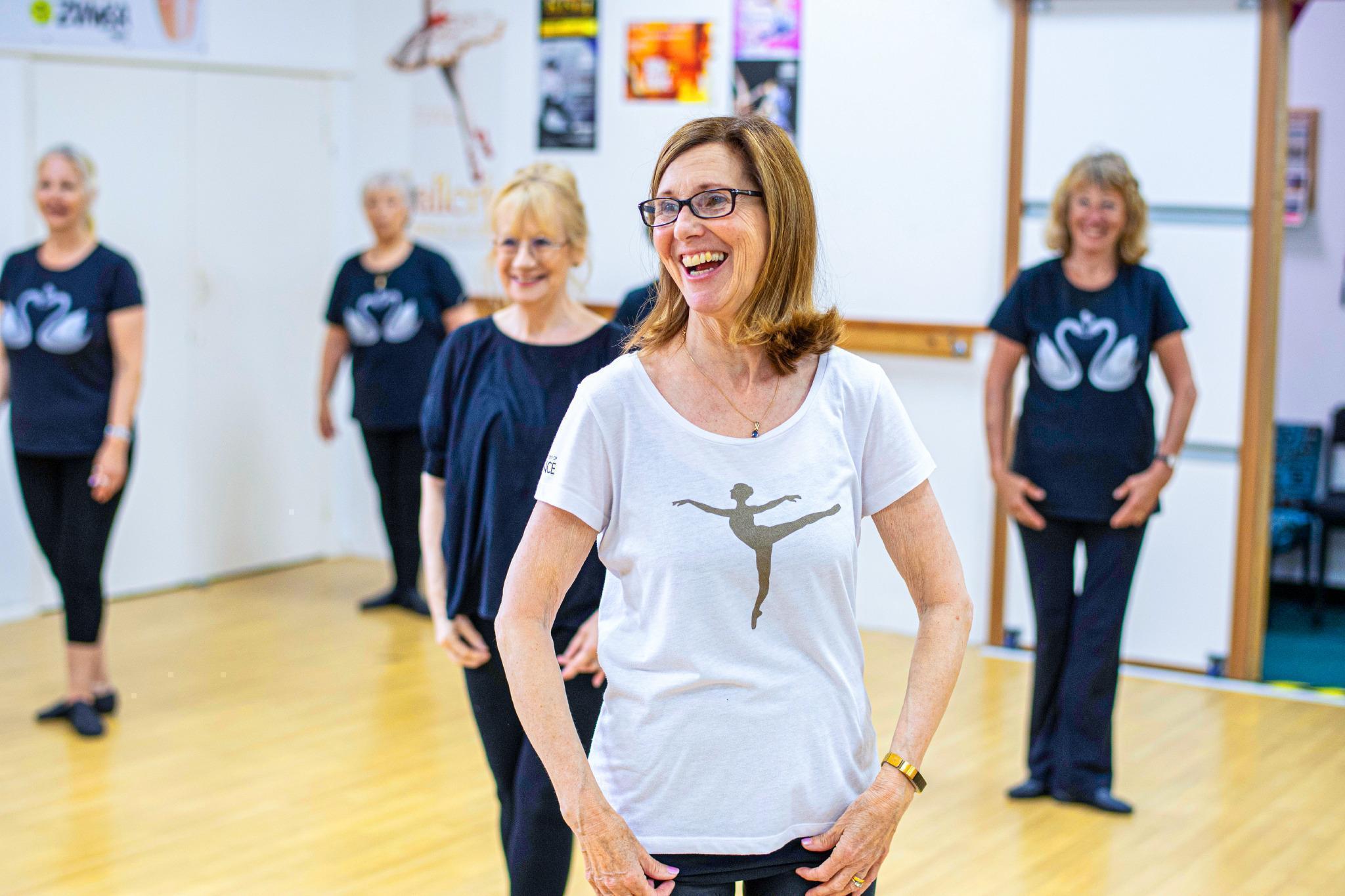 34/50

Linda Hesselden, Ballet (Plymouth)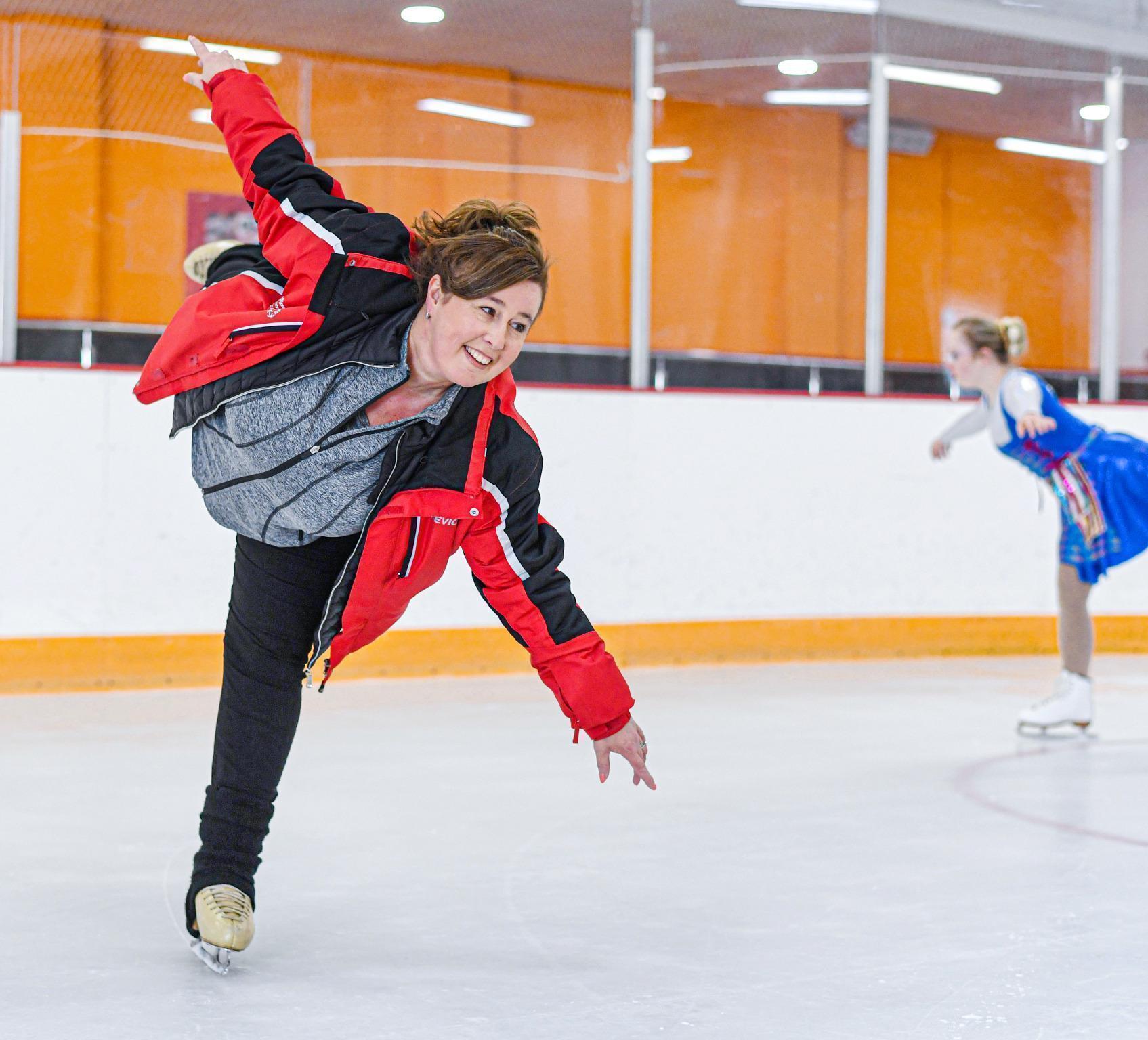 35/50

Louisa Chatwin, Ice-Skating (Selston)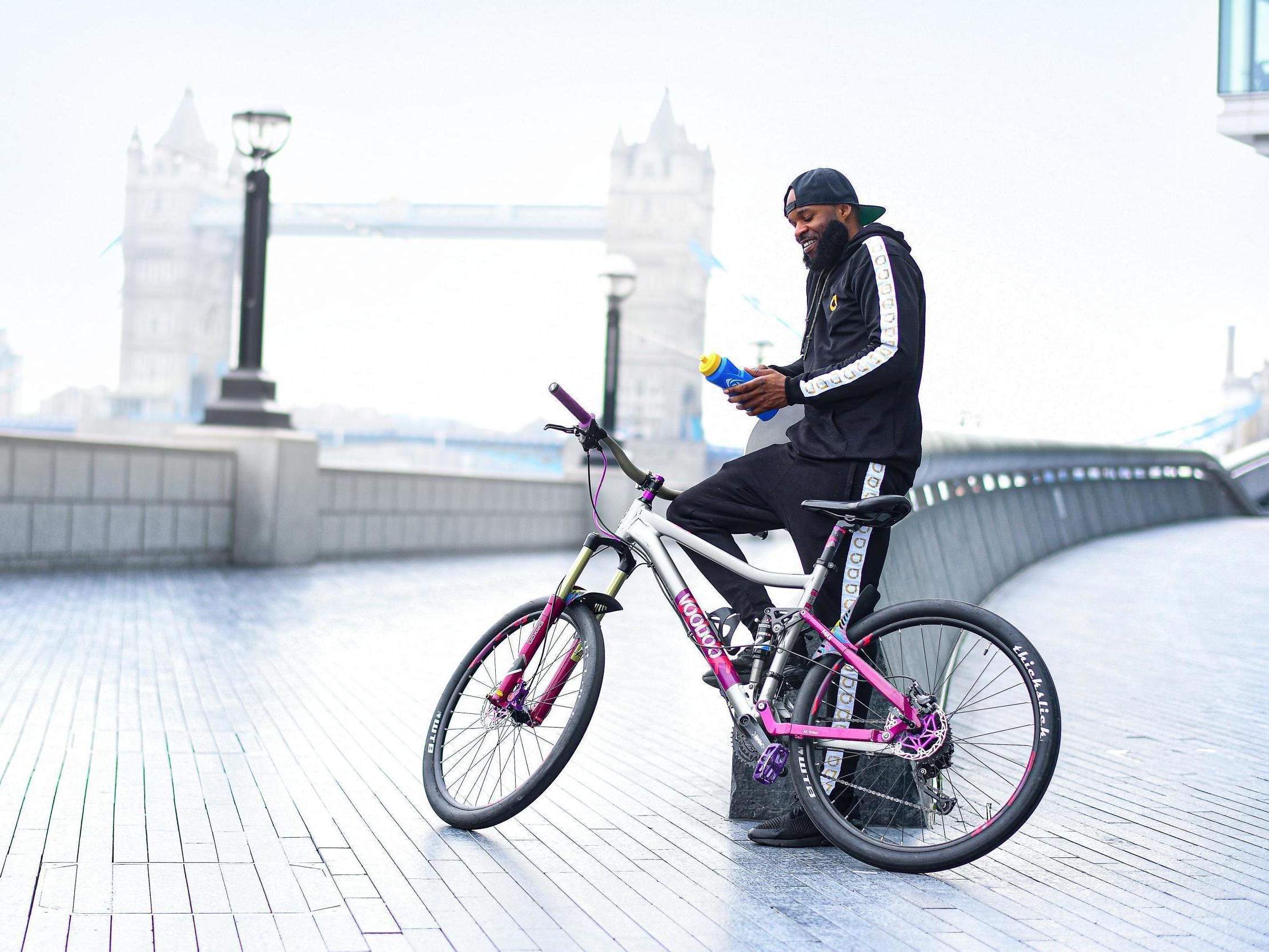 36/50

Mac Ferrari, Cycling (London)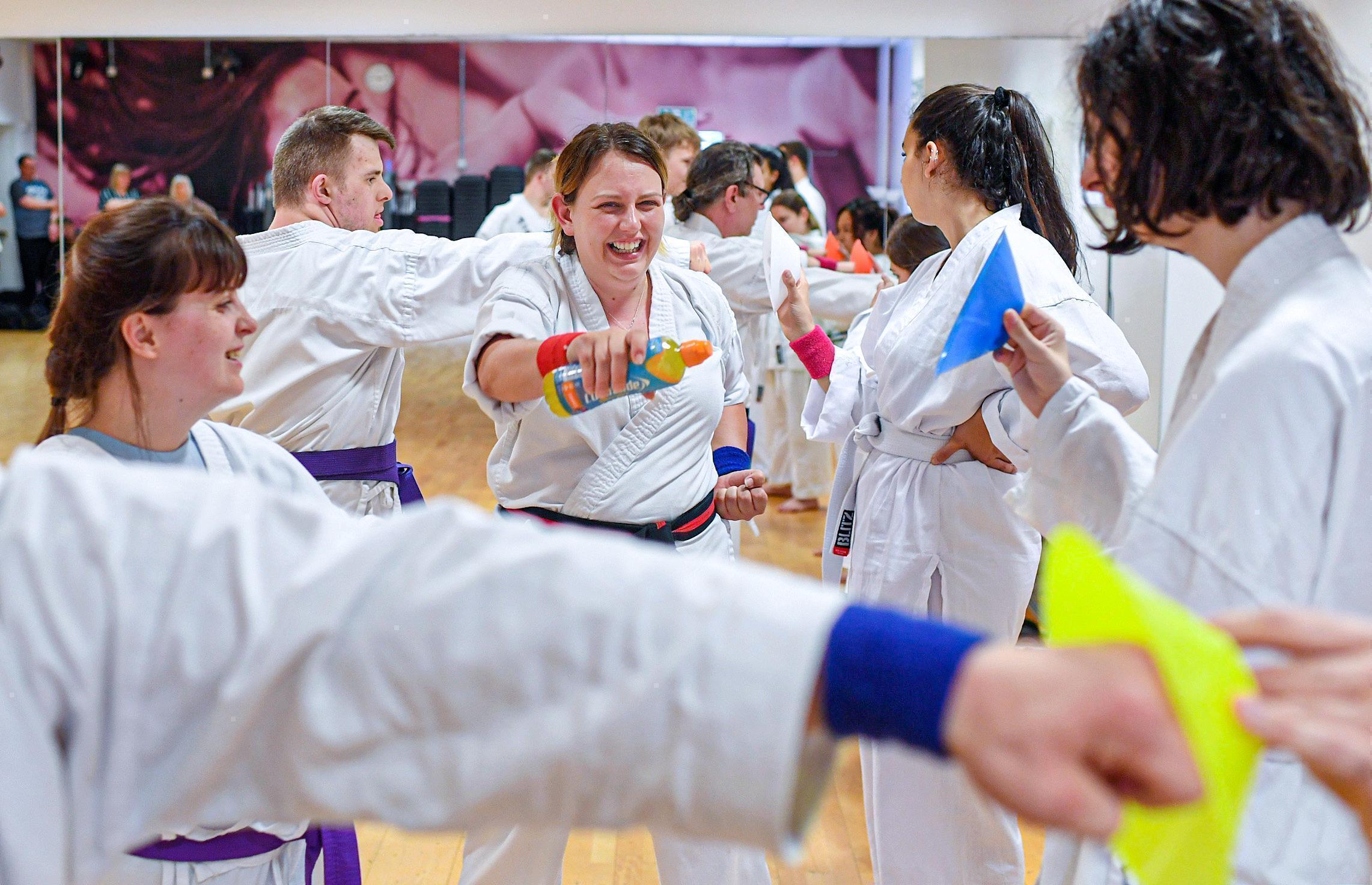 37/50

Melanie Timberlake, Martial Arts (Aylesbury)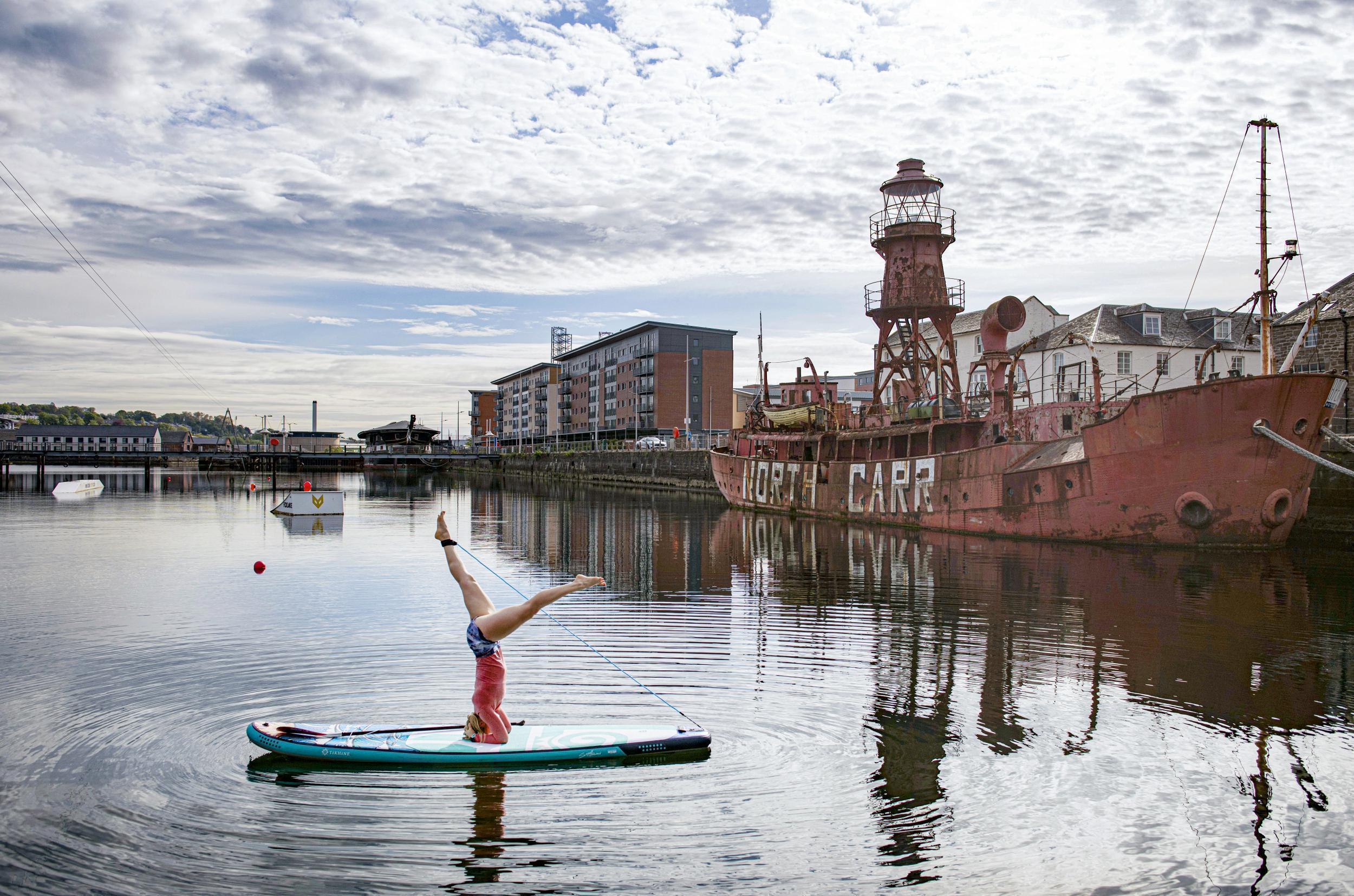 38/50

Michaella Robb, Paddleboard Yoga (Angus)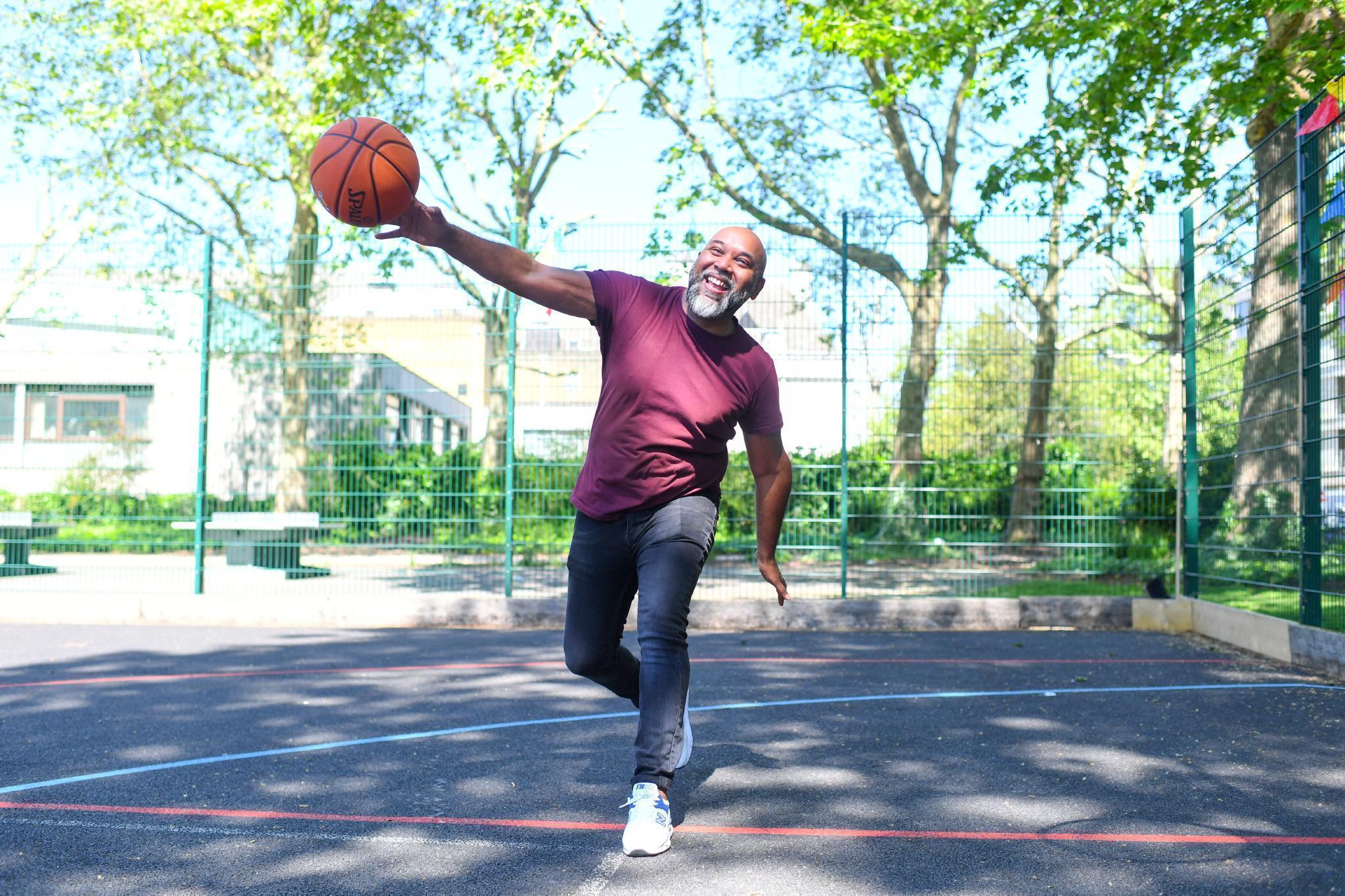 39/50

Oliur Rahman, Community Sports (London)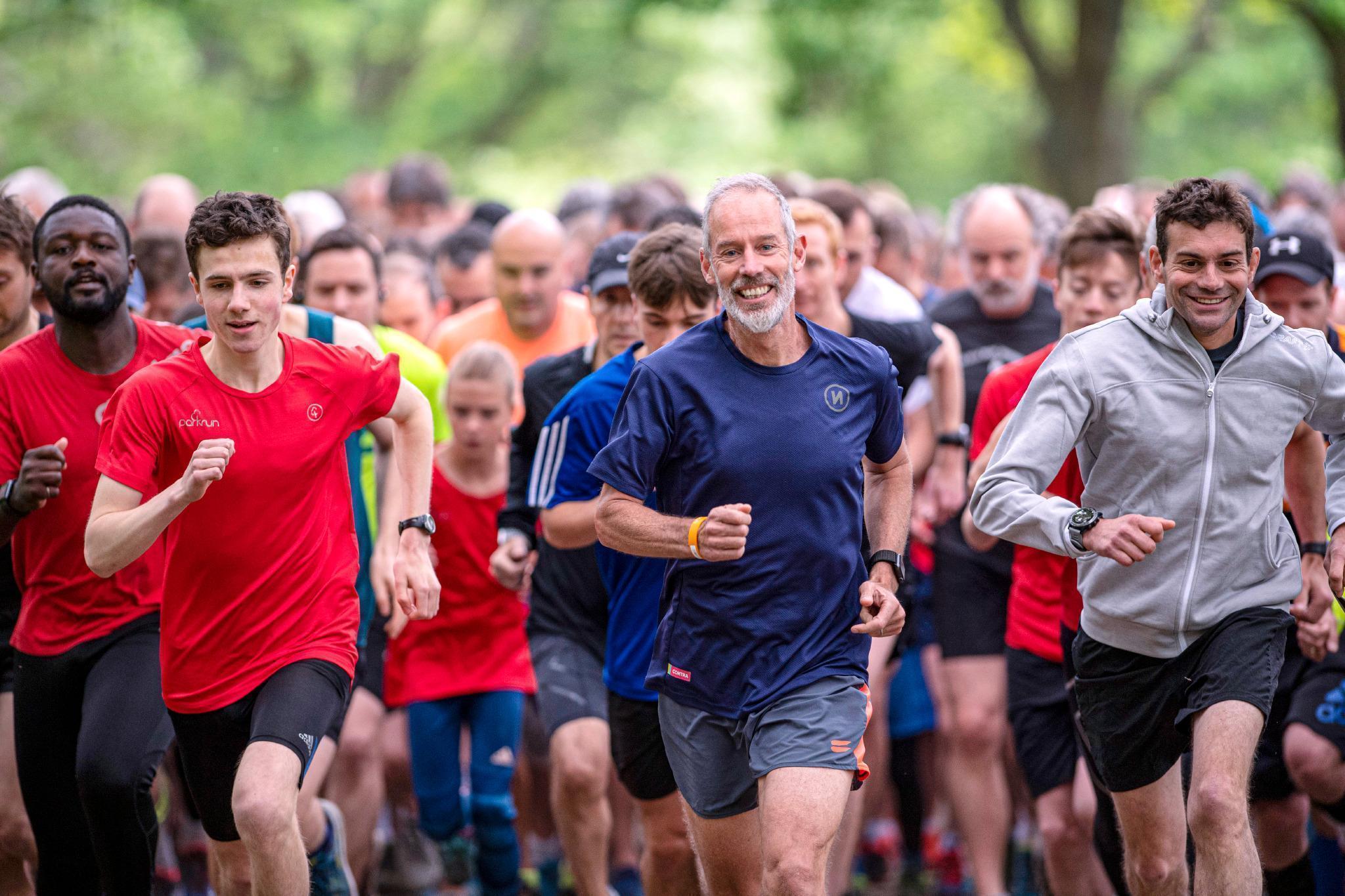 40/50

Paul Sinton-Hewitt, Running (London)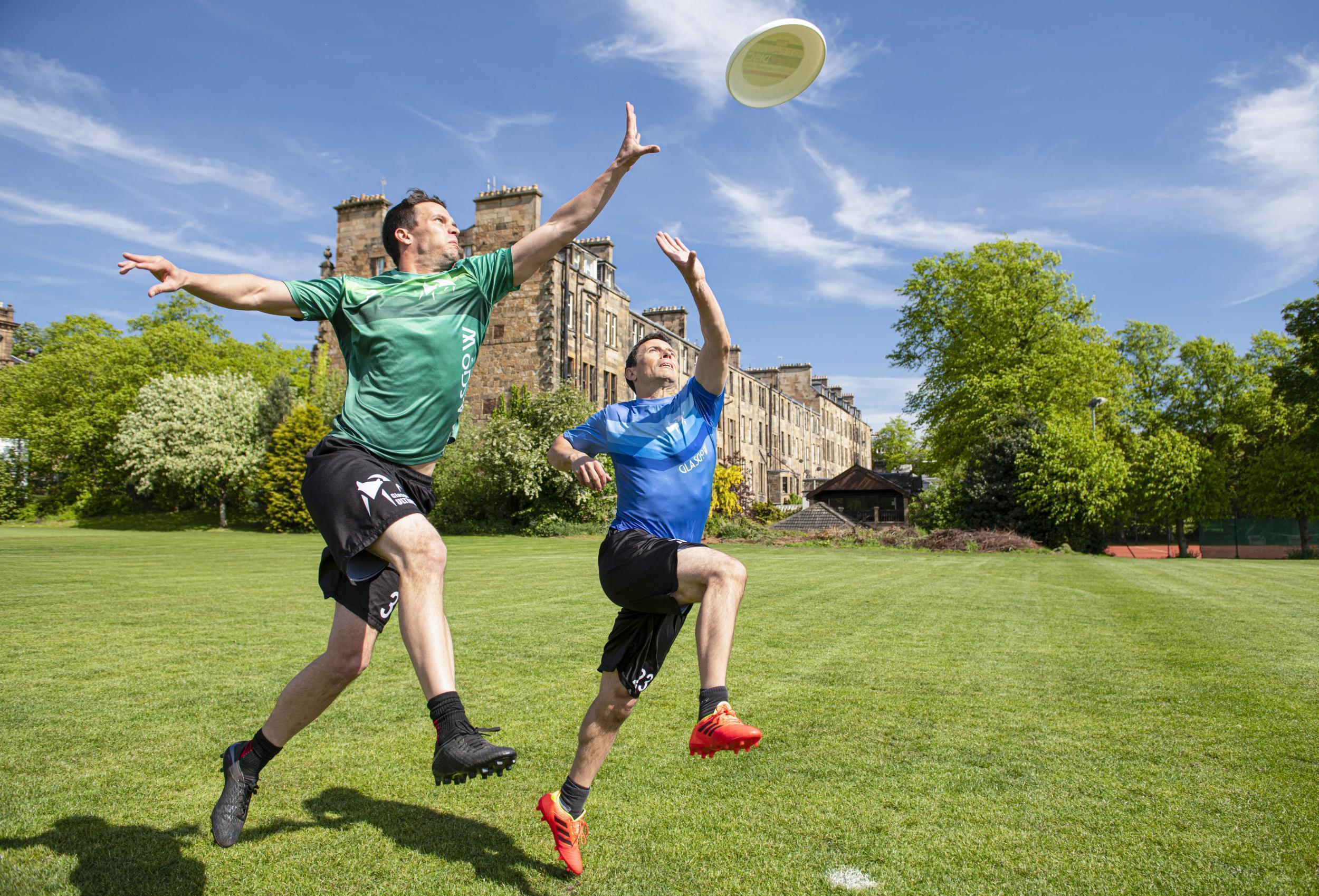 41/50

Phil & Shaun Webb, Ultimate Frisbee (Glasgow)
42/50

Philip Collins, Swimming (London)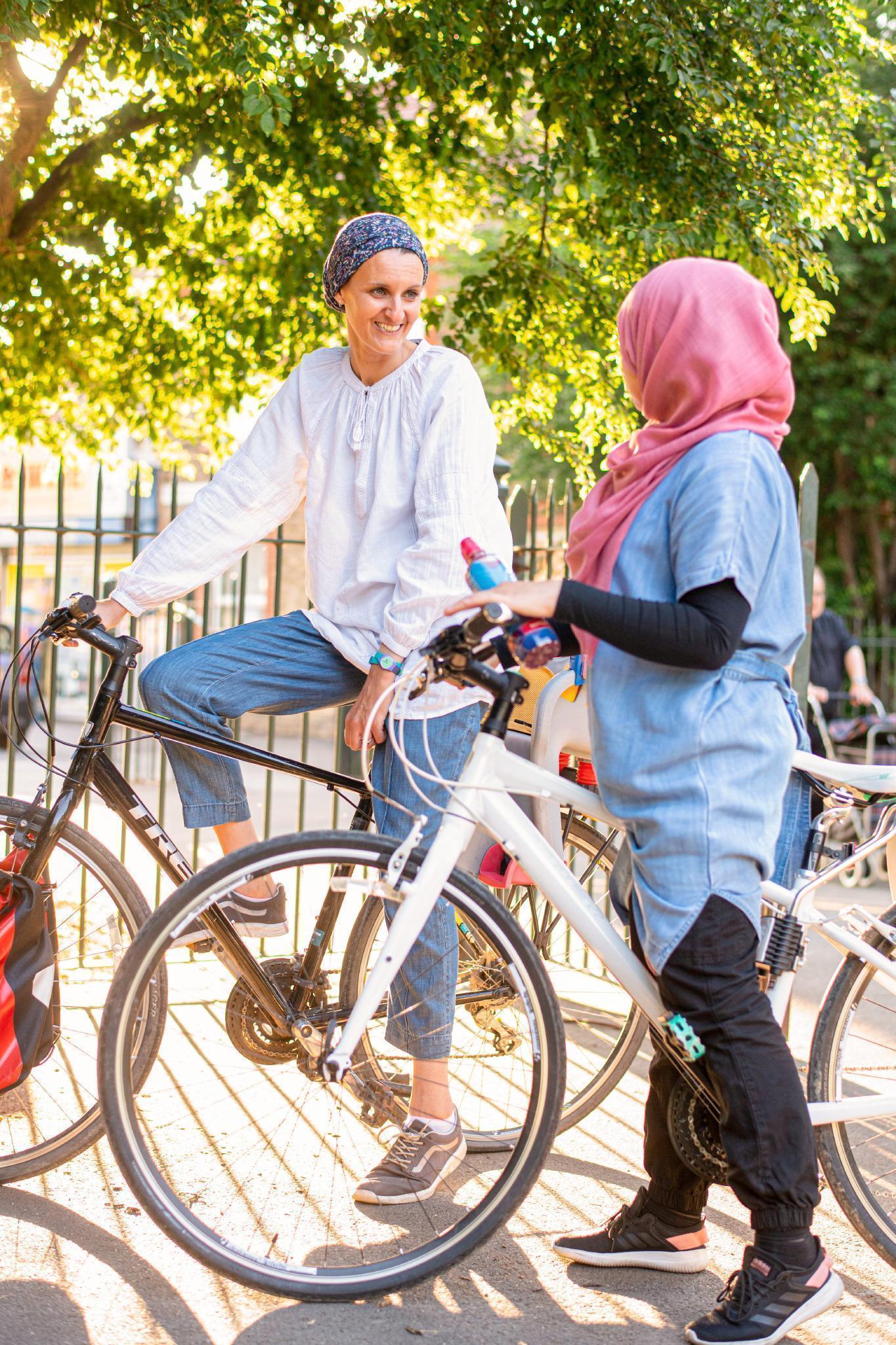 43/50

Sarah Javaid, Cycling (London)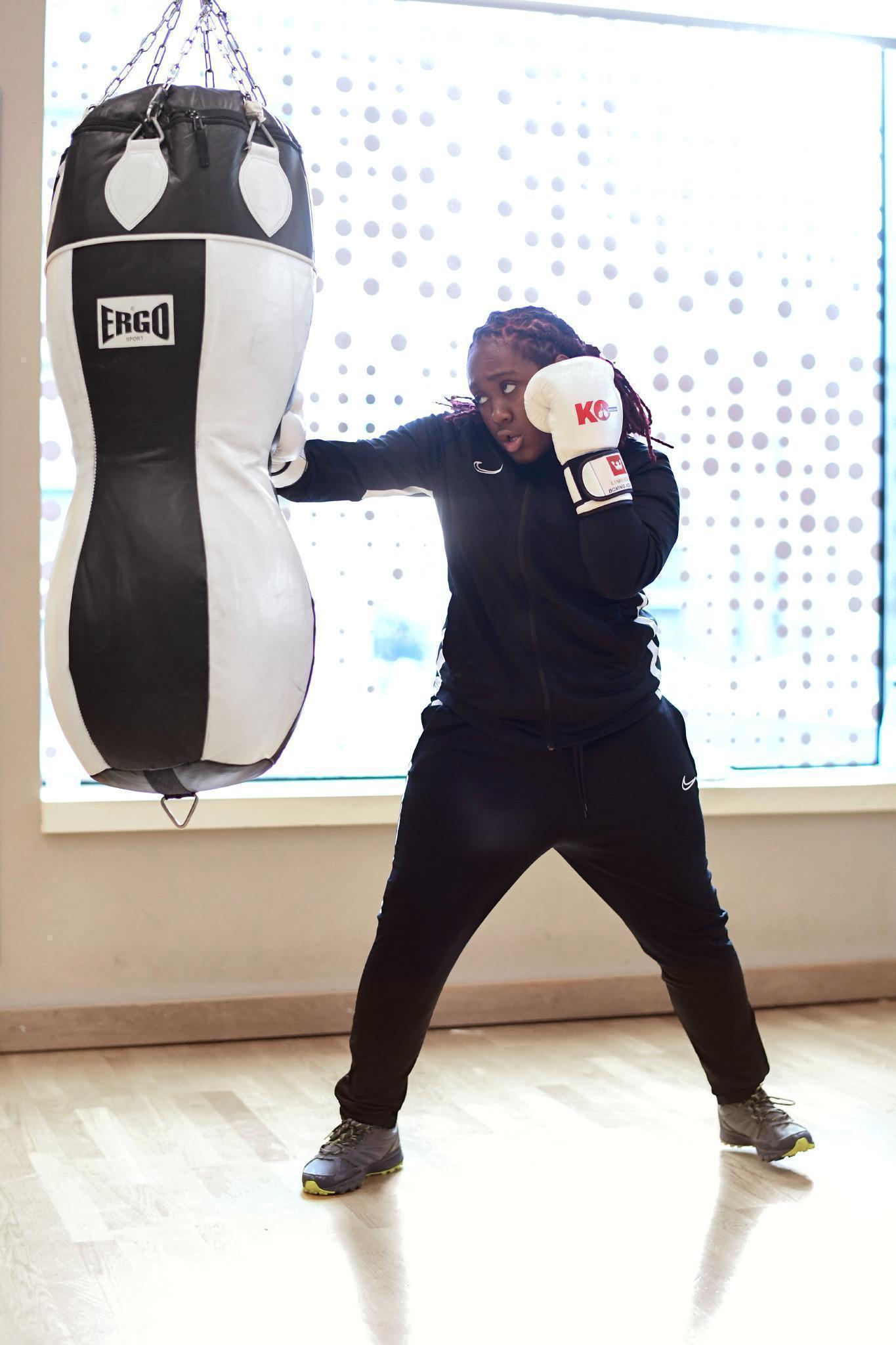 44/50

Shannia Richardson-Gordon, Boxing (London)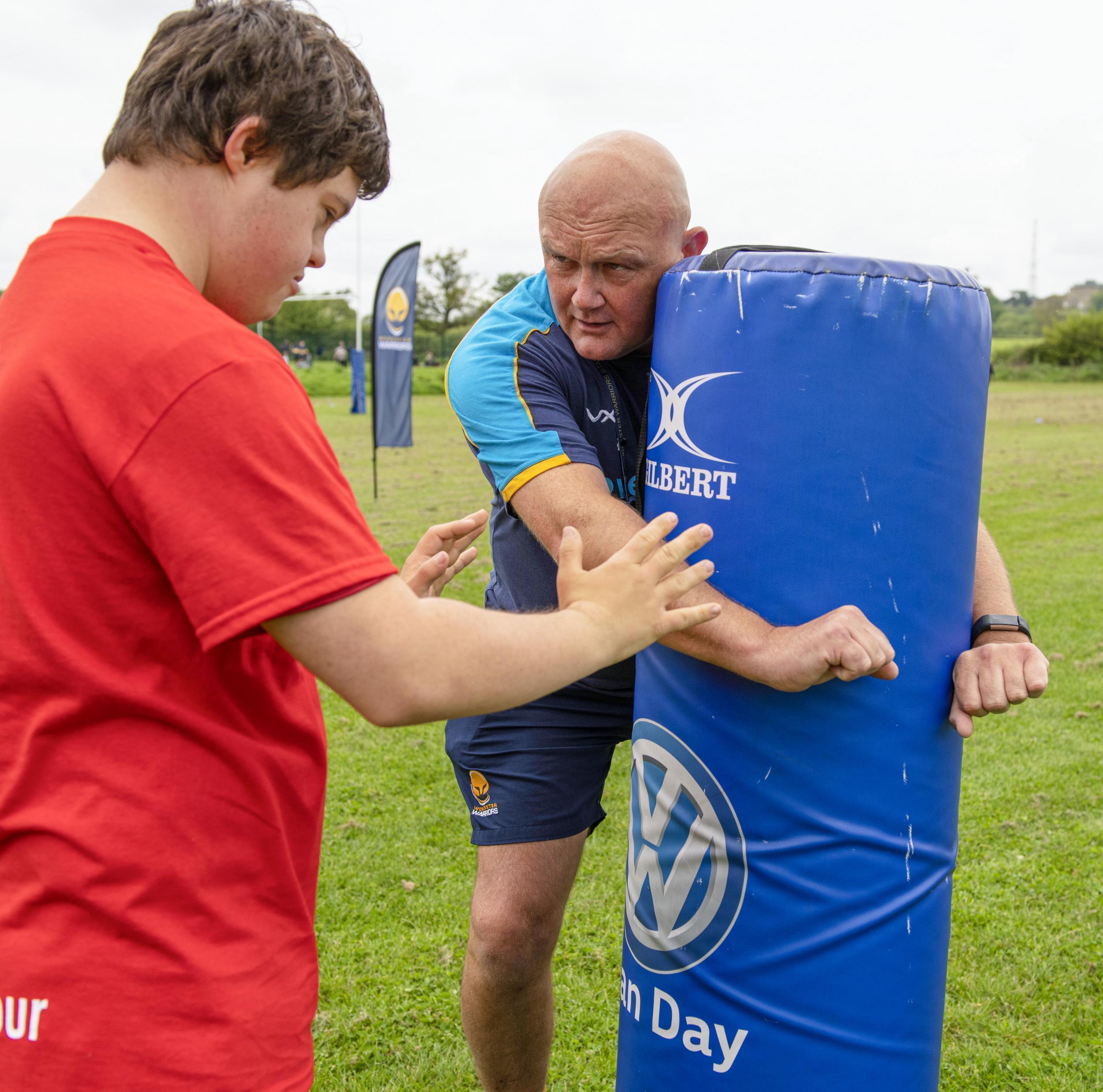 45/50

Simon Northcott, Disability Sports (Worchester)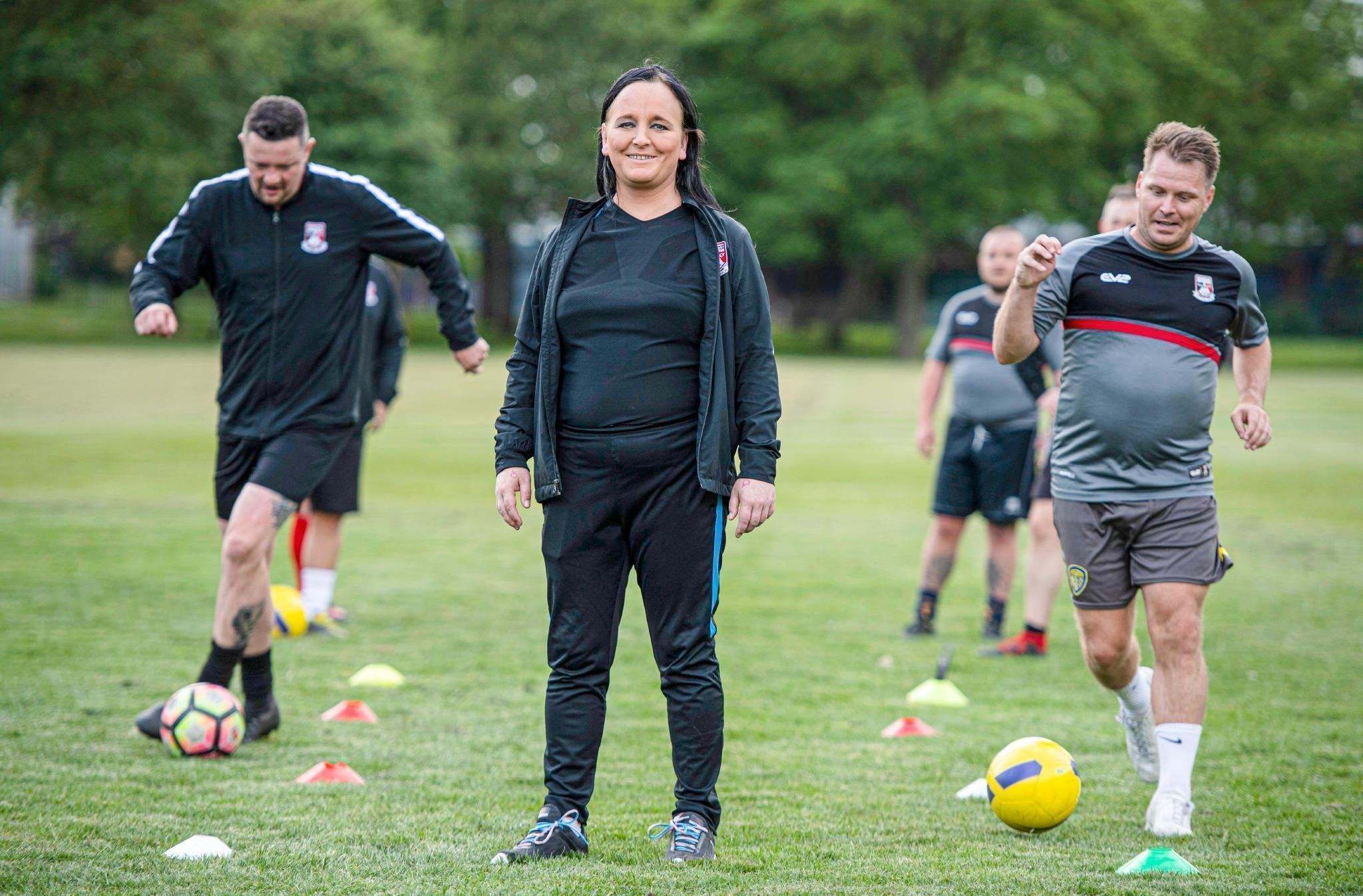 46/50

Skye Stewart, Football (Wolverhampton)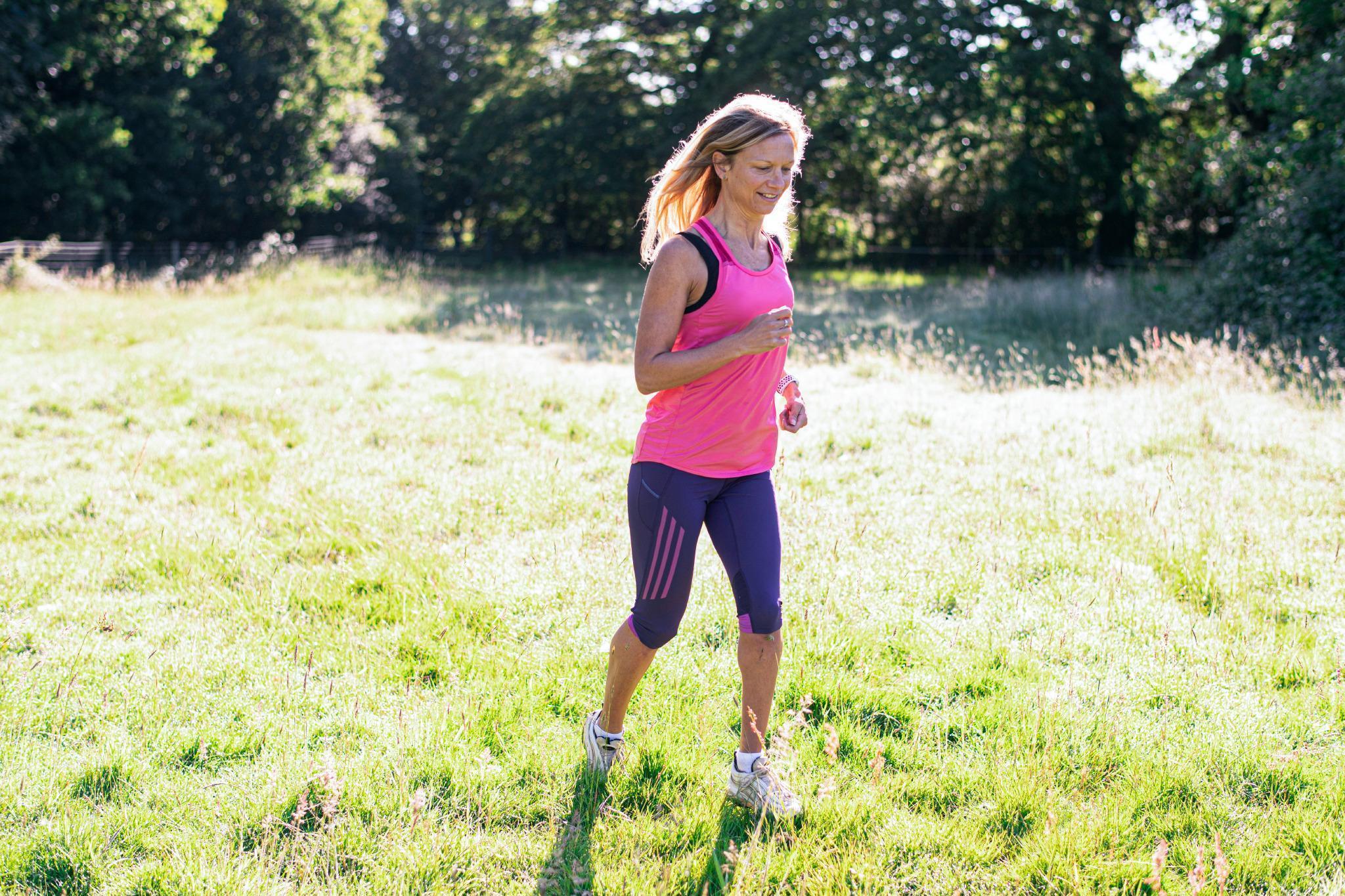 47/50

Sophia Warner, Sprinting (Ockley)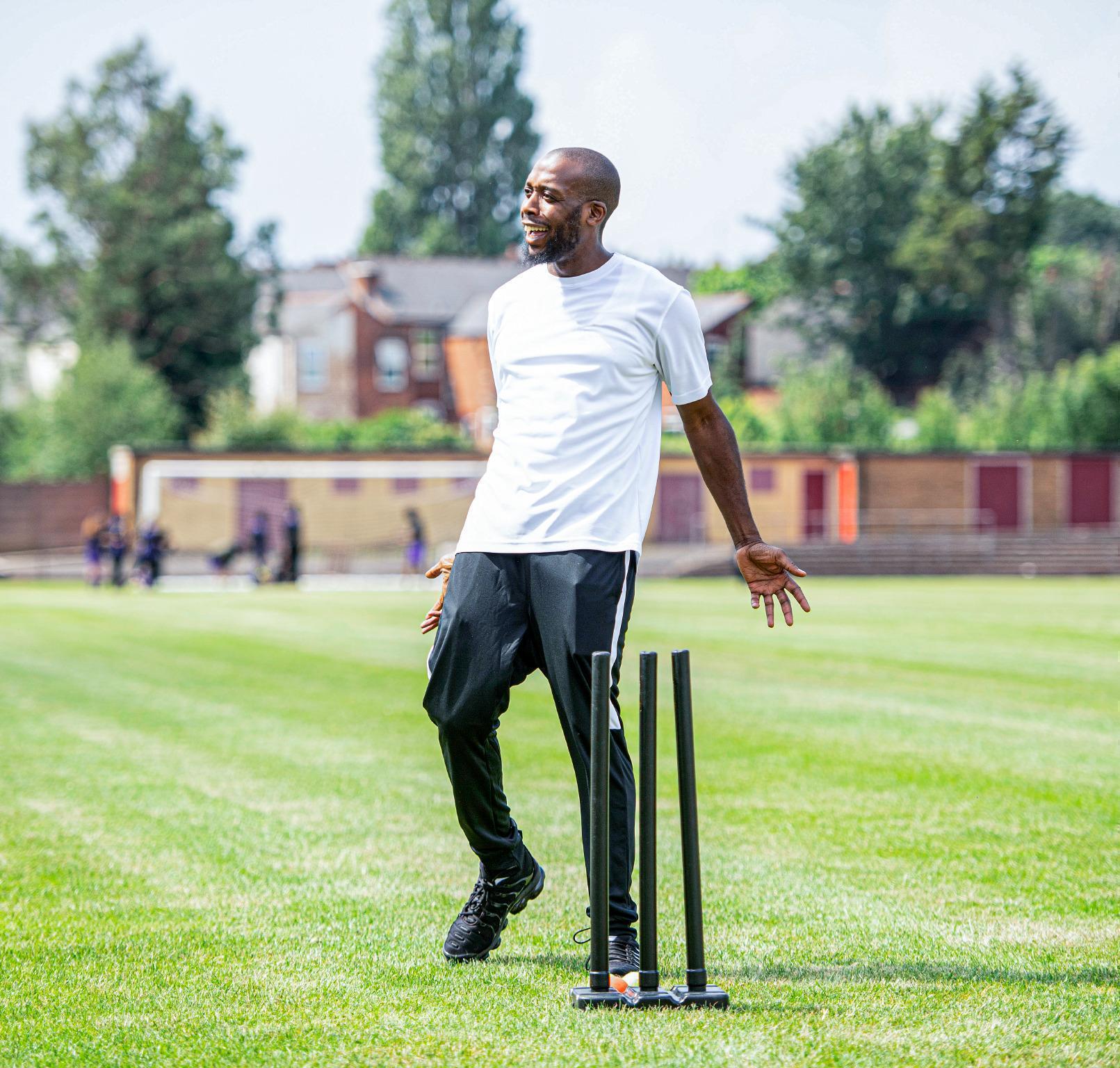 48/50

Tanayah Sam, Cricket (Birmingham)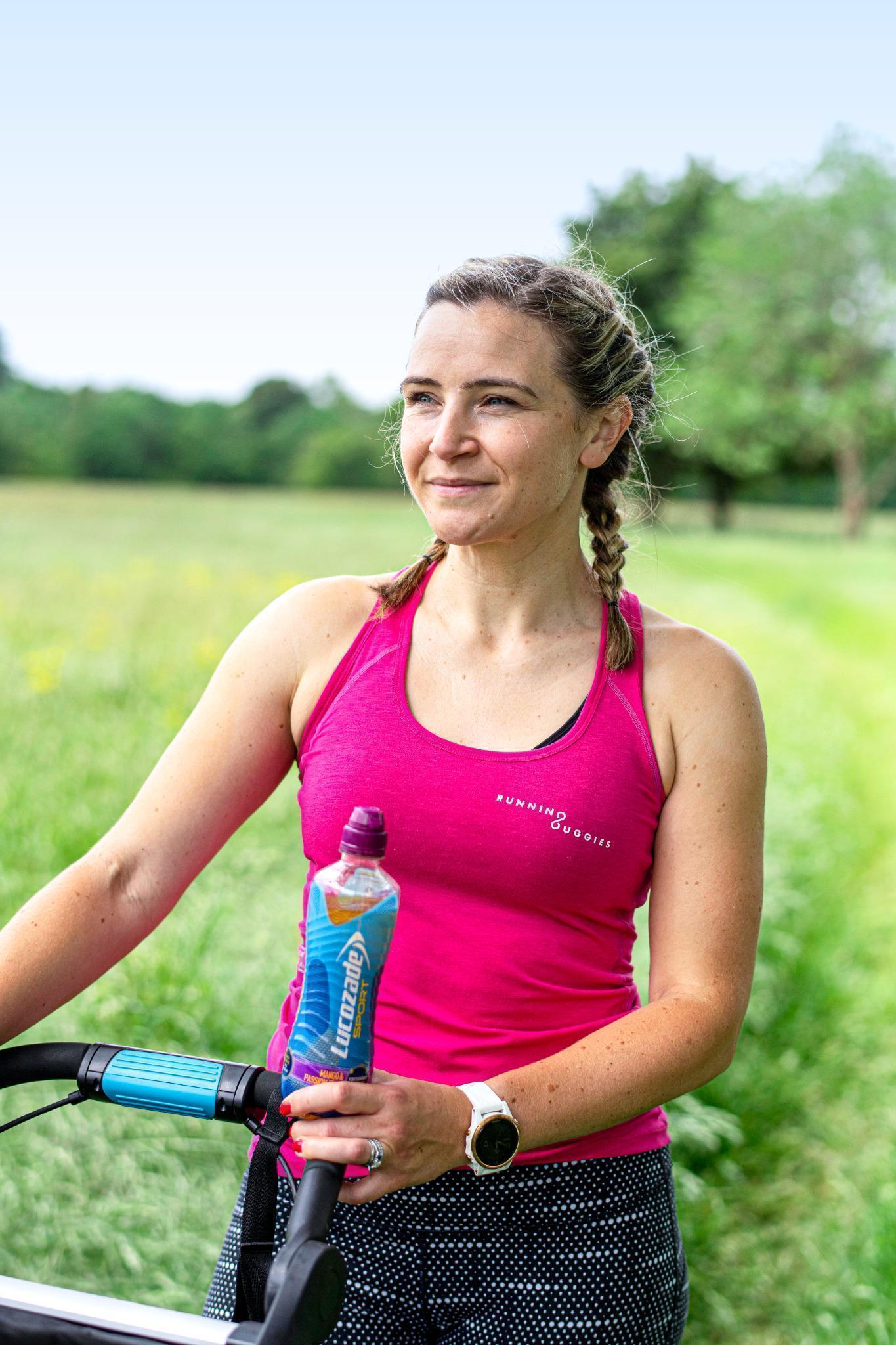 49/50

Wendy Rumble, Running (Maidenhead)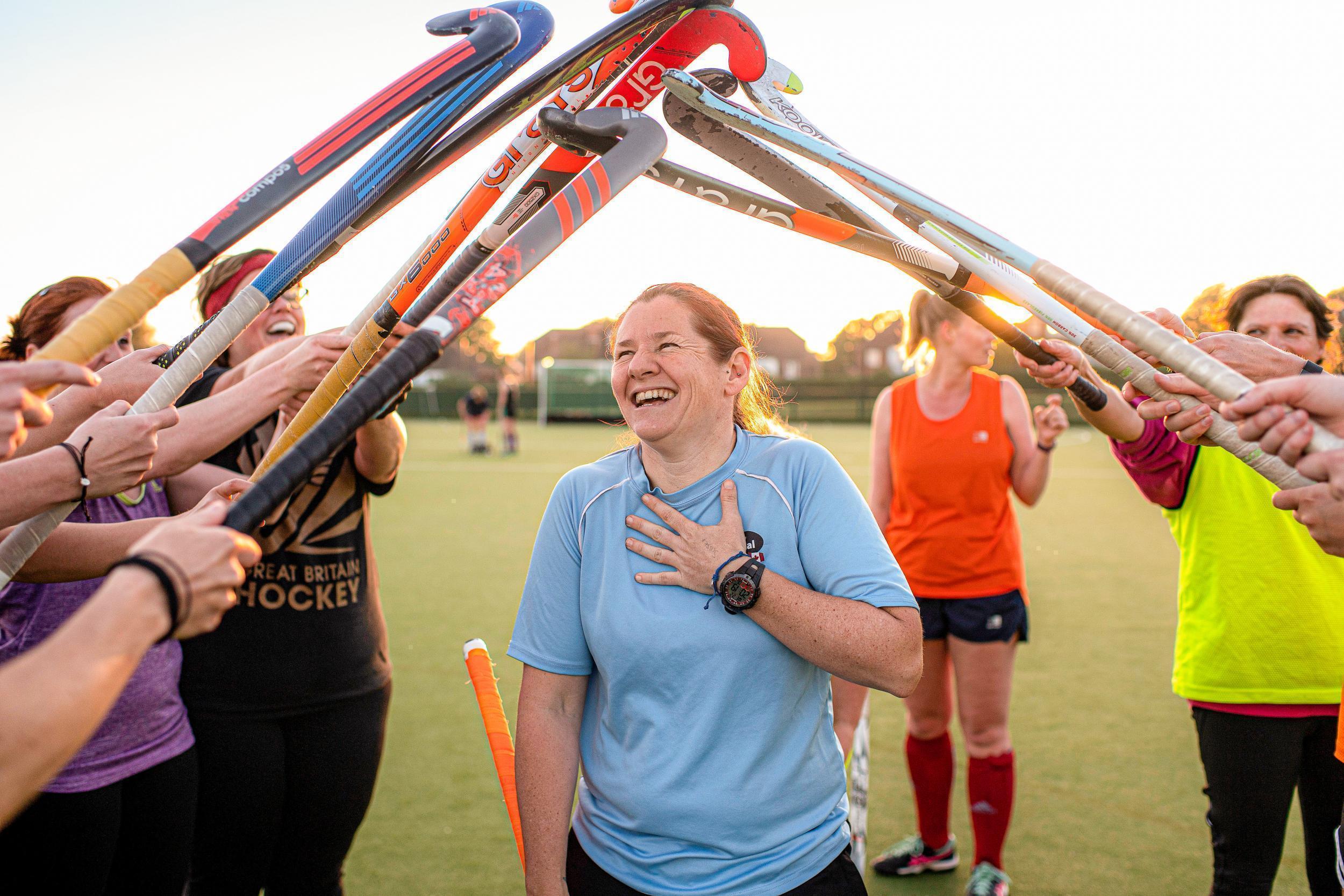 50/50

Wendy Russell, Hockey (Brighton & Hove)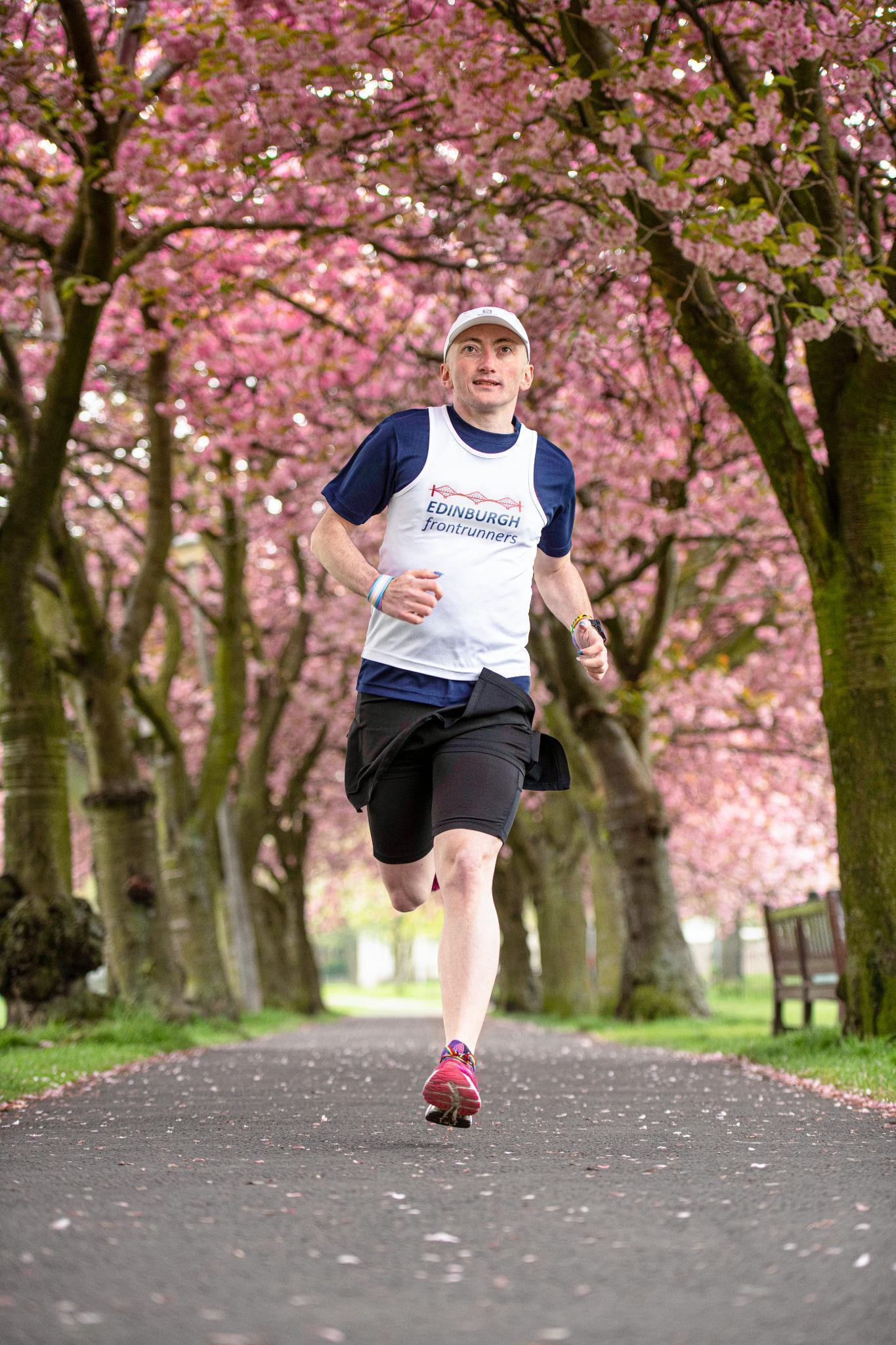 1/50

Al Hopkins, Running (Edinburgh)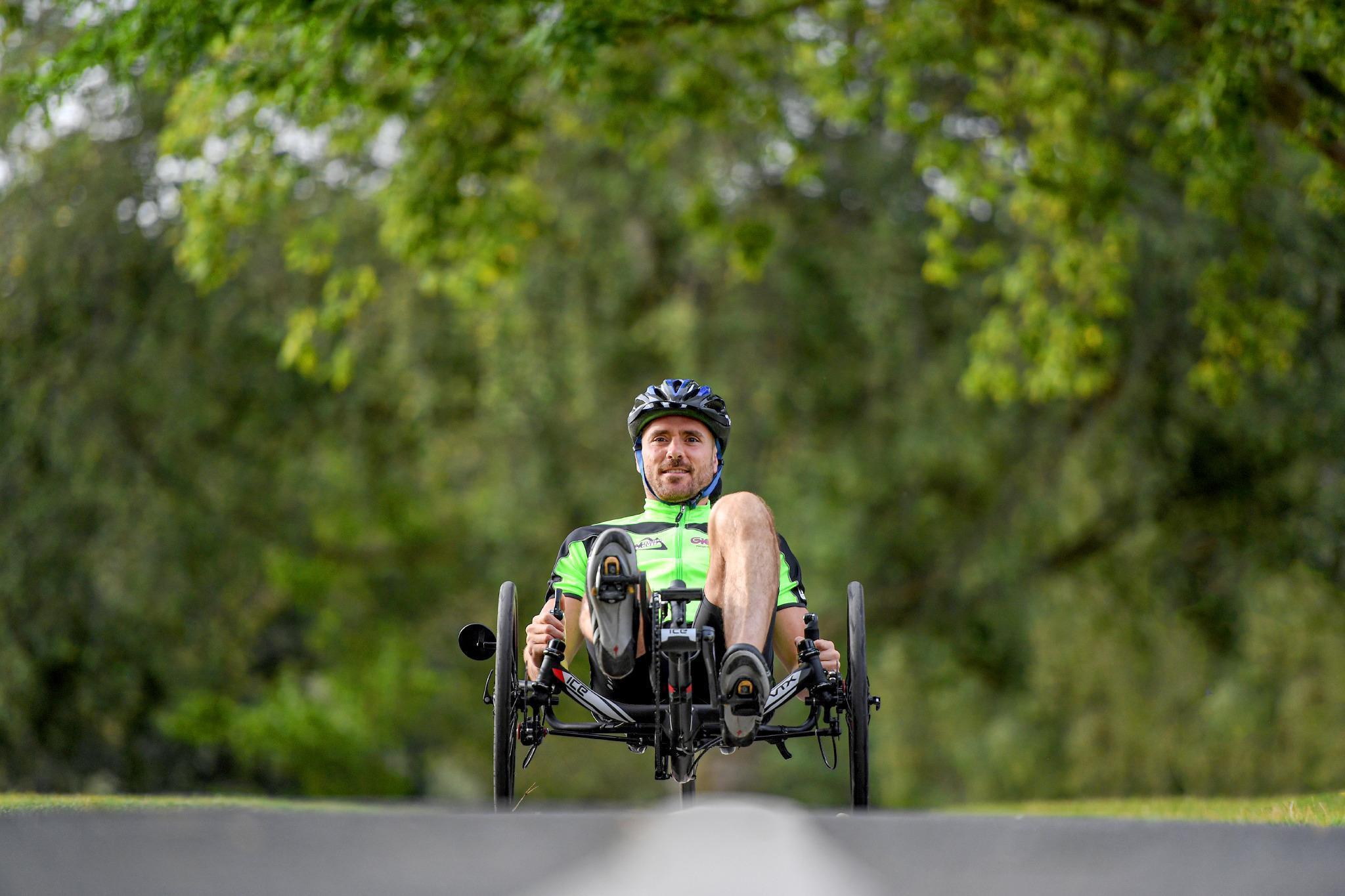 2/50

Alex Gibson, Disability Sports (Brentwood)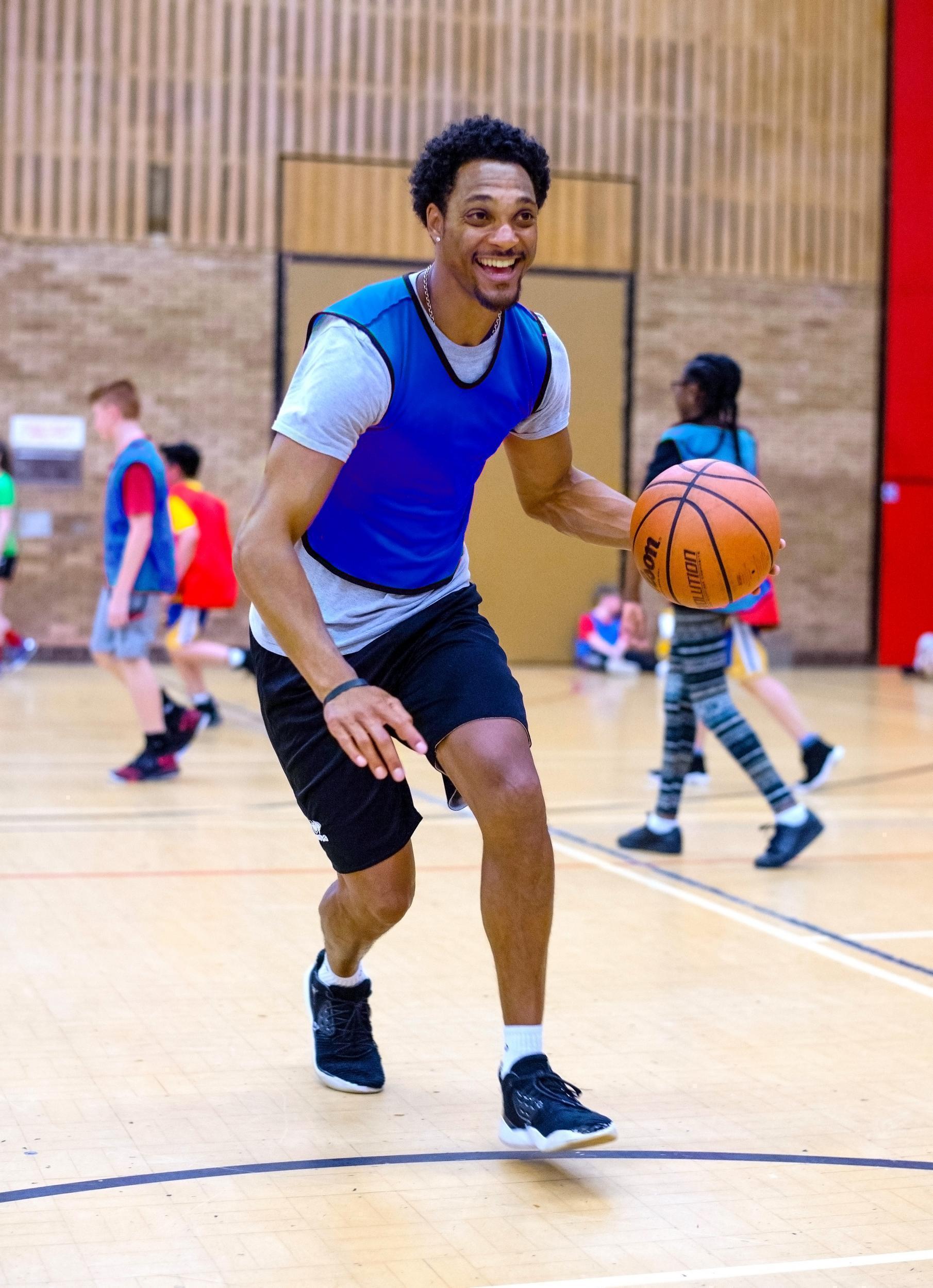 3/50

Asa Waite, Basketball (Newport)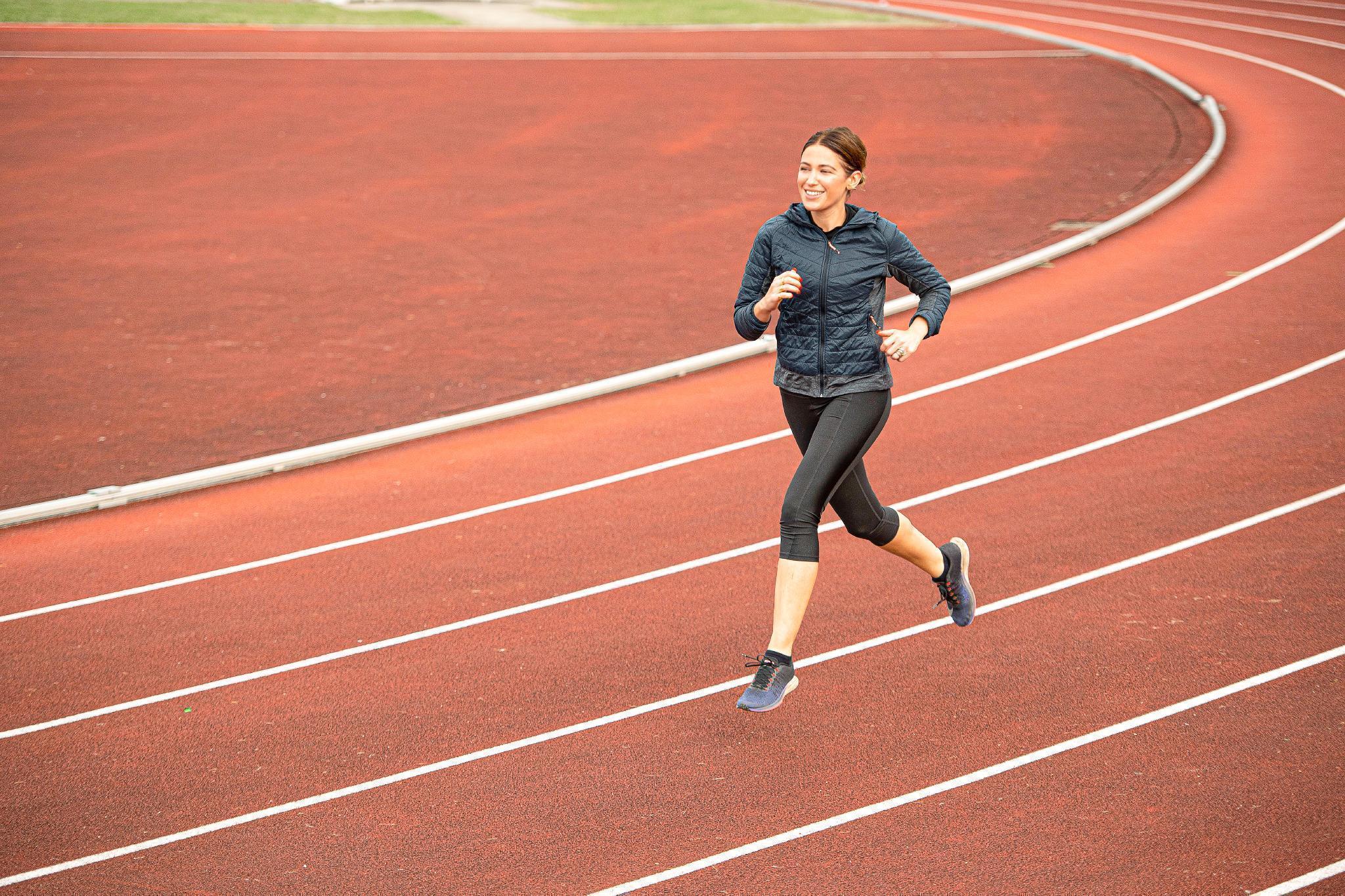 4/50

Bella Mackie, Running (London)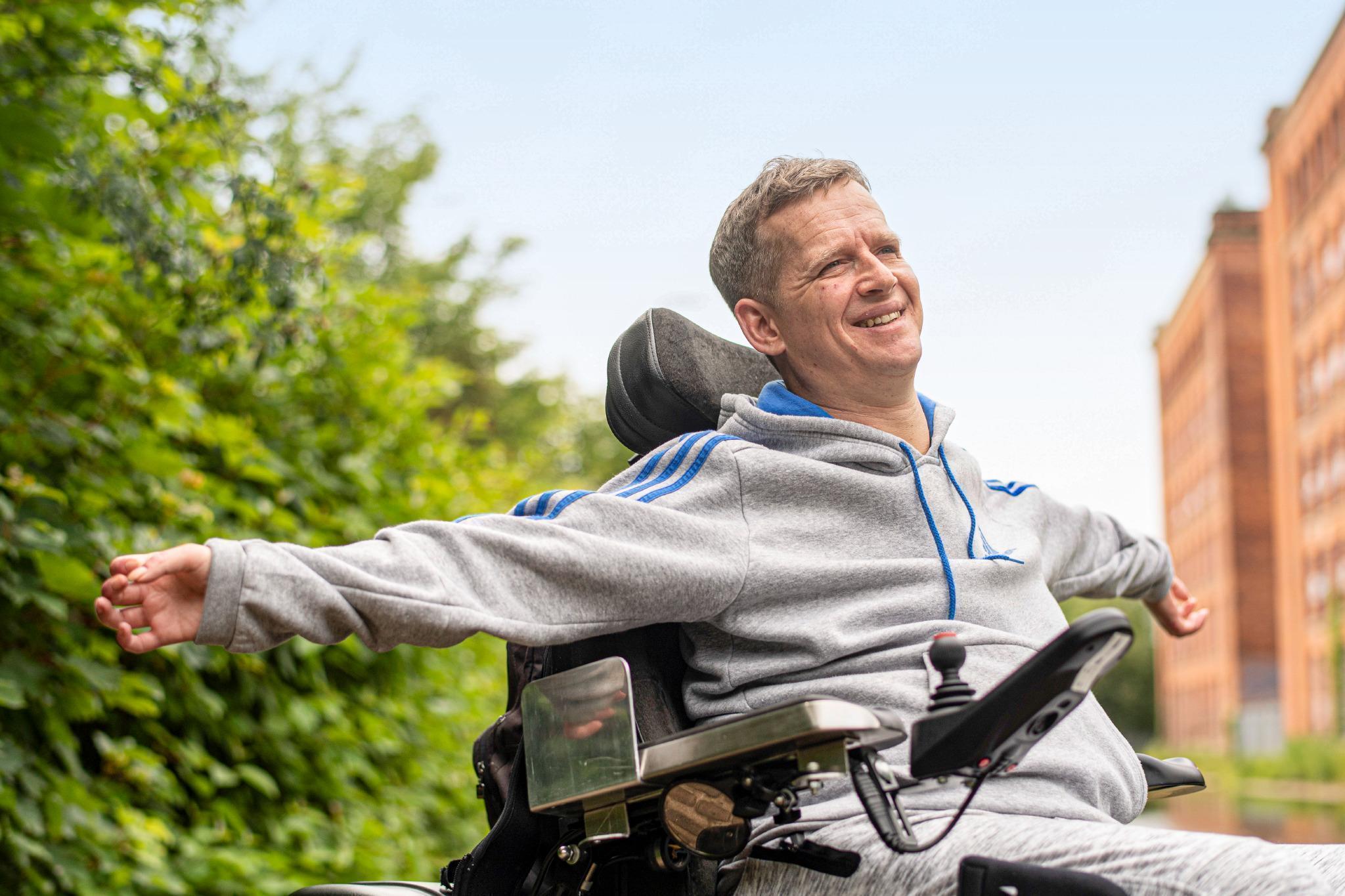 5/50

Benjamin Wimbush, Disability Sports (Manchester)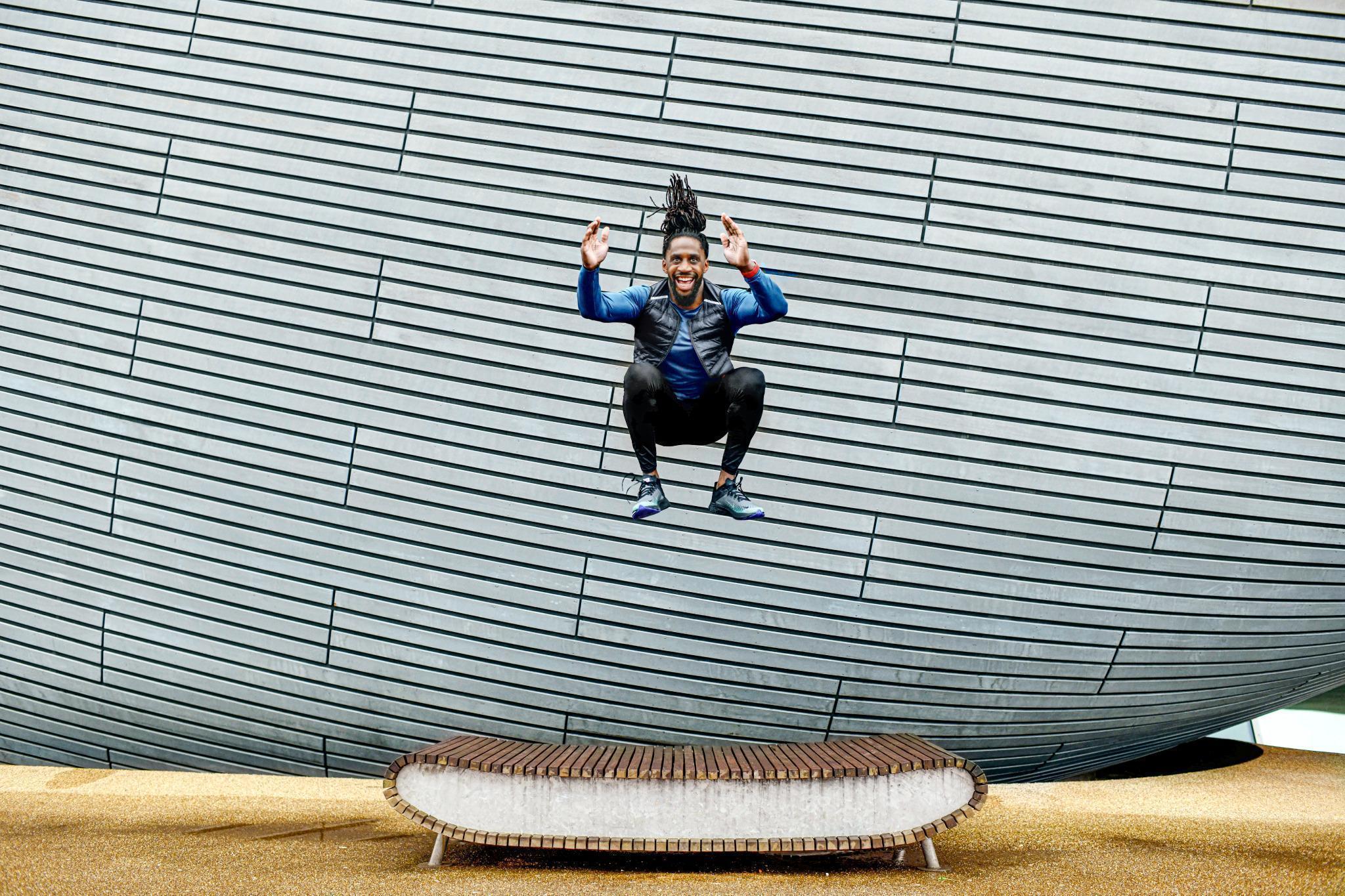 6/50

Born Barikor, HIIT (London)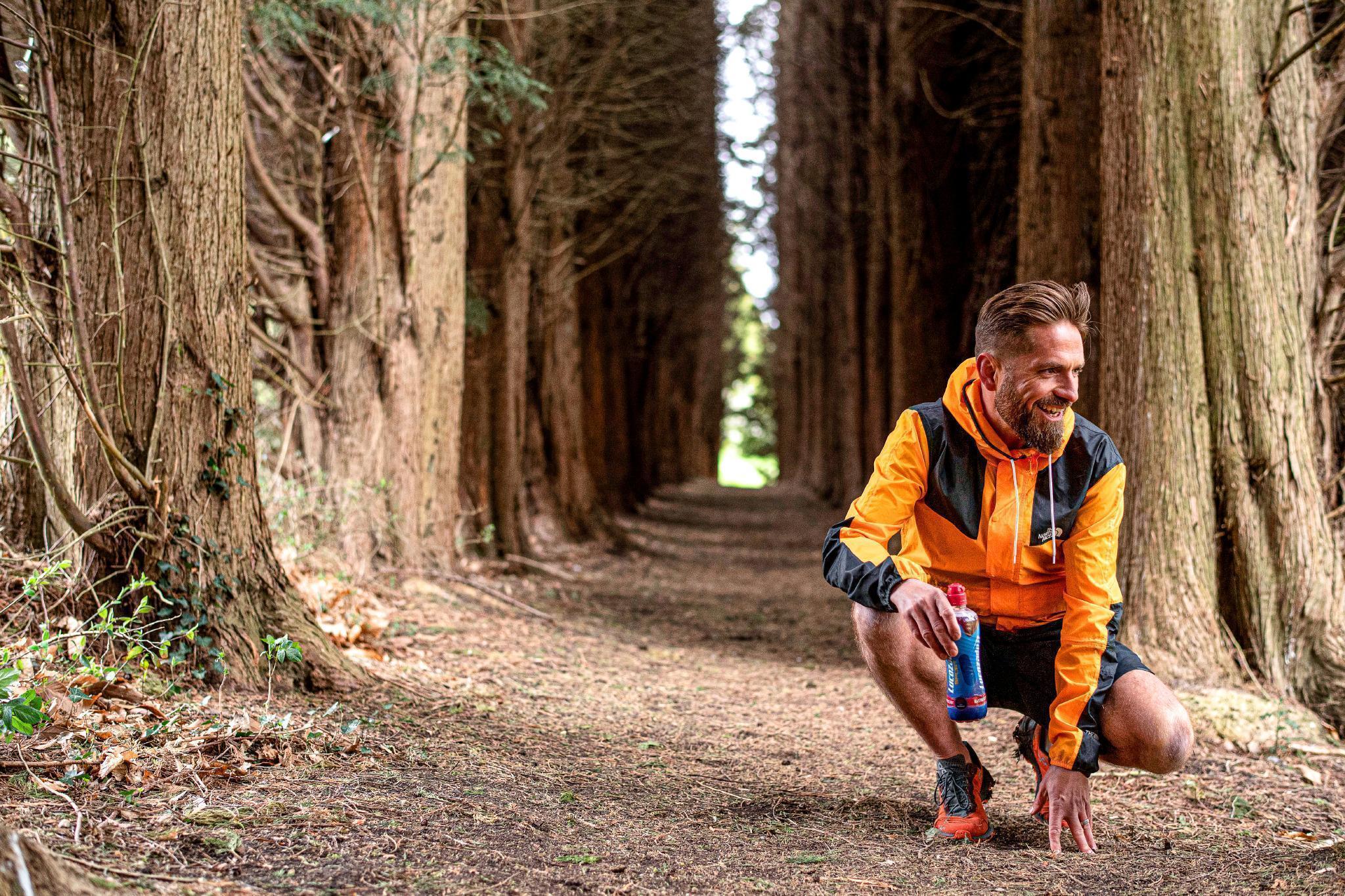 7/50

Carl Adams, Running Wild (Ashford)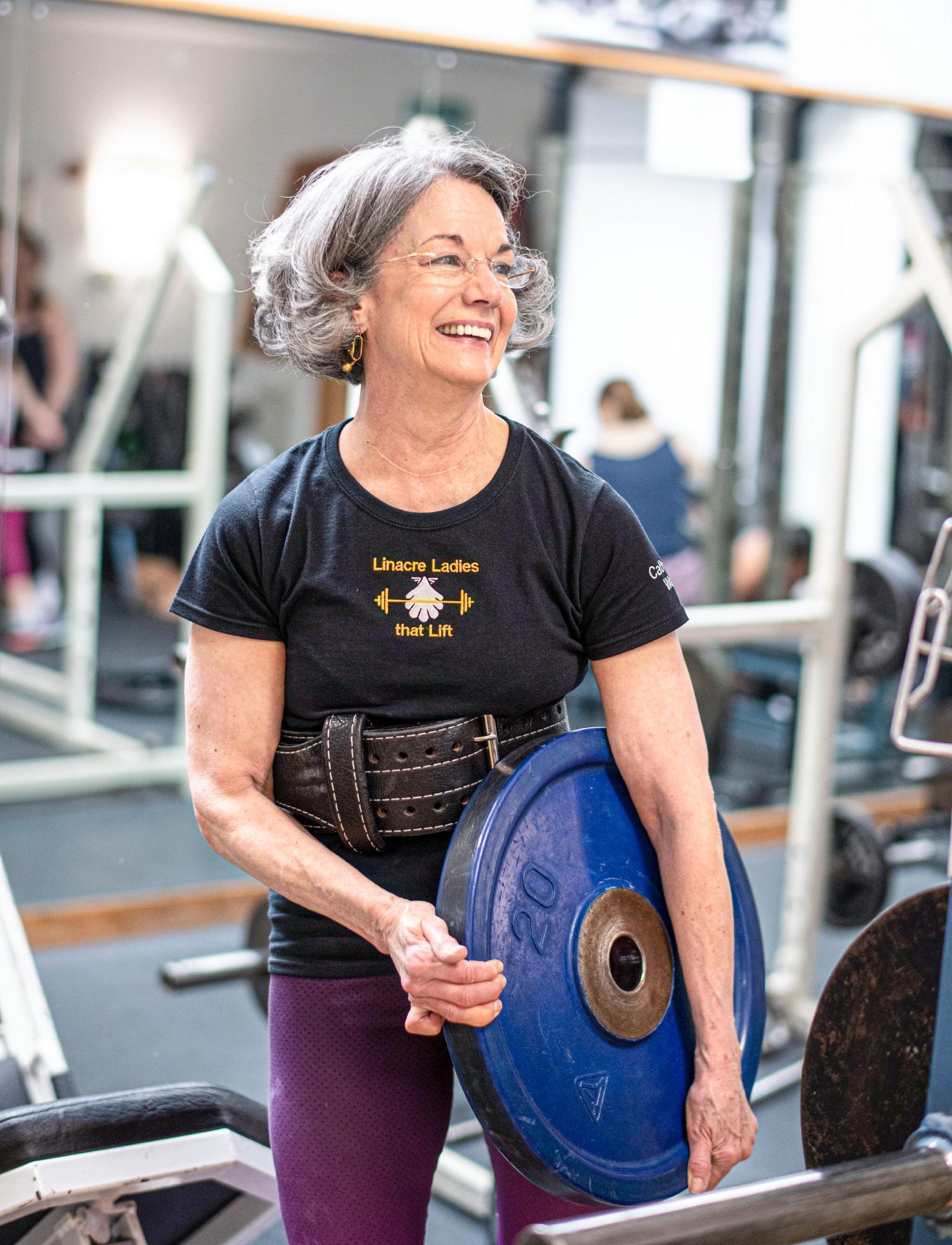 8/50

Dr. Catherine Walter, Powerlifting (Oxford)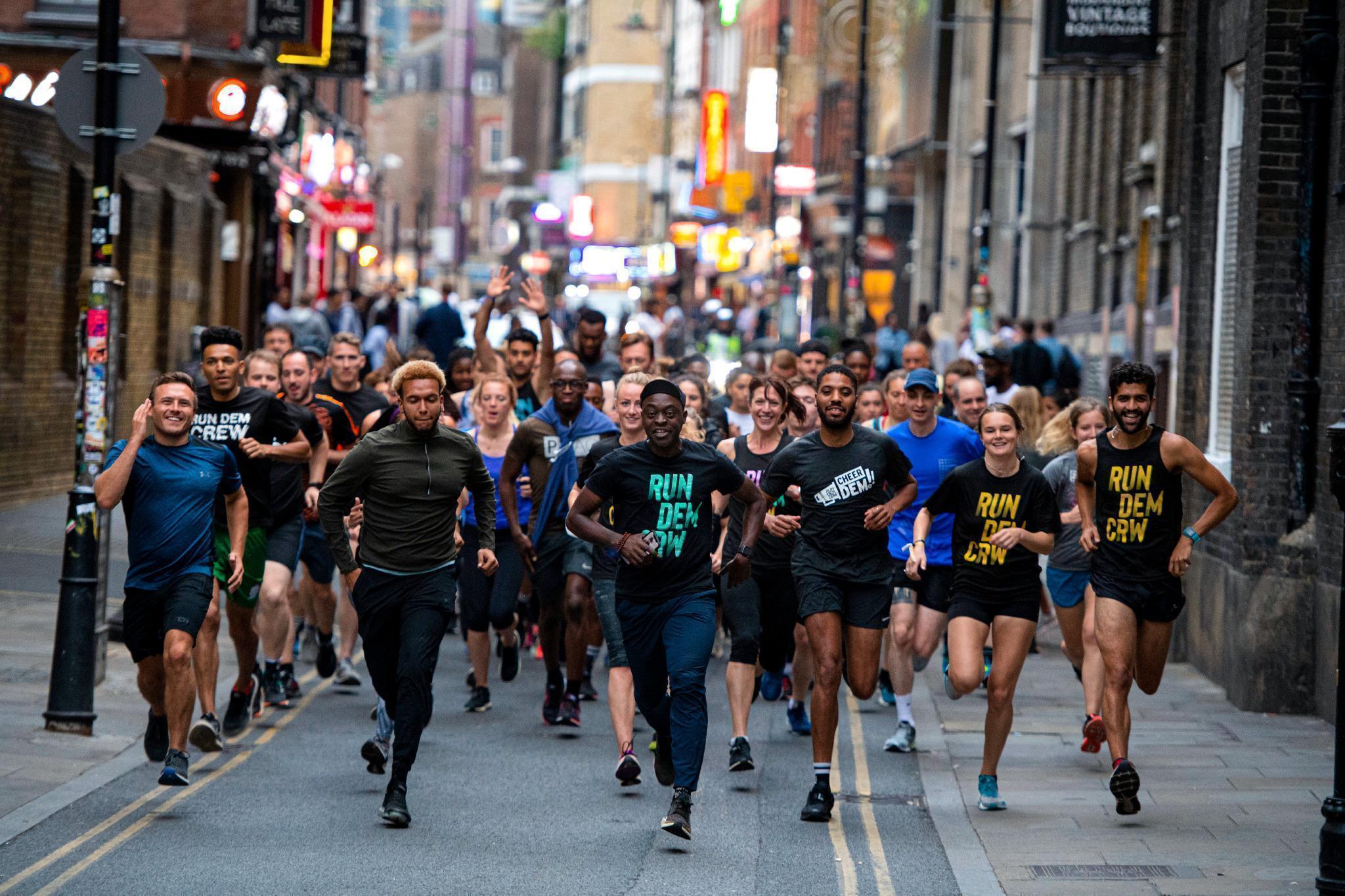 9/50

Charlie Dark, Running (London)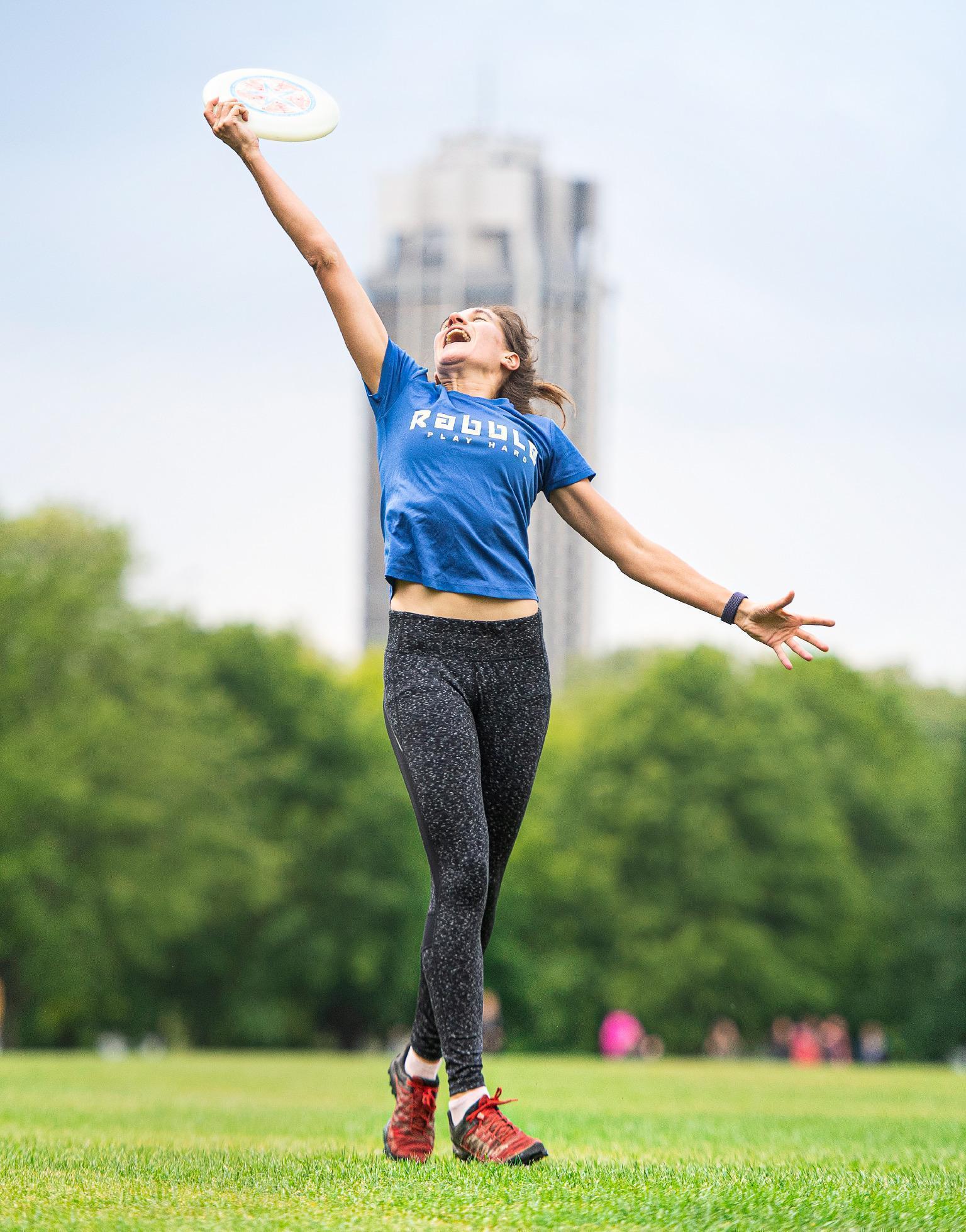 10/50

Charlotte Roach, HIIT (Chester)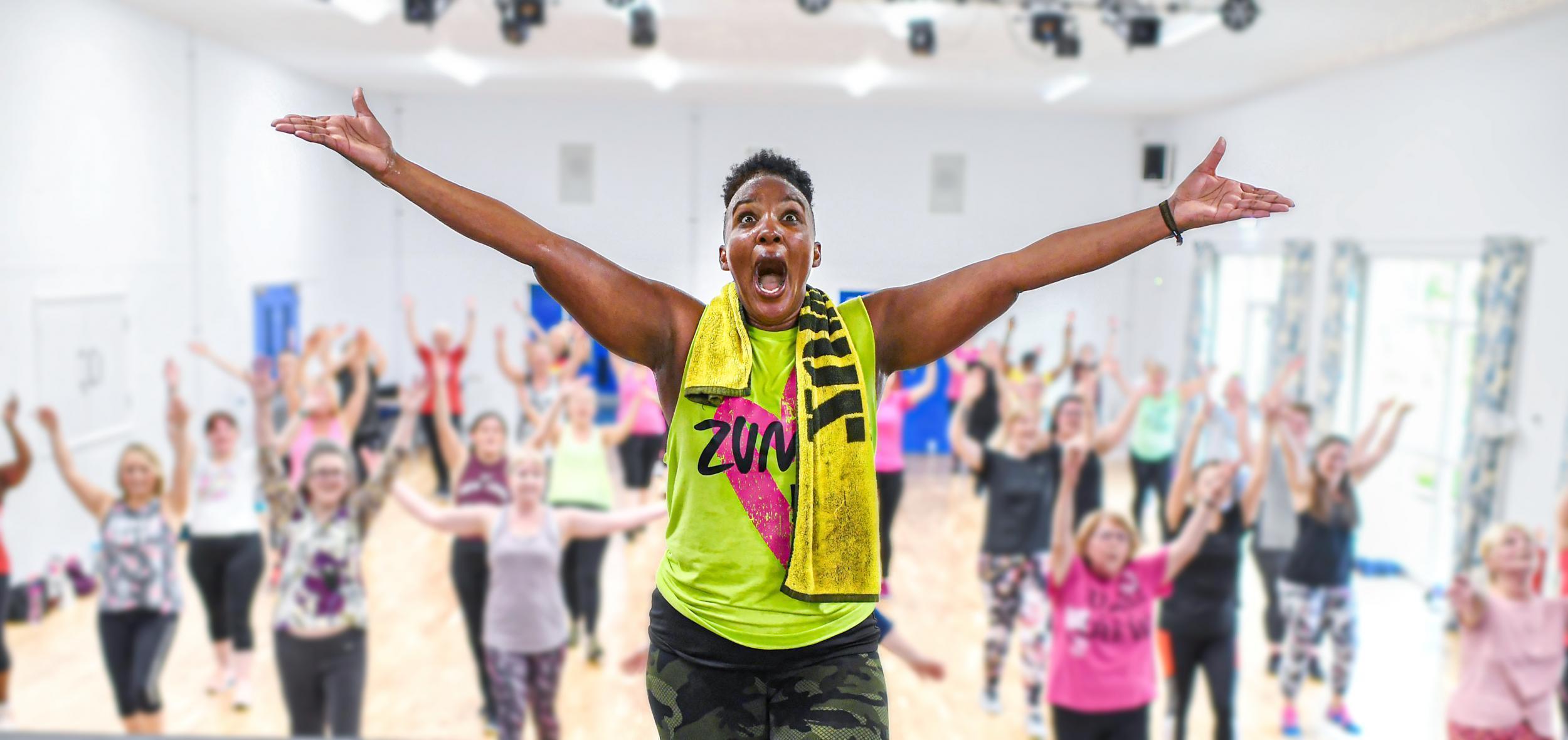 11/50

Charmaine Daley, Dance (Nottingham)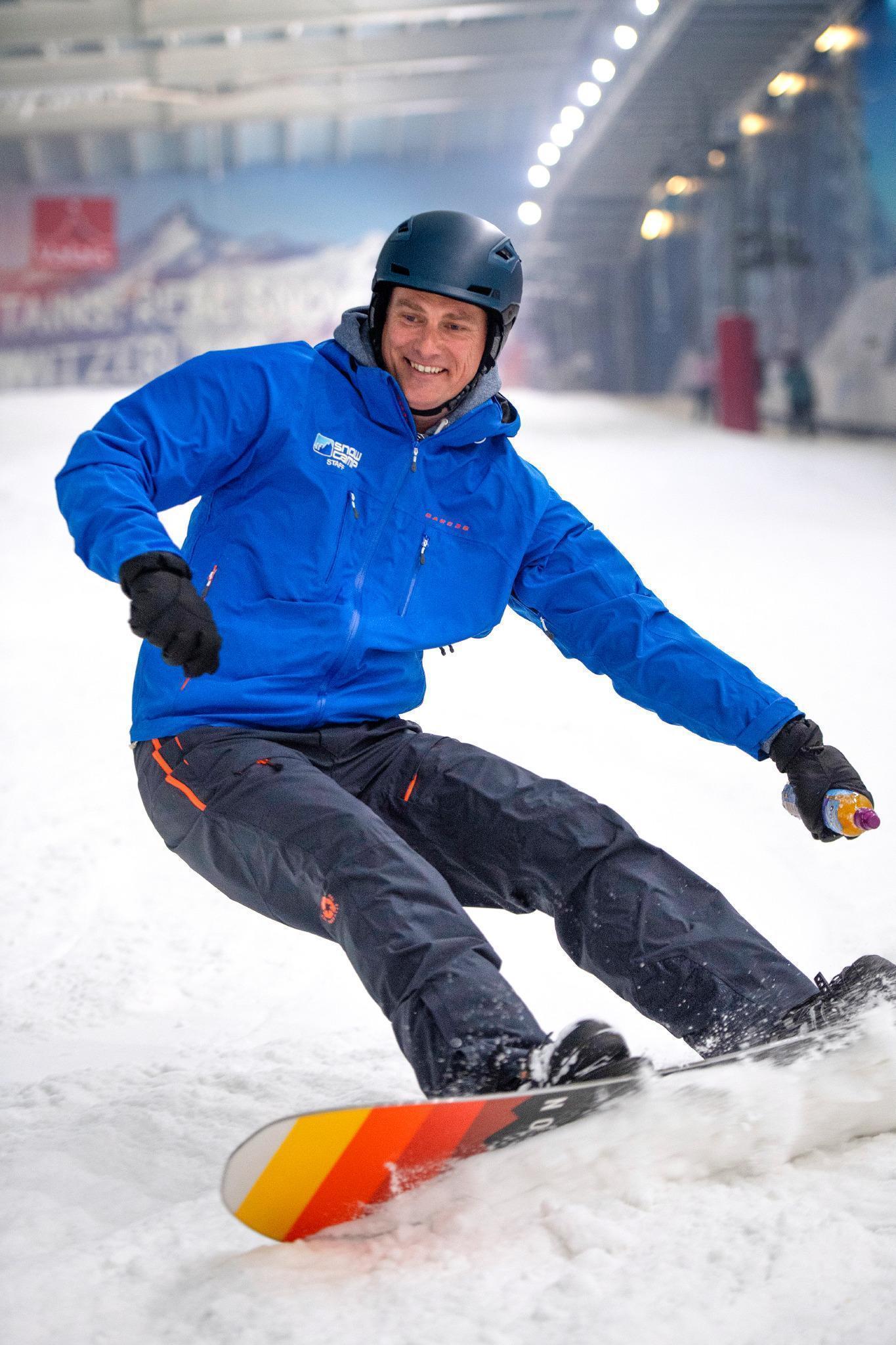 12/50

Dan Charlish, Snowsports (Hove)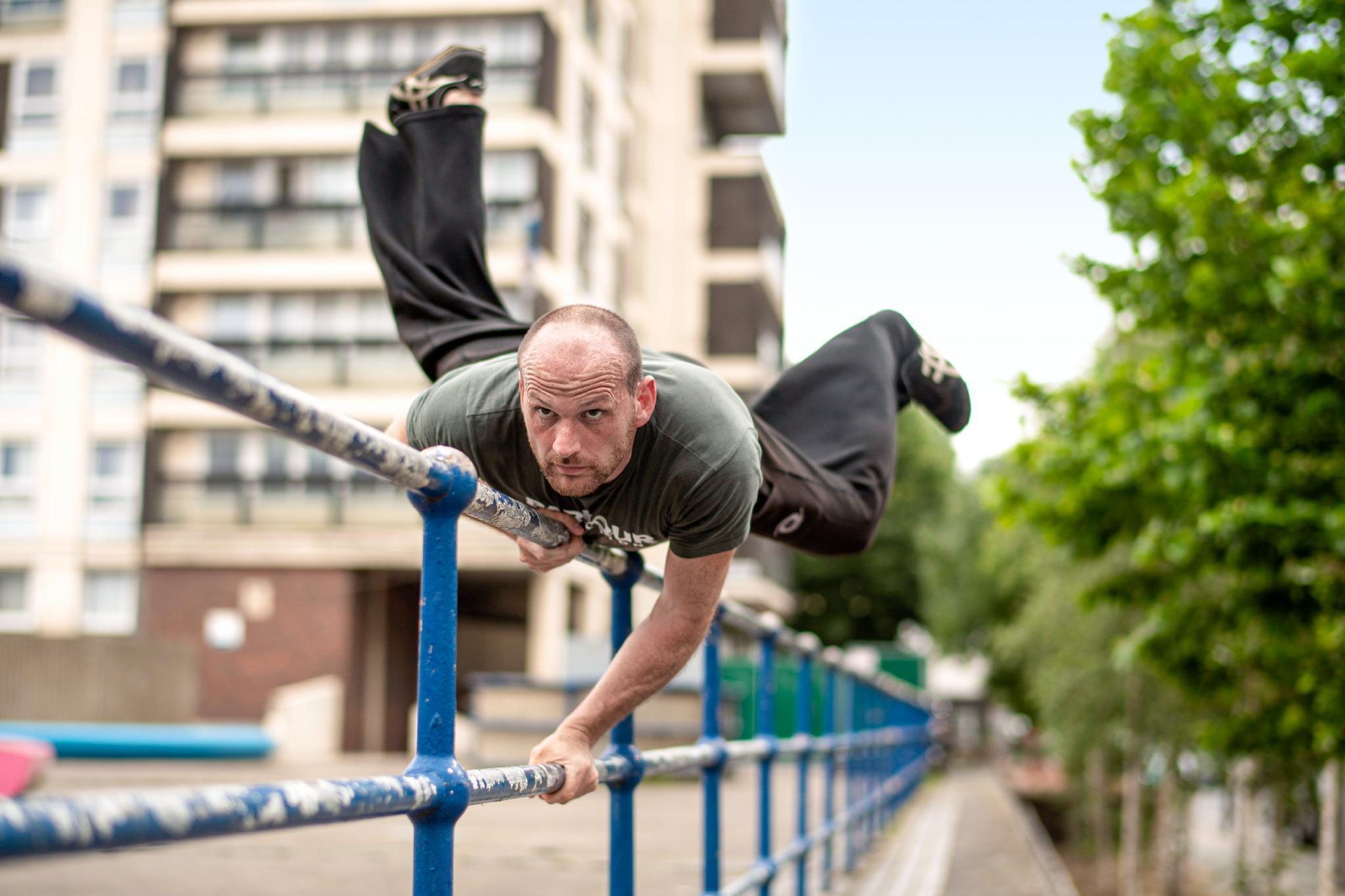 13/50

Dan Edwardes, Parkour (London)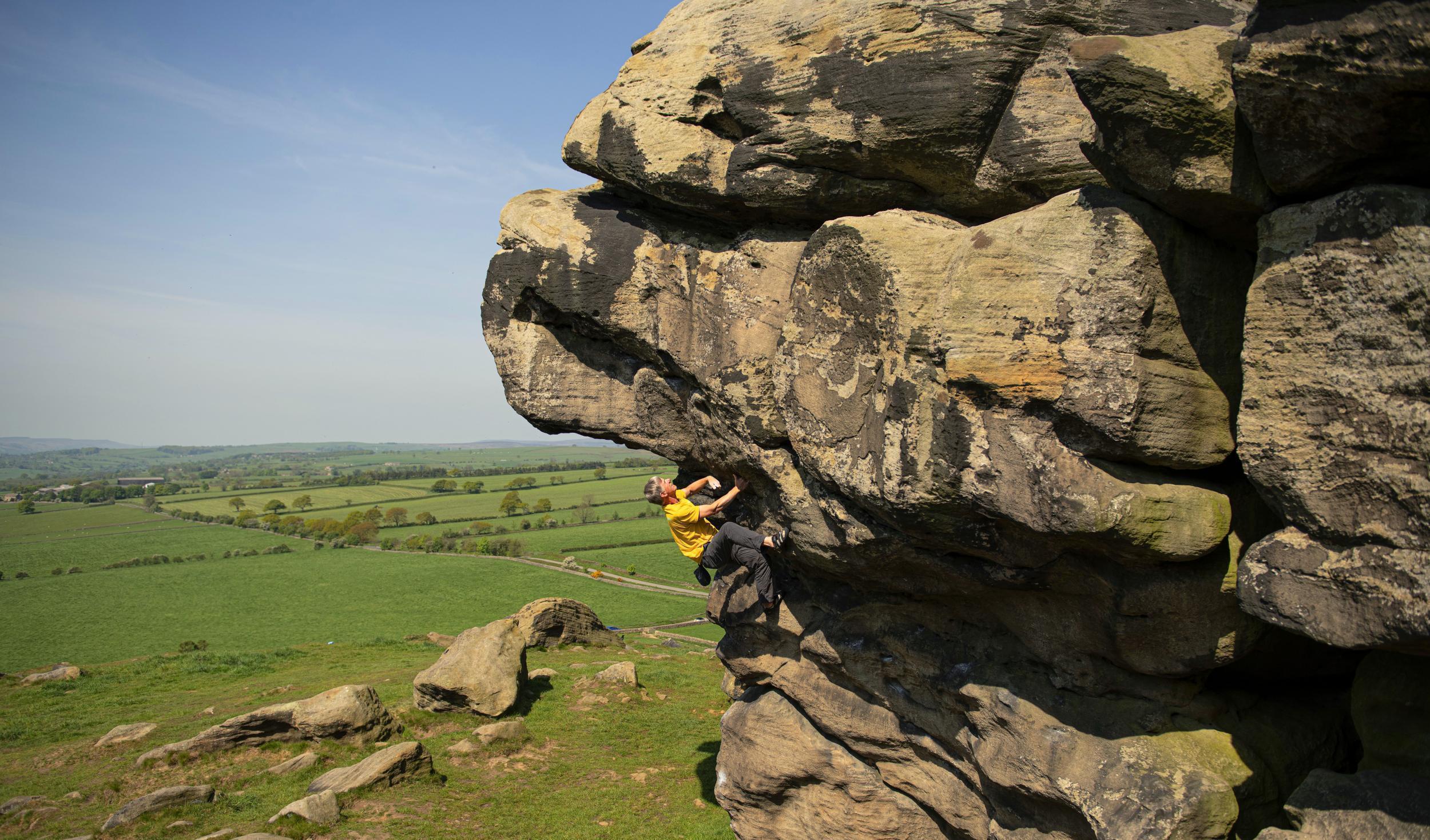 14/50

Dave Musgrove, Rock Climbing (Leeds)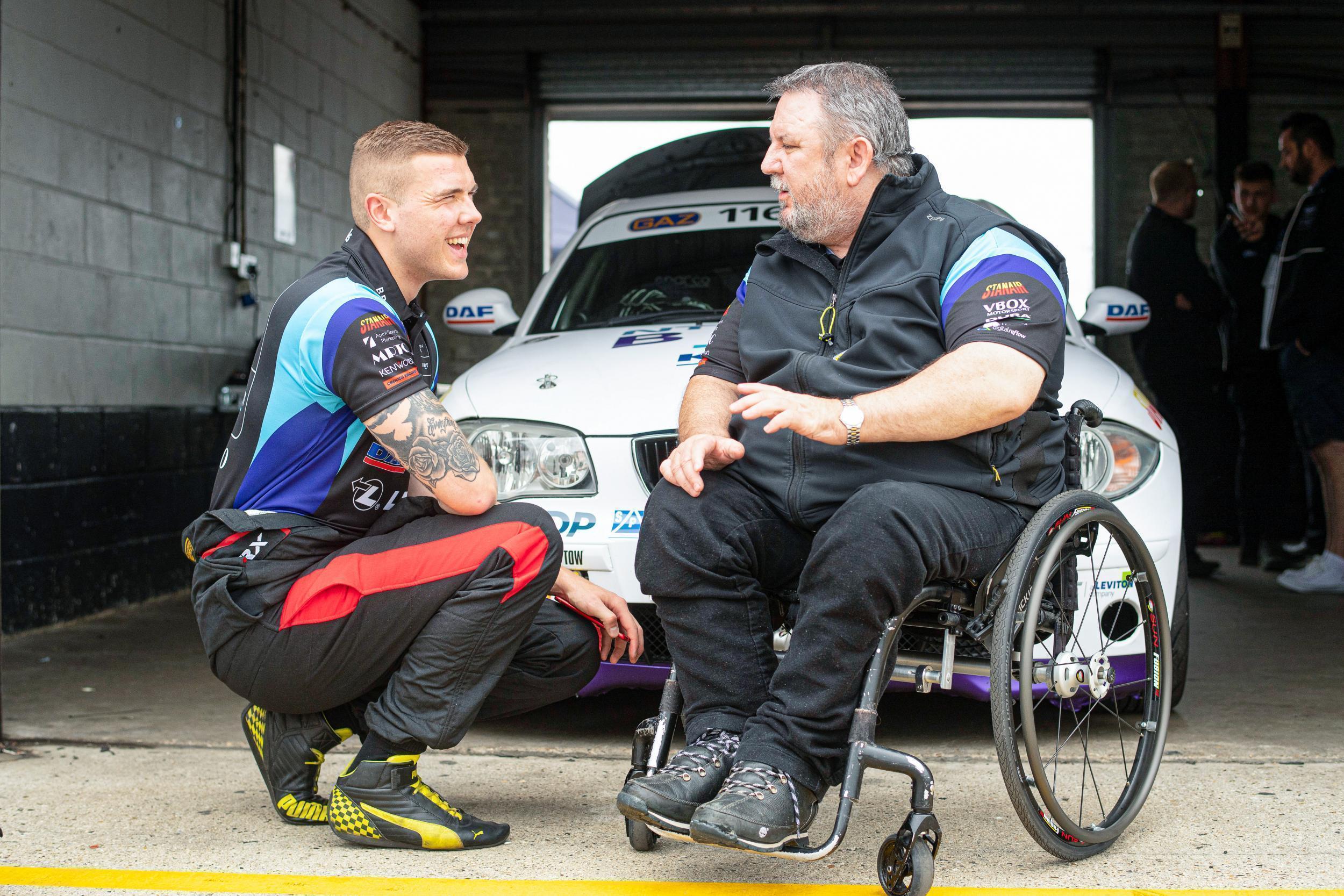 15/50

Dave Player, Motorsports (Newbury)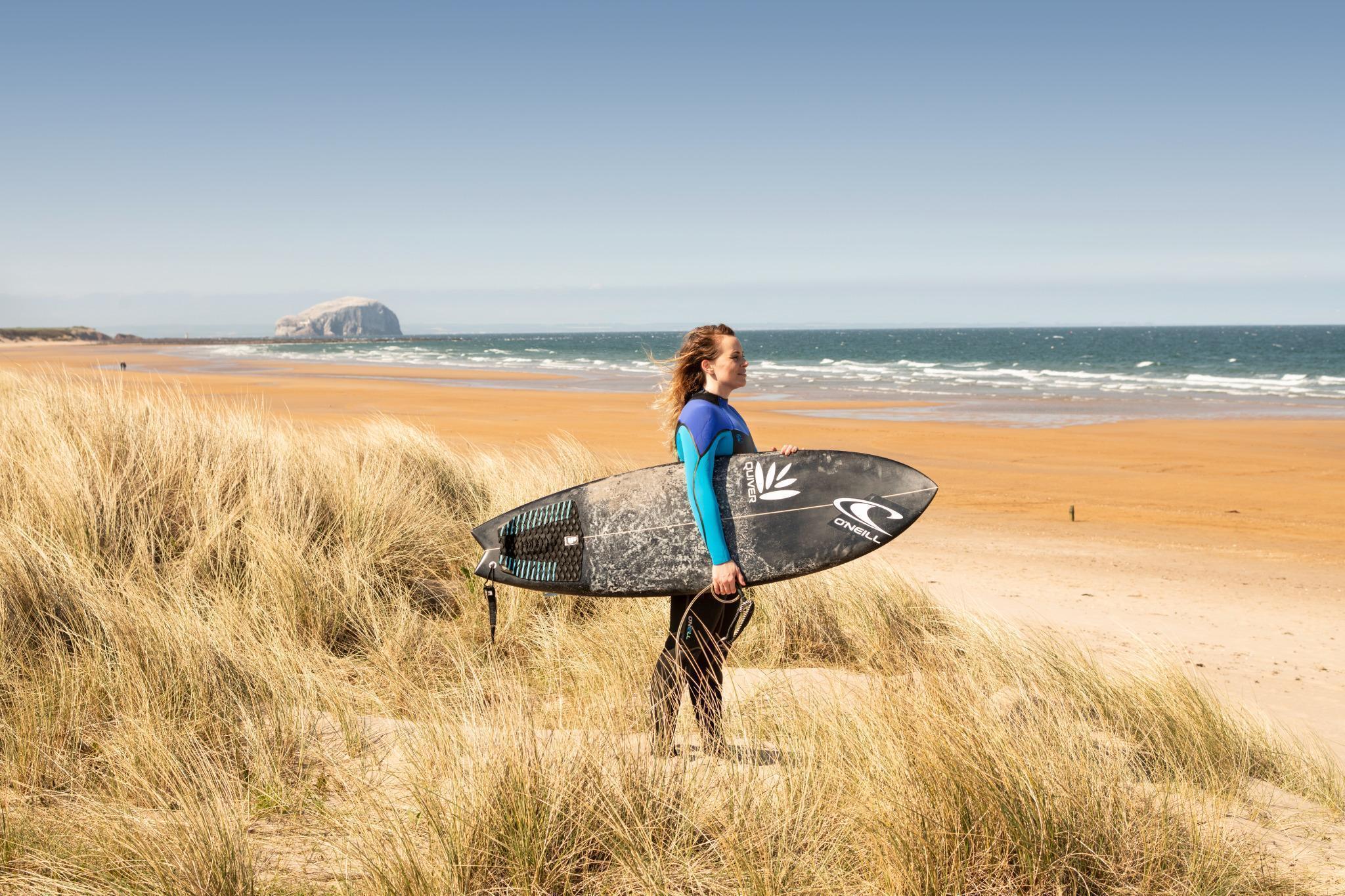 16/50

Dee Ripoll, Surfer (Edinburgh)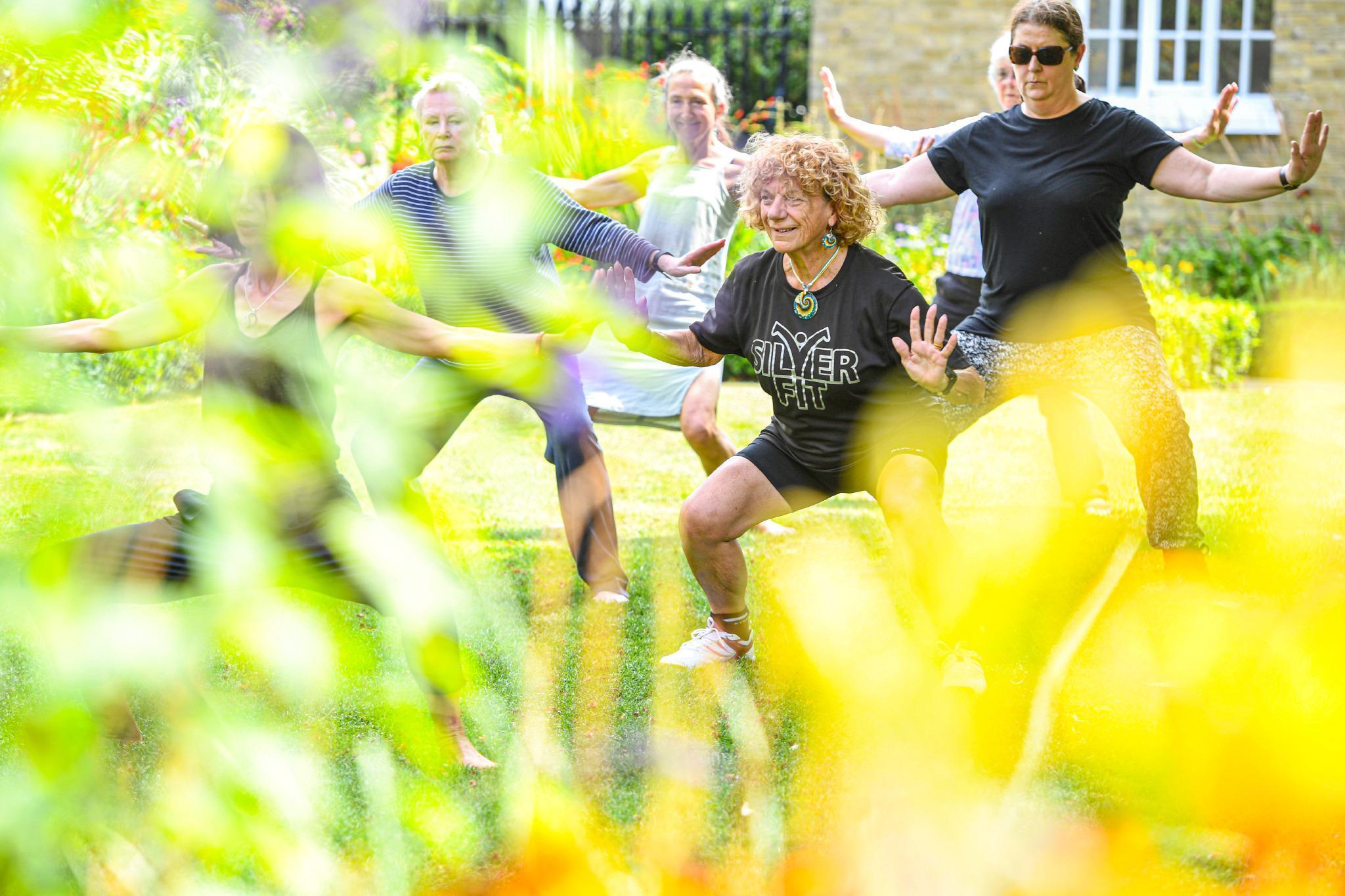 17/50

Edwina Brocklesby, Community Sports (London)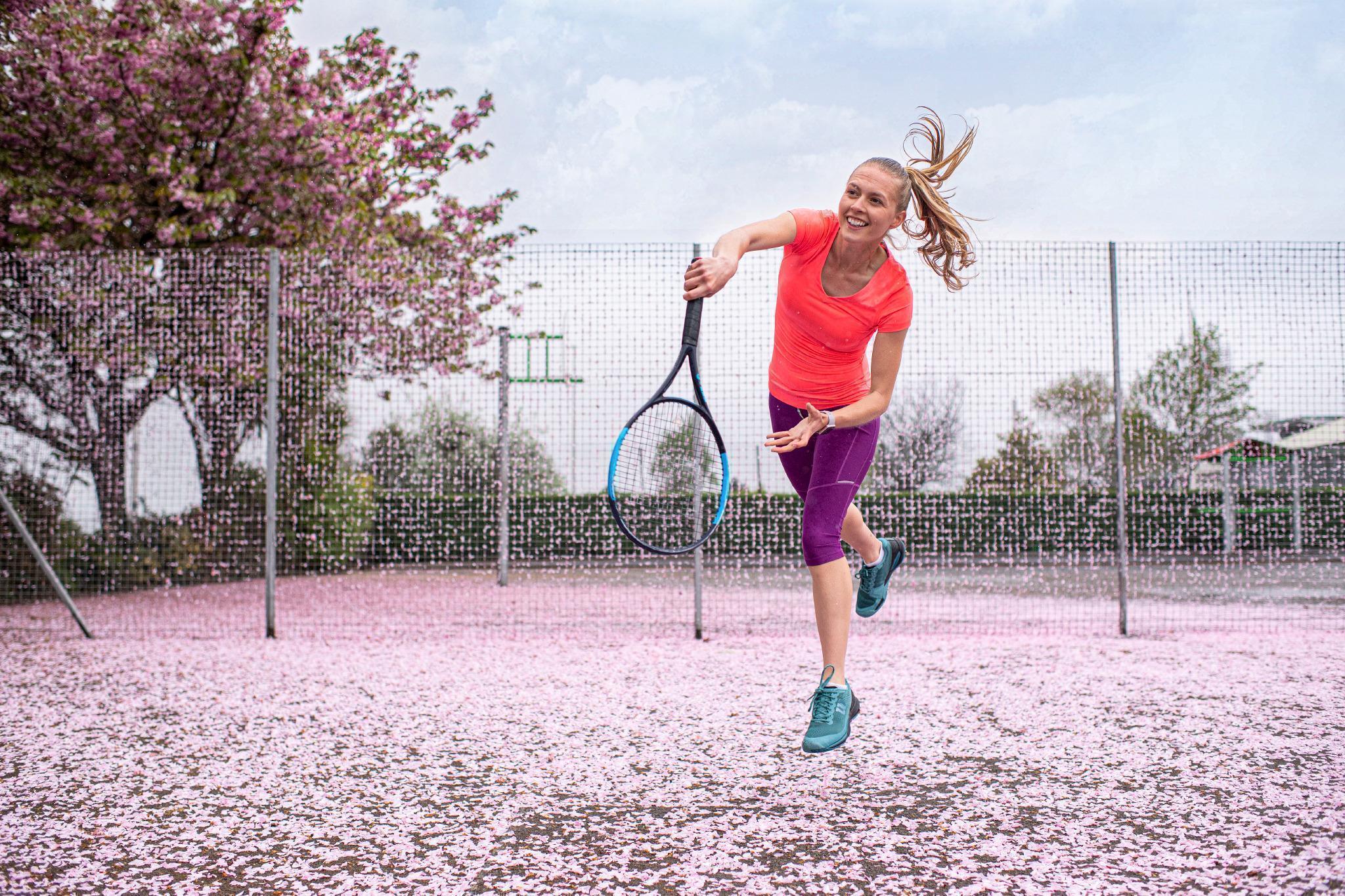 18/50

Francesca Lewis, Tennis (Swansea)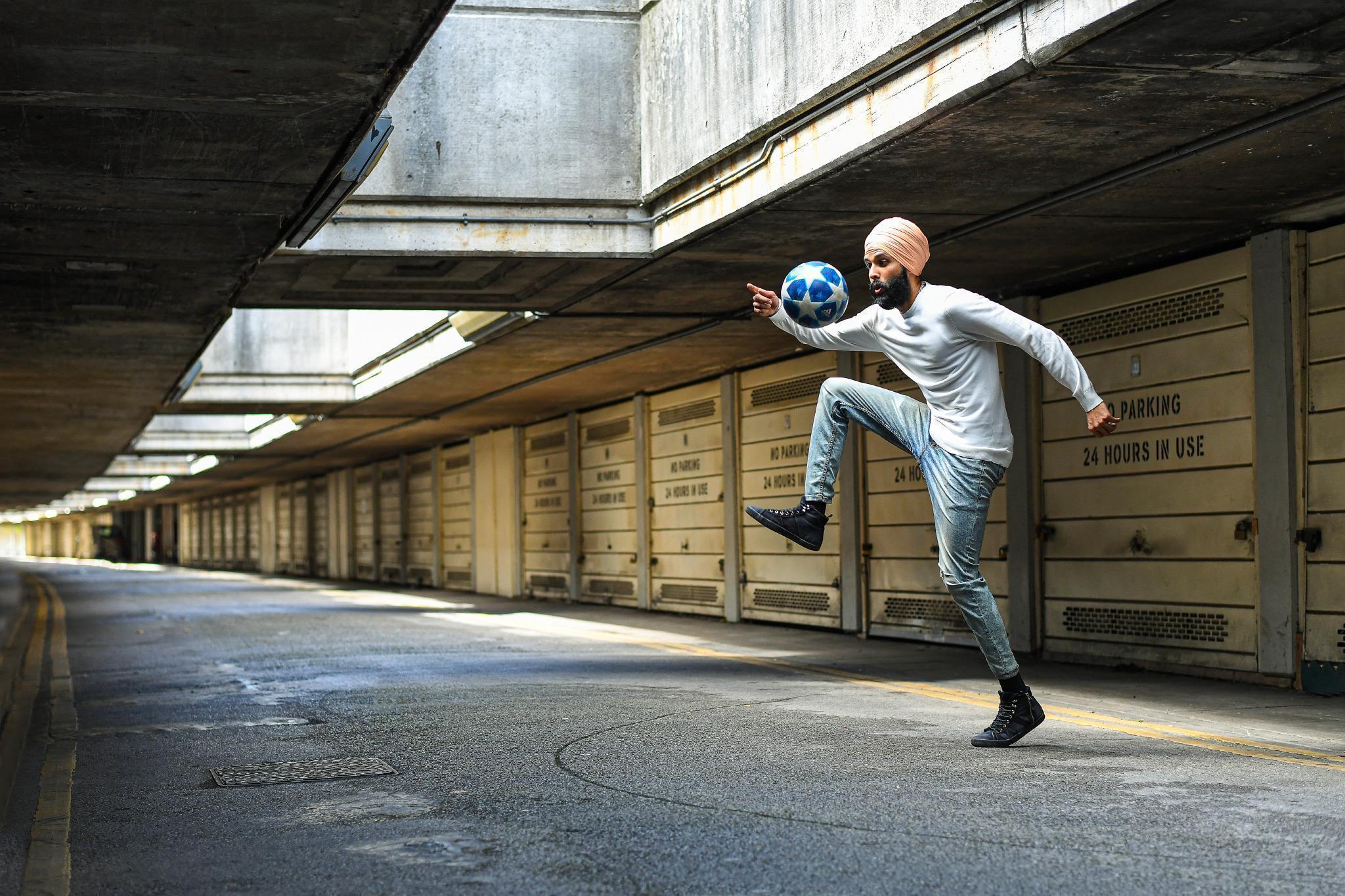 19/50

Gundeep Anand, Street Football (London)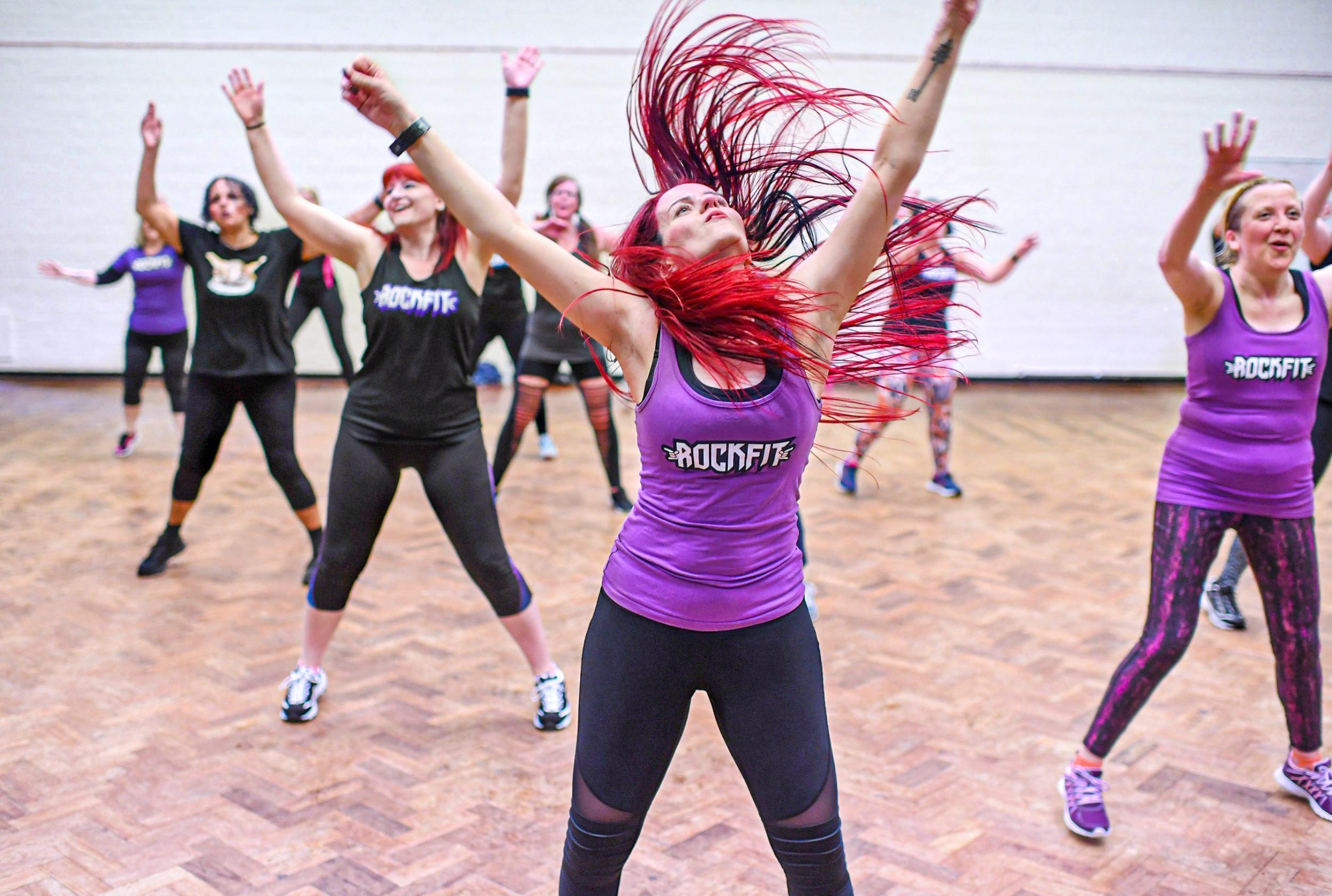 20/50

Hannah Hawkey, Dance (Plymouth)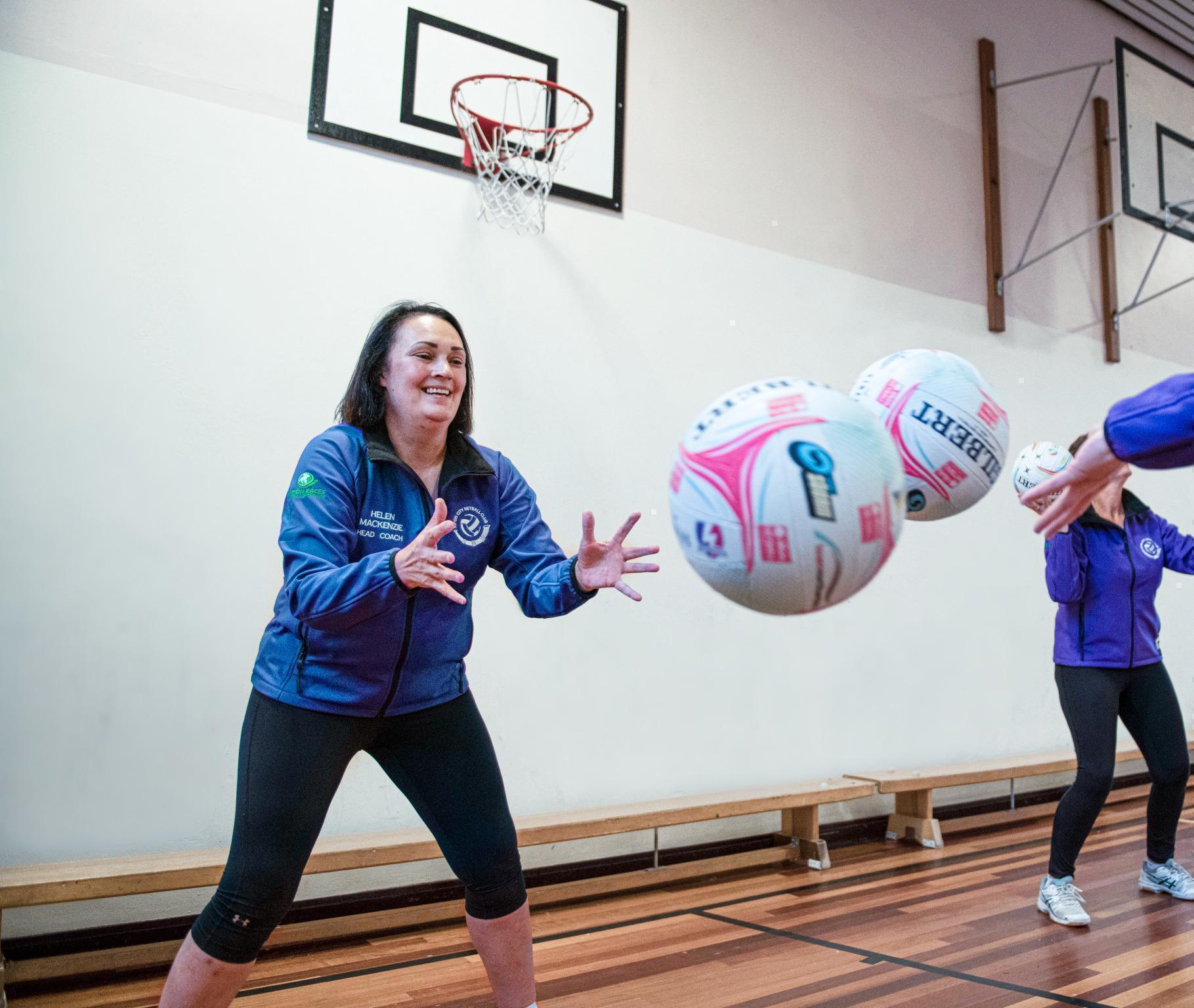 21/50

Helen Mackenzie, Netball (Ripon)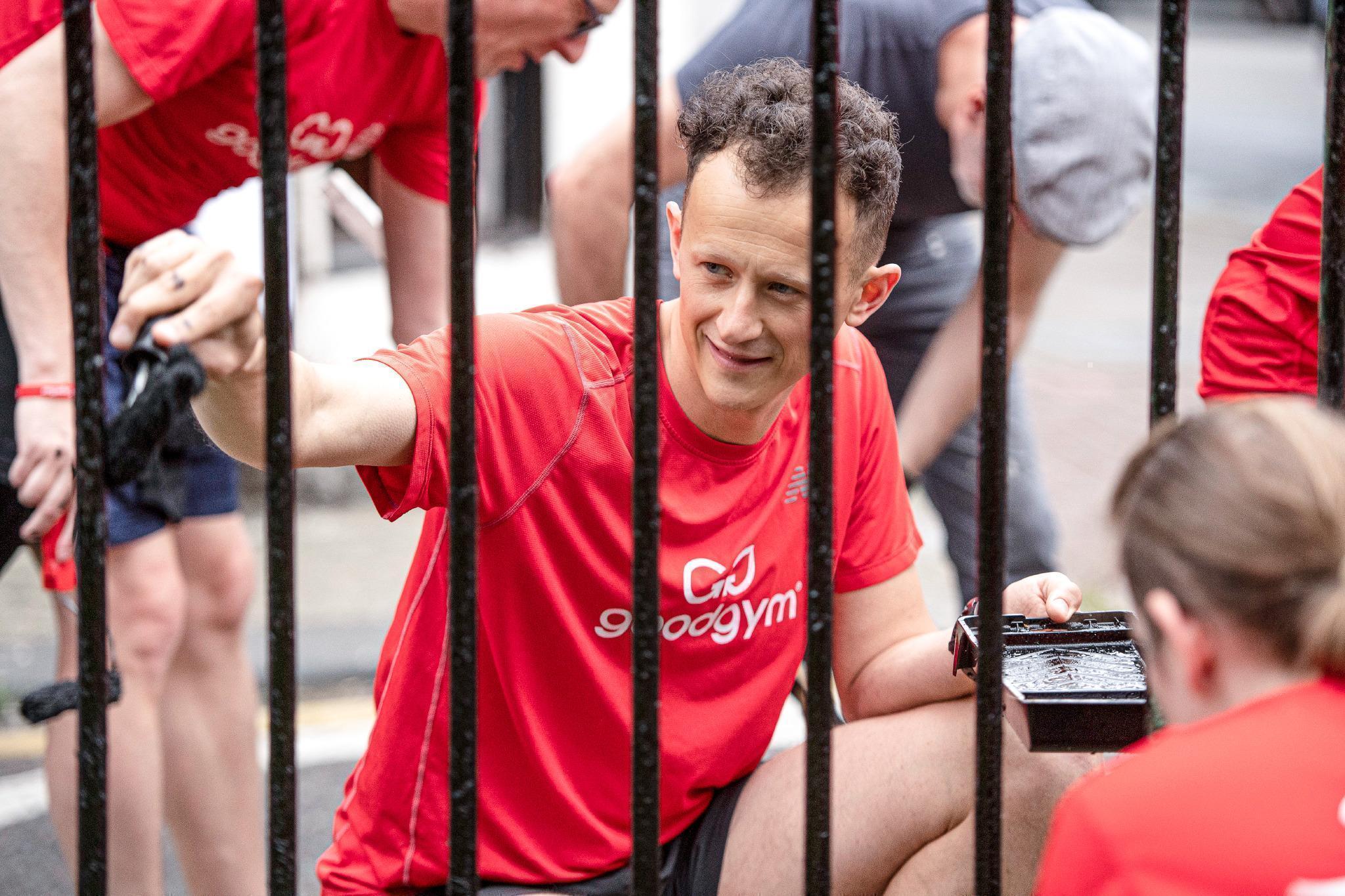 22/50

Ivo Gormley, Running (London)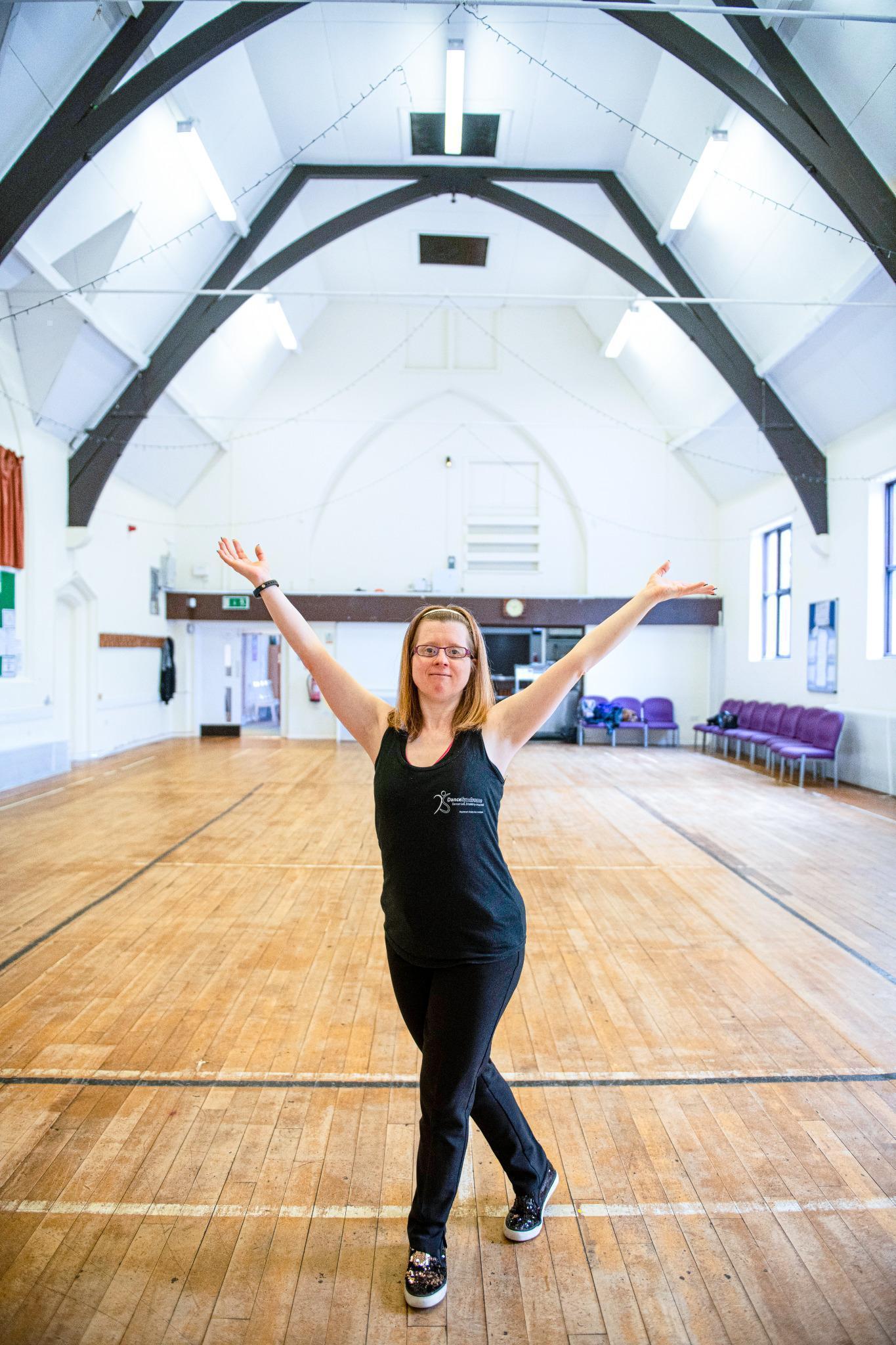 23/50

Jen Blackwell, Dance (Preston)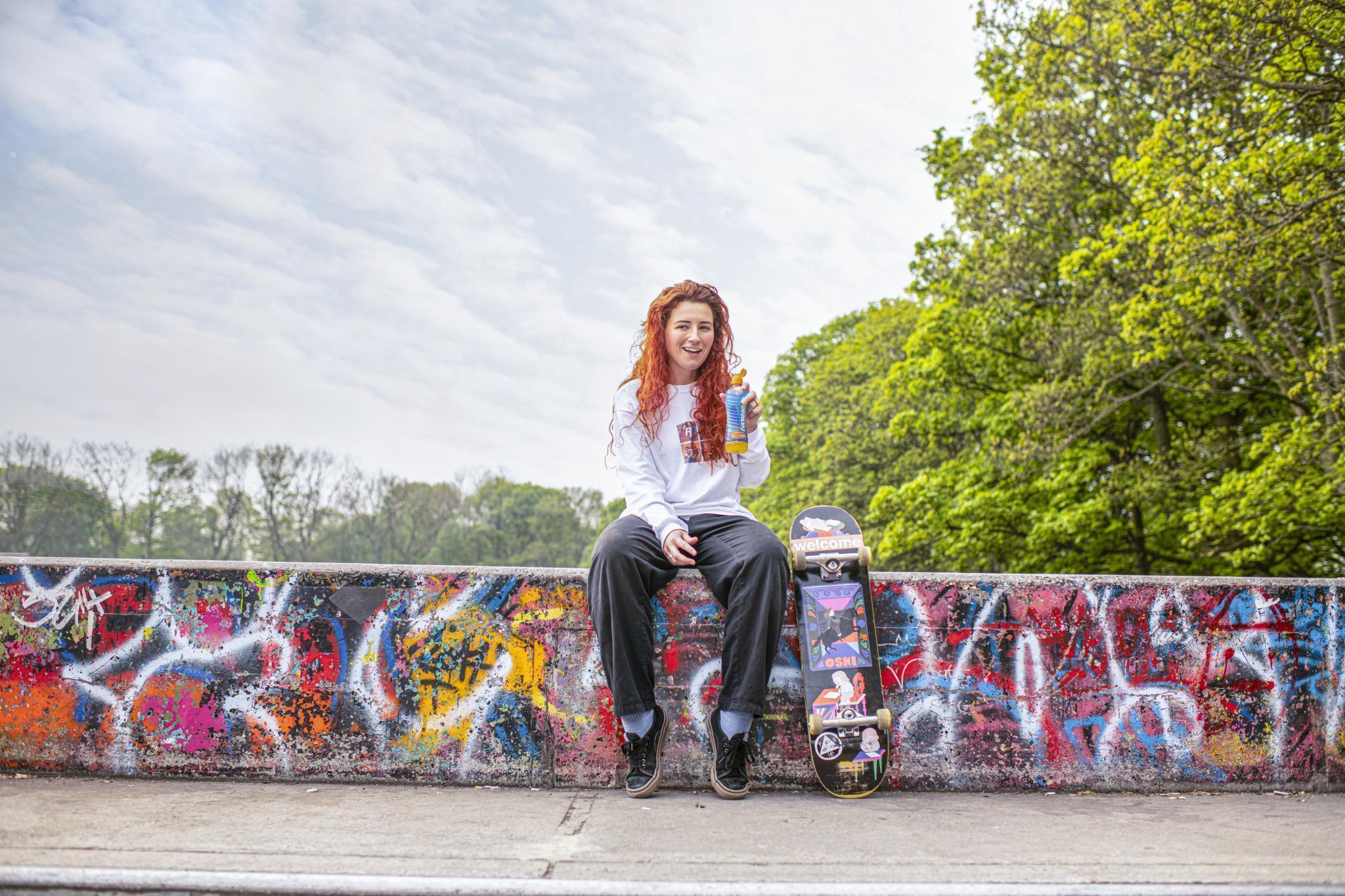 24/50

Jess Melia, Skateboarding (Leeds)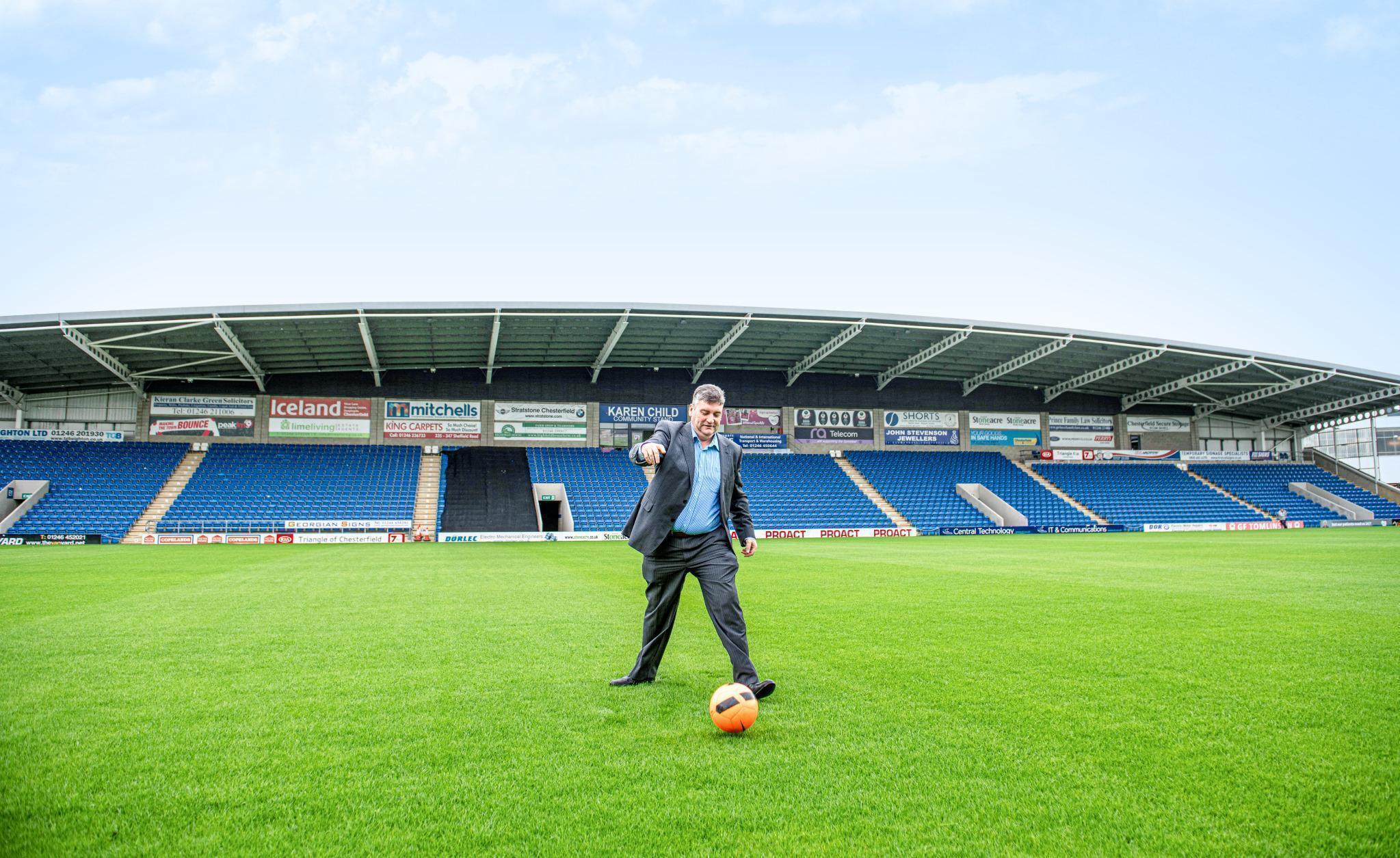 25/50

John Croot, Walking Football (Chesterfield)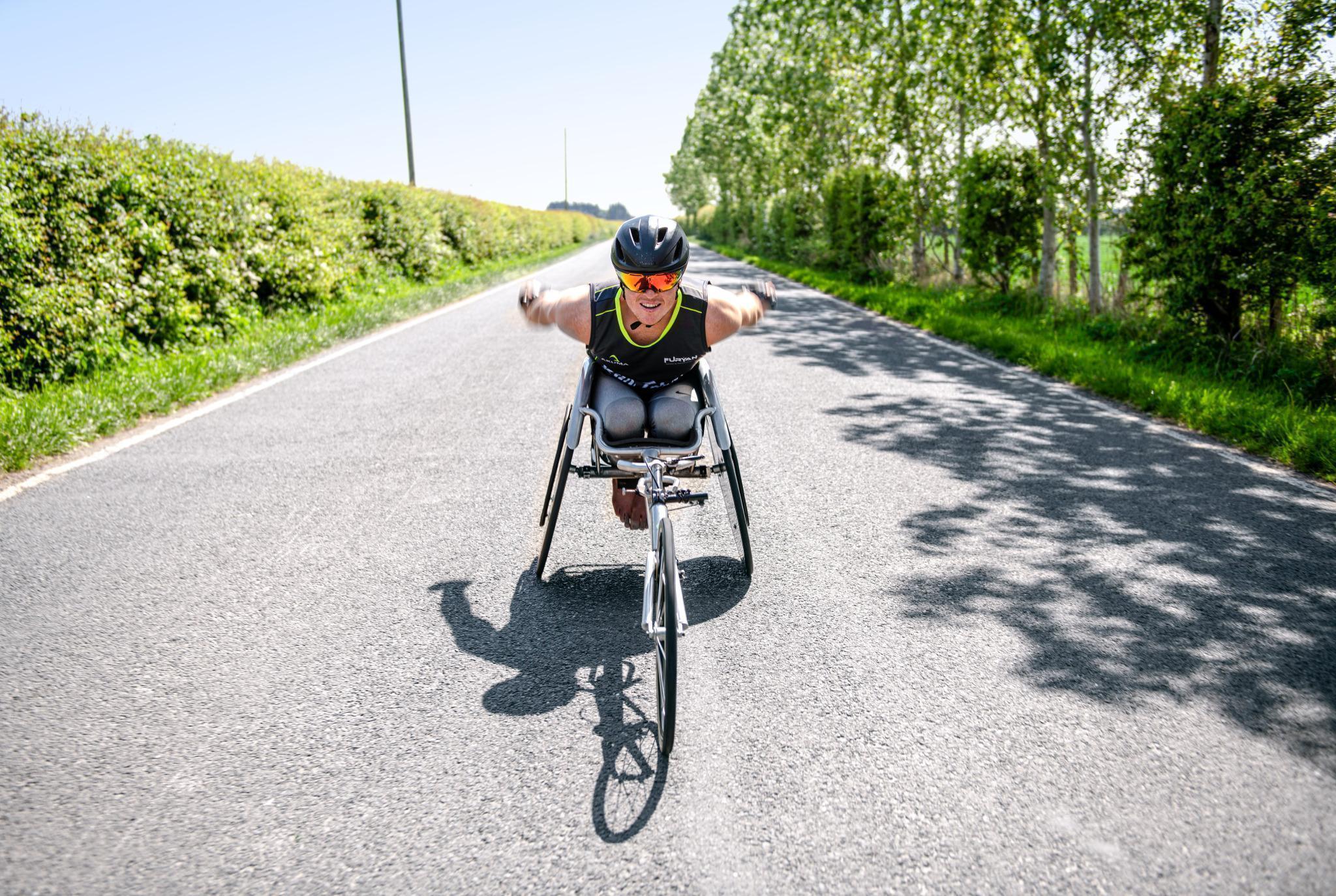 26/50

Josh Landmann, Para-athletics (Poulton-Le-Flyde)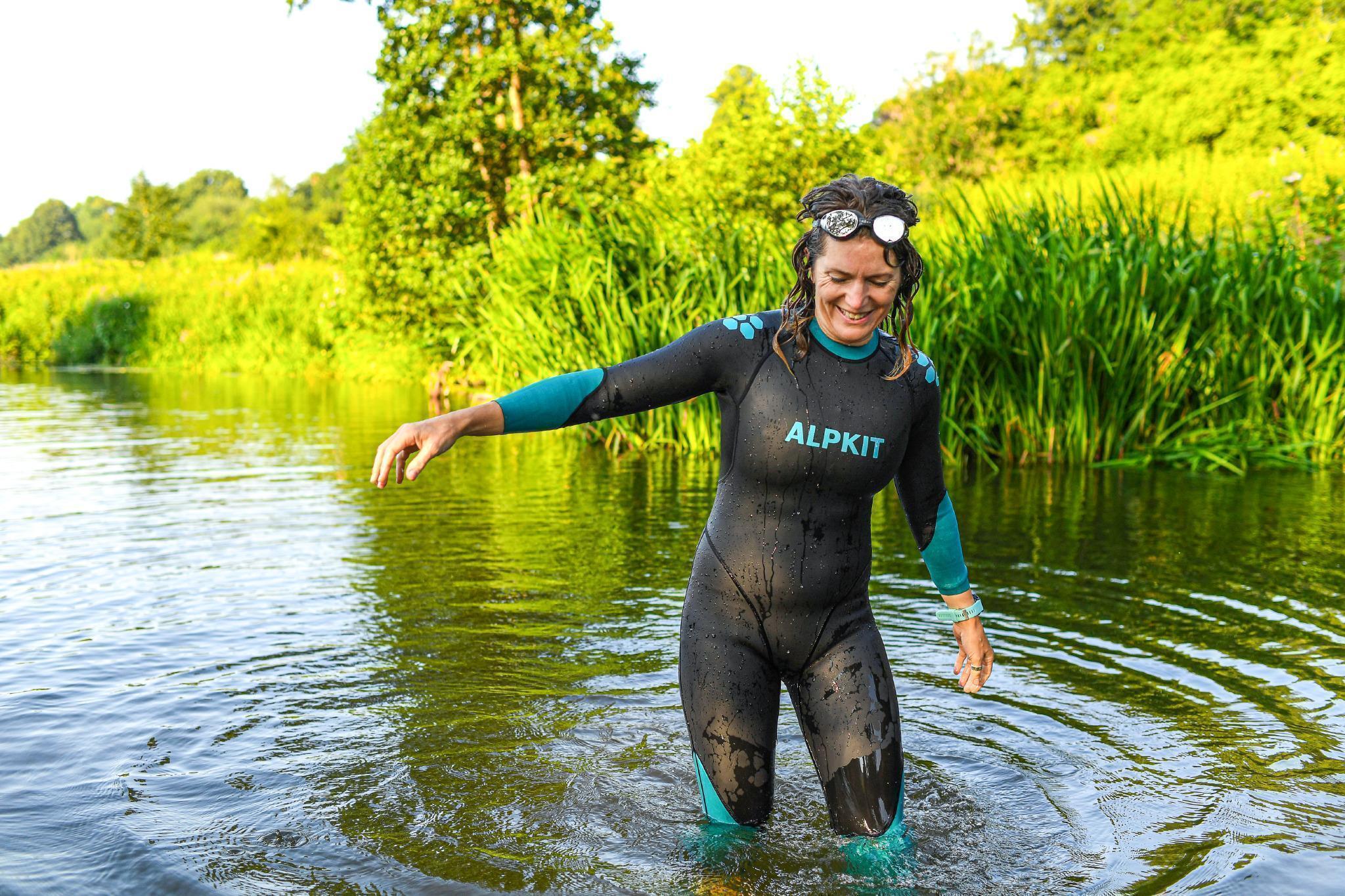 27/50

Kate Rew, Outdoor Swimming (Somerset)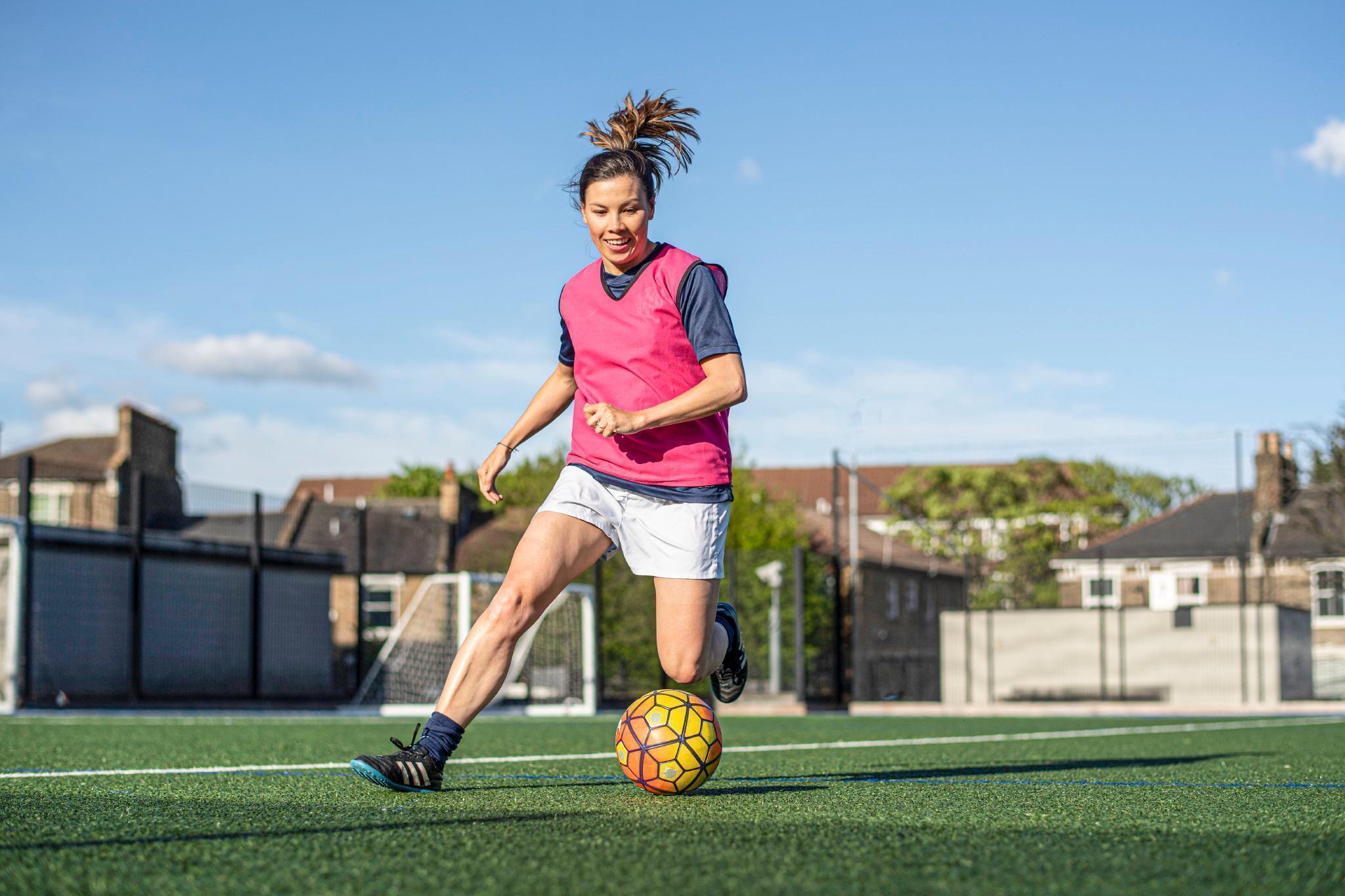 28/50

Katee Hui, Football (London)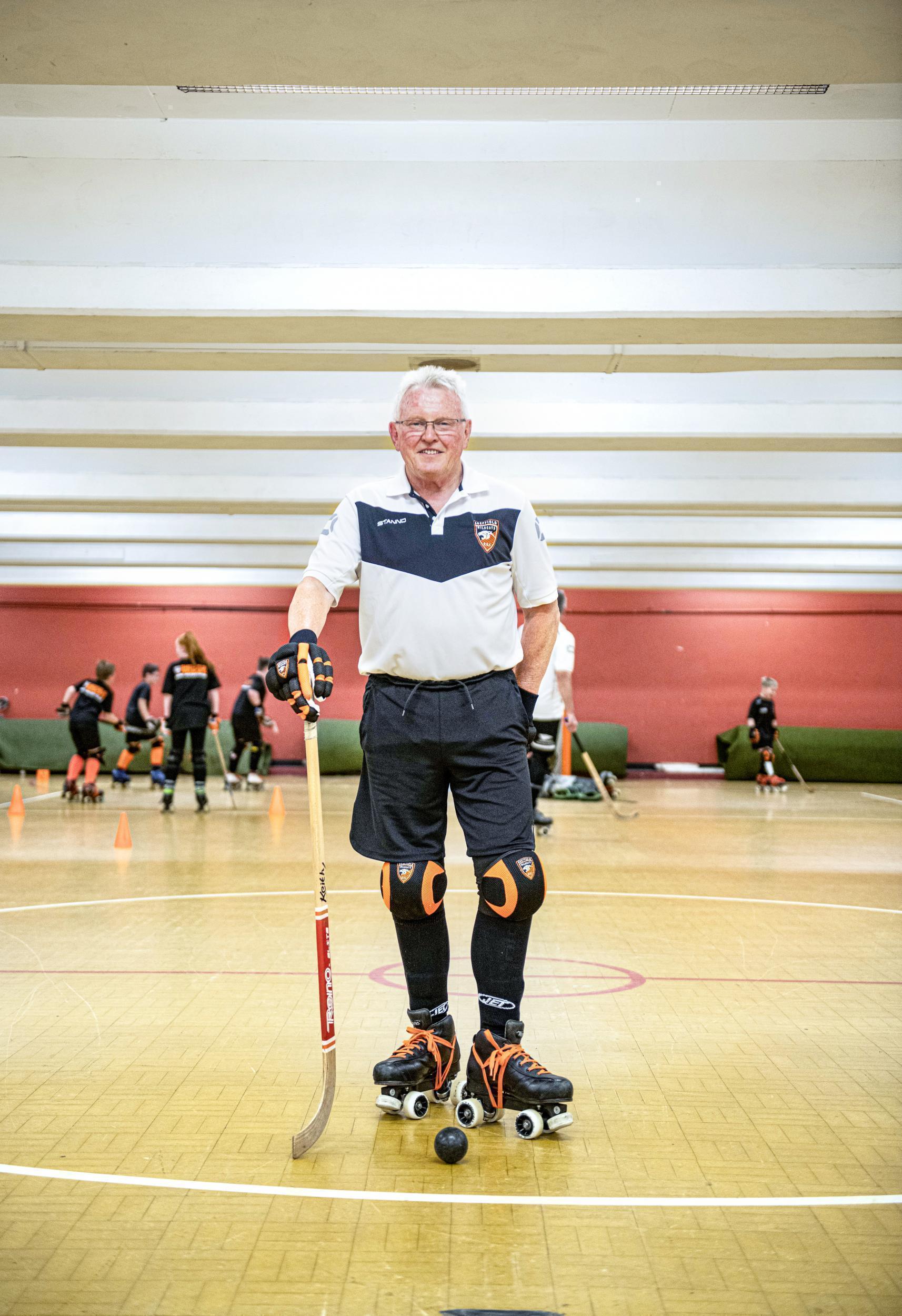 29/50

Keith Whitton, Rink Hockey (Doncaster)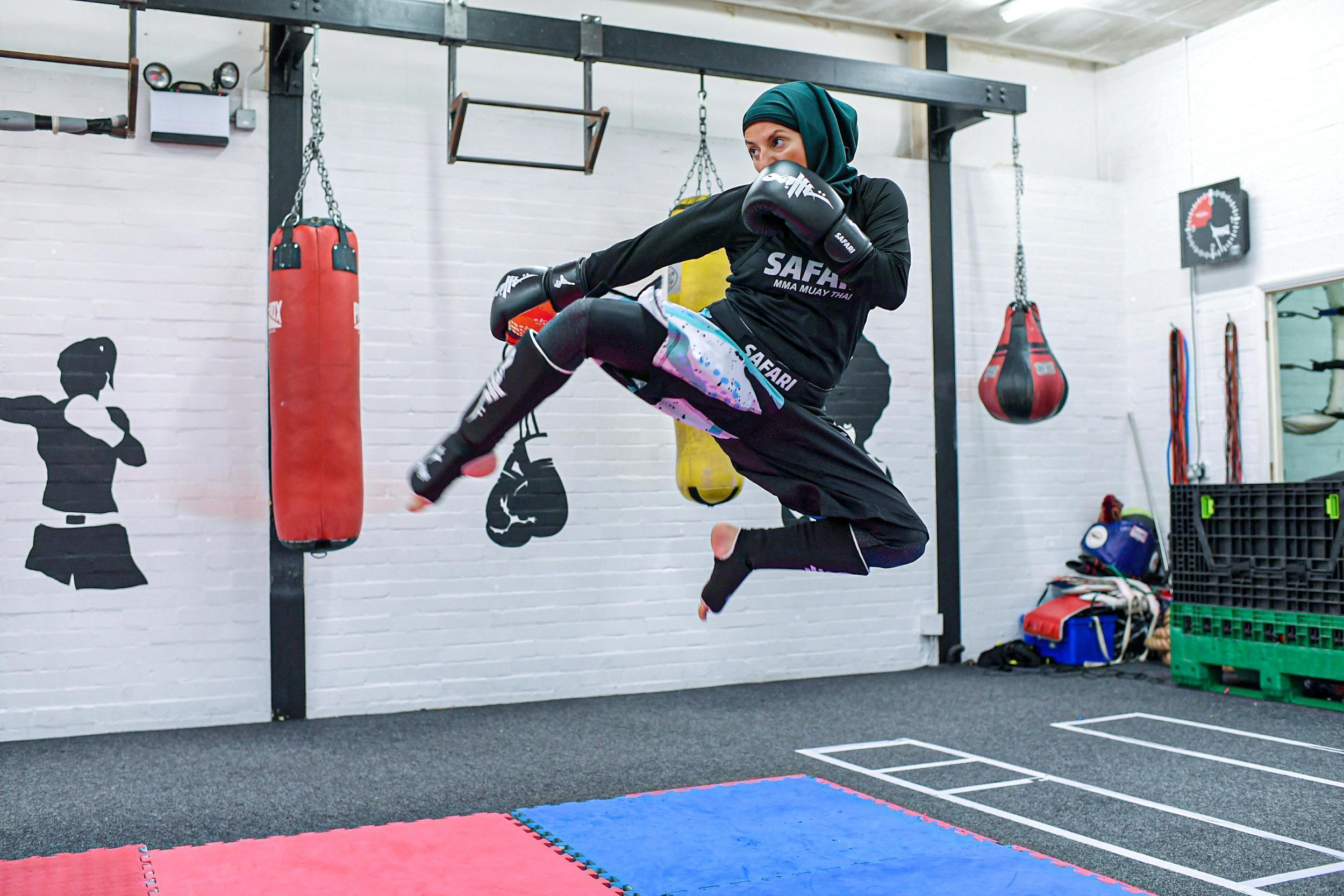 30/50

Khadijah Safari, Martial Arts (Milton Keynes)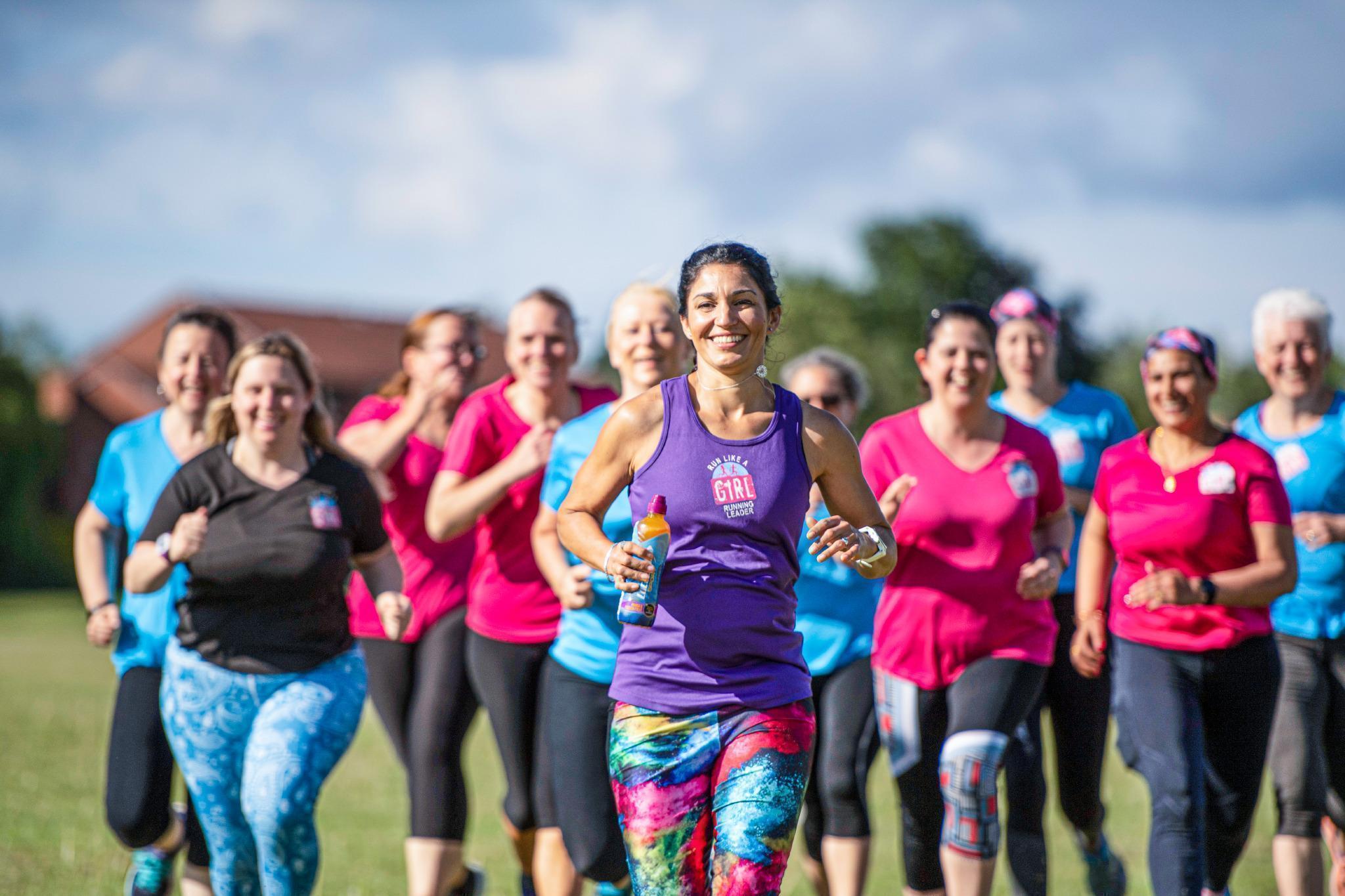 31/50

Lauren Gregory, Running (Leamington Spa)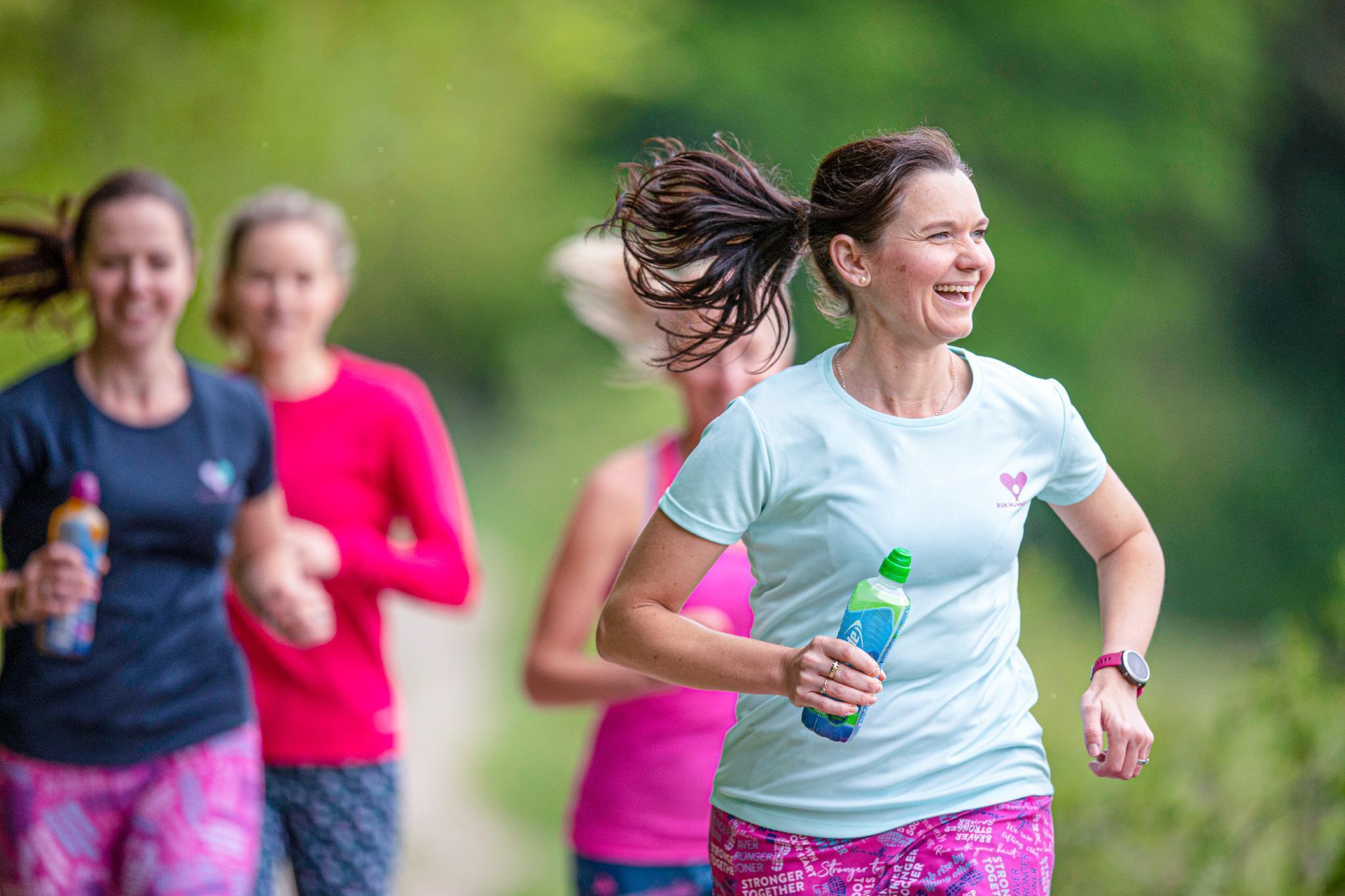 32/50

Leanne Davies, Running (Leatherhead)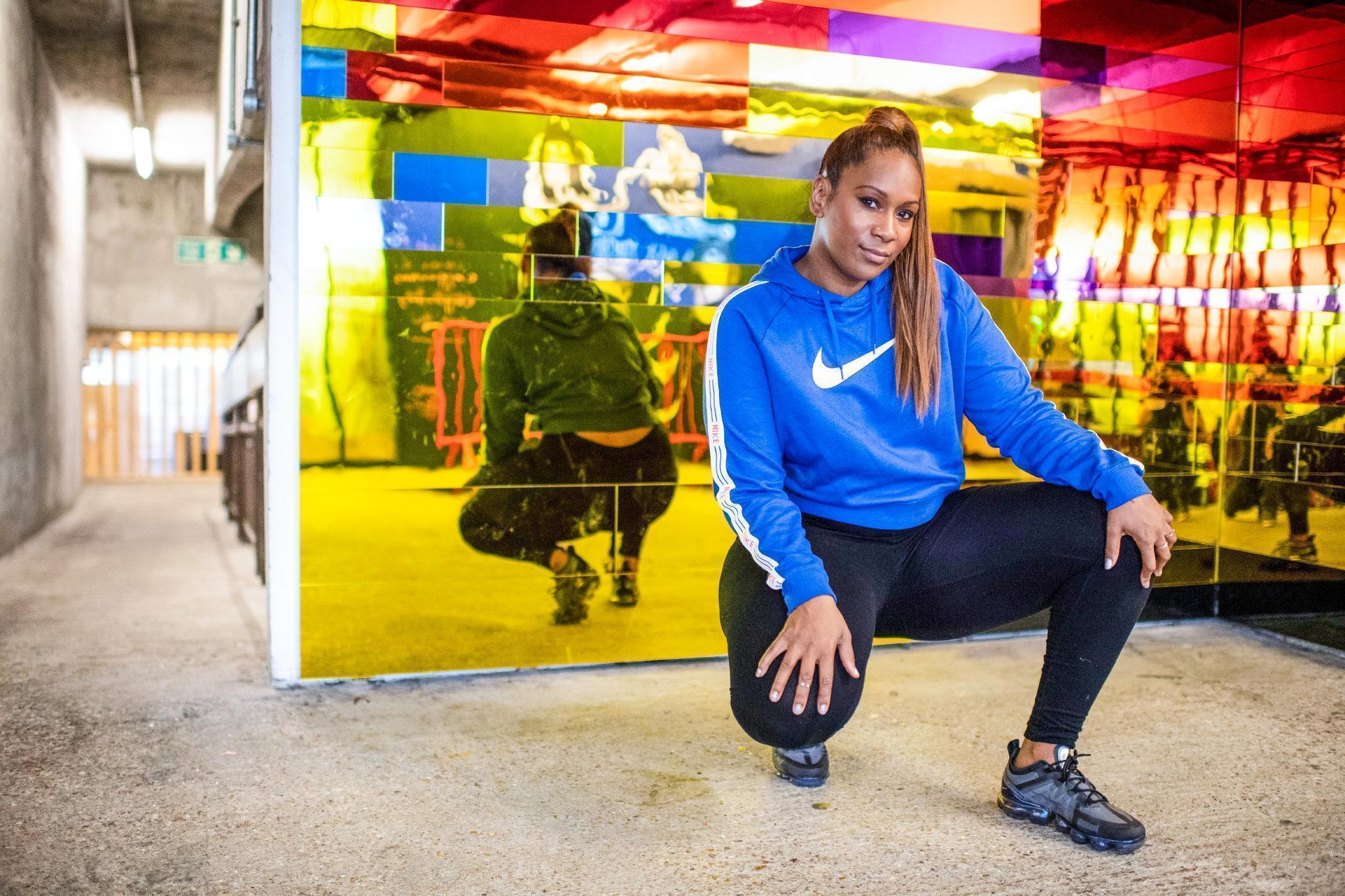 33/50

Leanne Pero, Dance (London)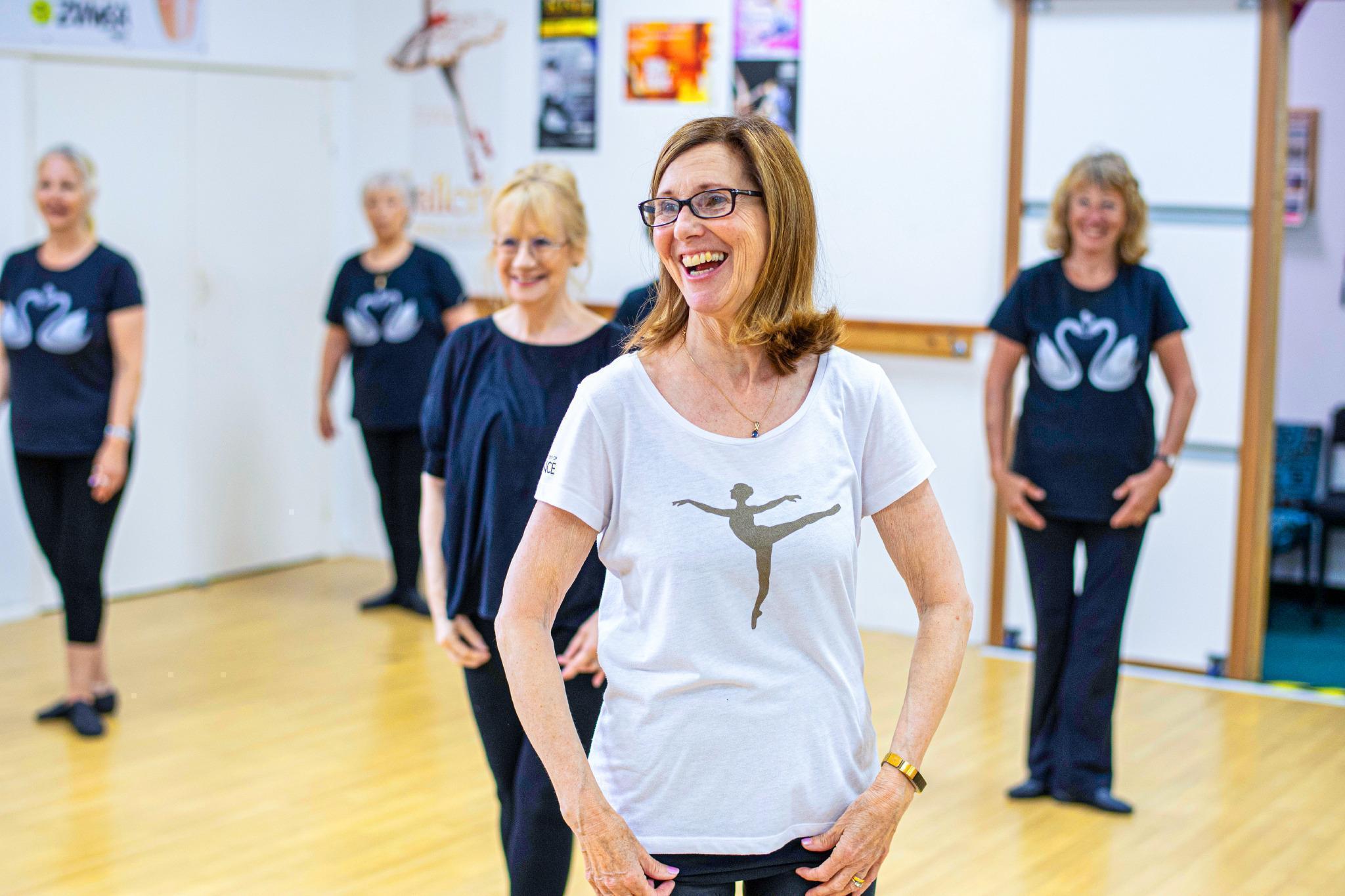 34/50

Linda Hesselden, Ballet (Plymouth)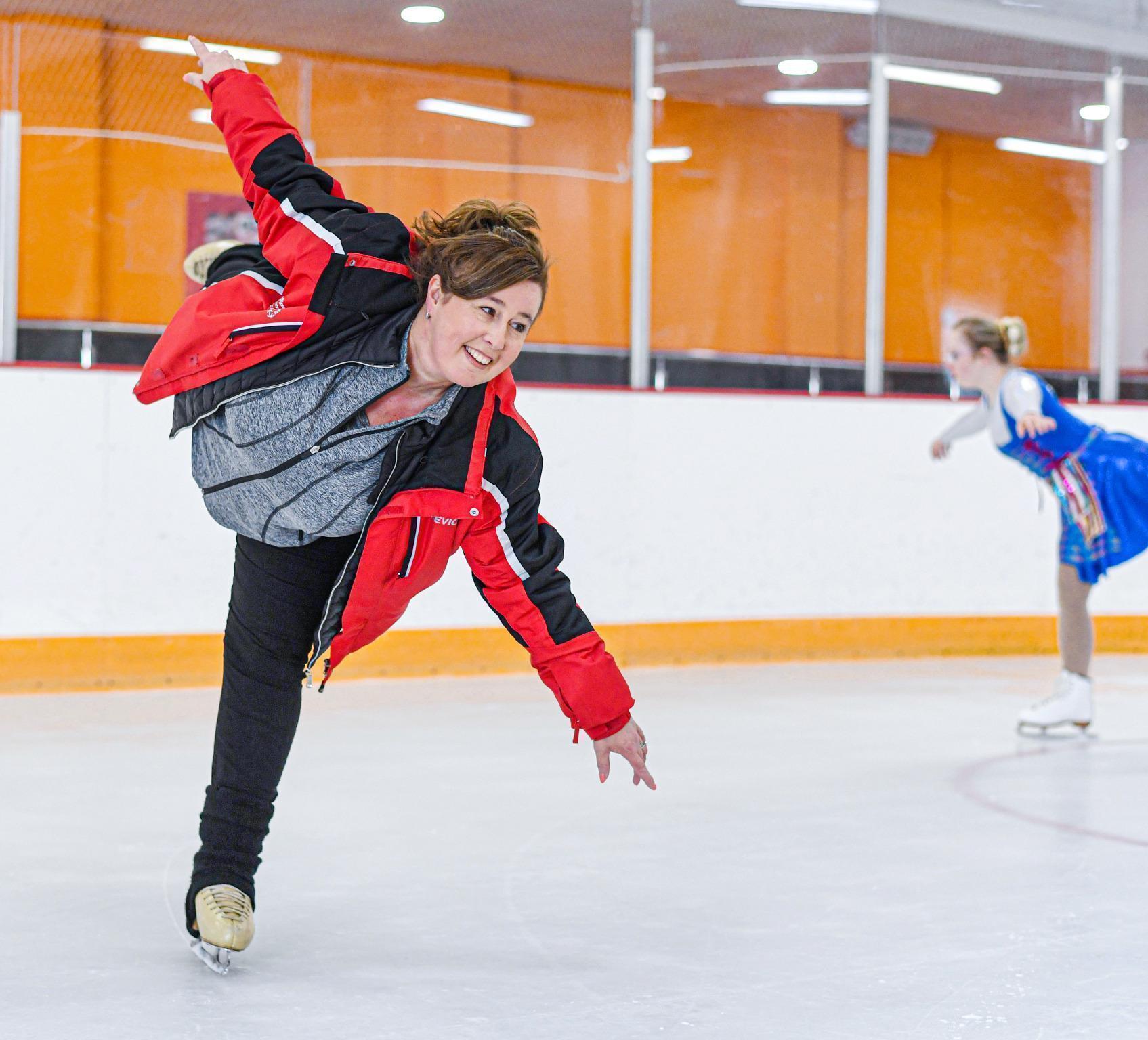 35/50

Louisa Chatwin, Ice-Skating (Selston)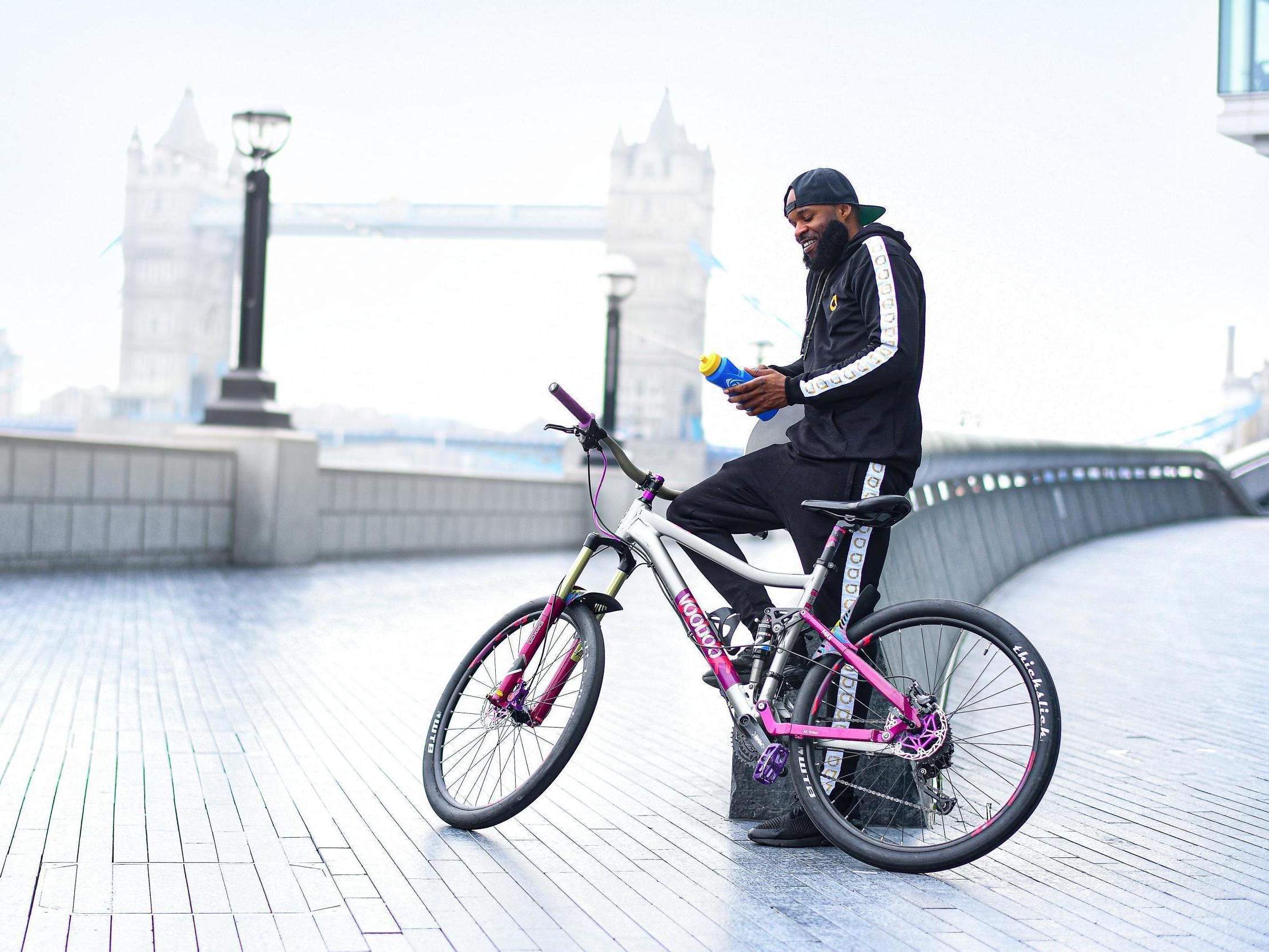 36/50

Mac Ferrari, Cycling (London)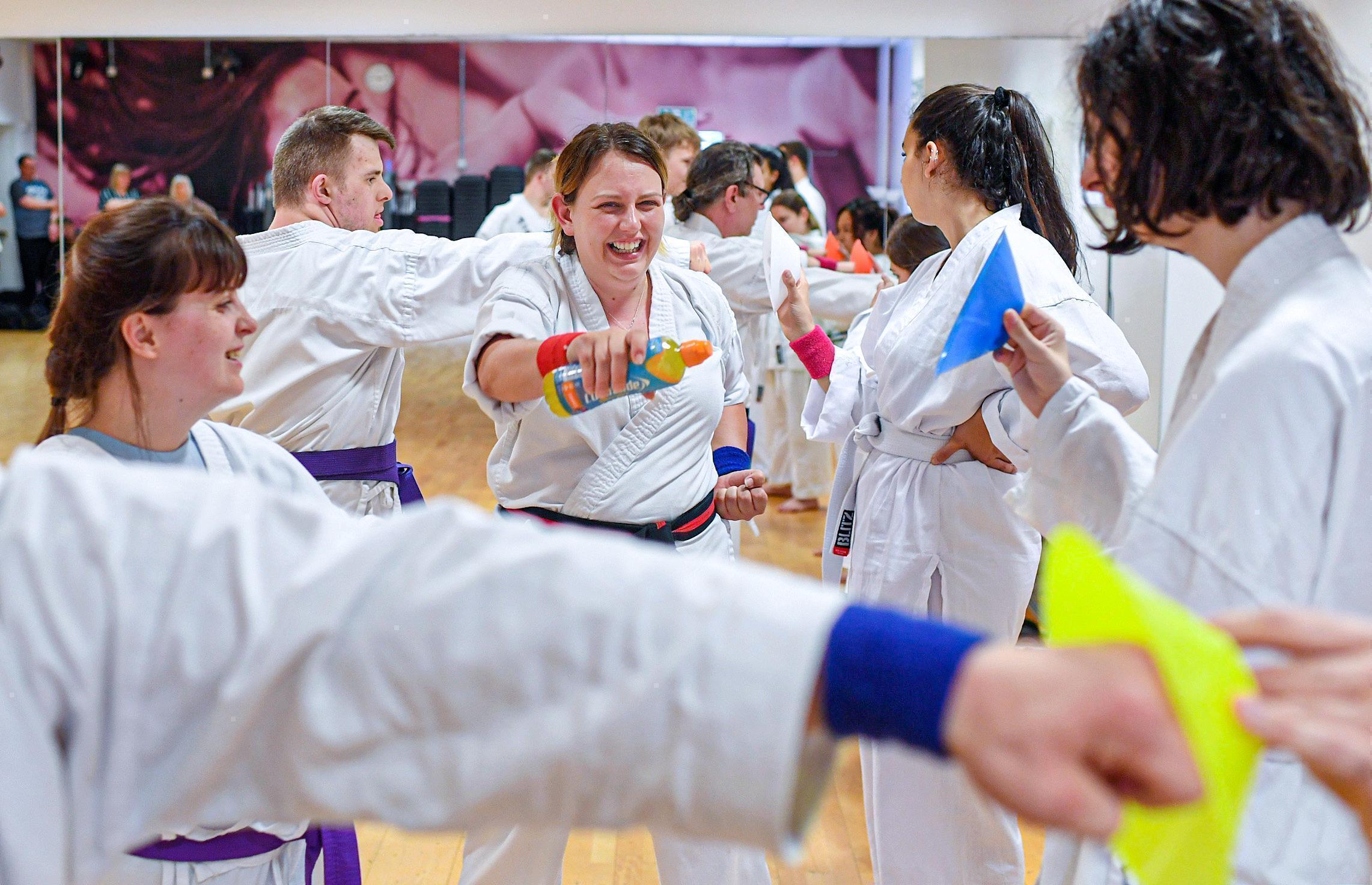 37/50

Melanie Timberlake, Martial Arts (Aylesbury)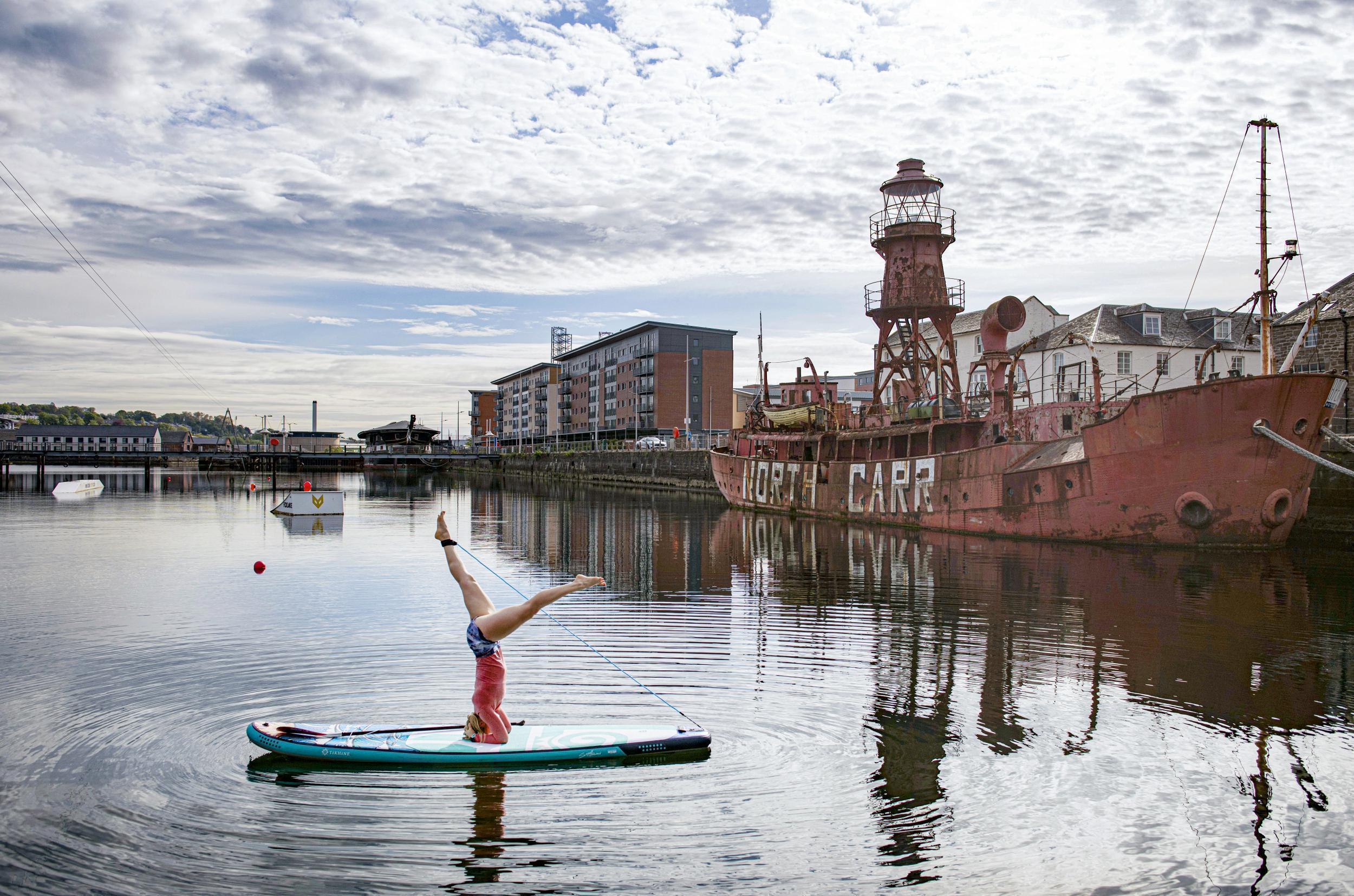 38/50

Michaella Robb, Paddleboard Yoga (Angus)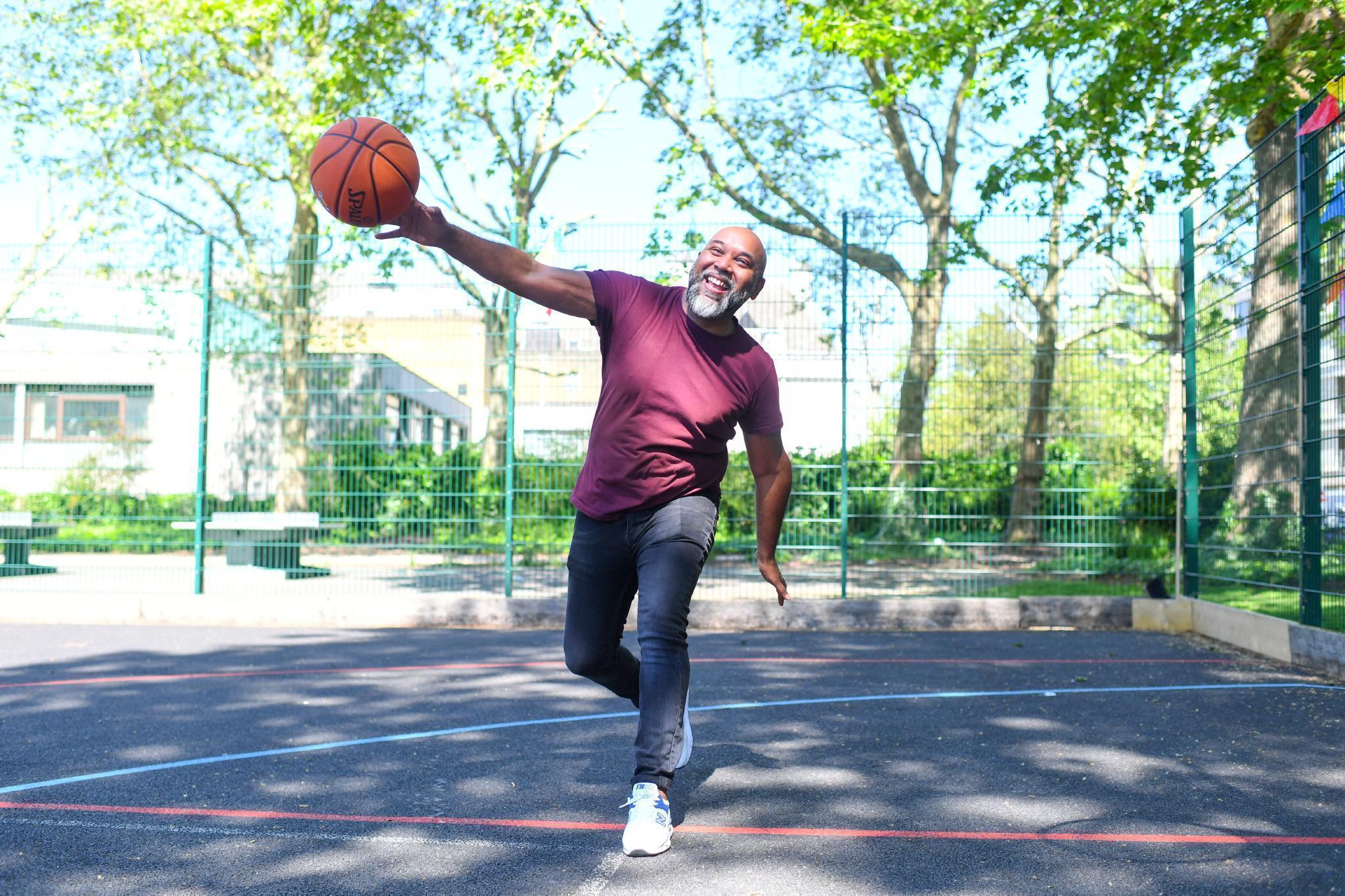 39/50

Oliur Rahman, Community Sports (London)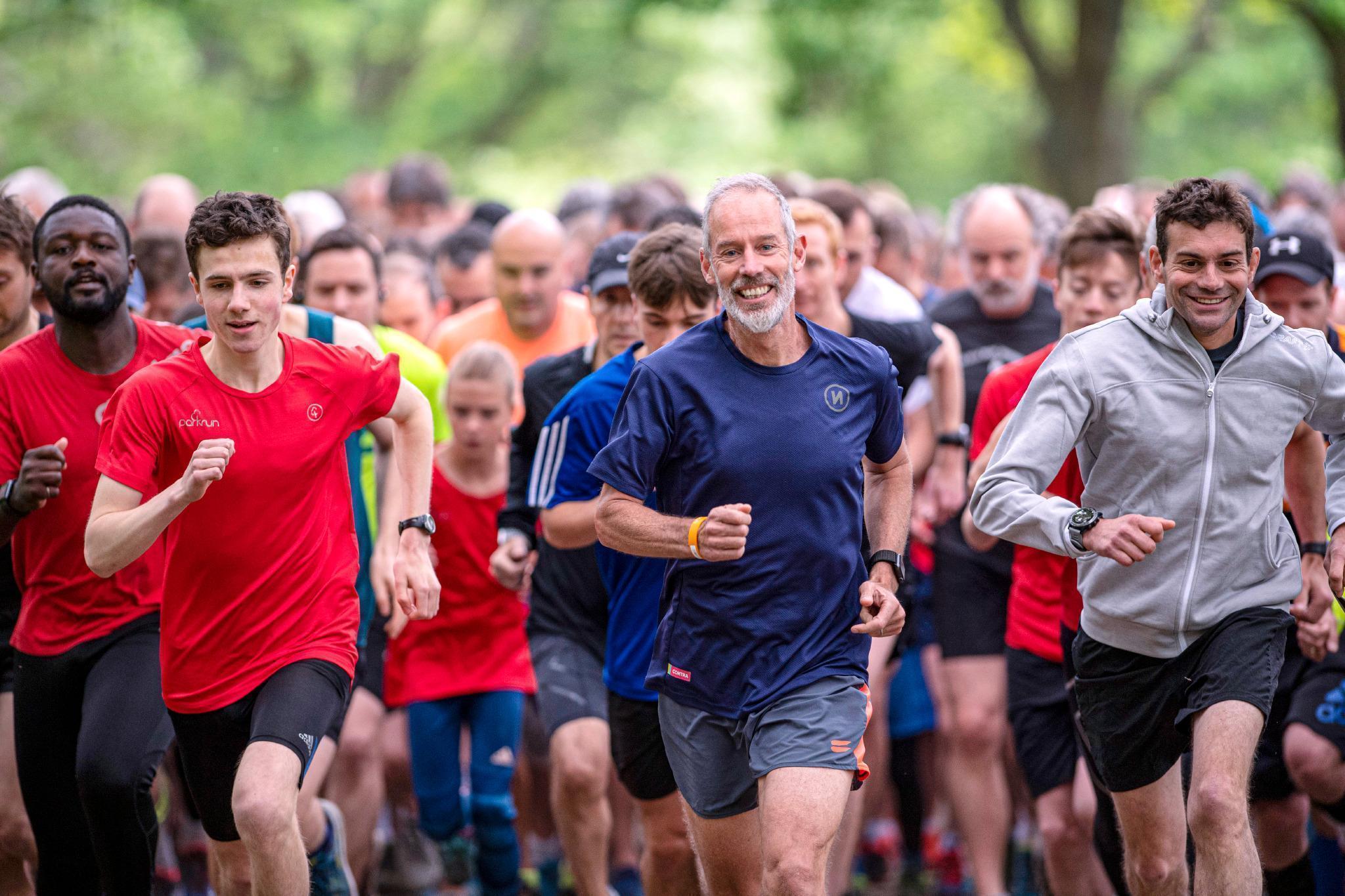 40/50

Paul Sinton-Hewitt, Running (London)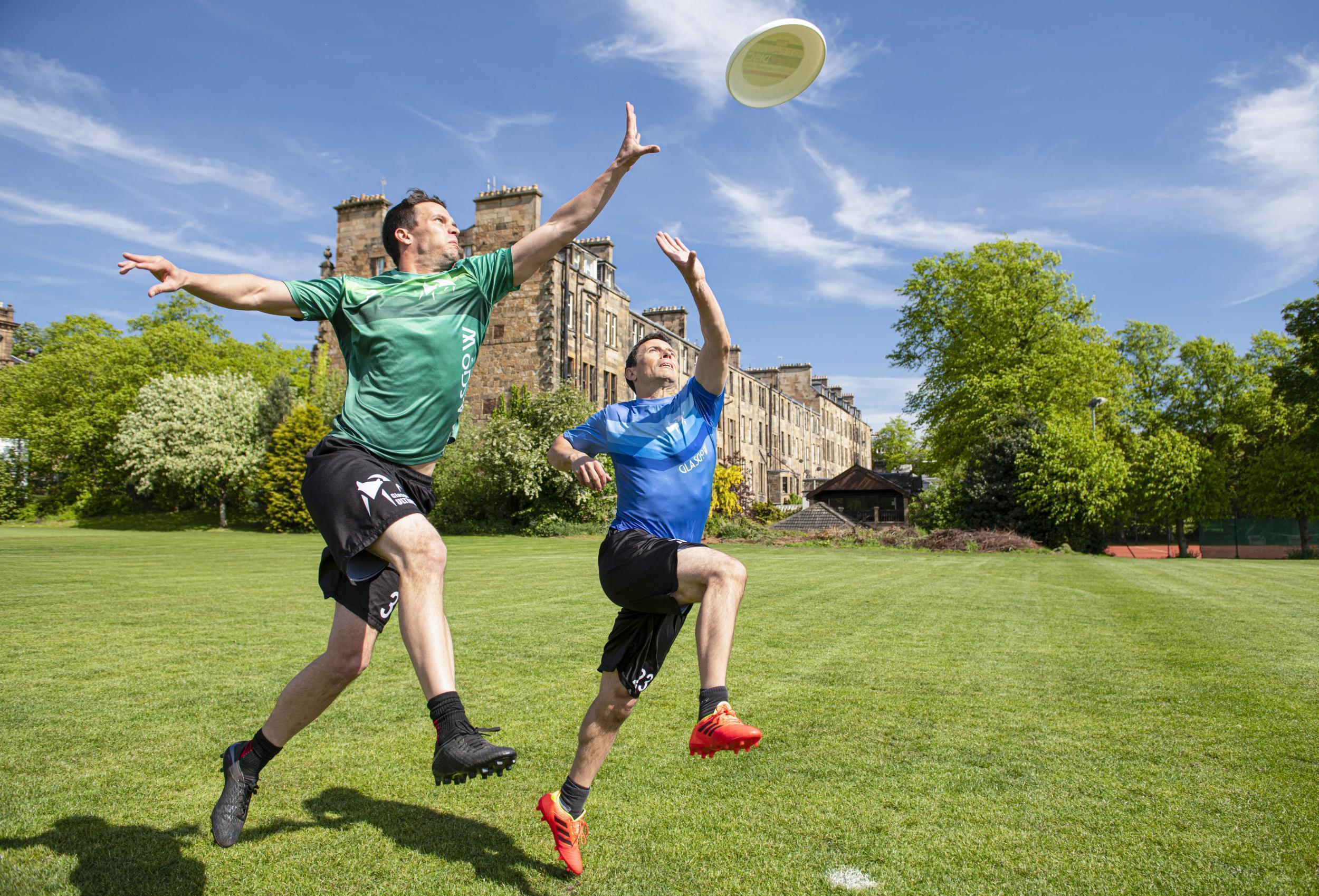 41/50

Phil & Shaun Webb, Ultimate Frisbee (Glasgow)
42/50

Philip Collins, Swimming (London)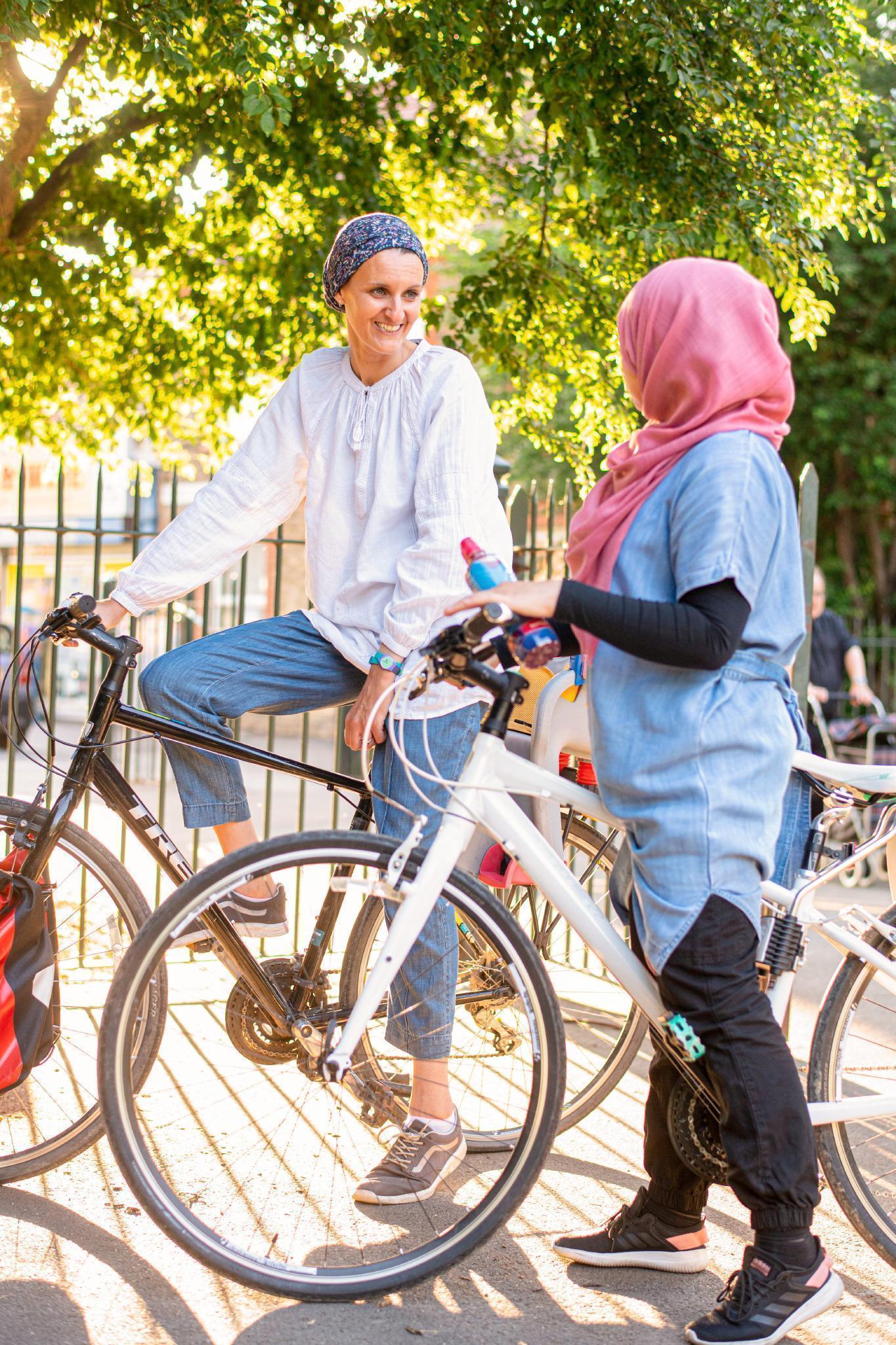 43/50

Sarah Javaid, Cycling (London)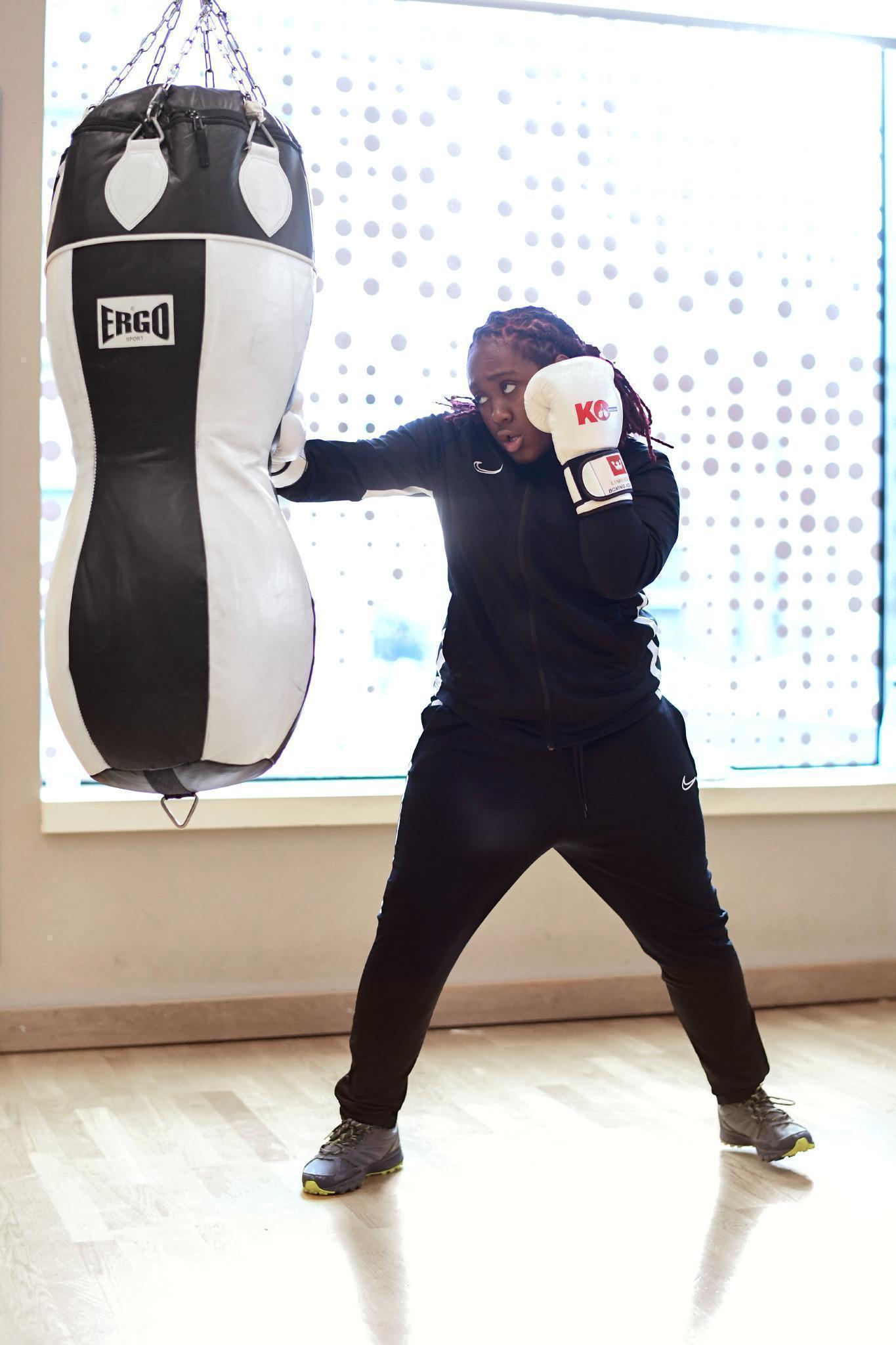 44/50

Shannia Richardson-Gordon, Boxing (London)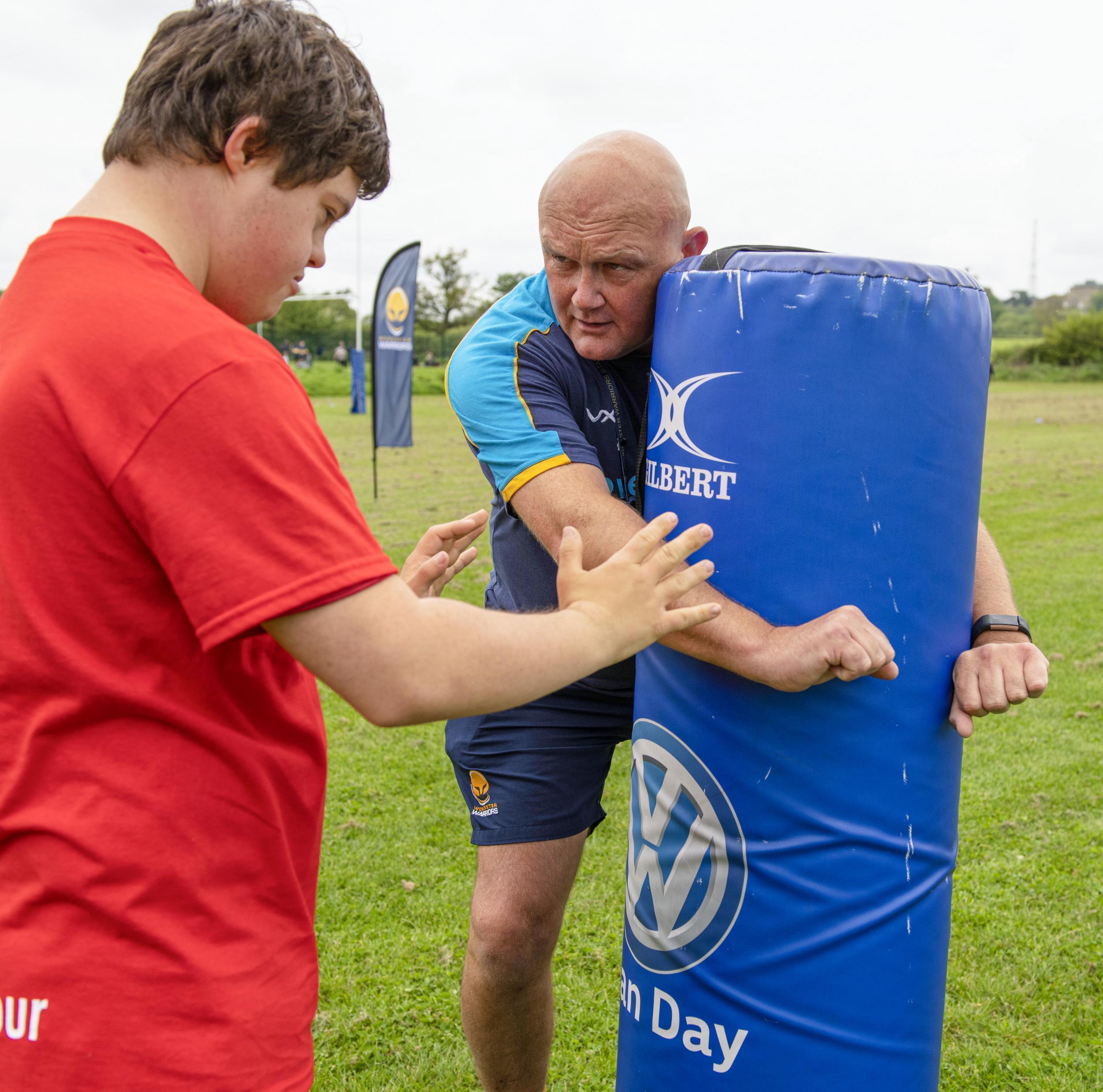 45/50

Simon Northcott, Disability Sports (Worchester)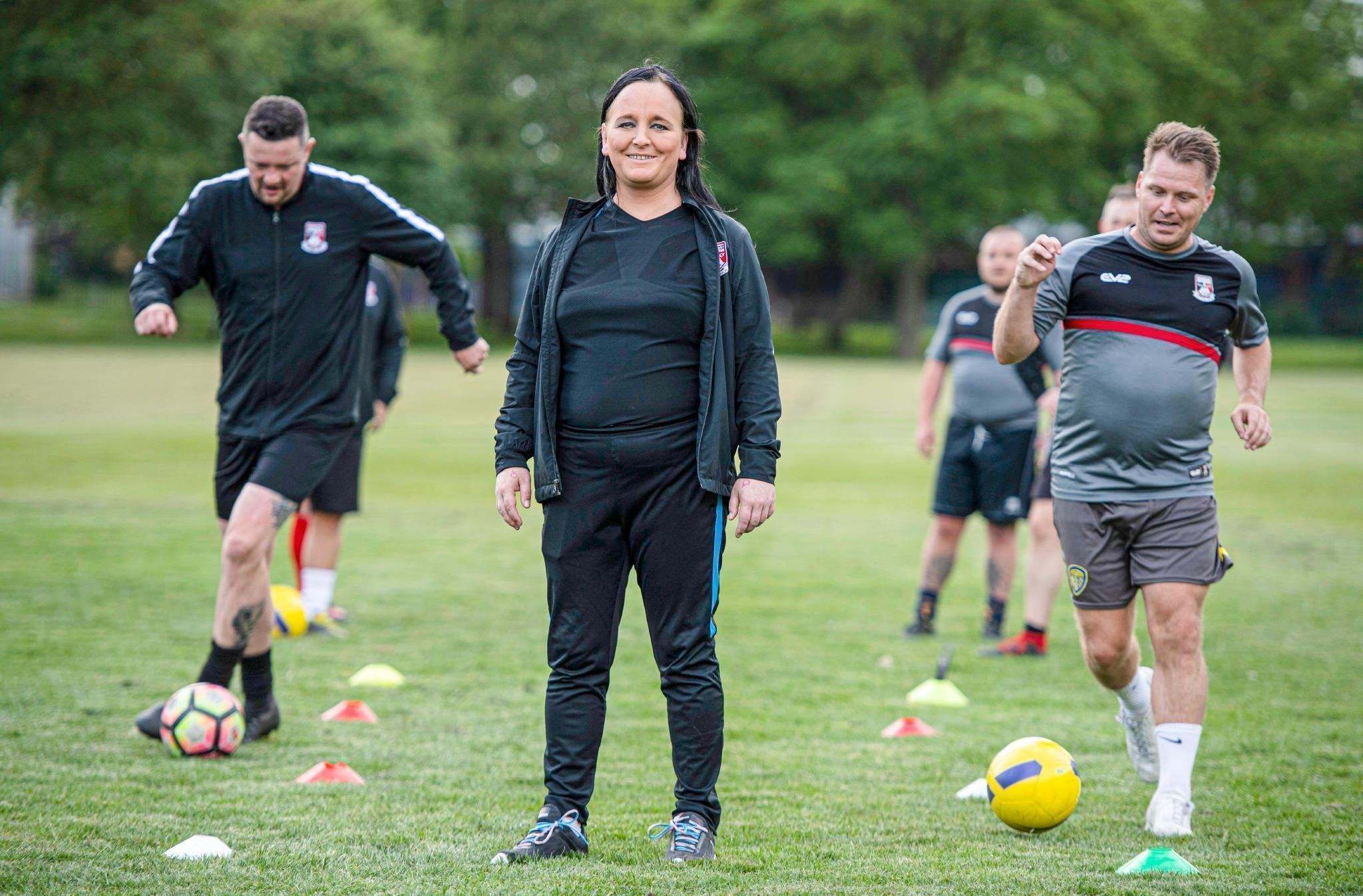 46/50

Skye Stewart, Football (Wolverhampton)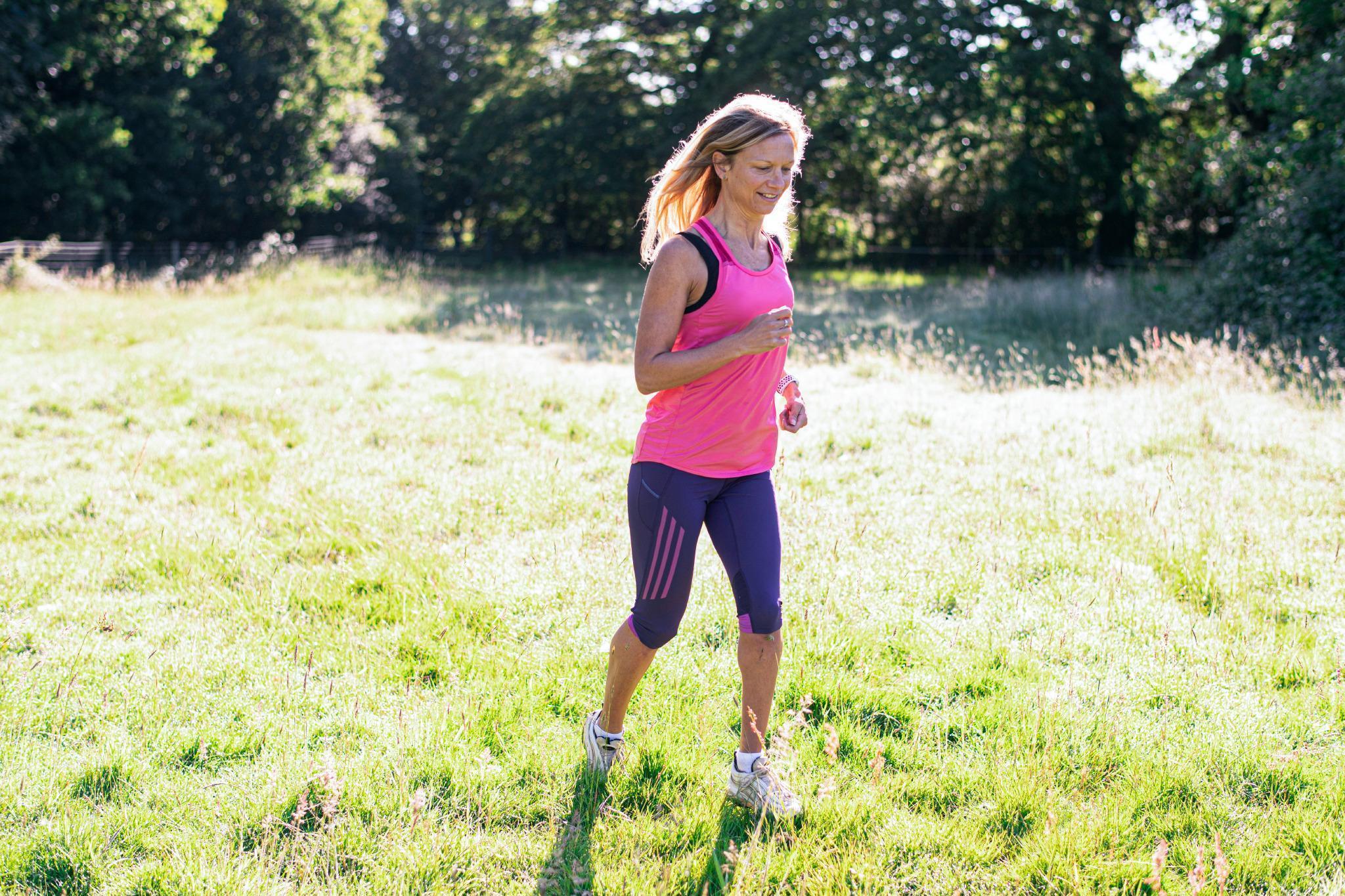 47/50

Sophia Warner, Sprinting (Ockley)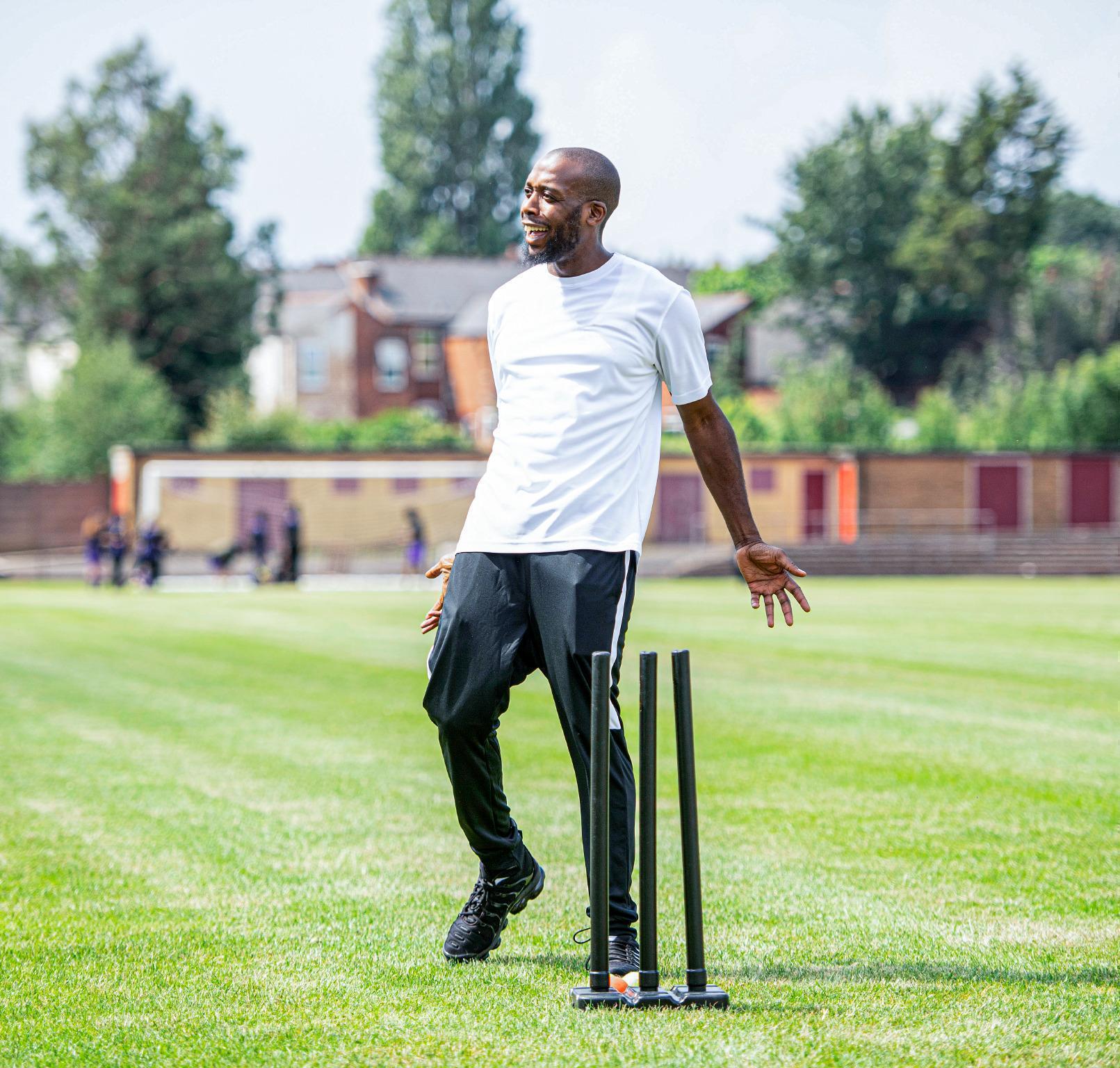 48/50

Tanayah Sam, Cricket (Birmingham)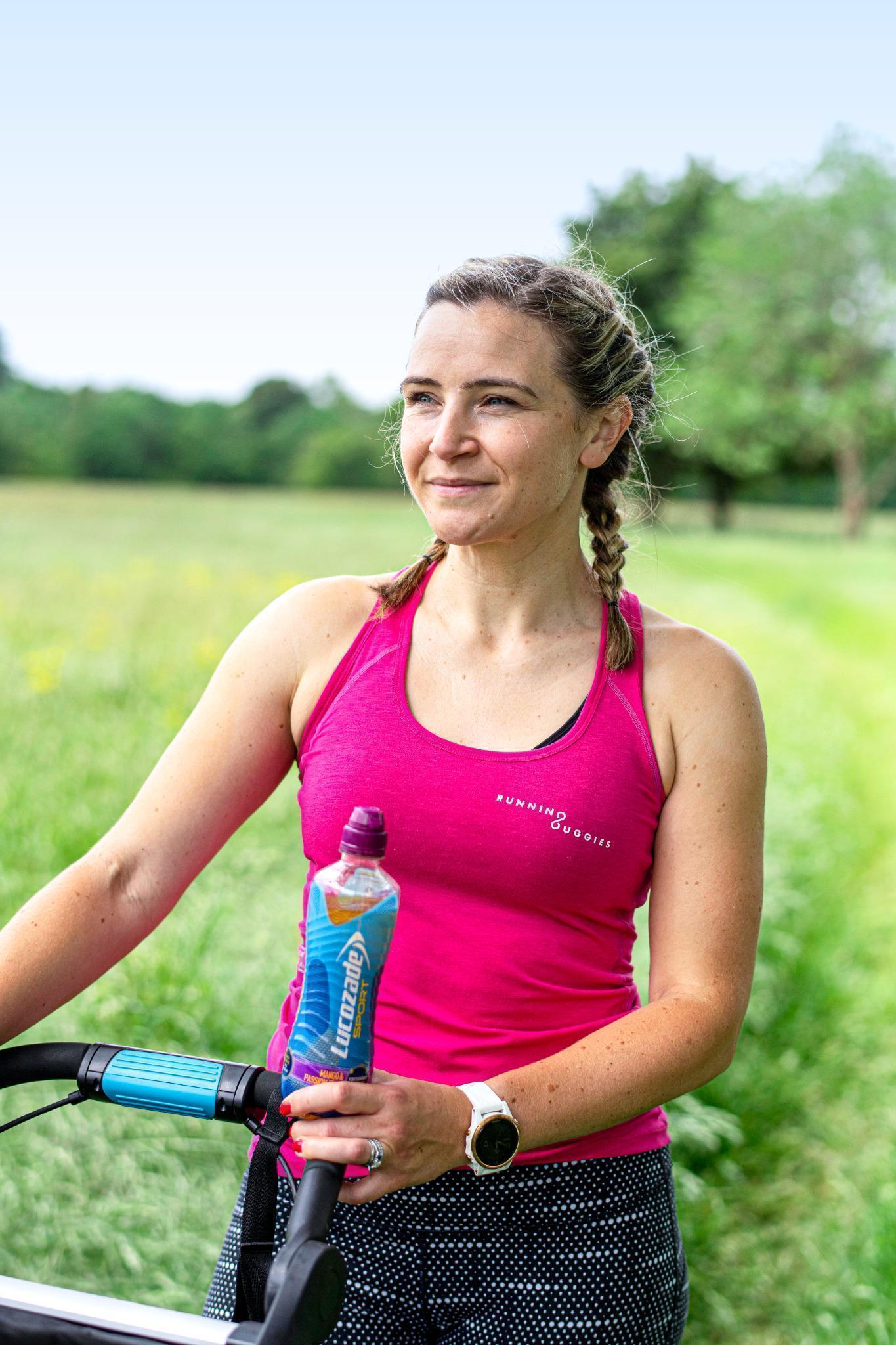 49/50

Wendy Rumble, Running (Maidenhead)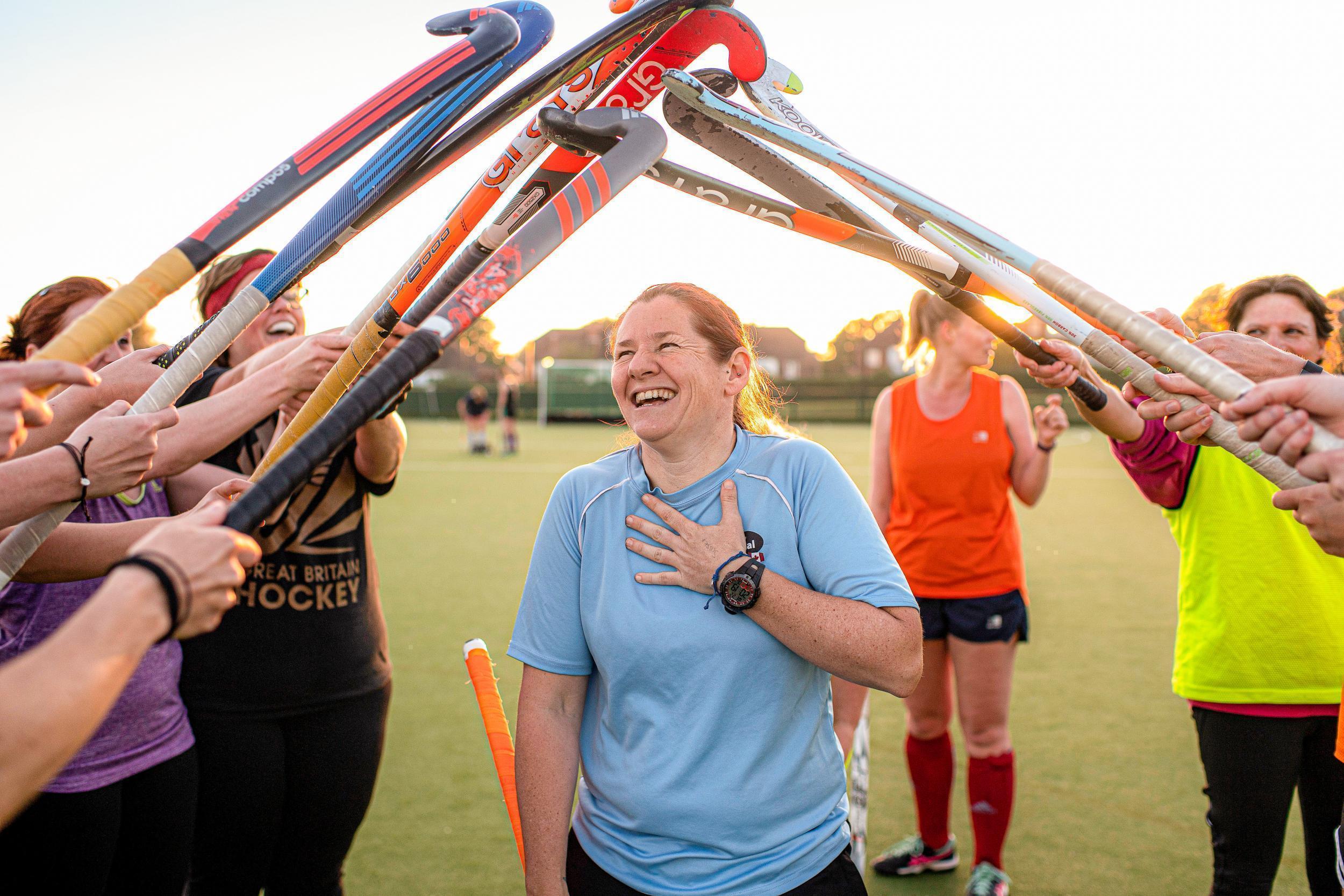 50/50

Wendy Russell, Hockey (Brighton & Hove)

Lauren believes that a strict 'no-one is left at the back on their own' policy helps reassure new joiners, and the group's swelling ranks are testament to that. Run Like a Girl has now reached more than 3,000 women and has qualified run leaders running their own groups in Warwick, Coventry, Stratford Upon Avon, London and even Australia – where one former group member who moved there set up her own group because she loved it so much.

"Many of the women who'd never run before are now competing in race distances from 5km right up to ultra marathons," says Lauren. "It's amazing considering some couldn't manage more than a minute in one go at first. It is great to watch their bodies change and their confidence grow and to be helping them on that journey.

"Every woman who turns up knows starting to run is not easy. But the encouragement within the group is what makes it so special. There's no judgment – everyone is there to challenge themselves. For me, seeing people reach their goals is one of my biggest achievements."

Among Run Like a Girl's success stories is Helen Owen, who has run two 10Ks, two half marathons and a marathon relay since joining in 2015. "Running with a group has given me the belief I can achieve anything if I set my mind to it," Helen says. "Lauren helped me see that you have good and bad runs, but it's the getting back out there that counts. I've even encouraged my mum to join the group."

In 2016 Lauren was named Amateur Sportswoman of the Year in Coventry and Warwickshire and Best Fitness Instructor. But she's well aware that the power of Run Like a Girl stretches far beyond the physical.

"We have our own mental health champions who do a walk and talk to promote being open and sharing any problems with someone else," says Lauren. "Mental health issues are something most of us are touched by in our lives, not helped by the fast paced lifestyle that we all lead. For me personally I know that on the days that I don't run I don't feel as well equipped to handle the day."

As the founder of a 3,000-strong running community Lauren is a worthy member of Lucozade Sport's Movers List which celebrates 50 people who are inspiring communities to live more active lives, and she's well aware that there is a huge appetite for group running out there. "I know Run Like a Girl has potential to be something really big," she says. "But it's a non profit, and I'm juggling it with two children and a full time job as a Personal Fitness Coach. It's also dependant on my team of running leaders who are all volunteers and give up so much of their free time.

"My biggest hope is that my love for running will impact others and encourage them to take on their own goals, showing that it is possible to fit running into your life alongside a family and career, gaining personal achievement along the way."

For more information about the Movers List and to find local facilities and classes to move more, visit www.lucozadesport.com/the-movers-list

For more information visit runlikeagirl.org.uk and laurengregorypt.com

Source: Read Full Article