The Truth About Queen Elizabeth's Relationship With Prince Louis
06/15/2021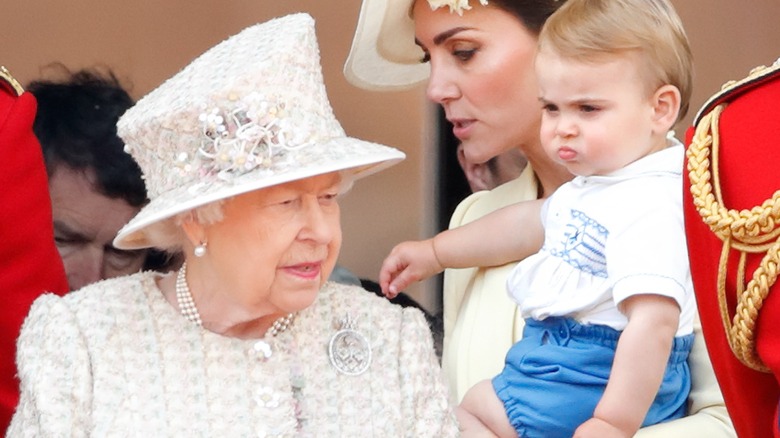 As one of Queen Elizabeth II's great-grandchildren, Prince Louis has an exceptionally close bond to the British monarch. For a start, their birthdays are just two days apart. Louis was born on April 23, while Elizabeth was born on April 21. While the queen celebrates a second birthday in June, a royal tradition dating back to the reign of George II (via the Independent), Louis and his great-grandmother have "that little birthday twining every year," as "Royally Obsessed" podcast host Rachel Bowie said (via the Express), adding "that's always so fun to mark."
Louis is also close to his great-grandmother thanks to his parents. As third in line to the throne, Louis' dad, Prince William, has a lot of responsibility on his shoulders — as does the Duchess of Cambridge, Kate Middleton. So much so, in fact, that Kate as a direct phone line to the queen, according to OK!, which she uses regularly to "check in on her and give her update on the children," as royal expert Duncan Larcombe told the magazine.
Queen Elizabeth's great-grandchildren have an adorable nickname for her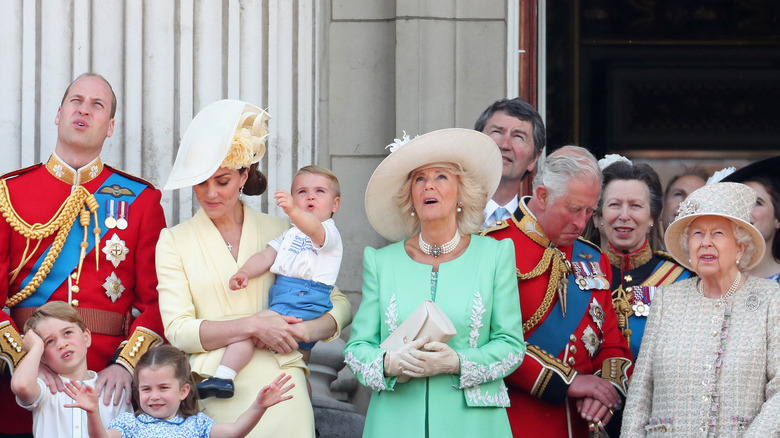 To make matters between Queen Elizabeth and Prince Louis even sweeter, it was revealed to OK! that Kate Middleton reportedly taught the queen how to operate Zoom, so that she could continue to see her great-grandchildren throughout the coronavirus pandemic lockdown. "Kate strikes that balance between bowing to her as head of the royal family in public but being able to check in with her as the great-grandmother to her children," royal expert Duncan Larcombe said. 
In a 2016 ITV special to celebrate the Queen's 90th birthday (via Good To Know), Middleton revealed that Prince George has an adorable nickname for their grandmother, which Charlotte and Louis have likely picked up too. "He calls her 'Gan-Gan,'" Middleton said, adding that whenever Elizabeth visits, "she always leaves a little gift or something in their room when we go and stay, and that just shows her love for the family."
According to royal author Katie Nicholl (via Express), the queen "adores her great-grandchildren," which is plain to see in a photograph shared by the Duke and Duchess of Cambridge in April 2021, which sees the queen holding a tiny baby Louis (via Instagram).
Source: Read Full Article