Your Gemini Monthly Horoscope for November
11/01/2022
Add These Dates to Your GCal:
You're focused on finding a supportive flow during Scorpio season, Gemini. For the first few weeks of November, you're focused on your health, routines, rituals, and daily work. The month starts out with Venus in Scorpio opposing Uranus in Taurus in the sky on November 5, which could bring a curveball when it comes to your plans. Today's a day to go with the flow—keep in mind that your usual routine may experience some disruptions. Bonus: Today's energy is potent for breaking bad habits.
The lunar eclipse in Taurus on November 8 brings a dramatic focus to your work-life balance and the way it can impact your health. If you've been overextending yourself, it's likely to catch up to you now. Rest is your friend. Any conflicts or resentment that have been building from sacrifices you've been making are overdue for a conversation.
The mood lightens on November 10 when Venus in Scorpio shares a kiss with Neptune in Pisces. Your hard work is finally paying off, and you're feeling more productive than normal. The Sun in Scorpio has a dramatic showdown with Saturn in Aquarius on November 11, and you're reminded how important maintaining your boundaries are. Listen to what your body and intuition are telling you. It's okay to say no–resist the FOMO! It's also possible that conversations are more tense than normal. Others may be projecting their insecurities onto you with criticism or harsh feedback. Stand up for yourself!
Two of the luckiest planets in the sky, Venus in Scorpio and Jupiter in Pisces, connect on November 15, bringing feelings of hope and inspiration about the future. You can see a glimmer of the end of the tunnel. Someone at work may bring you some good news about your career, or someone in your daily life might deliver a revelation about a personal project. This is promotion and raise energy–don't be shy to advocate for yourself! Later on the same day, Venus enters Sagittarius, reigniting the flame in your relationships. When Venus traverses this part of your chart, there is more harmony in all of your connections and business relations. Enjoy this luck from the stars!
Mercury enters Sagittarius on November 17 and you may find yourself working on contracts or figuring out details related to a collaboration. There is more dialogue in your partnerships, too—you may be talking about some issues that are long overdue for a discussion. On November 21, Mercury and Venus, both in Sagittarius, hang out at the same exact spot in the sky. This a beautiful time to reach a compromise, understanding, and a deeper sense of harmony. This could be a DTR moment in your relationship, or news of a sweet contract could catapult you closer to your career dreams.
Cosmo Merch: Gemini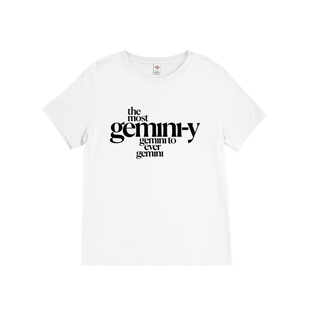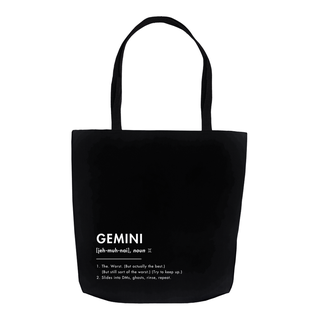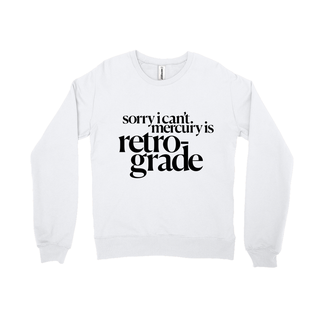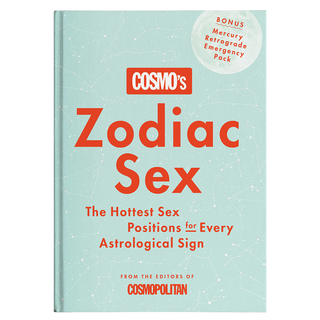 The Sun enters Sagittarius on November 22, kicking off Sagittarius season 2022. For the next month, you're spending more of your energy investing in your closest connections. When it comes to your love life, this is a wonderful time to reignite a flame. And in business matters, you can attract some support from VIPs in your field.
The New Moon in Sagittarius on November 23 welcomes a fresh start for your one-on-one relationships–whether business, romantic, platonic, or familial. If you've been working on codependency issues, this is a powerful time to call in new patterns and behaviors. This day marks a fresh start with a partner–maybe you're moving in, starting a family, or simply taking your connection to the next level. Jupiter stations direct in Pisces on the same day, and if you've felt stuck or stagnant in your career or the way you show up in the world, the cosmic weather is shifting! You may find yourself with more motivation to focus on your goals and ambitions.
The month wraps up with a little drama in your relationships on November 29, when Mercury in Sagittarius sits across the sky from Mars Retrograde in Gemini. Conversations can easily turn into emotionally-charged debates. There is a disconnect between how you want to take action moving forward and what someone else is saying. Think before you speak!
The following day on November 30, Venus in Sagittarius takes a jab at Mars Retrograde. It can feel like there is a difference in your values and your partner's. This is certainly passionate energy that could lead to some otherworldly makeup sex, but at the same time, there's a conflict that needs to be confronted. Frustrations won't be able to be repressed today, so speak what's on your mind. It may be messy, but it will help guide you toward more clarity.
Source: Read Full Article