'90 Day Fiancé' Fans Think Elizabeth Potthast's Family Is Far Worse Than Andrei
07/13/2021
90 Day Fiancé fans are getting tired of watching Elizabeth "Libby" Potthast's family constantly fight about their family business and are actually starting to like Andrei Castravet much more. The blame game that Elizabeth's family is playing is not only getting old, but it's actually backfiring on the family as more and more people take Andrei's side.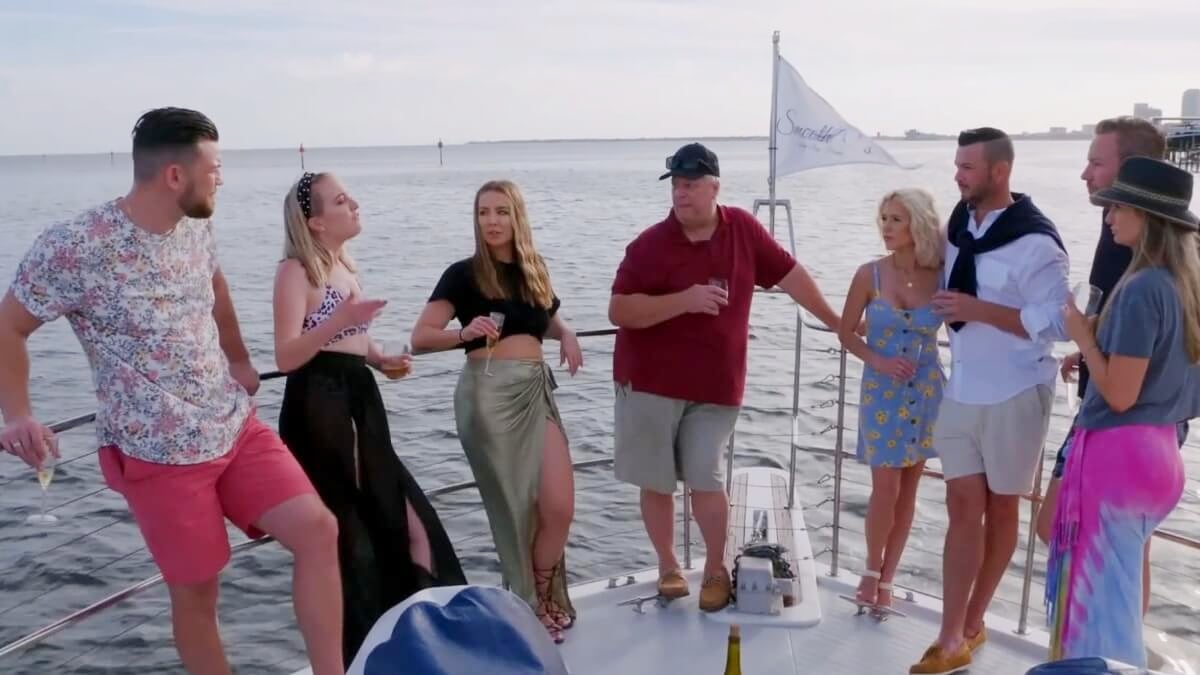 Andrei vs. Elizabeth Potthast's family
90 Day Fiancé fans have been following Elizabeth and Andrei's relationship since they first debuted on season 5 of the TLC show. Since the very beginning, Andrei has clashed with Elizabeth's family due to his controlling nature. As early as their first season, Andrei and Elizabeth's father, Chuck Potthast, have been butting heads about finances. Tensions escalated after Andrei asked Chuck for a $100,000 loan to start his own house-flipping business. Chuck declined the proposal until Andrei can prove himself to be a hard worker and instead hired Andrei on as an employee in the family business.
On top of Andrei's ongoing feud with Elizabeth's brother, Charlie Potthast, Elizabeth's sisters have had their ups and down with him as well. The Potthast sisters have continually accused Andrei of taking advantage of their father's wallet and his property management business. Becky Lichtwerch, Elizabeth's real estate agent sister, works with the family selling and listing properties. Ever since Andrei expressed interest in the same line of work, she's made Andrei's life a living Hell out of fear of him stealing her spot.
Tensions rise during RV trip with Elizabeth's family and Andrei
During a 2-day-long road trip in an RV to see Chuck's family in Maryland, Becky freaks out when she hears Andrei trying to talk business with Chuck in the cockpit of the RV. Over the course of the two days, Elizabeth and her sisters continue to nag at Andrei over every tiny issue – from driving, to parking, to dealing with the kids. The whole situation went from bad to worse once they arrive at Chuck's sister's home.
After 2 days of pettiness, everyone is obviously very wound-tight, and the family starts to unload their drama to Elizabeth's Aunt Sue. The aunt already had her reservations against Andrei since hearing about all of the financial issues within the family. Within minutes of arriving, a fight breaks out between Charlie and Andrei. The entire family begins to gang up on Andrei about how he's lazy and doesn't want to work for anything, then be scolded by Aunt Sue for standing up for himself.
'90 Day Fiancé' fans are starting to turn Team Andrei
After watching Andrei struggle to keep himself together while being constantly antagonized by the Potthast family, fans began to sympathize with him for the first time. One Reddit user, @Samoyeddoggie29, wrote, "I have many, many problems with Andrei, but I think it was just cruel to bring up the business concerns and humiliate Andrei like that in front of the grandparents and extended family like that (on their first meeting!). And then the aunt has the nerve scold Andrei for his reaction."
Another user, @SimilarAd1, wrote, "My sentiments exactly, except I think they are all equally terrible people." They continued, "To the whole family (incl Andrei and Libby) — the way you guys fight each other over money and leech off your dad's success, claiming it as partly your own and that you are somehow entitled to it, is really really shameful. Go do something."
Whether TLC contrives the Potthast VS. Andrei drama to boost the number of viewers or if it's genuine, fans are getting tired of watching constant complaining and petty arguments between Andrei and the Potthast's. Dedicated fans of the show are having a hard time watching their storyline because not only is it not progressing, it just feels like recycled fight after recycled fight.
Source: Read Full Article