'Anne Boleyn': Premiere Date and How to Watch the New AMC+ Series With Jodie Turner-Smith
12/07/2021
Jodie Turner-Smith steps into a role as one of the most notorious royals in history in the new AMC+ series Anne Boleyn. The Queen & Slim actor portrays King Henry VIII's doomed second wife in the final months of her life in the three-part drama, which premieres Dec. 9.
'Anne Boleyn' premieres Dec. 9 on AMC+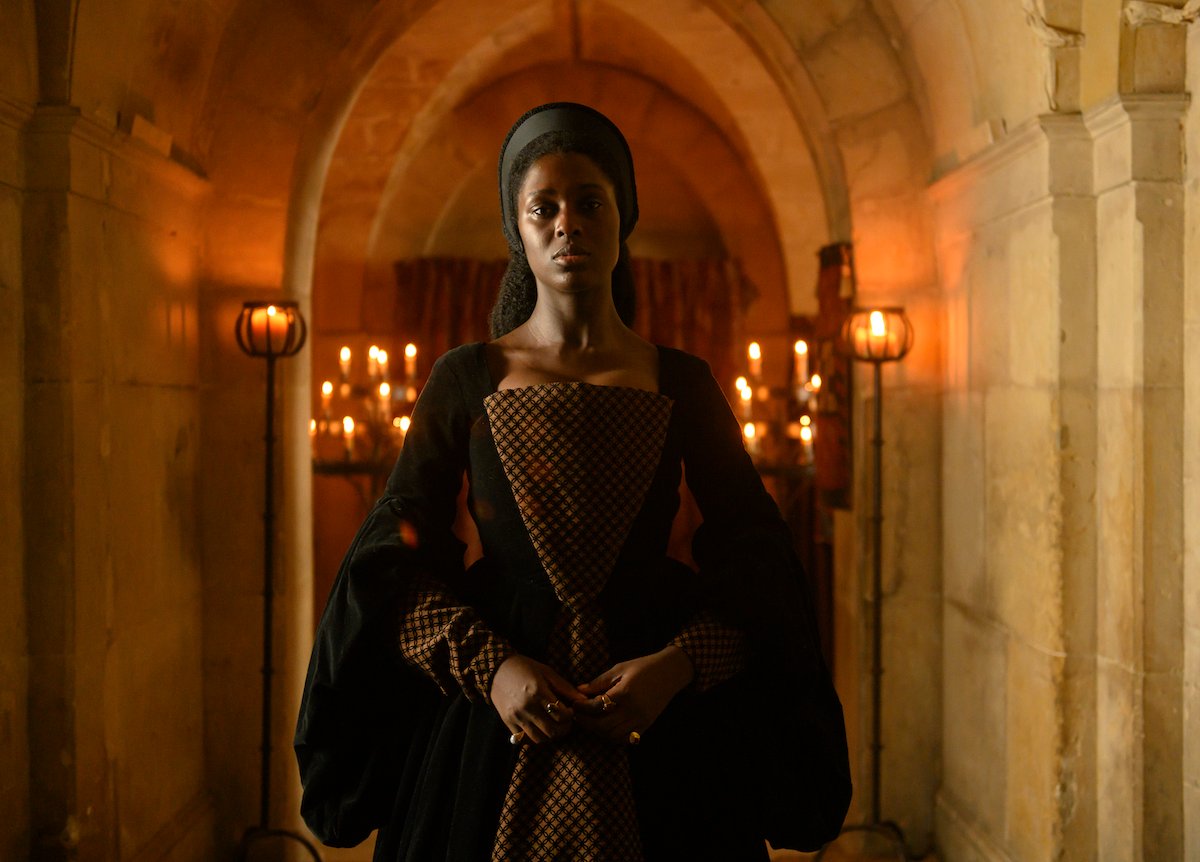 Anne Boleyn premiered in June 2021 on Channel 5 in the U.K. Now, U.S. audiences will get a chance to see the series when it premieres Thursday, Dec. 9 on AMC's streaming service, AMC+. New episodes stream weekly through Dec. 23. 
AMC+ is a streaming bundle that combines Shudder, Sundance Now, and IFC Films Unlimited. Subscribers also get access to content from AMC, BBC America, IFC, and Sundance TV, such The Walking Dead, Killing Eve, and Better Call Saul. The service typically costs between $7 and $9 per month, but as part of a special holiday promotion you can currently sign up for $1.99 per month for an annual subscription.
'Anne Boleyn' cast
In addition to Turner-Smith, Anne Boleyn stars Mark Stanley from the PBS series Sanditon as Henry VIII and Paapa Essiedu from I May Destroy You as her brother George Boleyn. Lola Petticrew plays Anne's rival (and Henry's eventual third wife), Jane Seymour.
Barry Ward plays Thomas Cromwell, Jamael Westman plays Jane Seymour's brother Edward, Amanda Burton plays Lady Anne Shelton, and Thalissa Teixeria plays Anne's loyal friend Madge Shelton.
What is 'Anne Boleyn' about?
If you know anything about English history — or have watched one of the many movies or shows that feature her as a character — you're familiar with Anne Boleyn's story. Henry VIII fell for Anne while he was still married to his first wife, Catherine of Aragon. After failing to get the Pope to annul his marriage, Henry broke with the church so that he could divorce Catherine and marry Anne. Later, he turned on his second wife and had her imprisoned in the Tower of London.
The AMC+ series focuses on the queen toward the end of her life and is told from her perspective. Anne Boleyn depicts key moments that led to her downfall and eventual execution in 1536, as well as her efforts to secure a future for her daughter, who would eventually become Queen Elizabeth I.
In episode 1 "Too Close to the Sun," Anne is pregnant with her second child. Both she and Henry are hopeful it will be a son, thus giving the king a much-desired heir. However, Henry's eye has begun to wander toward Jane, which blindsides Anne.
Jodie Turner-Smith says she hopes her casting brings a 'freshness' to Anne Boleyn's story
Anne Boleyn marks the first time a Black woman has played one of England's most well-known queens on screen. In an interview earlier this year with The New York Times, Turner-Smith said that her race helped her understand certain aspects of Anne's story
"As a Black woman, I can understand being marginalized. I have a lived experience of what limitation and marginalization feel like," she said. "I thought it was interesting to bring the freshness of a Black body telling that story."
Turner-Smith's casting drew some criticism in the U.K. from those who weren't happy to see a non-white actor playing Anne. But she told the Times that she wanted to call into question the default perception of the queen.
"Art is supposed to challenge you," she said. "The whole point of making it this way was for a different perspective. What is going to resonate with somebody by putting a different face to this and seeing it in a different way?"
Check out Showbiz Cheat Sheet on Facebook!
Source: Read Full Article