'Bob Hearts Abishola' Season 3, Episode 10: Billy Gardell's Bob Steps Up as Dele's Step-Father
01/09/2022
Bob Hearts Abishola Season 3, Episode 10, "Tunde123," finally returned new episodes of the Billy Gardell and Folake Olowofoyeku sitcom to CBS. The episode continued the plotline from the previous episode, where Abishola's son, Dele (Travis Wolfe Jr.), returned to America. However, Abishola's overly critical mother Ebun (Saidah Arrika Ekulona) also came along. While her attitude led to some issues between Bob and Abishola, she helped Bob stand up for Dele as his step-father.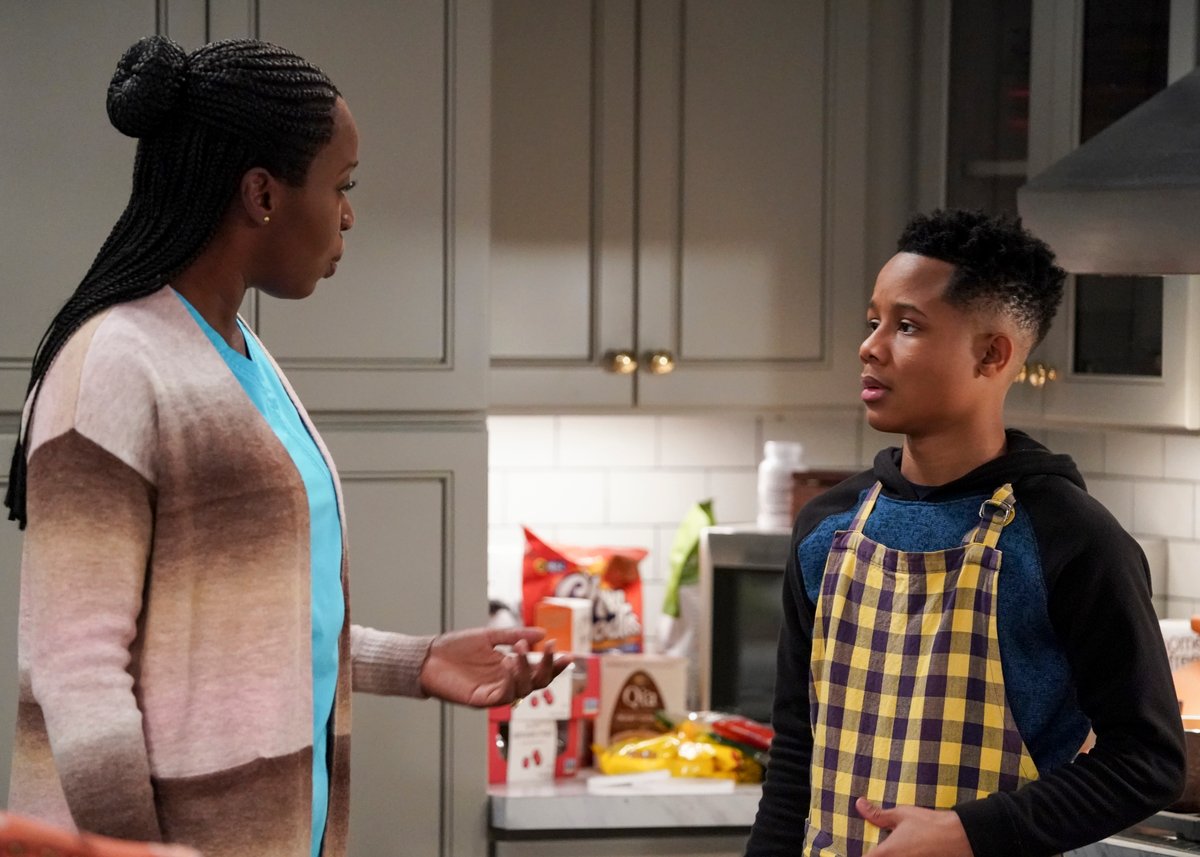 'Bob Hearts Abishola' Season 3, Episode 10 had Bob and Abishola fight over Dele
In Bob Hearts Abishola Season 3, Episode 9, Bob, Uncle Tunde (Barry Shabaka Henley), and Auntie Olu (Shola Adewusi) surprised Abishola with a visit from Dele. Ebun had also come to visit and immediately made Bob question his success with MaxDot.
Abishola stood up to her mother to defend Bob, but this caused a rift.
Then, in Bob Hearts Abishola Season 3, Episode 10, "Tunde123," she found out that her ex-husband Tayo (Dayo Ade) went behind her back to give Dele a credit card. Bob tried to talk her down but coupled with the stress of her mother, it led to a fight between the couple.
However, Billy Gardell's Bob stood his ground. He went out to cheer Dele up with some video games.
Billy Gardell's character stood up for Dele in 'Bob Hearts Abishola' Season 3, Episode 10
While playing games, Goodwin (Bayo Akinfemi) and Kofo (Tony Okungbowa) join, asking if Bob wanted Abishola to kill all of them. However, Bob felt confident in his decision to give Dele a break.
Abishola and her mother came home after finally making up, but Abishola grew upset all over again. Goodwin and Kofo hilariously gossiped in Yoruba before realizing Ebun understood them, unlike most Americans. They quickly left.
Douglas (Matt Jones) tried to stay for the video games, but Bob told him to leave as well.
Abishola tried to tell Bob off, but he stood his ground that Dele needed more time to act like a regular kid. In Bob Hearts Abishola Season 3, Episode 10, Billy Gardell's character wanted more say concerning Dele.
And to his surprise, Abishola's mother took his side.
However, it might have been a short-lived victory, as Ebun had to say one last thing during dinner in the episode.
One last comment from Ekulona's Ebun might have rekindled their fight
It seemed that Bob and Abishola managed to patch things over well enough. The family sat down to eat with Bob and Abishola's wedding pictures in the background. However, during dinner, Ebun decided to raise a toast.
"To Bob, who saw the error of Abishola's ways and did not hesitate to correct them," Ebun toasted.
Abishola prides herself on being a very independent woman. The comment from her mother clearly rubbed her the wrong way.
Bob Hearts Abishola Season 3, Episode 10 ended on something of a cliffhanger. Fans can certainly expect more arguments regarding Dele in future episodes. Hopefully, Gardell and Folake Olowofoyeku's characters can make up in in the coming episodes.
Source: Read Full Article