Bravo's 'Family Karma': Why Did Bravo Create the Show?
03/07/2020
Shaan Patel and Anisha Ramakrishna from Bravo's Family Karma dished about their new show when they appeared on a local Miami NBC television station leading up to the March 8 premiere.
Ramakrishna and Patel revealed how the show was brought to Bravo's small screen. Plus they discussed what viewers should expect this season. Both Patel and Ramakrishna shared they are from Miami, Florida. Patel was born and raised in South Florida. Ramakrishna came to South Florida when she was nine-years-old. The show follows a group of families who are "bonded by their strong cultural ties and vibrant Miami social lives."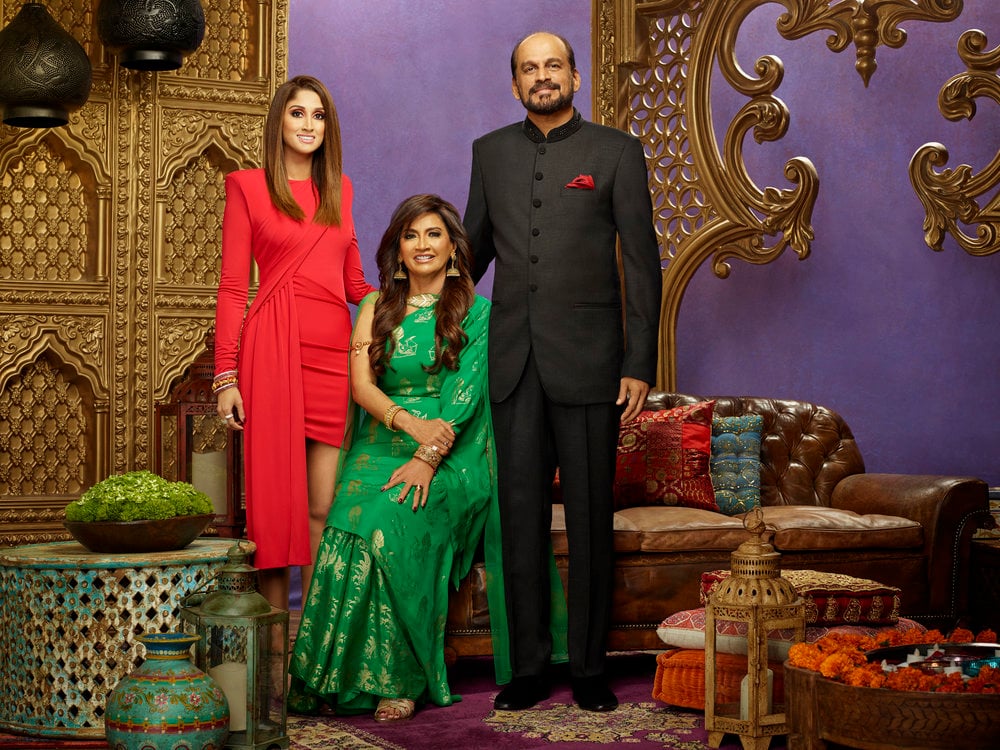 The young adult children try to balance modern life with Indian customs, which becomes part of the show's drama. The show is groundbreaking as it is the first U.S. docuseries to feature an all-Indian cast.
Family Karma cast members opened up about how the show came about. Plus the local NBC hosts wanted to know if Family Karma will offer the same level of drama as seen on many reality shows.
Tradition meets modern Miami life
Ramakrishna says Bravo was looking to create a show about Indians. "Bravo was looking to showcase Indians and I think we were the perfect fit because we have long term friendships. Our families have known each other for about 25 years or more," she says.
"They were looking for a genuine group of friends and family that actually hung out and an intergenerational family and we were just there," Patel adds.
While the show follows the lives that are similar to most millennials, the Indian culture is still prevalent. "I think our culture is so unique and our families are immigrants," Ramakrishna says. "We might be Westernized but those traditions, those values. I think we want to keep those in our culture."
'Family Karma' means family drama
Most people likely think of a Hispanic community rather than an Indian community in South Florida. "Our families all moved here in the '70s and '80s and we've been close ever since," Patel shares. "I think on the show you're going to see us just being normal with our day to day lives living at home with our parents."
Even though the cast will be living normal lives, that doesn't mean there won't be plenty of drama. "We're Indian, we're dramatic people," Ramakrishna says. Patel adds, "We're very loud, we're colorful people. You'll see us dancing but you'll also see our parents yelling at us or yelling at each other."
While the cast is putting their lives on public display, Ramakrishna and Patel knew appearing on a reality television show was risky. "And you'll see that struggle play out on screen," Patel remarks. Ramakrishna adds that there is no way to run away. Plus, "You don't want to air your dirty laundry out in the community," Patel says While Ramakrishna jokes, "We're doing the laundry in front of you!"
Family Karma premiers on March 8 at 9 p.m. / 8 p.m. central on Bravo.
Source: Read Full Article