Chris Harrison Explained the Kelley Flanagan Women Tell All Snub, but Bachelor Fans Call 'BS'
03/09/2020
We're just days away from The Bachelor finale, but plenty of Bachelor Nation is still talking about The Women Tell All episode that aired earlier this week. As to be expected, there were a lot of petty arguments between the eliminated contestants rehashing old drama. But while Chris Harrison promised that all of Bachelor Nation's favorites were in attendance, fans couldn't help but notice that Kelley Flanagan was missing.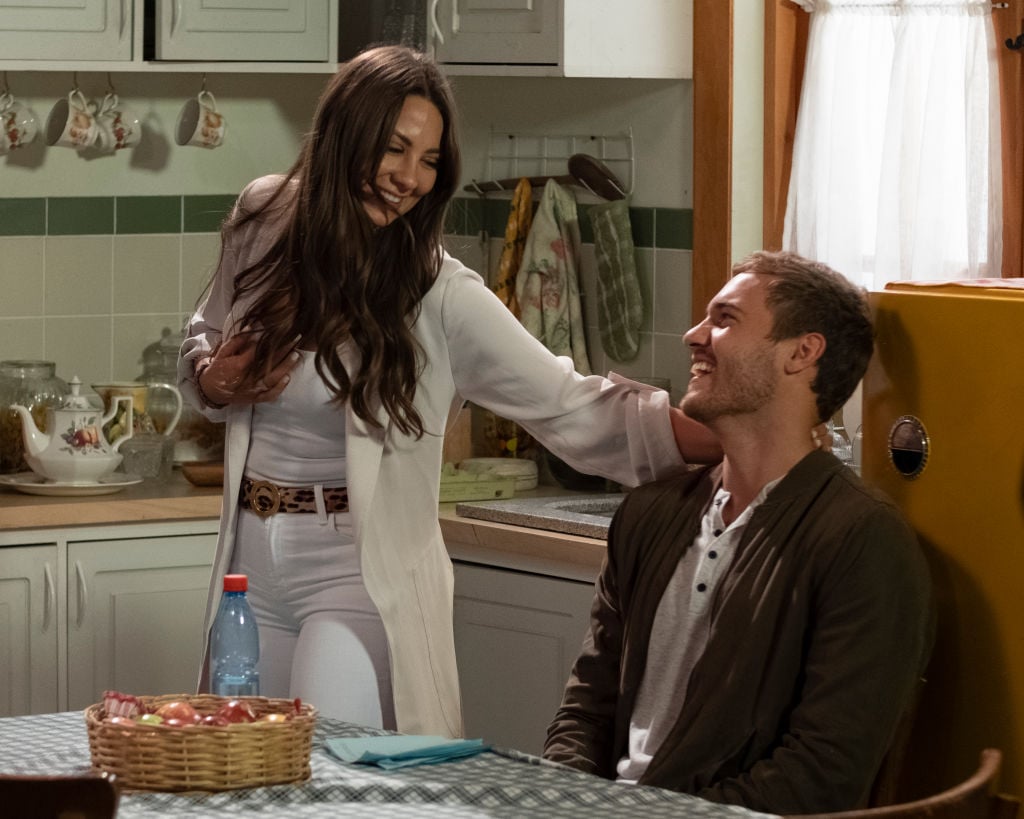 A quick recap of Kelly Flanagan's time on The Bachelor 2020
Hailing from Chicago, Illinois, Flanagan made quite the impression on this season of The Bachelor. A lawyer by trade, Flanagan coincidentally met Peter Weber before the show even began filming. The couple's brief history helped propel Flanagan all the way to fifth place. Ultimately though, Weber sent her home prior to hometown dates. For her part, Flanagan handled the elimination exactly as expected, without shedding a single tear.
Many fans were big fans of Flanagan and her story they were shocked that she didn't turn up to the Women Tell All. Reality Steve revealed days before that reunion that Flanagan was telling people that she was not invited to attend. Fans noticed that Natasha Parker was also not in attendance, but she later revealed that she was invited, but not able to attend. But why was Flanagan the only one who was snubbed? Considering that she was a clear fan-favorite throughout this season of , it simply doesn't make sense.
Chris Harrison reveals why Flanagan wasn't invited to the Women Tell All
Recently, Bachelor alum, Ashley Iaconetti did a recap of the Women Tell All episode for Cosmopolitan. In it, she revealed that she probed Chris Harrison about Flanagan's snub. According to Harrison, the producers felt that Flanagan didn't play an integral part of the storyline this season. Of course, this excuse seems ludicrous as there were girls in attendance who went home way before Flanagan. This includes a contestant who (as cast member Mykenna Dorn put it) literally went home the first night. The snub seemed super personal and fans were quick to denounce Harrison's reasoning.
Bachelor fans call bs on the excuse
"Lol what a bunch of bs so Maurissa did add to the storyline but Kelley didn't…What a joke," one fan wrote. "That's literally so dumb… I'd be so annoyed if I was her. They definitely edited her last episode :/," another person chimed in, referencing The Bachelor producers manipulating scenes of Flanagan's final episode to give her the villain edit. Others felt that The Bachelor producers snubbed Flanagan because they were unable to manipulate and rile her for ratings or drama.
Fans wanted the lawyer to be 'The Bachelorette'
"Production felt threatened by Kelly's intelligence.. and her maturity probably didn't sit well for this season since all the other ladies aren't as mature. I guess production wanted the immaturity and drama… that's all it is! Kelly Flanagan should have been at the show and should have been the next bachelorette!!!" one person exclaimed. "She's not good for production because she's sane," another persona added. "Absolutely ridiculous. Kelley was amazing and should've been the next bachelorette," yet another person weighed in.
On the other hand, some people still believe Flanagan wasn't in attendance because she and Weber are currently together and it would spoil the ending. "Honestly, I think she ends up with Peter. I have so many reasons to think this and the fact that she wasn't at WTA enforces it even more," one Instagram user penned. Of course, we now know if this theory is actually true as Reality Steve has named a winner. But, whatever the reason for her absence, not inviting Flanagan to the Women Tell All seemed like a poor decision on the part of The Bachelor producers. But, given this mess of a season, we'd expect nothing less.
Source: Read Full Article