'Dance Moms': Cheryl Burke 'Puts Us in Our Our Place' 1 Mom Revealed
08/23/2021
When Cheryl Burke got the call to replace Abby Lee Miller as the dance teacher for Dance Moms, she had no idea what she was getting herself into. Though Burke was familiar with the reality TV show, she didn't realize what an undertaking it would be for her. The ballroom dancer has been candid about what it was like to teach teens who had been subjected to Miller's intense teaching style. But what was it like for the dancers to learn from Burke?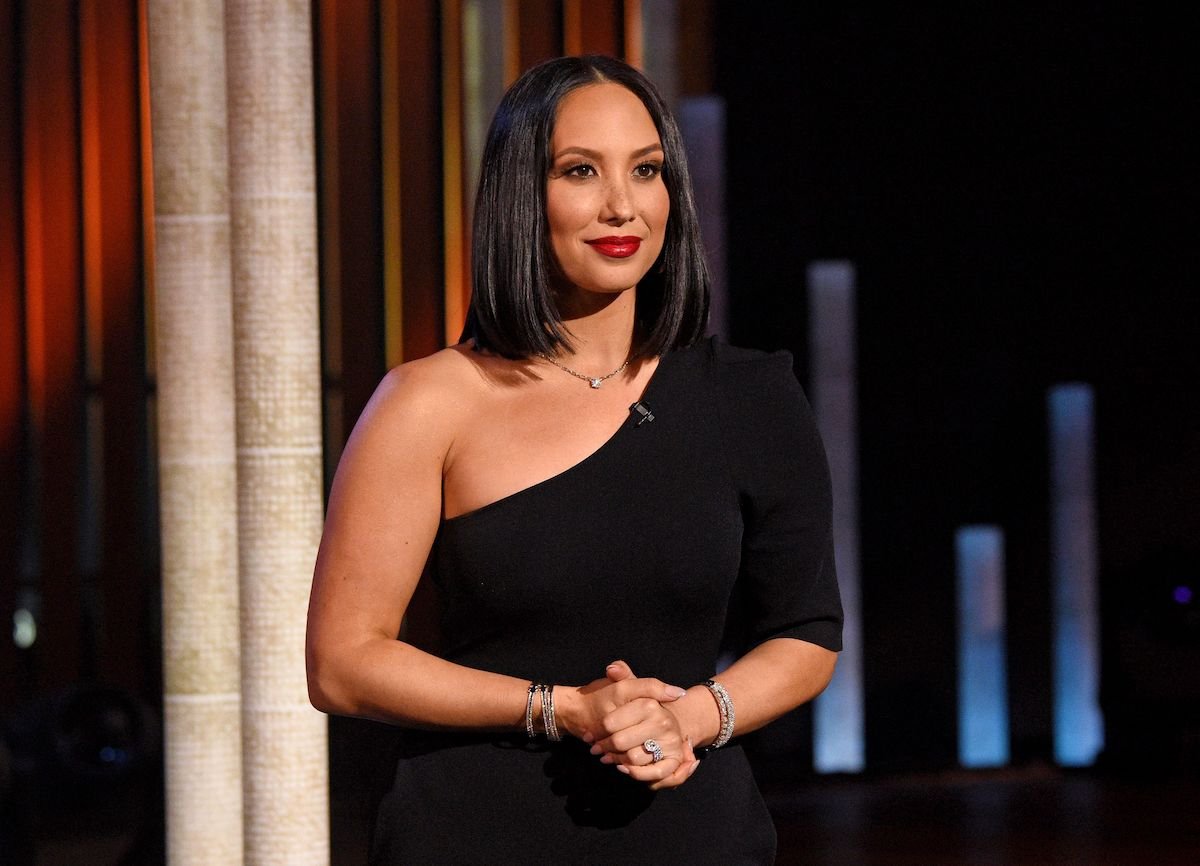 Anyone who was familiar with Dance Moms knows that Miller wasn't shy about yelling at her dancers when they did something wrong. In addition to screaming, she often resorted to belittling and comparing her dancers. Burke's style of teaching, however, was completely different. Like Miller, she had great expectations for her dancers. However, was is able to get results without raising her voice.
'Dance Moms' alums Cheryl Burke and Abby Lee Miller have drastically different teaching styles
"I'm not a yeller," Burke revealed about her teaching style in an interview with Us Weekly. "But I am strict. I tell it how it is, especially with the mothers because I come from the original dance mom. She was hard on me, but in the right way." Unlike Miller, who always pushed her dancers to perform like Maddie Ziegler, Burke encouraged the dancers to embrace their individuality.
"She was great," Chloé Lukasiak revealed about Burke when speaking with Teen Vogue. "She was very encouraging, which was very refreshing, because I was used to harsh criticism, to stay politically correct. I keep saying this, but what was so wonderful about her was she encouraged our differences. It was great to be taught that and to be celebrated for our differences. It was refreshing."
There was still plenty of drama on 'Dance Moms' after Miller quit
Burke may have had a better rapport with the dancers than Miller, but even she couldn't escape the mama drama. Dance Moms fans will recall the times when Burke got frustrated with the moms constantly vocalizing their opinions about adding new people to a dance or who got a solo at nationals. However, it seems Burke knew how to handle the moms well also. In the aforementioned interview, Chloé's mother, Christi Lukasiak, revealed that Burke wasn't afraid to stand up to the moms.
Christi Lukasiak revealed Burke put the moms in their place
"I mean, the moms are going to be the moms no matter what," Christi recalled. "It's interesting because Cheryl would say something to us, and normally, we would fight back, And we were like, 'Oh, well, wait. She actually knows what she's talking about.' So she put us in our place. But there's always drama." It couldn't have been easy for Burke to replace Miller in Dance Moms. But it seems that she managed to get through the experience unscathed.
Source: Read Full Article