'Dexter' Teaser Fuels Theory on How The Trinity Killer Returns
08/22/2021
Since learning the Dexter revival would feature John Lithgow's Trinity Killer, fans have wondered just how the show intends to incorporate him. After all, Dexter is living in a new place as a totally different person. But one fan thinks they have it figured out.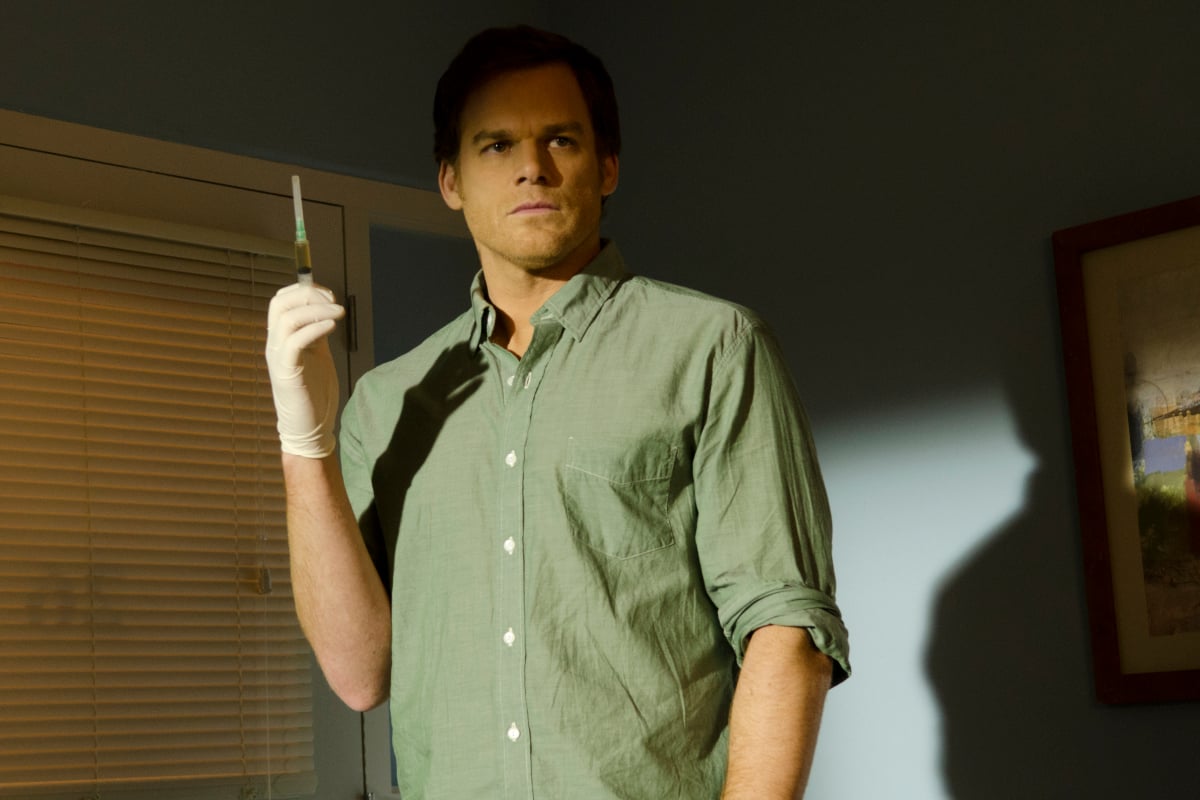 Who was The Trinity Killer in 'Dexter?'
Viewers were introduced to Trinity (real name Arthur Mitchell) in Dexter Season 4. Like Dexter (Michael C. Hall), Trinity appeared to be a regular guy but had a double life as a serial killer. He was ultimately murdered by Dexter in the finale, but Trinity beat him at his own game as Dexter returned home to find Trinity had killed his wife, Rita.
The fourth season of Dexter is considered one of the best in the show's history, with much praise going to Lithgow for his performance. He even won an Emmy and a Golden Globe for his role as the family-man murderer.
Now, he's coming back for the revival
Multiple outlets confirmed in June that Lithgow had joined the revival series, titled Dexter: New Blood. The actor noted to Deadline that he would only be on the show in a small capacity, explaining he spent just a day filming.
"As all Dexter fans know, we saw the end of the Trinity Killer, so that by definition means it's a flashback," he added. "It was just wonderful to rejoin that gang—including Michael and Jennifer Carpenter and Clyde Phillips."
We'll have to wait to see exactly how he's introduced, but fans are already coming up with ideas. One Redditor took a screenshot from the teaser trailer showing Dexter gazing at a knife, suggesting it's the same one Trinity used on his victims. They think that as Dexter stares at it, it'll trigger a certain memory or message from the killer.
"I def have a feeling that he'll see Trinity's reflection in the razor, with him appearing as a ghost. 'Hello. Jim Lindsay,'" read one comment. "I feel like dexter might have gotten his hands on it to be like as a reminder of what happend to Rita or something like," said another. "I reckon they have trinity back in this season but as a person in his conscience like Harry and his brother. Soooooo keen tho."
But some fans were skeptical about Trinity's return. "That'd be neat but I really hope they don't try to force a callback into the show, this is Dexter's chance at a new ending I feel like bringing back an old character could be easy to screw up," one person wrote, as another agreed.
More original actors are expected to appear in 'Dexter: New Blood'
So far, Lithgow, Hall, and Carpenter are the only original actors confirmed for the show — but there could be more.
He also promised the ending of Dexter: New Blood would "blow up the internet." The series returns to Showtime on Nov. 7.
Source: Read Full Article