'Harry Potter' Star Julie Walters on Her Career Change
03/07/2020
Dame Julie Walters is a British actor best known for her work in the Harry Potter film series. Walters played Molly Weasley, the matriarch of the Weasley family who defeats Bellatrix Lestrange at the Battle of Hogwarts. After a recent change to her health, the 70-year-old actor mentioned the idea of exploring a career change.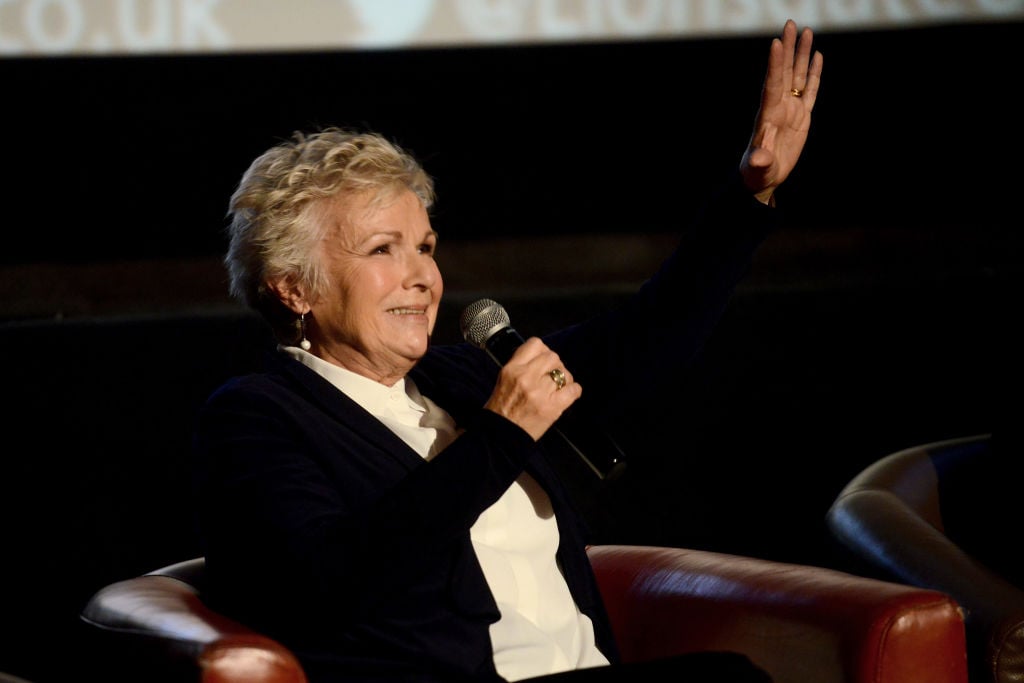 Who is Julie Walters?
Walters is a writer, actor, and comedian widely regarded for her work in films like Educating Rita, Mamma Mia, and Billy Elliot. She has received a number of awards for her acting ability including four BAFTA Television awards and a Golden Globe for best actress in Educating Rita. Walters' other film credits include Buster, Stepping Out, Titanic Town, Driving Lessons, and Mary Poppins Returns.
What lead Julie Walters to consider a career change
BBC News reported that Walters went to see a doctor in 2018 for indigestion and stomach pain, which later worsened to heartburn and vomiting. Her doctor referred her to a gastric surgeon, who discovered two tumors on her large intestine. Walters was later diagnosed with stage three bowel cancer. According to Cancer Research UK, bowel cancer is the third most common cancer in the United Kingdom. "I was still thinking, 'That's ridiculous, he must have made a mistake'. I couldn't believe it," Dame Julie said.
Despite her diagnosis, Walters wasn't going to give up. The actor agreed to have surgery to remove the cancer. In her interview with BBC News, Walters reported that almost a foot of her colon had been removed. Surgery wasn't enough, though, and Walters needed to undergo chemotherapy. Fortunately, Walters' doctors cleared her of cancer in February 2020.
Her cancer diagnosis and treatment changed Walters' perspective of her career. She said: "The person before the operation is different to this person," calling her hiatus from acting a "'huge relief.'" While Walters has enjoyed her acting career, there were times that it was "stressful and consuming," she said.
Julie Walters' final role
At the time Walters was diagnosed with cancer and began chemotherapy treatments, she had already started filming The Secret Garden. The film is set to release in Apr. 2020, starring Walters, Colin Firth, and Dixie Egerickx.
While her role will still be featured in the upcoming movie, a lot of Walters' parts had to be cut to work around her treatment schedule, according to BBC News. Walters also missed the premiere of Mamma Mia 2 due to chemotherapy scheduling.
While she hasn't officially retired from acting, The Secret Garden will most likely be Walters' last film. During her interview with BBC's Victoria Derbyshire, Walters explained that if a project came up that she was passionate about, she was going to do it.
Prior to her diagnosis, Walters was contracted to act in two series and two films. When she wasn't able to fulfill those roles, Walters said it was "wonderful" to feel a sense of relief. "I'm not saying I'll never act again," Walters explained, "But I certainly don't think I can go back to [a film that requires working] six days a week, five in the morning till seven o'clock at night."
Fans are understanding of Walters' exit from the world of acting, considering her cancer diagnosis and everything she has gone through to beat it. With a new perspective on life, Walters can hand-select the projects she wants to work on in the future. For now, she plans to enjoy life with her husband, Grant Roffey.
Source: Read Full Article