'Jersey Shore: Family Vacation': Mike 'The Situation' Sorrentino Returns Home In New Episode. This Is Why He Was Behind Bars
03/06/2020
The Sitch is finally a free man. On the March 5 episode of Jersey Shore: Family Vacation, Mike "The Situation" Sorrentino walks out of prison after serving an eight-month sentence — much to the delight of his friends. 
"Oh my God, Mike's out," cries an elated Nicole "Snooki" Polizzi in a preview for the upcoming episode. 
"It's the craziest thing to see Mike's name come up in group chat," says Paul "Pauly D" DelVecchio. 
Mike Sorrentino served 8 months for tax evasion 
Sorrentino, 37, was released from prison in September 2019. He'd served eight months in a minimum-security prison camp at the Federal Correctional Institution, in upstate New York. 
The Situation ended up behind bars after pleading guilty to tax evasion. He admitted to concealing income he earned in 2011 to avoid paying taxes. In addition to his eight-month prison sentence, a judge ordered him to serve two years of supervised release and pay $123,913 in restitution and a fine of $10,000. 
His older brother Marc Sorrentino also pleaded guilty, admitting to evading taxes and filing a false tax return. He was sentenced to 24 months in prison, as well as a year of supervised release. He was also ordered to pay a $7,500 fine. The elder Sorrentino served the first part of his sentence at a federal prison in New Jersey and is currently at a halfway house in Brooklyn, according to the Federal Bureau of Prisons website. He'll complete his sentence in September 2020. 
Sorrentino on reuniting with his 'Jersey Shore' family: 'There was no feeling like it'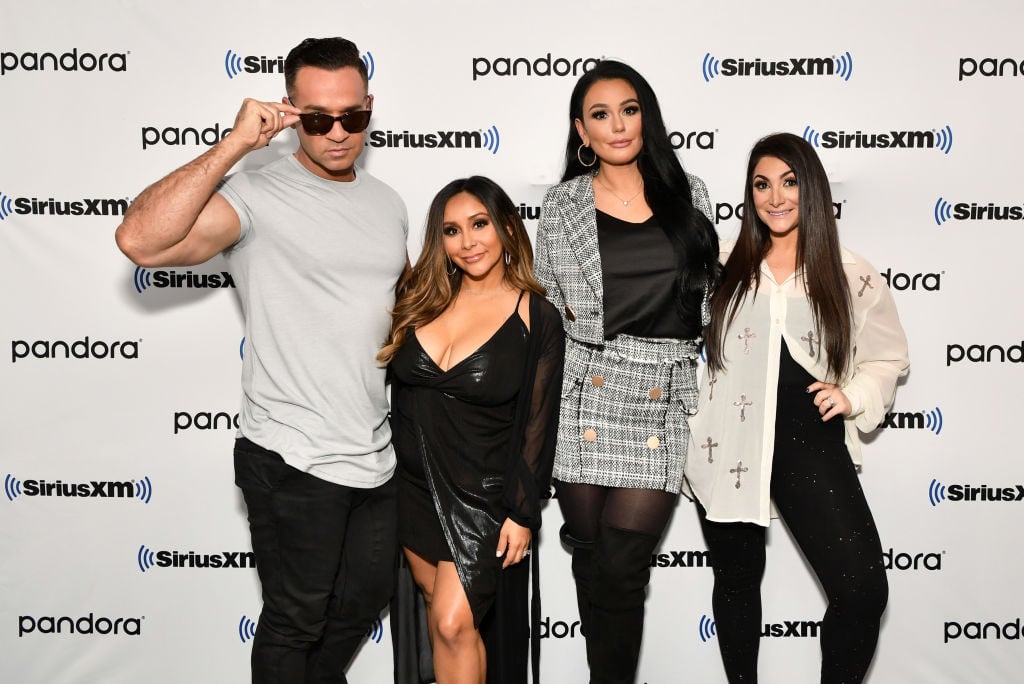 After eight months behind bars, Sorrentino couldn't wait to be reunited with his wife Lauren (who he married in November 2018) and his Jersey Shore family. 
"There was no feeling like it," Sorrentino told People Now of what it was like to reconnect with his friends. "Because these guys are actually not my friends, they're family. Being reunited with them was just the best. [And] obviously with my wife, who's an angel. It was really something else. I was so excited to get back to work and life."
The Situation says prison was no picnic
The Situation walked out of prison with a brand-new physique and a positive attitude, declaring that "the comeback is always greater than the setback." He's even shared some lighthearted anecdotes about his time behind bars, like the time he tried to get Donald Trump's former lawyer Michael Cohen to steal some chicken for him. But he's also admitted that being incarcerated was tough, even at his minimum-security facility. 
"At times, I thought I was in the really cool prison, like a federal camp, the reality star told Us Weekly. "But there was times when they did searches, and they found like shanks and stuff! I was like, 'Damn, I'm actually in prison! I better tighten up!"
But, he said, the ultimate result was a positive one. "At the end of the day, I feel that this experience has made me a better person," he said.
Jersey Shore: Family Vacation airs Thursdays at 8/7c on MTV.
Source: Read Full Article