'KUWTK': Would Kylie Jenner Appear in More Episodes if Her Products Weren't Selling?
03/10/2020
Kylie Jenner became known to the public in the 2000's as the youngest child on Keeping Up with the Kardashians. Due to the success of the show, she and her family rose to fame as reality TV stars who often open their lives up to the public. Jenner, specifically, grew up on the series and became accustomed to being in the public eye at a young age.
However, these days, Jenner seems to be taking a step back from sharing her private life with the world. Many fans are now wondering about her reasons for doing so and are even speculating that it could be due to her no longer needing that much publicity.
Kylie Jenner has been having a very successful business career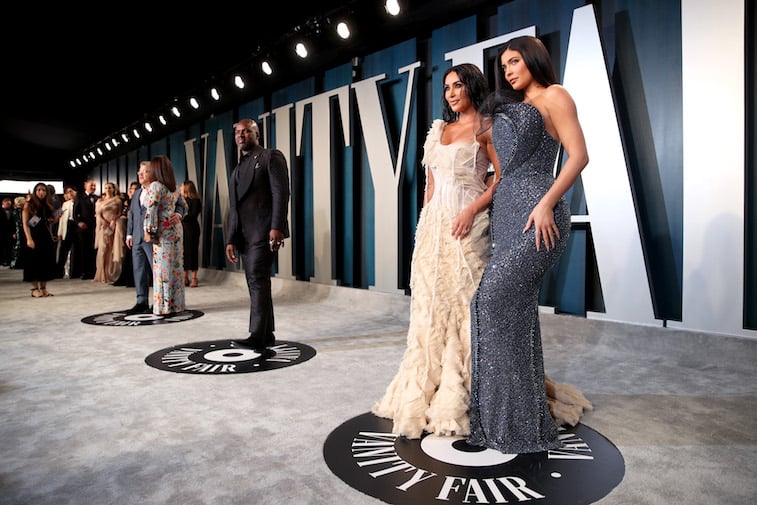 Jenner started out just being a TV personality. However, in recent years, she has turned herself into a successful entrepreneur.
In 2015, Jenner launched her company, Kylie Cosmetics. At the time, she only specialized in selling lip kits, but thanks to the positive responses that she got, Jenner expanded her business. Soon enough she became a real force in the beauty industry, and today, her company is estimated to be worth almost $1 billion.
Recently, Jenner also capitalized on the success of Kylie Cosmetics and launched a skincare line called Kylie Skin.
Kylie Jenner is not as open about her life on 'KUWTK' as her sisters
Although Jenner owes much of her success to her family's popular TV show, the 22-year-old seems to be taking a step back from appearing on KUWTK full time.
Back in 2017, she was seen less on KUWTK because she was filming her own series, Life of Kylie. A year later, she also became pregnant with her daughter, Stormi, which led her to take some breaks from working.
Despite the fact that Jenner could now go back to appearing on KUWTK a lot, she has decided to not do that. Part of the reasons, as Jenner has shared, is because she does not want Stormi to be seen on TV until Stormi is old enough to make that decision for herself.
Even when it comes to areas of her own life that don't involve her daughter, it seems that Jenner is now choosing to not let the public in as much. Since she grew up in front of the camera, Jenner must have realized that putting herself out there for the world to see is not as fun anymore.
Would Kylie Jenner appear in more episodes if her products weren't selling?
Meanwhile, some fans are theorizing that Jenner does not want to appear on KUWTK because she simply does not need to anymore. She is now the richest person in her family thanks to her successful businesses, so she does not have incentives to try and get her name out there more.
"I have a theory that Kylie might increase her role on KUWTK if her sales are declining," one Reddit user said. "We'll get more thinly veiled Kylie Cosmetics ads as storylines and it will be a convenient solution to Kourtney pulling back."
Jenner's oldest sister, Kourtney Kardashian, announced in late 2019 that she wanted to step back from KUWTK to focus on raising her children. However, fans believe that Kardashian will still stick around in order to help her lifestyle business, Poosh.
Similarly, it's possible that Jenner is cutting back on KUWTK appearances for the time being since she does not need the publicity from it. Perhaps in the future, fans will see more of Jenner when she and her brands need to benefit from the popularity of the TV show.
Source: Read Full Article