'Love Actually': 1 Racy Love Story in the Christmas Movie Almost Always Gets Cut From Television Broadcasts
12/24/2021
If fans want to watch Love Actually, a popular Christmas movie, in its entirety, then they're probably going to have to buy or rent it rather than catch it on television. One of the 10 love stories in the film is usually edited out of airings on the small-screen.
One story in the movie, 'Love Actually,' is too scandalous for most television networks
According to Mental Floss, the movie scenes featuring Martin Freeman and Joanna Page are consistently cut from television broadcasts of Love Actually due to their erotic nature.
In the movie, John and Judy, played by Freeman and Page, work as stand-ins for films. And the particular project they are working on in Love Actually involves sex scenes. So most of John and Judy's interactions in the holiday movie feature them naked and simulating sex. As a result, most television networks forego censoring the nudity and cut their story from the film altogether.
In Love Actually, John and Judy have many conversations while working as movie stand-ins. Although they are completely comfortable being naked and simulating sex with each other, the couple is rather shy when pursuing a romantic relationship outside of work. In the end, they attend the Christmas pageant, like most of the Love Actually characters, with John's brother.
There were originally 14 love stories in the film
Love Actually spotlights 10 romantic stories, each completely different from the others, but, according to director Richard Curtis, the movie initially contained four more couples.
"I love multiple storylines, but I soon realized how tricky they are," Curtis told The Guardian. "At first, we had 14 different love stories, but the result was too long, so four ended up going, including two we'd actually shot."
The director continued, "One was based on a poster in Alan Rickman's office of two women in Africa. The camera actually went into the poster and heard them talking about their daughters' love lives. Another involved Emma Thompson's son getting into trouble at school and the camera following the harsh headmistress home."
Love Actually fans would probably be delighted to see this extended version of the movie. But, unfortunately, it doesn't exist.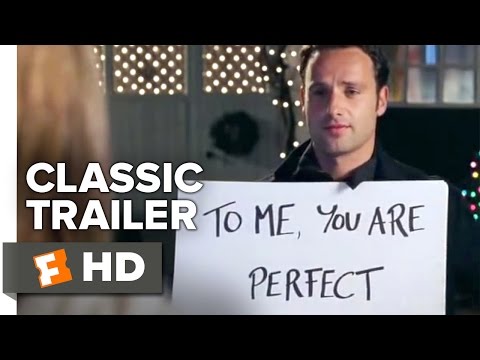 How can fans watch the movie, 'Love Actually'?
Unfortunately for Love Actually fans, the Christmas movie is not available on any streaming service. In the past, people could watch the film on Netflix, but the streaming service has since removed it.
Per Decider, the movie is available to rent or buy on Google Play Store, iTunes, Microsoft Store, Prime Video, Vudu, and YouTube. The price for Love Actually ranges from $3.99 to $9.99, depending on whether or not it's being bought or rented.
Thankfully, Freeform also regularly airs the holiday favorite during the season. So, those who don't want to pay to watch Love Actually can check their local listings to see when the movie is airing on television. But, as mentioned previously, the network cuts Martin Freeman and Joanna Page's scenes from the film.
Source: Read Full Article