'Million Dollar Listing': Could Fredrik Eklund Be Moving to Million Dollar Listing Los Angeles?
03/10/2020
The cast is playing coy but Tracy Tutor and Josh Flagg from Million Dollar Listing Los Angeles teased about the possibility of Fredrik Eklund from Million Dollar Listing New York joining the cast.
The trio recently met for dinner in Los Angeles and hinted about the meaning behind the meetup. Tutor shared a photo with Flagg and Eklund on Instagram. "Oh yes we had a night… #mdlla #shhh #illnevertell," she captioned the photo.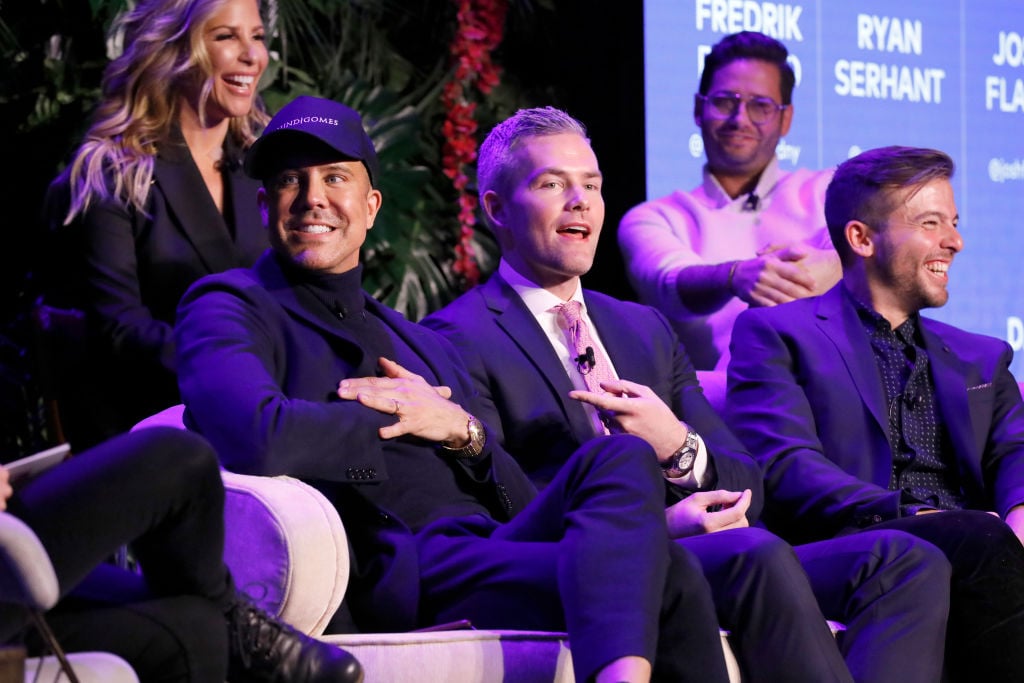 Flagg's share was a little less of a tease. "Keep your friends close…," he joked along with the same image. Eklund also shared the photo. His caption seemed to allude to the possibility that he may be working on something with the pair. "Yup it's happening 😏," Eklund cryptically wrote.
Eklund migrated to California during the last season of 'Million Dollar Listing'
Eklund appeared on the latest season of Million Dollar Listing New York but cameras followed his migration west. He wrestled with the notion of whether or not to remain in New York, especially after his brother and family moved to the city to be close to family.
However, after doing a significant amount of soul searching and discussing the move with husband Derek Kaplan, Eklund moved to Los Angeles. He made the announcement on his Instagram in July as the show was heating up. "Yesterday we moved to Los Angeles," he shared. "I was a bit emotional seeing the kids so excited to get on the flight. We got to the new house in Beverly Hills and ordered sushi by the pool watching the incredible sunset over the city below. Moving a family with toddlers isn't easy, but spending more time in California while expanding the business here's something we've talked about for years."
While moving was on his radar for a few years, the latest season of Million Dollar Listing showed that New York was experiencing a down luxury market. "This is no joke," Ryan Serhant shared in a confessional. "Homes over $4 million have an average days-on-market of 450 days. It has never been that way."
Eklund has been posting about his success in L.A.
Since making the move, Eklund has shared that his team is crushing it on the Los Angeles sales front. He recently updated his 2019 numbers sharing, "Over $2B in Total Transactions, 842 Closed Deals which is one deal every 10 hours, LA business grew 140% and we are now 12 team members in Beverly Hills and 80 in total nationwide." He also expanded into the Miami, Florida market, plus he continues to have a major presence in New York.  
When Eklund first moved to Los Angeles, he had a run-in with Josh Altman's wife, Heather at a broker's open. She seemed taken aback that Eklund didn't tell them he was moving into their market, especially considering they were all close friends. She said not telling the Altmans was a "shady and slimy" move. Eklund seemed shocked and the exchange didn't end well.
However, all seems to be forgiven. The families came together and had a play date with the kids. Eklund shared a "family photo" to his Instagram story in December that featured both families. He captioned the photo "Family reunion" and tagged both Heather and Josh Altman. 
Source: Read Full Article