Netflix's 'Don't Look Up' Star-Studded Cast Features Leonardo DiCaprio, But What's It About?
08/24/2021
Netflix shared its release schedule for the rest of 2021, and Don't Look Up is set to drop in December. The film stars Leonardo DiCaprio and Jennifer Lawrence as leads with some other famous names in the cast. Written and directed by Adam McKay, it's a project unlike anything DiCaprio has ever done. But what is it about?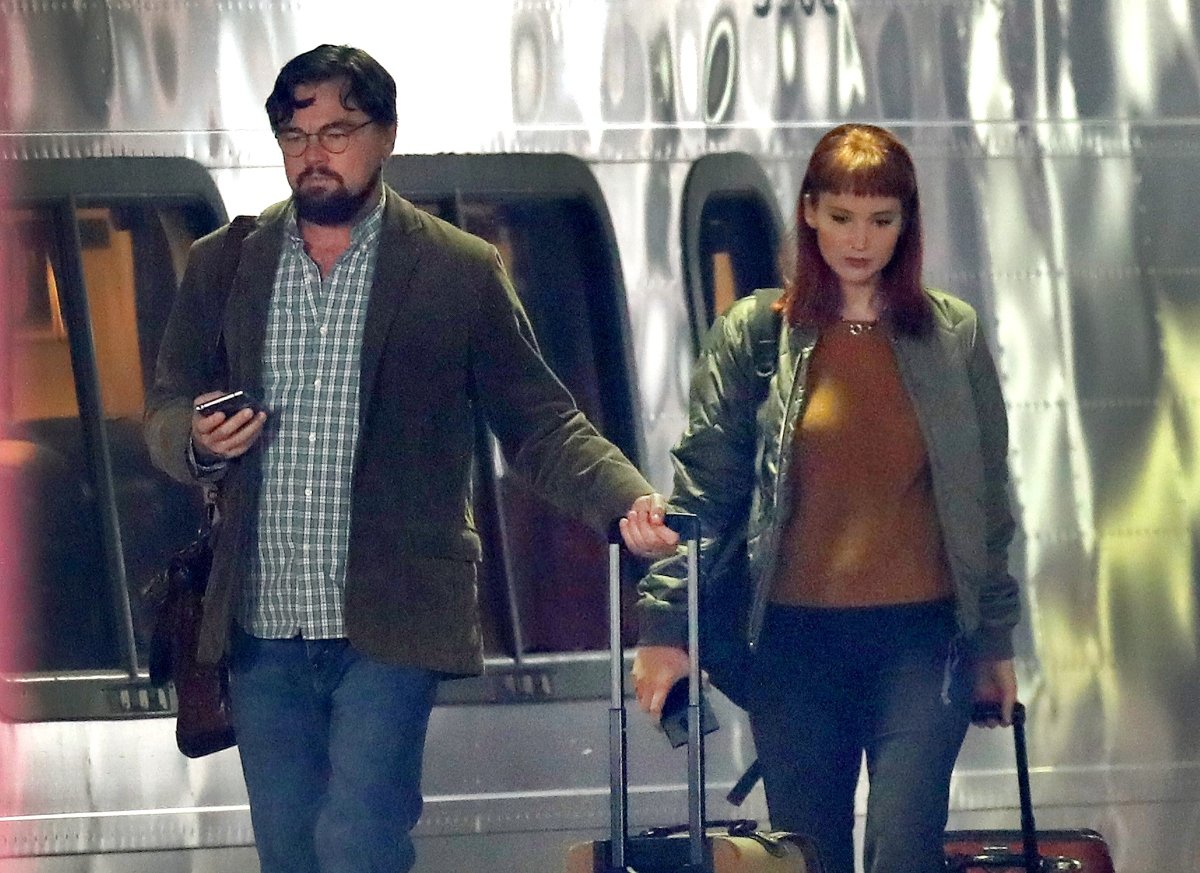 'Don't Look Up' is a dark comedy with Leonardo DiCaprio and Jennifer Lawrence
Fans aren't used to seeing DiCaprio display his comedy chops, but in this upcoming movie, he and Lawrence go full satire. Thrust into a catastrophe as Dr. Randall Mindy and doctorate student Kate Dibiasky, the pair embark on a presidential-level mission to save the world.
According to Netflix's press announcement, "Don't Look Up tells the story of two low-level astronomers, who must go on a giant media tour to warn mankind of an approaching asteroid that will destroy planet earth."
When Adam McKay appeared on the Happy Sad Confused podcast back in April, he told host Josh Horowitz that Lawrence was on board from the beginning as the two have known each other for a few years. She's a fan of Step Brothers. However, DiCaprio took a little convincing, and him signing on was a pleasant surprise. McKay said DiCaprio is incredibly funny in the film.
"I just thought there's no way he's going to do this because if I could only work with Martin Scorsese, I would only work with Martin Scorsese," he said. "I would be Martin Scorsese's assistant on set. So why would he do this with me? But as it turns out he really loved the script. We went back and forth on it. It was about a four-to-five month process with us just kicking around ideas. We took a break for the quarantine, and lo and behold once we figured out a theoretically safe way to shoot this movie, he was in. I couldn't believe it. It's no surprise he's fabulous in the movie."
Filming for 'Don't Look Up' took place in Boston
Boston became filming headquarters for Don't Look Up in late 2020, and the cast was spotted at various locations around town including Wheaton College, South Station, and DCU Center. According to Boston.com, the crew shot footage throughout Massachusetts, so locals will see some familiar sites in the movie such as Salisbury Beach.
McKay and crew had to observe strict protocols while filming during the pandemic, and health consultants were on site to ensure everyone stayed in the bubble.
Meryl Streep, Ariana Grande and other stars are in the cast
When we say the cast is star-studded, we mean it. Meryl Streep plays the president in Don't Look Up, and she's joined by pop stars, superheroes, a rapper, and some fellow actors. Ariana Grande, Timothée Chalamet, Captain America Chris Evans, Cate Blanchett, Kid Cudi, Jonah Hill, Matthew Perry, and Tyler Perry are part of the lineup.
Rumor has it the entire Netflix production clocked in at $75 million. Stream Don't Look Up to see DiCaprio and Lawrence as professor and student on Dec. 24.
Source: Read Full Article